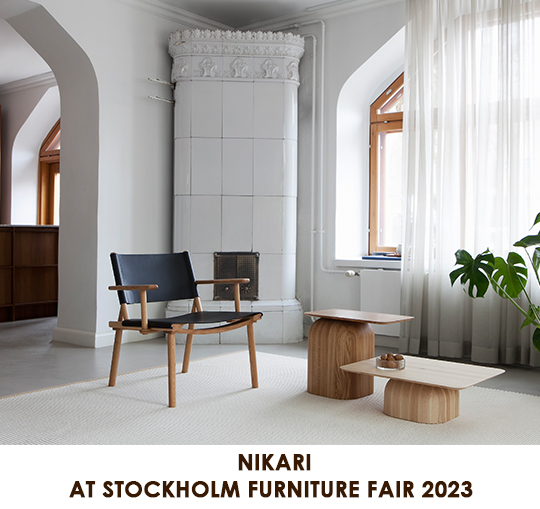 presented by

NIKARI AT STOCKHOLM FURNITURE FAIR 2023
Published by Sugar & Cream, Friday 14 April 2023
Images courtesy of Nikari
Frame Table by John Pawson, Akademia Armrest by Kaksikko, December & December Lounge In Black Leather & Smoked Oak by Jasper Morrison & Wataru Kumano, Storia Chair by Kari Virtanen, Detalji by Jenni Roininen
Nikari has revealed the new collection together with the Nikari classics at Stockholm Furniture Fair 2023 last February 2023. The new collection will also be part of Salone del Mobile.Milano 2023 at Hall2, E16/E18.
Frame Table by John Pawson
The new table collection is a great example of warm minimalism, which Pawson masters brilliantly. This is the first product by Pawson for Nikari.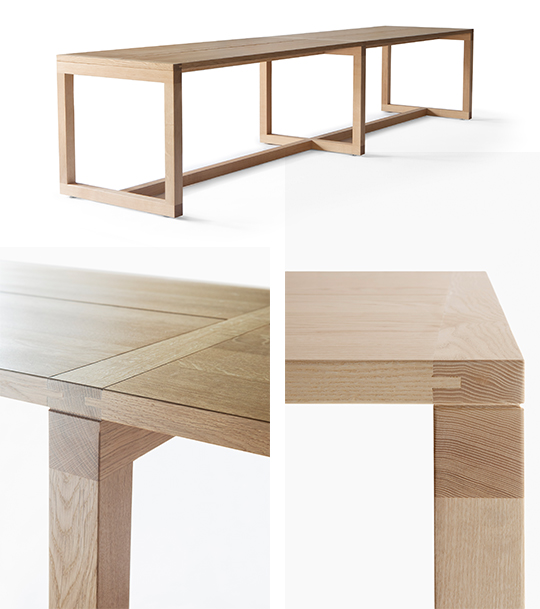 Frame Table by John Pawson
"Whether at the scale of a monastery, a house, a saucepan or a ballet, everything is traceable back to a consistent set of preoccupations with mass, volume, surface, proportion, junction, geometry, repetition, light and ritual. In this way, even something as modest as a fork can become a vehicle for much broader ideas about how we live and what we value." John Pawson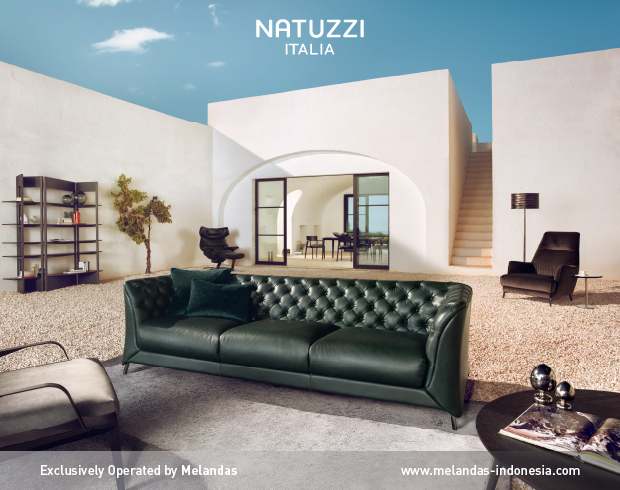 Presented by Melandas Indonesia
Material: FRAME is made of sustainably grown solid ash or oak. It is made to last for generations, with a life expectancy of more than 100 years. The wooden surface is treated with natural wood oil mix, which is healthy for both the craftsman and the user – it makes the table easy to maintain and silky to touch, too. The structure of the table is very strong and stable due to the use of traditional wooden joinery, which also brings interesting and enjoyable visual details to the design.
Akademia Armrest by Kaksikko
Akademia chair proportions have stayed the same in the armrest version, ensuring the good seating comfort Akademia is famous for. The available options are NEW oak with smoked oak stain, ash, oak natural, or light oak, with or without seat upholstery. The chair was originally the result of Master's Thesis work at Aalto University by a member of the Kaksikko team; Wesley Walters. It is a fascinating combination of different cultures – simplistic Shaker style, Japanese design traditions, and Finnish craftsmanship heritage.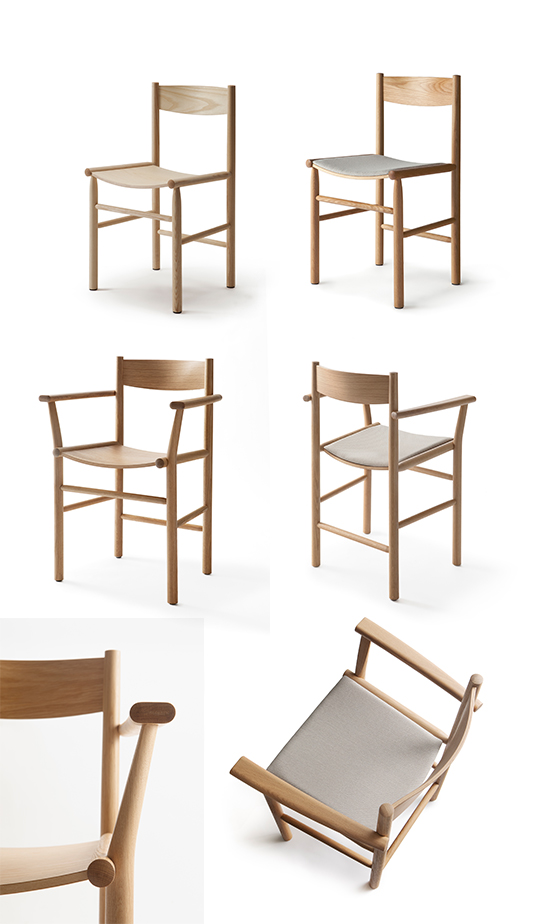 Akademia Armrest by Kaksikko
"After three years of carefully refining the design, we are very pleased to see the Akademia armrest chair released to market. It was a challenge adding elements to such a simple typology, but we think the final result speaks the same language as the original Akademia while having its own unique presence in space. Most importantly, aside from its unique form, the ample, curved armrests make it a supremely comfortable chair to sit in." Kaksikko (Wesley Walters & Salla Luhtasela)
December & December Lounge In Black Leather & Smoked Oak by Jasper Morrison & Wataru Kumano.
The December chair was designed by Jasper Morrison and Wataru Kumano in 2012 for Nikari's 12 Designs for Nature project. The range consists of two lounge chairs and an ottoman, which all share a light, minimalist look and a feel of fine craftsmanship.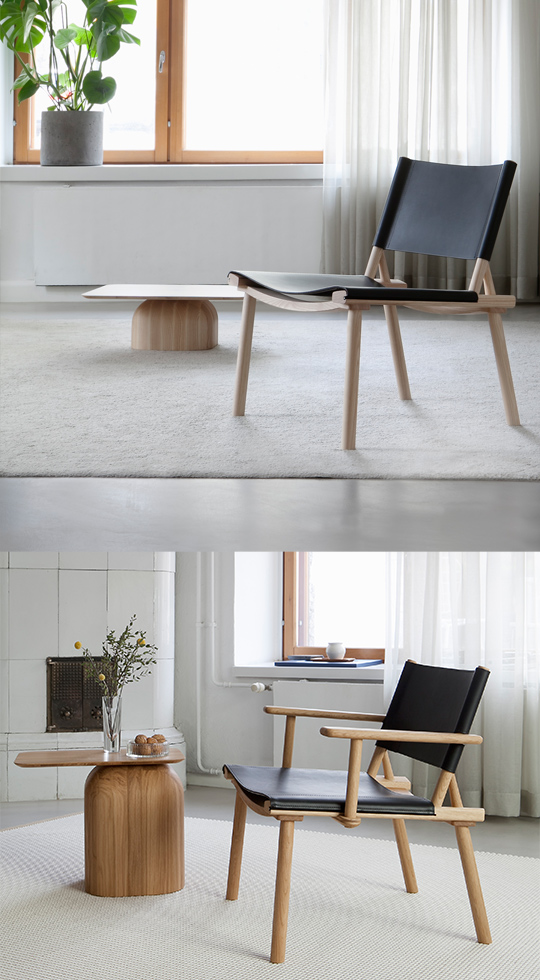 December & December Lounge In Black Leather & Smoked Oak by Jasper Morrison & Wataru Kumano.
The smoked oak colour and black leather upholstery are the options that were added to celebrate the ten-year-anniversary year of December in 2022. Made from sustainably grown ash or oak, oiled or NEW smoked oak, 100% linen canvas or natural tanned leather in nude, cognac or NEW black

December & December Lounge In Black Leather & Smoked Oak by Jasper Morrison & Wataru Kumano.
Storia Chair by Kari Virtanen
Nikari's father figure and founder, Kaj Franck Design Award 2022 winner Kari Virtanen wanted to celebrate his special connection with Finland's "Father of modern design", Kaj Franck, who used to work quite closely with Kari during the 70's. The Award was thus very meaningful for Kari, and resulted in a new creation, the STORIA spoke-back chair, which follows the long local craftsmanship traditions of the spoke-back chairs, but with modern elements and dimensions.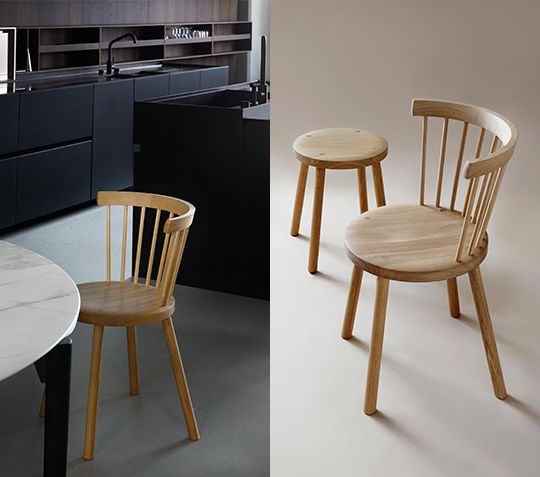 Storia Chair by Kari Virtanen
STORIA spoke-back chair. Made from sustainably grown solid ash or solid oak, oiled.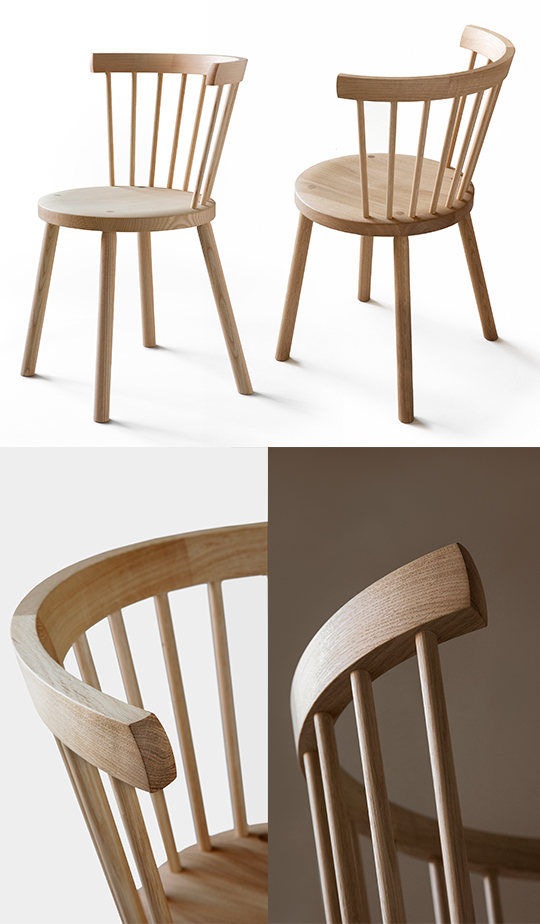 Storia Chair by Kari Virtanen
Detalji by Jenni Roininen
DETALJI ("detail" in Finnish), one of the three Scandinavian Design Award 2023 nominees for "Furniture of the Year" is made following the traditional Nikari joinery solutions, accompanied with delicate Woodnotes 100% paper yarn fabric "Woodpecker", designed by Ritva Puotila. The Woodnotes paper yarn is also used separately in the ends of the bench. All the materials and details are very carefully selected keeping sustainability in mind. In Stockholm we're bringing out a shorter length version suitable for smaller spaces and hallways, with a pinch of spring green colour.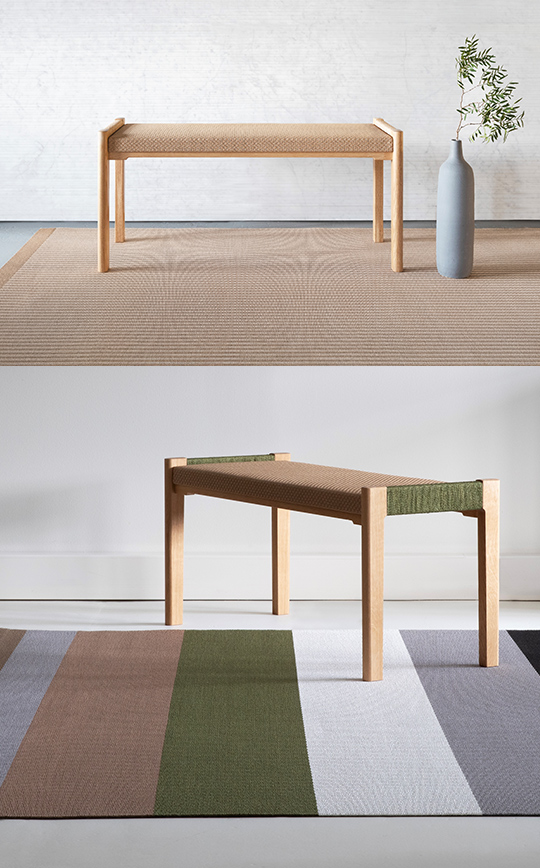 Detalji by Jenni Roininen
"The Detalji bench salutes the natural raw materials; solid wood and paper yarn, and the warm, rewarding collaboration we have between Nikari and Woodnotes. The upholstery is made without synthetic ingredients, following our ethos of creating products that are not harmful for the environment. My idea was to create a timeless design, that lasts in use for centuries to come." Jenni Roininen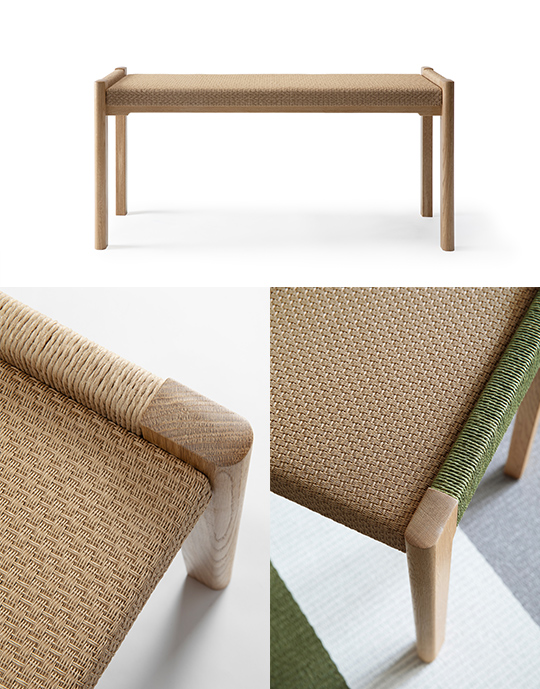 Detalji by Jenni Roininen