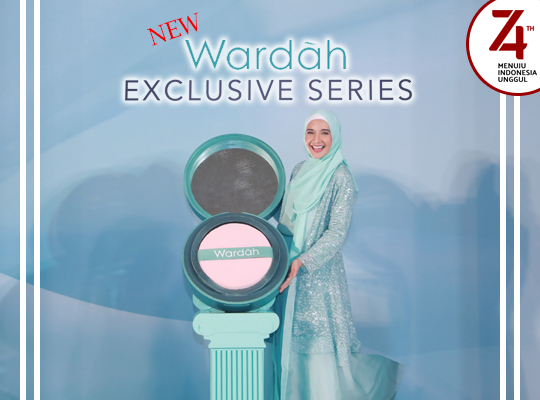 presented by

New Products & Formula from Wardah Cosmetics Exclusive Series
Published by Sugar & Cream, Friday 16 August 2019
Text by Auliya Putri, images courtesy of Wardah
Feel the Perfection
Sebagai tren gaya hidup yang dinamis dan inovatif, kosmetik dianggap penting sebagai salah satu cara seseorang mengekspresikan dirinya. Melalui rangkaian produk Wardah Exclusive Series, Wardah menyampaikan bahwa wanita bisa menunjukan kualitas terbaik diri dengan sempurna, yang dapat diwujudkan dengan formula dan produk terbaru dari lini kosmetik ini.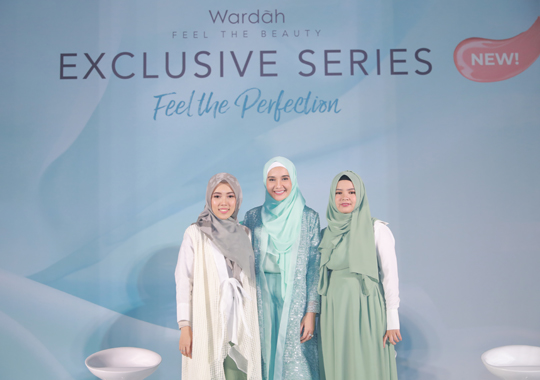 Sheilla Firdausa, Zaskia Sungkar dan Hilda Endang Damayanti
Terdapat lima formula baru yang bisa menyempurnakan hasil riasan wajah Anda. Ialah Superfine Silky Particles, Oil Absorber, Macadamia Oil, UV Protection & SPF 30 PA+++, Vitamin E, dan Aloe Vera Extract. Formula-formula terbaru ini dapat memberikan hasil yang maksimal guna dapat menunjang berbagai aktivitas dalam maupun luar ruangan dengan 3 keuntungan utama yaitu flawless cover, long-lasting, dan wearable color.
"Kualitas dari produk Wardah tidak hanya dilihat dari produk yang dihasilkan saja, tetapi juga dari proses yang dijalani dan teknologi yang digunakan. Pilar-pilar utama Wardah dalam menciptakan produk adalah riset, proses produksi yang baik, sumber daya berkualitas, dan hasil yang terstandarisasi. Berbagai formula pada New Wardah Exclusive Series telah dikembangkan oleh tim Research & Development Wardah dengan menggunakan bahan-bahan yang halal, aman, teruji klinis, dan penggunaan teknologi modern," ujar Hilda Endang Damayanti, Senior Decorative Formulator Wardah.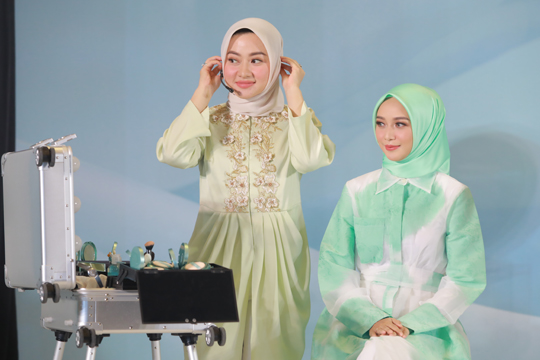 Allyssa Hawadi

Sedangkan rangkaian produk-produk terbarunya meliputi Flawless Cover Cushion, Eyeshadow Palette, Blush On, Two Way Cake, Creamy Foundation, Liquid Foundation, Moist Lipstick, dan Matte Lipstick. Keseluruhan produk makeup ini dapat digunakan untuk berbagai kebutuhan, mulai dari tampilan sehari-hari (daily) hingga tampilan glamour yang telah disesuaikan dengan jenis dan warna kulit perempuan Indonesia. Dan sudah bisa Anda dapatkan segera di Wardah Beauty House ataupun gerai-gerai kosmetik lainnya.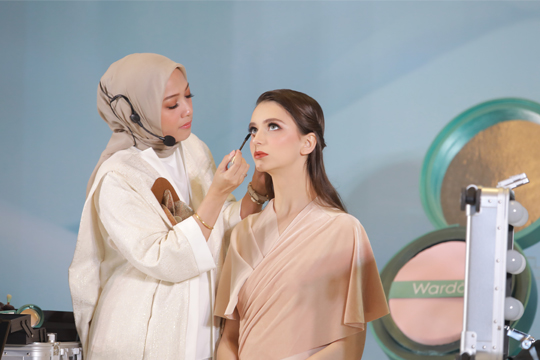 Hepi David
Pada acara peluncuran, 13 Agustus 2019 di The Tribrata Dharmawangsa, Wardah sekaligus memperkenalkan campaign terbarunya yaitu "Feel The Perfection". Kampanye kecantikan ini berkolaborasi dengan tiga makeup artist ternama yang menghadirkan tiga tampilan riasan wajah terbaru yaitu; Signature Glow oleh Allyssa Hawadi, Signature Flawless oleh Hepi David, Signature Perfection oleh Vivi Thalib.
Rangkaian New Wardah Exclusive Series akan memberikan pengalaman kepada setiap perempuan dan pencinta kosmetik baik dari pemula hingga professional (makeup artist) untuk merasakan kesempurnaan sebuah tampilan makeup.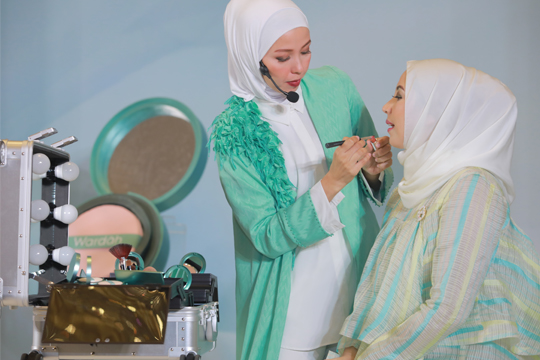 Vivi Thalib