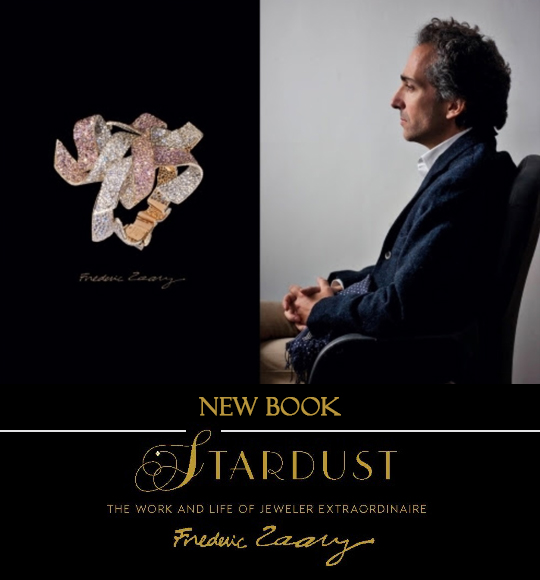 presented by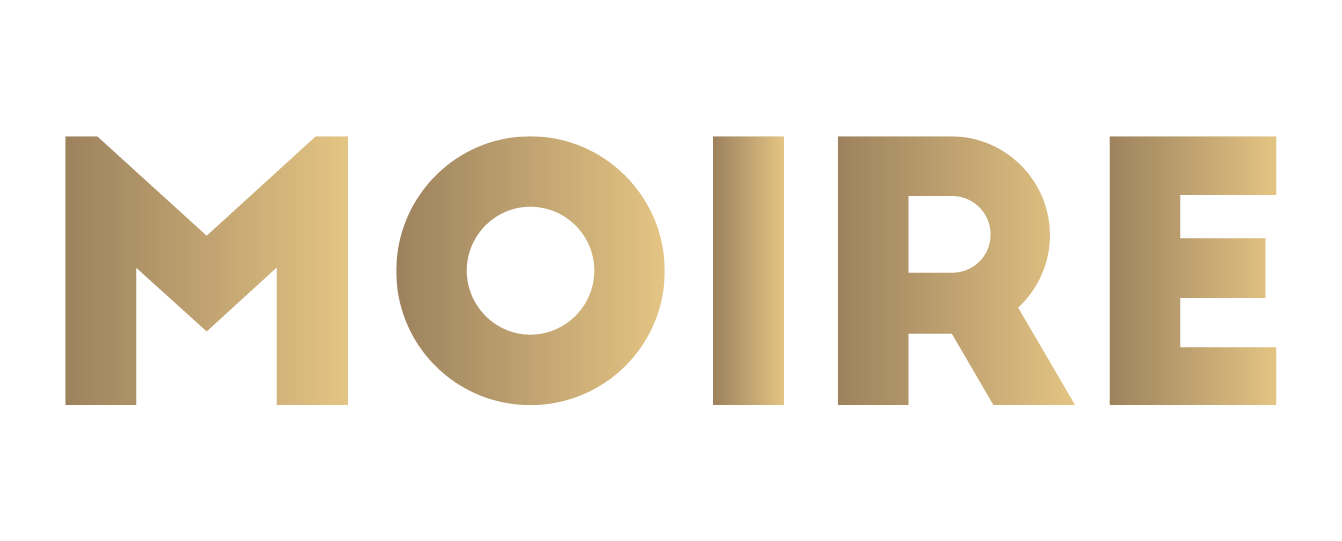 New Book – 'Stardust', The Work and Life of Jeweler Extraordinaire Frédéric Zaavy
Published by Sugar & Cream, Tuesday 27 April 2021
Text by Sutton & Images courtesy of  Giles Hertzog & Officina Libraria (Milan)
The first monograph dedicated to Parisian Jeweler Extraordinaire Frédéric Zaavy
After nearly 20 years of preparation, the first monograph dedicated to Parisian artist-jeweler Frédéric Zaavy (1964-2011) has been launched, titled Stardust: The Work and Life of Jeweler Extraordinaire Frédéric Zaavy (Stardust). The monograph presents a portrait of an artist who strived to paint the beauty of the universe in precious stones.
Stardust: The Work and Life of Jeweler Extraordinaire Frédéric Zaavy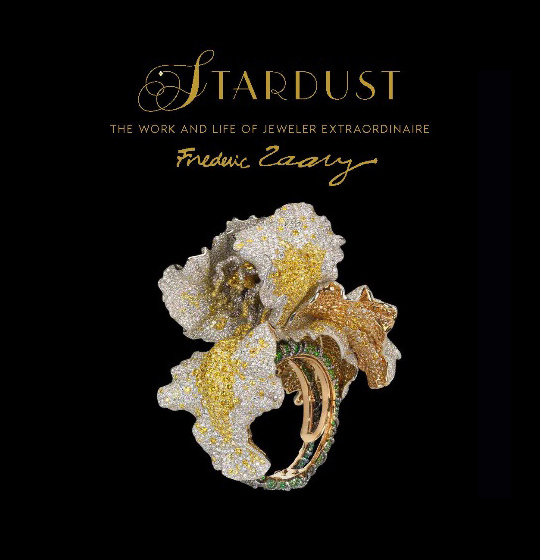 Text by Gilles Hertzog
Photography and production by John Bigelow Taylor and Dianne Dubler (Kubaba Bespoke Books) Language: English and Simplified Chinese
Publisher: Officina Libraria, Milan
Pages:240
Published in January 2021
Available on Amazon.com and Barnes&Noble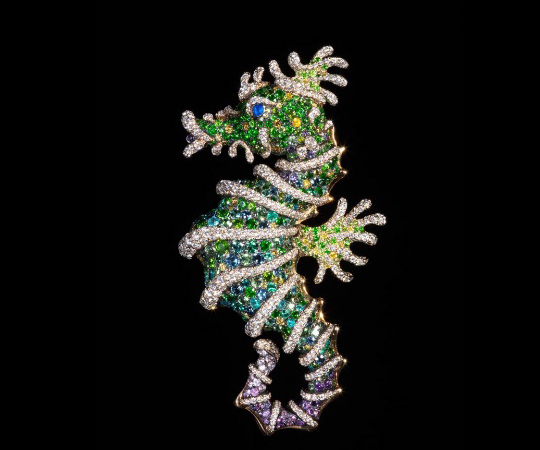 Seahorse Brooch (2004)
Zaavy considered himself heir to the legacy of Jean-Baptiste Tavernier, gem dealer to Louis XIV, and was chosen as the exclusive jeweler for the 21st century revival of Fabergé. Inspired by nature, quantum physics, philosophy, art, music, and literature, his poetic sensibility saw him create daringly intricate pieces with hundreds or thousands of tiny gems that came together like pointillist objets d'art. The monograph is dedicated to commemorating a talented jewellery artist, coinciding with the 10th anniversary of Zaavy's passing.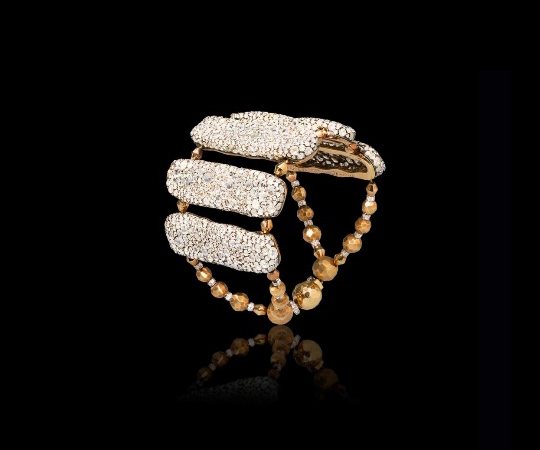 Amazon Bracelet (2005)
Zaavy's masterful approach was to paint with jewellery. He used gemstones akin to colors on a palette to present visions of nature and light in his creations. He drew inspiration from ginkgo leaves, lava-flows, icicles, and gnarled twigs, to create densely encrusted pieces that highlight the subtleties of color-gradation, and the depth of nature's palette. For example, the Iris Bracelet (2011) perfectly replicates the draping petals of a white and yellow iris, through its composition of a central vivid yellow diamond enveloped in purple, yellow and white diamonds, sphenes, demantoids, tsavorites, palladium, gold and silver.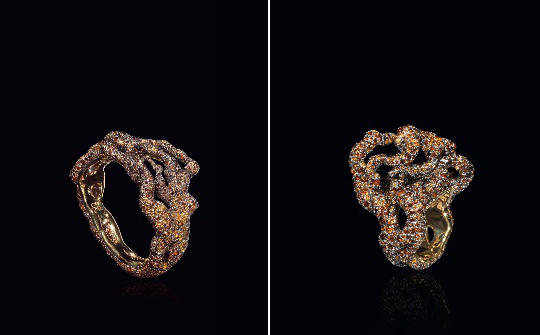 Legend Bracelet & Legend Ring (2011)
Many of his works were also inspired by the Impressionist movement, and these such pieces have been regarded as 'sculptural forms of impressionist paintings'. Signature works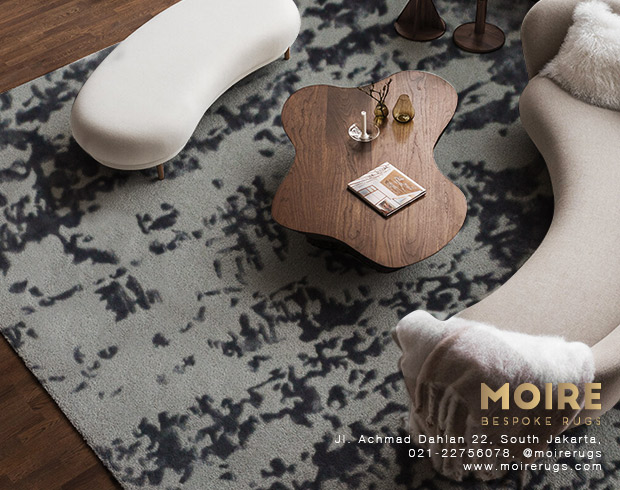 Presented by MOIRE Rugs
include Nymphéas Bracelet (2005), an evocation of Claude Monet's renowned "Water Lilies" murals. This astonishingly fluid and dream-like bracelet is studded with thousands of white, blue, yellow, violet, pink and black diamonds, as well as other gemstones to round out this platinum, yellow gold and sterling marvel of design, creating a floral abstract.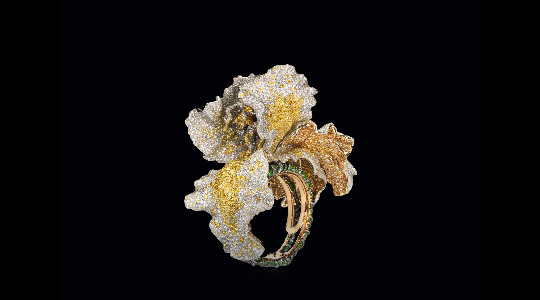 Iris Bracelet "Never ending love" (2011)
In 2011, Frédéric Zaavy completed 11 works for 5 series: Iris, Legend, The Ribbons, Space and Lava, drawing a perfect ending to his life. These renowned works showcase Zaavy's virtuoso technique and boundless imagination.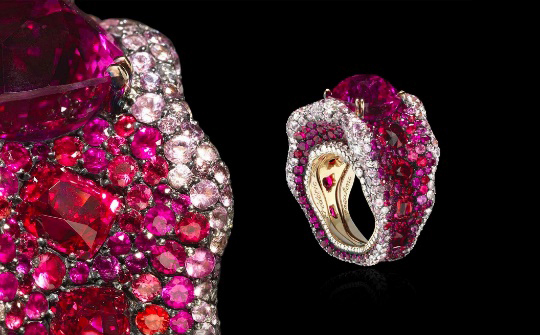 Vagabond Ring (2004)
The high-end custom jewellery atelier Frédéric Zaavy was founded under the same name as the jewellery artist. The workshop is devoted to inheriting Zaavy's design aesthetics and providing customers with exceptional and precious jewellery. Floréal Ercilla, the lead jeweler of Zaavy's Parisian atelier, together with other jewelers, wax model makers and setters, create hand-made and unique jewellery for customers according to the design manuscripts left by Zaavy. To create these pieces in the workshop, it requires more than hundreds or thousands of hours of production time, thus highlighting the ultra-complicated design of Zaavy's works.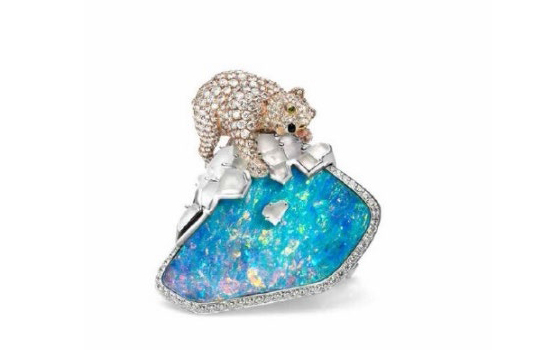 Little Polar Bear Brooch (2003)
Featuring text by acclaimed French writer Gilles Hertzog, Stardust unveils the exquisite artistry and fascinating career of a master jeweler whose life was cut too short. Evocatively framed by his imminent mortality, the book gathers accounts of Zaavy from his closest allies, both personal and professional, looking directly into the darkest moments of his adventurous and precarious career. Taylor and Dubler's photographs for the book shine a light on Zaavy's work, weaving in images of his creative inspiration, atelier, and domestic settings among images that immortalise the jeweler's creations.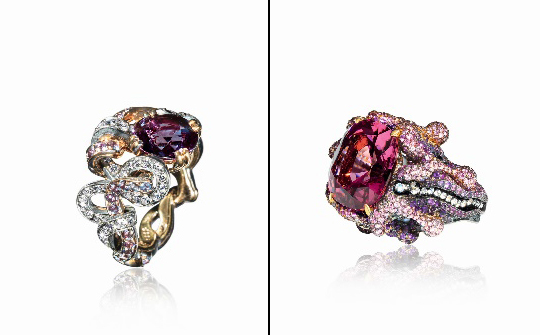 Ballet Series (2003) & Lava ring (2011)
The publication of monograph has received unconditional support from Lisa Chen, the co-founder of Daring Enterprise (the founding company of the brand Fréderic Zaavy) and Zaavy's life partner.
Chen said: "Frédéric and I embraced common dreams. We both endeavored to create moving artistic jewelry, which can be passed on from generation to generation. Frédéric worked non-stop for 18 years, burning his life to create 204 works for an excellent line-up of French royal crafts and arts. He created jewellery that worth billions in total. We look forward to recording, sharing, and inheriting Zaavy's life and his aesthetics through Stardust. This monograph brings together the hearts and support of everyone, and we have been working tirelessly for 20 years to make it happen. We hope that every reader appreciates the heart-warming stories."