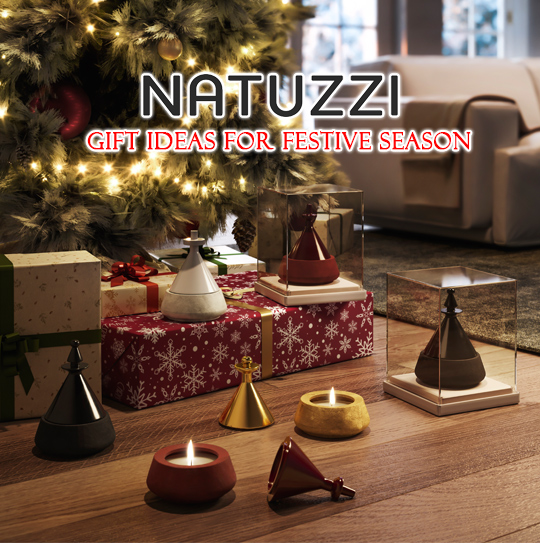 presented by

NATUZZI ITALIA'S GIFT IDEAS FOR FESTIVE SEASON
Published by Sugar & Cream, Thursday 16 December 2021
Text by S&C, images courtesy of Natuzzi Italia
Celebrate At Home With Objects Of Desire
Focusing on tradition and celebrating more at home, this year Natuzzi Italia presents gift ideas inspired by Apulia and by Mediterranean lifestyle.
This year, the renowned Italian label offers beautiful objects with strong character as well as soft and cosy line with a vision to bring the warmth of the Mediterranean into home.
For this year festive, why not surround ourselves with Natuzzi's objects of desire from international designers such as Elena Salmistraro, Marcel Wanders Studio and Nika Zupanc.
TRULLINI Candles & Perfumes
Inspired by signature architectures of Apulia, the scented candles or interior fragrances with extract of natural oils are ready to delight any room in your house. Perfumes available: bitter orange and pepper, bamboo, citrus, fresia, tangerine and vanilla. Once the perfume is finished, this object can be used as a container for small precious objects. The top of each Trullini is made in clay, hand turned and glazed, while the base in metric clay is embellished with drops of aventurine cooked in the oven.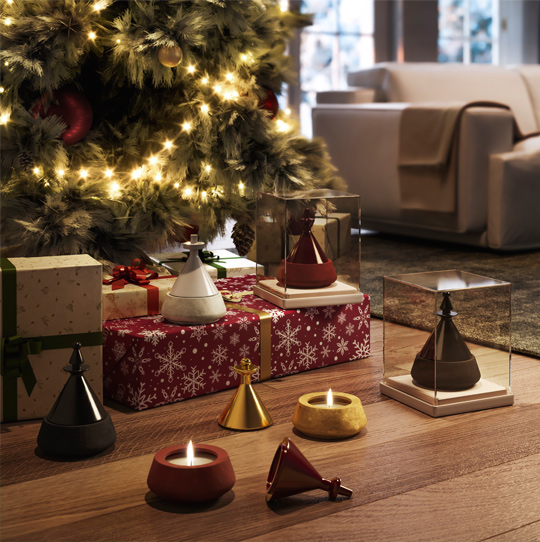 TRULLINI Candles & Perfumes
Available in new glamorous tones : Gold, Bordeaux, Black and White.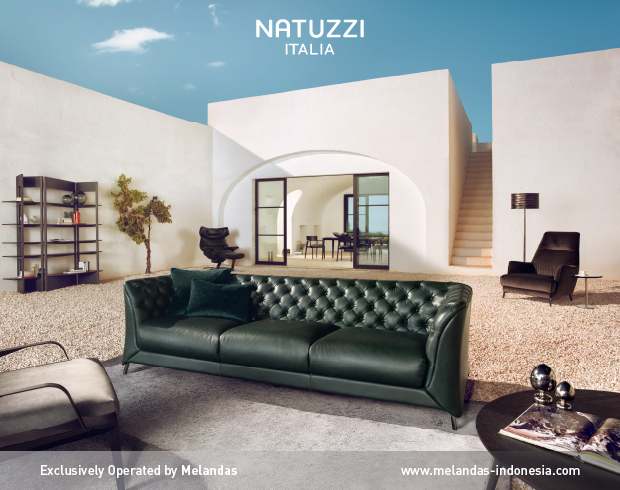 Presented by Melandas Indonesia
DING DONG Table Lamp – Marcel Wanders studio
Inspired by the delicate atmosphere of costal Apulian environments, the Ding Dong table lamp echoes the shapes of a bluebell: the light and minimal stem in metal is topped by an upholstered hat covered in premium Natuzzi leather enriched by saddle stitching.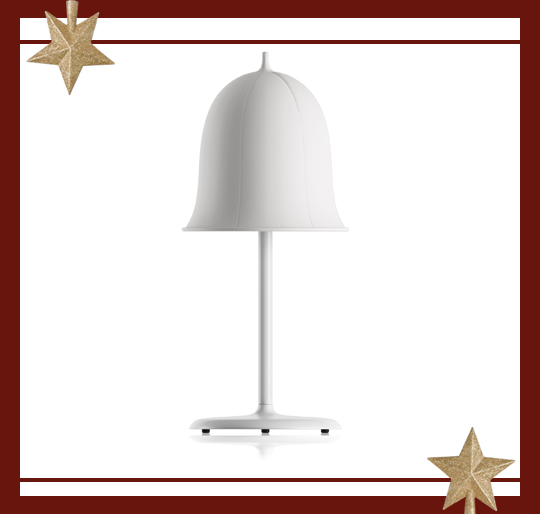 DING DONG Table Lamp
JOY Table Lamp – Nika Zupanc
The Joy table lamp is made of iridescent painted blown glass sphere, standing on a metal base with a light gold finish and elegant ceramic details.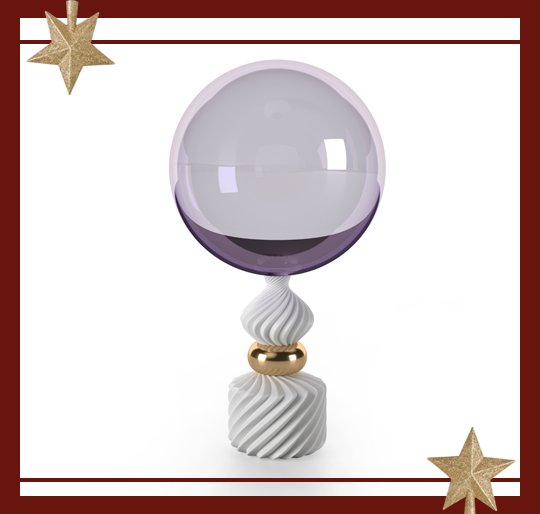 JOY Table Lamp
CIAMBOTTE Treys – Elena Salmistraro
Ciambotte is a set of trays whose geometric patterns recall those found in Puglia's natural environment and in the simple and iconic architecture of its towns and farms. Made of lightweight and durable metal, the three concentric trays form a set with a strong minimalist aesthetic impact.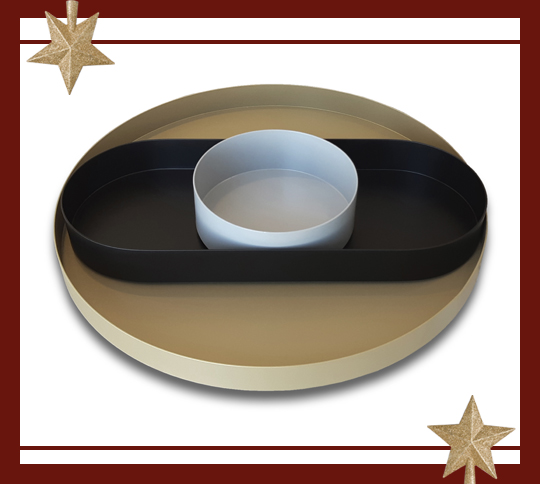 CIAMBOTTE Treys
URCHIN Vases – Marcel Wanders Studio
Urchin is a series of ceramic vases mixing traditional natural shapes with the most avant-garde design. The shapes evoke the characteristic shellfish which is a one of the symbols of the coastal areas of Apulia. Simply, the perfect objects to spark the living room area or the table.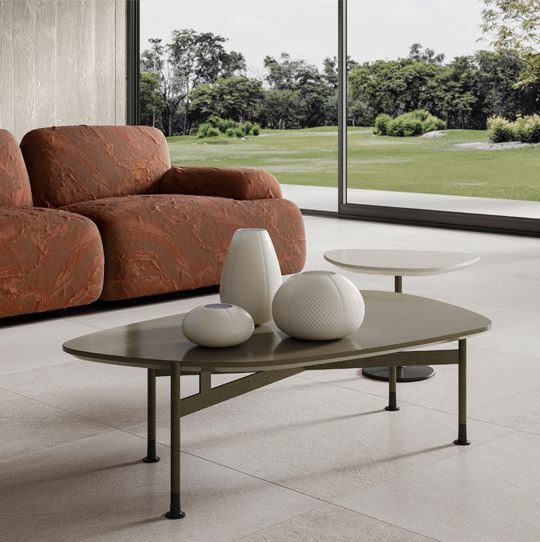 URCHIN Vases
DYSIDEA Cushions – Elena Salmistraro
The new cushion collection by Elena Salmistraro could be the perfect gifts to accentuate the spirit of Puglia sea in your living room. The Geometric motifs are inspired from the sea surrounding Puglia.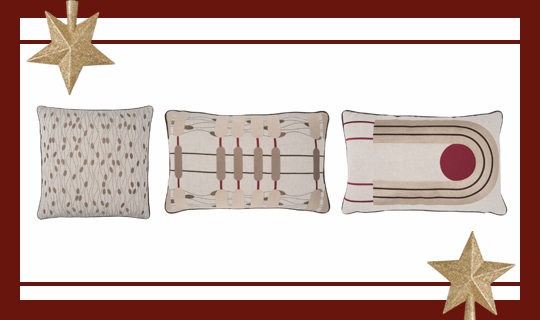 DYSIDEA Cushions