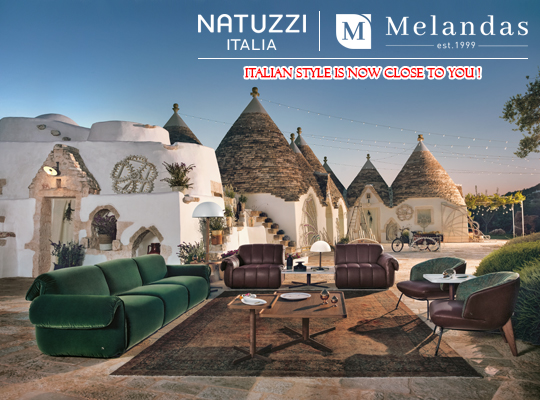 presented by

Natuzzi Italia Store at Melandas Furniture Flagship Store!
Published by Sugar & Cream, Tuesday 18 August 2020
Text by Dira Rohmatun, images courtesy of Melandas Indonesia
Italian Style is Now Close to You!
Sebuah kabar gembira datang dari Melandas Furniture Indonesia bagaikan sebuah oase di tengah situasi ketidakpastian ini. Semangat optimisme yang ada dalam Melandas dengan pengalaman yang luas dan terpercaya di pasar interior, membawanya sebagai perusahaan furnitur yang dipercaya oleh Natuzzi Italia untuk menghadirkan produknya secara eksklusif di toko Melandas. Salah satu brand  pelapis kulit dan furnitur ternama di Italia.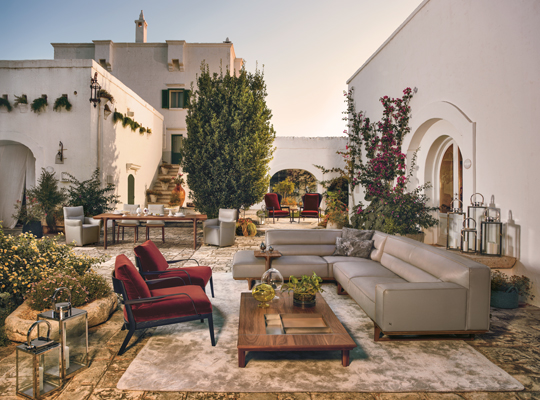 Natuzzi Italia – Kendo Sofa
"In such a trying time, it is a pleasure for Natuzzi Italia to announce a new partnership with Melandas Funriture in Indonesia. This is a very important market for us, which has grown consistently in the past years: Indonesian consumers are very receptive for our brand and for Made in Italy design. They will be able to further benefit from the style, quality and comfort of our designs, experiencing the Mediterranean lifestyle in our stores. We are confident that such a cosmopolitan audience will welcome our collections enthusiastically", Pasquale Junior Natuzzi, Chief Creative & Marketing Officer.
Mengusung Italian style, design, inovatif, heritage, dan sustainable, menjadi fondasi Natuzzi dalam melahirkan evolusi brandnya untuk mewujudkan brand gaya hidup yang harmoni. Dengan konsep "Mediterranean Culture" dan "Apulia", Natuzzi menerjemahkan ke dalam produknya yang siap menghidupkan ketenangan ditiap-tiap rumah di seluruh dunia. Produk furnitur yang diproduksi langsung di Italia ini menawarkan berbagai macam furnitur berlapis kulit dalam berbagai gaya, warna, dan konfigurasi khusus dengan kenyamanan dan kualitas terbaik.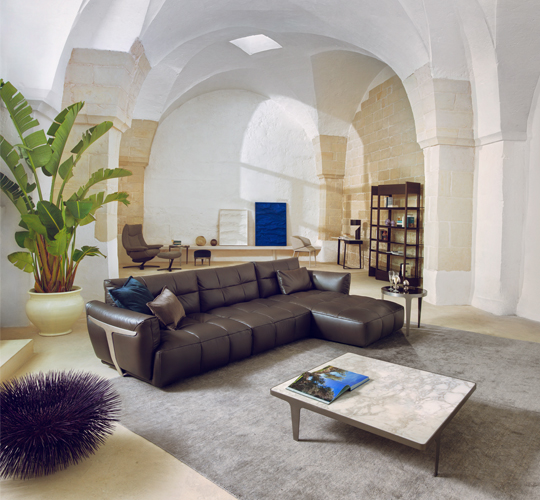 Natuzzi Italia – Herman Sofa
Herry Chandra, Chairman Melandas Furniture mengungkapkan, "This marks as our commitment to always moving forward and give the customers the highest quality furniture brand they deserve, like Natuzzi Italia." Ia melanjutkan, "We always believe on creating an aesthetically pleasing space that reflects the personality and the way the family lives while ensuring it is still functional".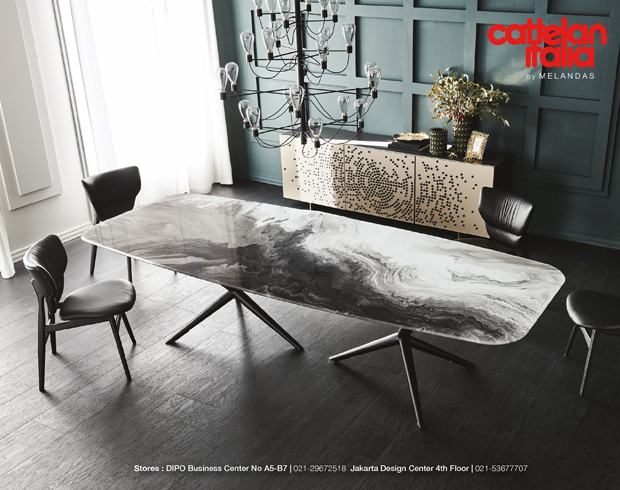 Presented by Melandas Indonesia
Kehadiran Natuzzi Italia di Melandas menjadi sebuah kepercayaan dan penyemangat baru dalam bisnis Melandas Indonesia, di samping menjadi representative label terkenal lainnya seperti Eichlotz, Cattelan, dan Lazboy.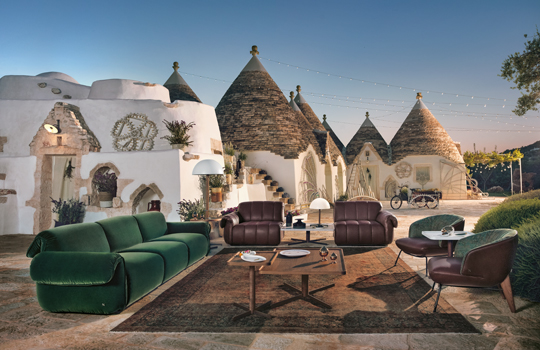 Natuzzi Italia – Icon Sofa
Koleksi Natuzzi Italia bisa dilihat di Melandas furniture flagship store, yang terletak di Dipo Business Center, Jakarta Pusat. Sebuah showroom seluas lebih dari 2.000 meter persegi akan memberikan pengalaman yang luar biasa dengan nuansa koleksi furnitur Mediterania ala Natuzzi Italia.