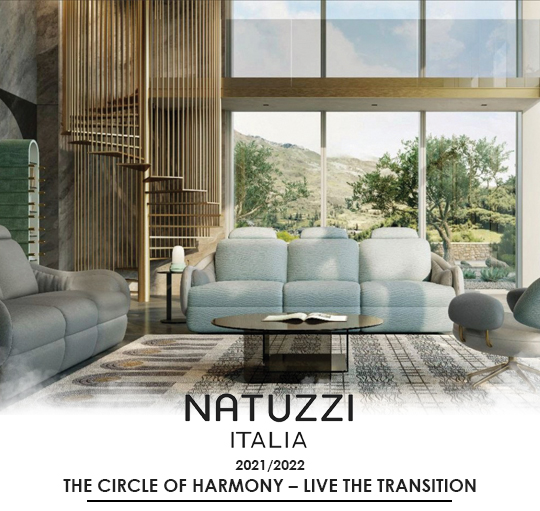 presented by

NATUZZI 2021/2022: THE CIRCLE OF HARMONY – LIVE THE TRANSITION
Published by Sugar & Cream, Monday 04 October 2021
Text by Dinda Bestari, Image courtesy of Natuzzi Italia
A New Concept of Harmony
Menjadi bagian dari kemeriahan Milan Design Week 2021 dengan ruang pameran di dalam 'Supersalone', merupakan momen penting bagi Natuzzi Italia dengan melansir koleksi terbarunya "The Circle of Harmony –  Live the Transition". Dalam koleksi baru ini, terdapat 'dialog' yang menjadi tempat pertemuan fisik dan virtual, ruang inklusif, partisipasi, perbandingan interpretasi desain, yang berbeda antara DNA jenama.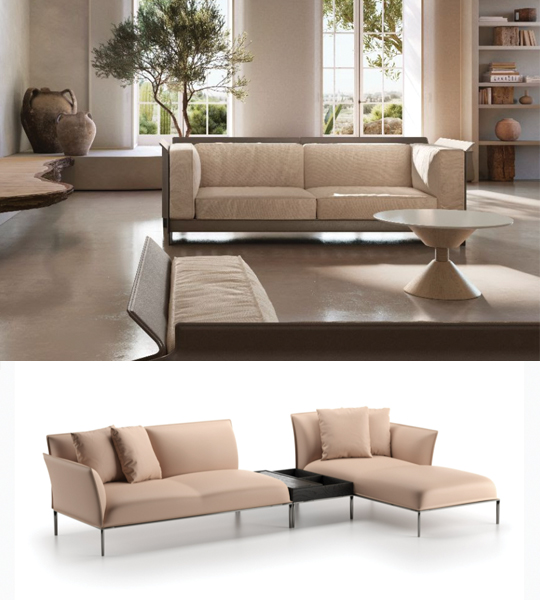 Apulo Sofa by Formafantasma | Eufolia Sofa by Marcel Wanders Studio
Anda dapat melihat virtual tour new collection di sini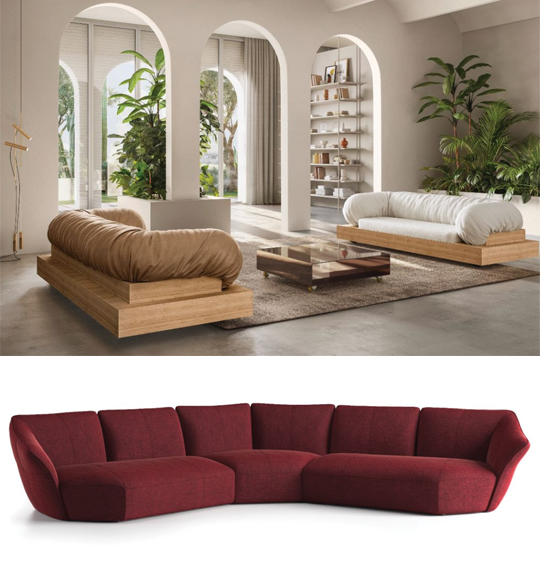 Block Sofa & Patio Coffee Table by Sabine Marcells | Timeless Sofa by Lorenza Bozzoli
Koleksi Natuzzi Italia tersedia secara resmi melalui Melandas Indonesia sebagai distributor resmi.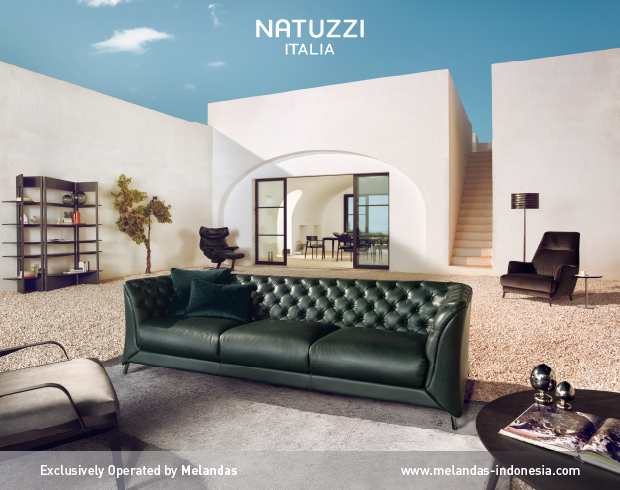 Presented by Melandas Indonesia
Karena hal ini, Pasquale Junior sebagai Chief Creative Officer of Natuzzi yang melihat dunia kian berkembang pesat, mengundang delapan desainer yang visioner ke dalam bagian koleksi terbaru ini. Para desainer yang terlibat antara lain Lorenza Bozzoli, Massimo Iosa Ghini, Sabine Marcelis, Marco Piva, Elena Salmistraro, Patrick Norguet, Formafantasma, dan Marcel Wanders Studio. Mereka berbagi ide tentang fungsionalitas, keberlanjutan, dan kesejahteraan, juga mengatasi kebutuhan yang terus berkembang untuk merancang perabotan fleksibel yang dapat memenuhi peran multifungsi, sehingga menembus batas-batas ruang internal rumah dan membuat kehidupan sehari-hari menjadi lebih mudah dan sederhana.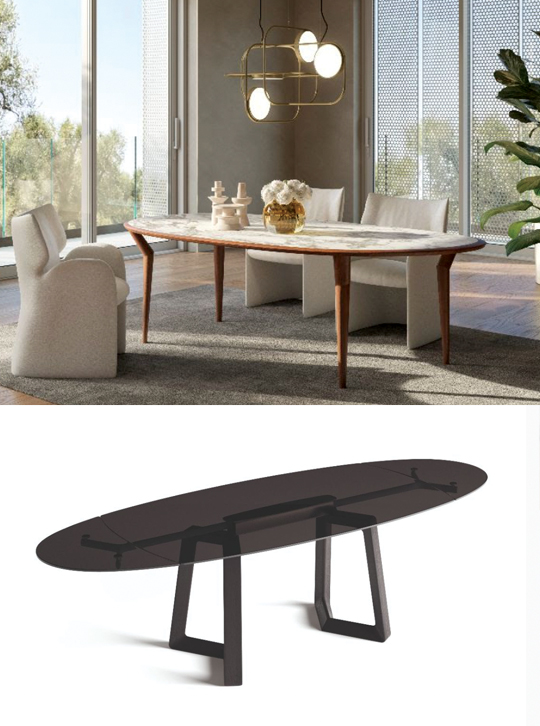 Gutta Table & Beat Armchairs by Massimo Iosa Ghini | Aliante Table by Marco Piva
"We are all living with a feeling of constant change and transition towards something, a destination that appears blurred. The ability to embrace evolution and change and be enriched by this evolution is an inherent instinct in Mediterranean culture, an inexhaustible source of inspiration for our collections. It is precisely from this perspective that we have started this new journey, involving new designers to rethink the way we experience our homes, starting from contemporary living and enhancing them through the brand's innovative design vision."
– Pasquale Junior,  Chief Creative Officer Natuzzi –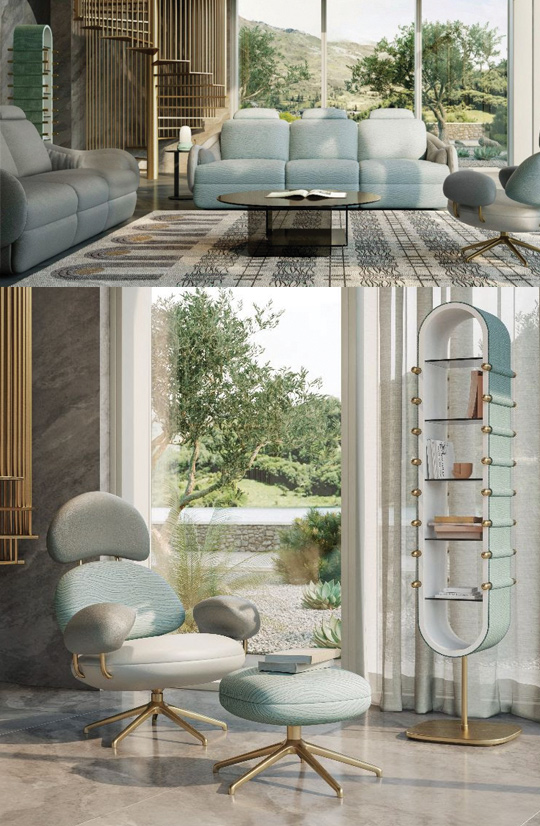 Posidonia Collection by by Elena Salmisastro 
Kolaborasi pengalaman dan pendekatan desain yang berbeda, dapat memberikan solusi dan perspektif yang berbeda. Sebuah respon terhadap konsep baru harmoni sebagai keseimbangan dalam penghayatan ruang domestik dengan mengadaptasinya pada fungsi yang berbeda, memfasilitasi terciptanya moto Live the Transition. Sebuah transisi yang menjadi peluang dan substansi, perbandingan dan visi.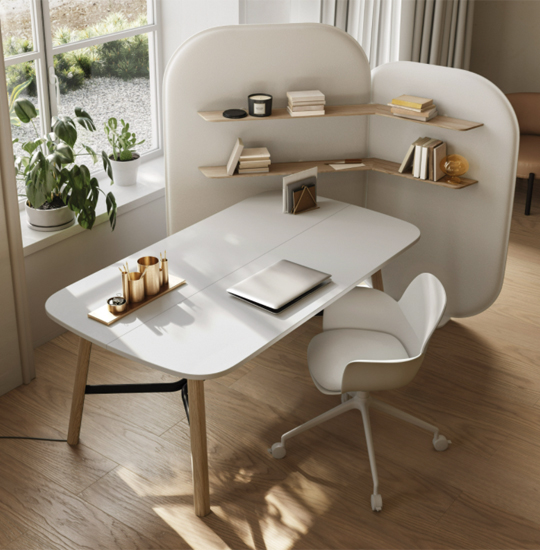 Polly Collection by Patrick Norguet