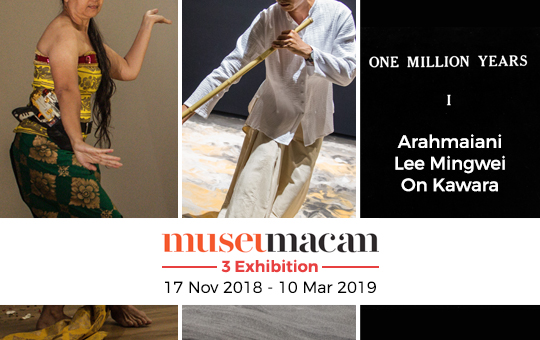 Museum MACAN Reveals 3 Solo Exhibitions by Artists from Asia
Published by Sugar & Cream, Friday 24 August 2018
Text by Auliya Putri, Images Courtesy of Museum MACAN
Arahmaiani, Lee Mingwei, and On Kawara
Sudah setahun Museum MACAN mengukir pameran demi pameran berkualitas internasional kepada penggemar seni di Indonesia. Termasuk pameran YAYOI KUSAMA: Life is The Heart of A Rainbow yang terbilang langka dan masih berlanjut hingga awal September ini. Selanjutnya, pada bulan November 2018 mendatang, Museum MACAN akan menghadirkan karya-karya konseptual ( lukisan, seni instalasi, seni pertunjukan dan lainnya)  dari tiga seniman ternama Asia. Ketiga seniman tersebut ialah Arahmaiani dari Indonesia, Lee Mingwei dari Taiwan/Amerika, dan On Kawara dari Jepang.
Ketiga seniman ini akan menampilkan serangkaian karya yang berfokus pada karya lukisan, instalasi, presentasi, hingga seni pertunjukan.
Arahmaiani dalam pameran bertajuk  'The Past Has Not Passed' menampilkan 70 buah karyanya dari tahun 80 an dimana Ia membicarakan isu-isu di dalam masyarakat sepertinya budaya, konsumerisme, hingga wanita dan permasalahannya.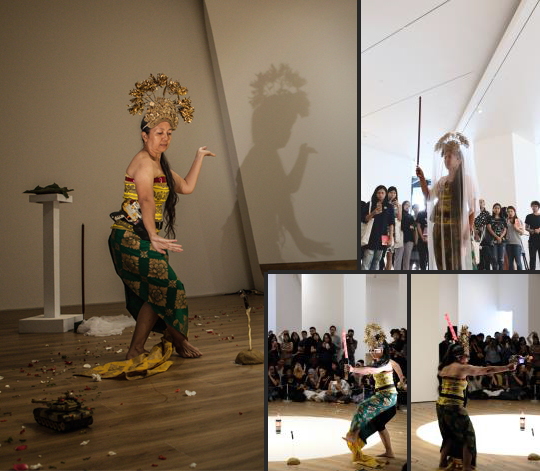 Handle Without Care (2017) by Arahmaiani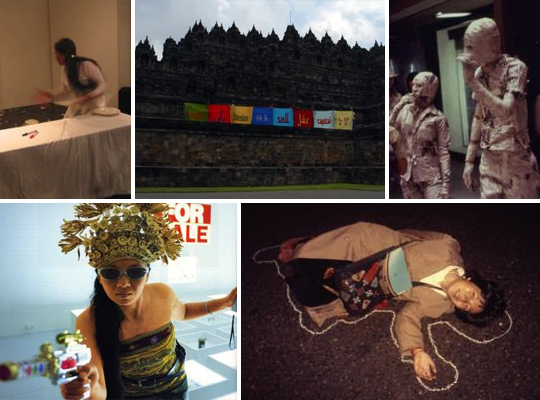 Breaking Words (2005), Flag Project (2006-2010), Manusia Koran (1981), Handle Without Care (1996/1997) & Accident (1981) by Arahmaiani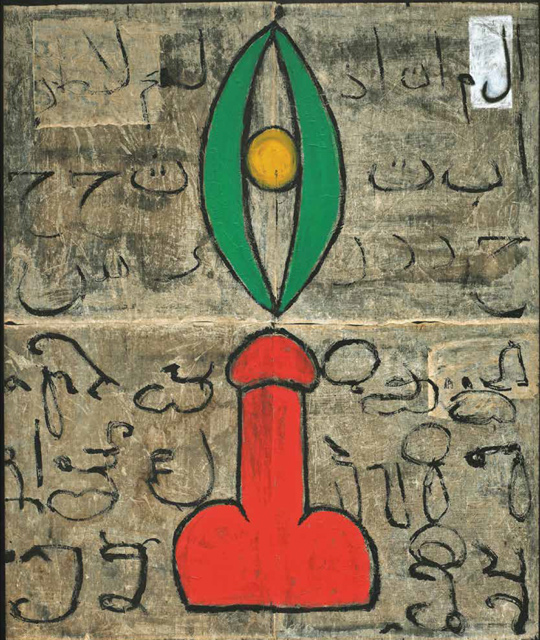 Lingga-Yoni (1994)
Lee Mingwei dikenal dengan karya instalasinya yang sangat interaktif, akan memperlihatkan instalasi terkininya melalui  'Seven Stories'. Berisikan cerita hasil dari idenya atas kepercayaan, keintiman, dan kesadaran diri. Salah satu karya instalasi interaktif yang akan ditampilkan ialah Guernica in Sand yang terinspirasi dari lukisan Picasso.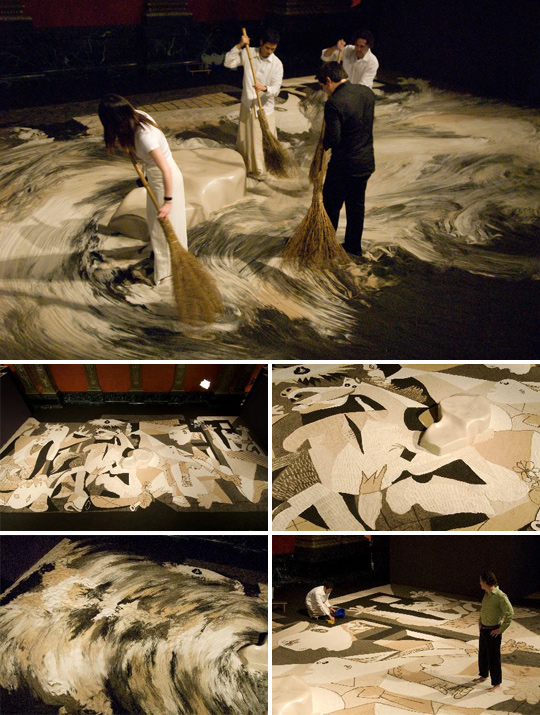 Guernica in Sand, 2006 by Lee Mingwei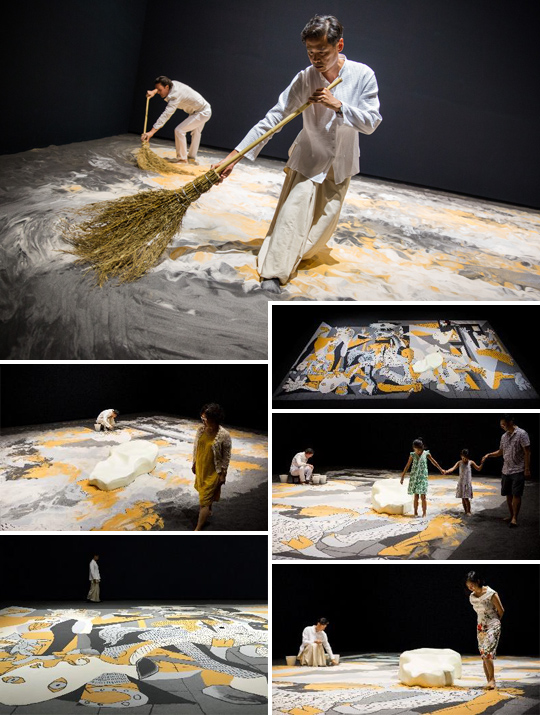 Guernica in Sand, 2015 byLee Mingwei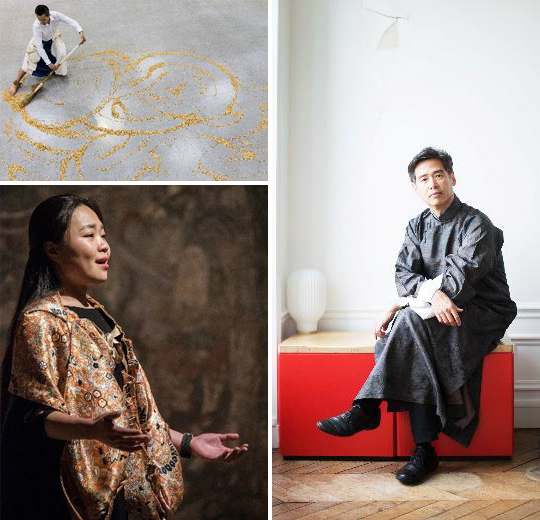 Our Labyrinth, Sonic Blossom & Potrait of Lee Mingwei
Sementara On Kawara melalui karya partisipatif 'One Million Years' – di pamerkan pertama kali di Indonesia – bersama dua relawan secara bergantian akan membacakan koleksi multi-volume dari On Kawara yang terdiri dari masa lampau hingga masa depan. Pembacaan ini dilangsungkan setiap Selasa, Kamis, dan Sabtu selama pameran berlangsung.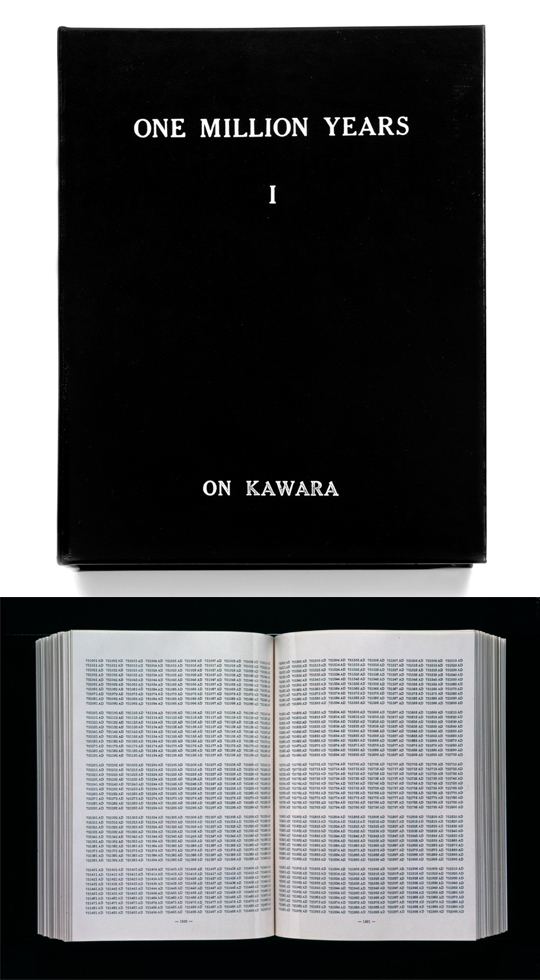 Cover & Detail of One Million Years: Past, 1970-71 by On Kawara
"Kami sangat menantikan kesempatan untuk memamerkan karya dari ketiga seniman tersebut. Lewat pameran ini, kami terus berharap dapat melanjutkan visi untuk memberikan pengetahuan terhadap seni konseptual di tengah masyarakan Indonesia sekaligus meneruskan misi edukasi seni Museum MACAN," ujar Aaron Seeto, Direktur Museum MACAN.
Rangkaian pameran dari ketiga seniman asia ini berlangsung mulai 17 November 2018 hingga 10 Maret 2019. Detil seluruh pameran dan programnya akan dirilis segera di web Museum MACAN di www.museummacan.org.
Jangan lupa untuk mengunjungi pameran spektakuler dan terbilang langka dari seniman dunia Yayoi Kusama bertajuk "Life is the Heart of a Rainbow" yang masih berlangsung hingga bulan September 2018.  Baca juga ulasan mengenai pameran tersebut di sini.