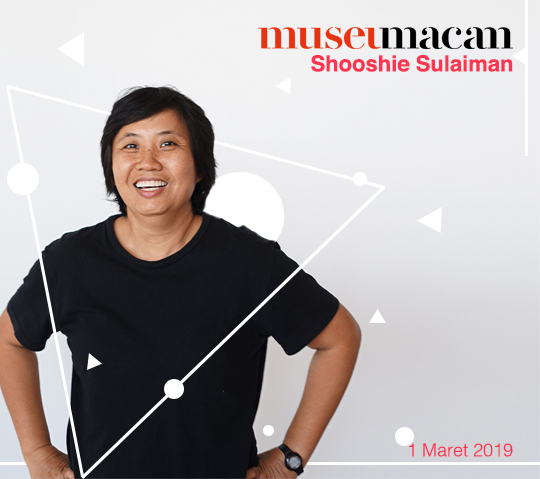 Museum MACAN Children Art Space – Main Getah/Rubberspace
Published by Sugar & Cream, Friday 22 February 2019
Text by Auliya Putri, Images Courtesy of Museum MACAN
By Shoosie Sulaiman
Edisi ketiga dari Children Art Space persembahan Museum MACAN akan diisi oleh karya dari seniman asal Malaysia, Shoosie Sulaiman. Di sini, Shoosie memainkan material karet alami dalam mengeksplorasi sejarah yang bertemakan Main Getah/Rubberscape. Museum MACAN Children Art Space x Shoosie Sulaiman sudah bisa Anda dan anak-anak kunjungi mulai tanggal 1 Maret 2019.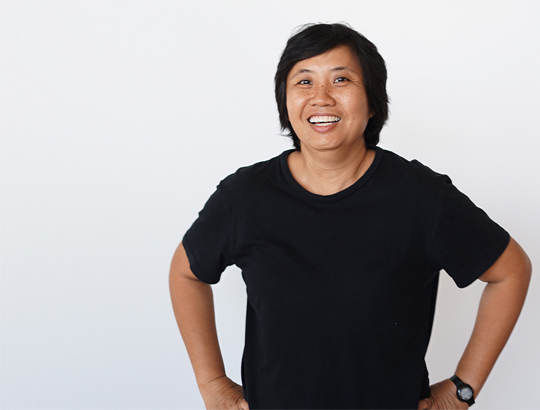 Shooshie Sulaiman
Proyek ini diciptakan Shoosie sebagai media bagi anak-anak untuk merangsang panca indera melalui bentuk, tekstur, dan suara. Juga sebagai penghubung antara anak-anak dan bahan alami khas Asia Tenggara melalui instalasi yang memberikan ilmu pengetahuan tentang sejarah dan budaya dari karet itu sendiri. Main Getah/Rubbescape juga menyediakan beragam aktivitas edukatif bagi anak dan orang tua, termasuk permainan tradisional seperti congklak, adu biji karet, dan aktivitas seni lainnya serta beberapa workshop.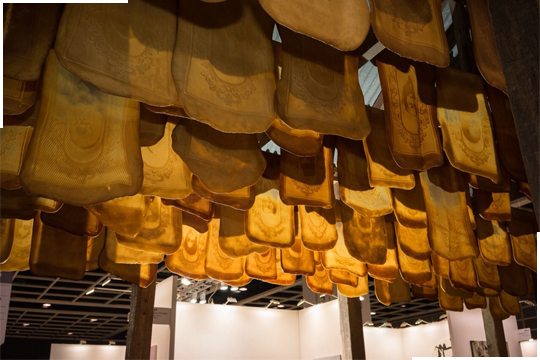 Early work of Shooshie Sulaiman:
SEA Brothers Rubber Estate of 16 March (2015)
Installation view at "Encounters", Art Basel Hong Kong 2015
Site-specific installation, rubber trees in Muar, Johor, rubber sheets
Variable dimension
Shooshie Sulaiman berpendapat, "selain memainkan peran penting dalam memori masa kecil saya, pohon karet adalah sebuah tanaman yang menghubungkan negara-negara Asia Tenggara, termasuk Malaysia dan Indonesia. Lewat Main Getah/Rubberscape, saya berharap pengunjung dari berbagai usia dapat bermain, berimajinasi, dan berkreasi tanpa batas."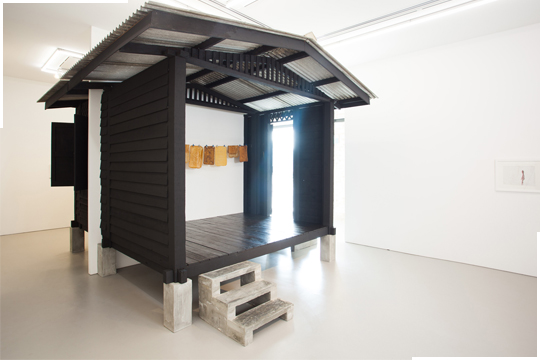 Early work of Shooshie Sulaiman:
Sulaiman Bought a Home (2013)
Installation view at "Sulaiman itu Melayu / Sulaiman was Malay" at Tomio Koyama Gallery, Singapore, 2013
Proyek ini pun terlaksana atas kerjasama museum dengan Pusat Penelitian Karet (Puslitret) yang berbasis di Bogor. Sebagai mitra riset resmi, Puslitret membantu menyediakan bahan utama instalasi dan memastikan aktivitas di dalam Children Art Space memenuhi syarat-syarat dan aman bagi ana-anak.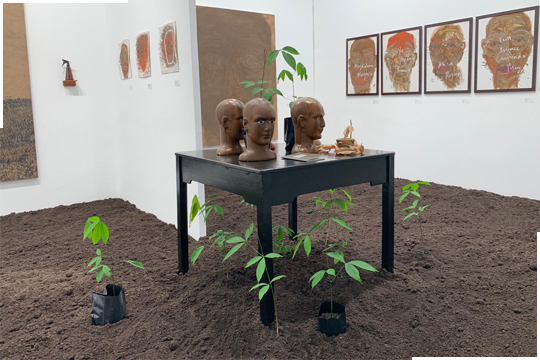 Early work of Shooshie Sulaiman:
White Washing (2019)
Installation view at S.E.A Focus, Singapore, 2019
Kunjungi www.museummacan.org untuk informasi lebih lanjut mengenai Children Art Space – Main Geta/Rubberspace ini.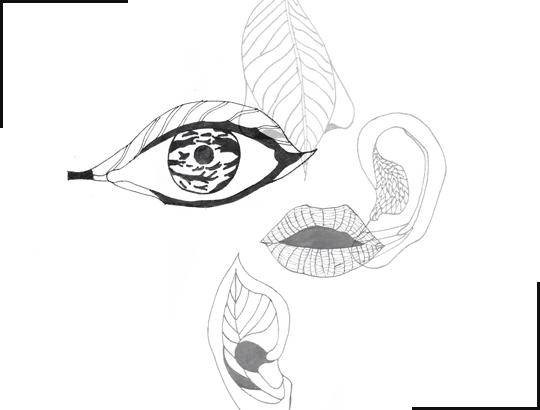 Sketches for rubber stamping activity at the upcoming UOB Museum MACAN Children's Art Space Commission by Shooshie Sulaiman: Main Getah/Rubberscape