presented by

Mozzo Fall/Winter 2019
Published by Sugar & Cream, Monday 30 September 2019
Text by Dinda Bestari image courtesy of Mozzo
Inspired by Florence Men
Siapa bilang pria tidak boleh terlihat stylish? Kini Mozzo sebagai premium brand pria dari Indonesia ini menjadi pilihan pria demi tampilan  trendi, yang kembali hadir dengan koleksi terbarunya Fall/ Winter 2019 di butik MOZZO lantai 3 Menswear Area Galeries Lafayette, Pacific Place, Jakarta. Koleksi ini terinpirasi dari gaya pria Italia, ala Florence, yang menjadi salah satu kota dengan  perkembangan industri mode sangat maju terutama untuk pakaian pria. Mozzo dengan ready to wear  handmade tailoring-nya untuk pria, mempersembahkan detail dan craftsmanship yang memikat pada setiap pakaian, from head to toe.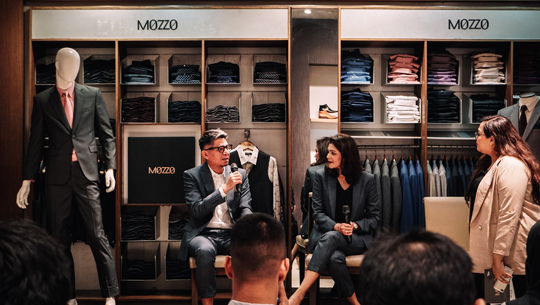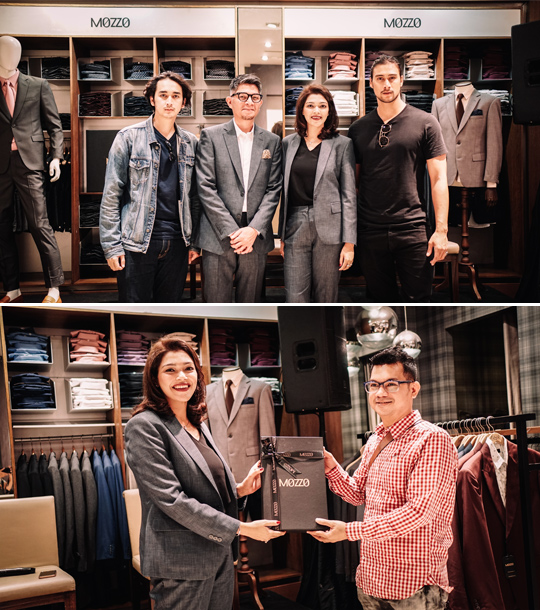 Foto atas : Ion Akhmad (Luxina.id)  & Neeta R. Aildasani (Mozzo)
Foto bawah : Neeta R.Aildasani dengan pemenang door prize
Kali ini Mozzo memperkenalkan deretan outer classy, seperti setelan jas berlapel peak and notch, yang hadir dalam tone warna monokrom  maskulin seperti hitam, abu-abu dan biru tua hingga merah burgundy. Untuk kemeja, permainan motif mikro floral dalam tone warna krem serta biru navy dan ungu menghadirkan kombinasi sempurna untuk stelan jas tersebut. Motif ini dibuat untuk menyeimbangkan dan memberikan efek fun pada whole look, Mozzo mencoba memberikan persepsi, bahwa memakai stelan jas, tidak harus dikenakan saat acara formal namun bisa dipakai kapan pun.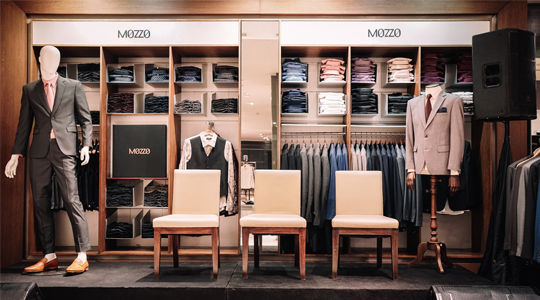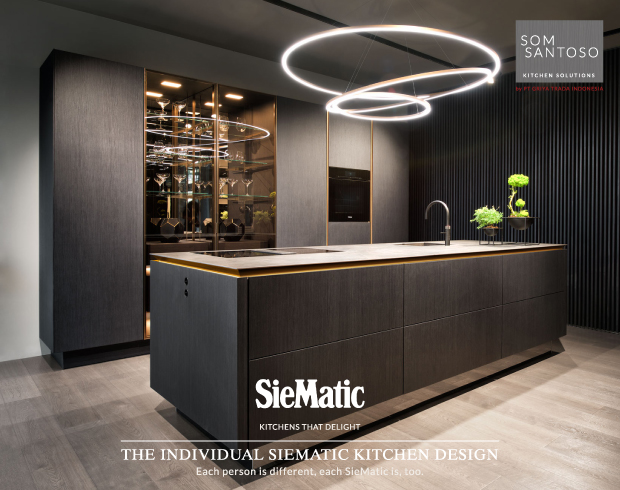 Presented by Som Santoso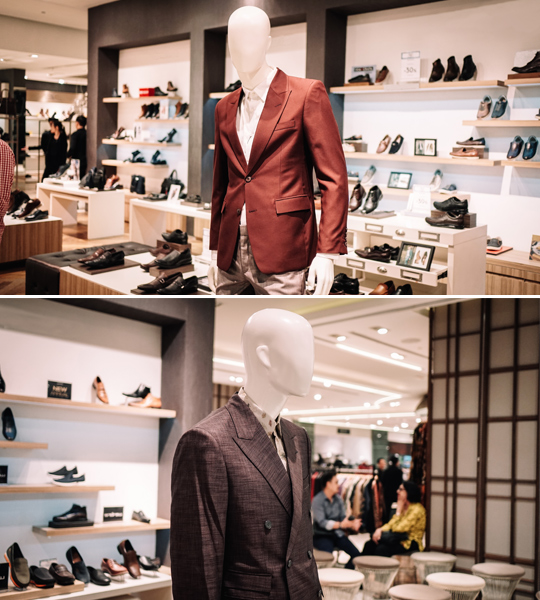 Potongan jaket dibuat lebih kasual, namun tetap memberikan postur yang baik pada tubuh.  Pada bagian half canvas dalam yang dijahit dengan tangan, dimana ini ini menjadi kekuatan Mozzo dalam merepresentasikan detail handmade pada tiap potong pakaian. Begitu juga dengan celana berpotongan pensil yang mengikuti bentuk kaki untuk memberikan efek jenjang pada kaki, dengan ukuran panjang celana dibuat sedikit manggantung untuk memberikan kesempatan pada sepatu agar 'pamer' dengan baik, apalagi jika Anda memakai sepatu model Chelsea boots atau dessert boots.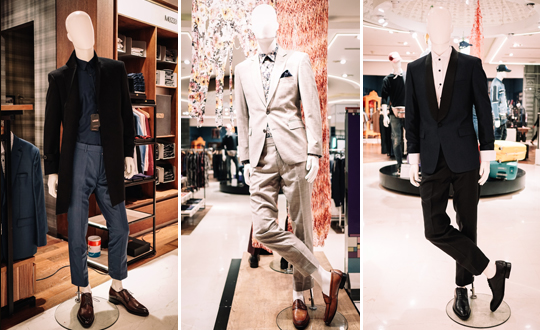 Pada stelan jas, karena material yang digunakan adalah semi wool, terasa lebih tipis dan ringan, jika dipakai sebagai outer tidak terasa panas,  dan untuk dalamnya,  kemeja dengan material katun menjadi pilihan tepat karena tidak mudah kusut dan bisa dipakai untuk acara formal maupun santai.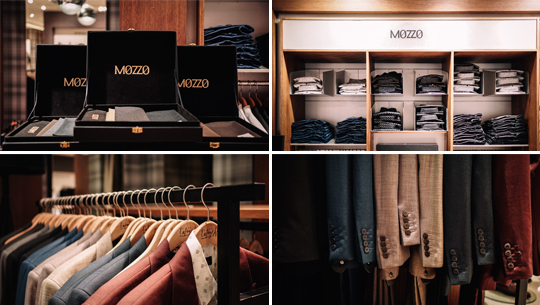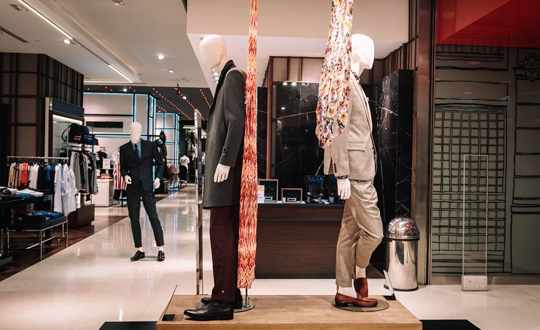 Koleksi Fall/Winter 2019 ini juga menghadirkan dengan satu varian baru, yaitu Overcoat. Ini merupakan pertama kalinya Mozzo membuat jaket panjang musim dingin terbuat dari wol yang  berkerah notch dalam palet warna abu-abu. Jaket panjang ringan tapi tebal ini tidak hanya mampu melindungi dari cuaca dingin tetapi juga membuat Anda tampil penuh gaya.