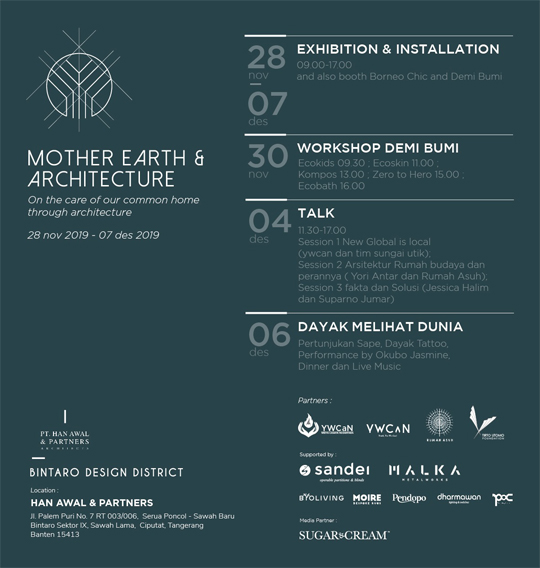 presented by

'Mother Earth & Architecture' : 28 November – 07 December 2019
Published by Sugar & Cream, Monday 02 December 2019
Text by Sunthy S, images courtesy of Han Awal & Partners
Arsitektur Kehidupan & Alam Suku Dayak Iban
Jangan terlewatkan serangkaian acara dan pameran mengenai arsitektur kehidupan suku Dayak di pedalaman Kalimantan di kantor Han Awal dan SDN Pucung 01.
Dalam rangka Bintaro Design District, Han Awal & Partners bekerja sama dengan Rumah Asuh, Tirto Utomo Foundation, and Yayasan Widya Cahaya Nusantara (YWCAN) menyelenggarakan serangkaian acara yang terdiri dari pameran, instalasi desain, workshop, talkshow, dan puncaknya adalah acara "Dayak Melihat Dunia".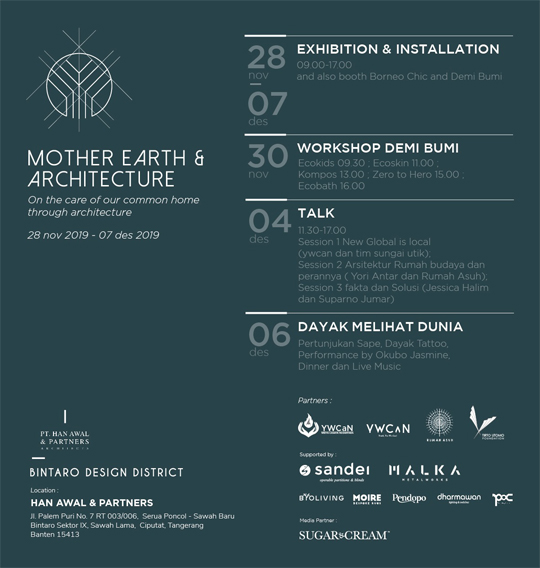 Dengan mengambil tema "Mother Earth & Architecture, on the care of our common home through architecture" sejumlah kegiatan ikut mendukung pameran kali ini yang terselenggara dari tanggal 28 November 2019 – 7 Desember 2019 berlokasi di kantor Han Awal dan SDN Pucung 01.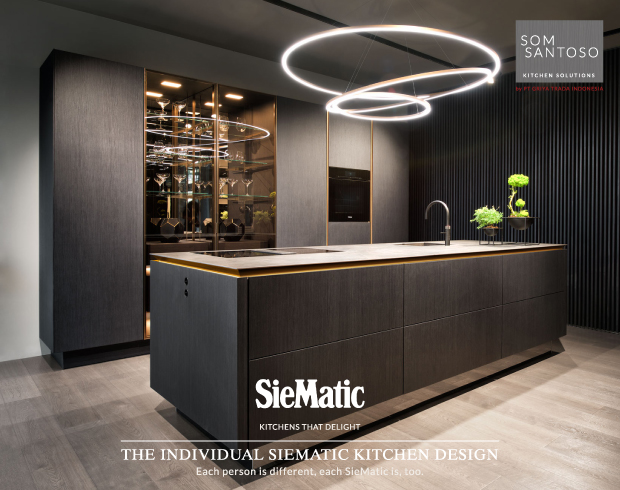 Presented by Som Santoso
Pameran dan instalasi desain akan banyak bercerita tentang kehidupan suku Dayak Iban di pedalaman Kalimantan yang melalui keunikan dan kebijakannya hidup berdampingan dengan alam telah menginspirasi YWCAN untuk melakukan pendampingan dan sebuah bangunan pusat budaya dan gereja akan segera dibangun untuk bisa mendukung kehidupan suku tersebut dan mempertahankan budaya yang ada agar dikenal dengan baik oleh generasi mudanya.