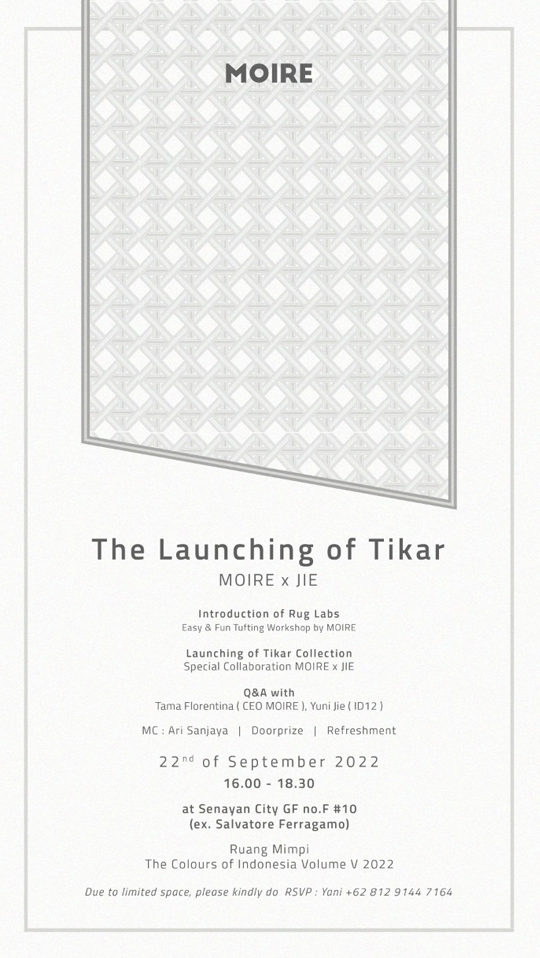 presented by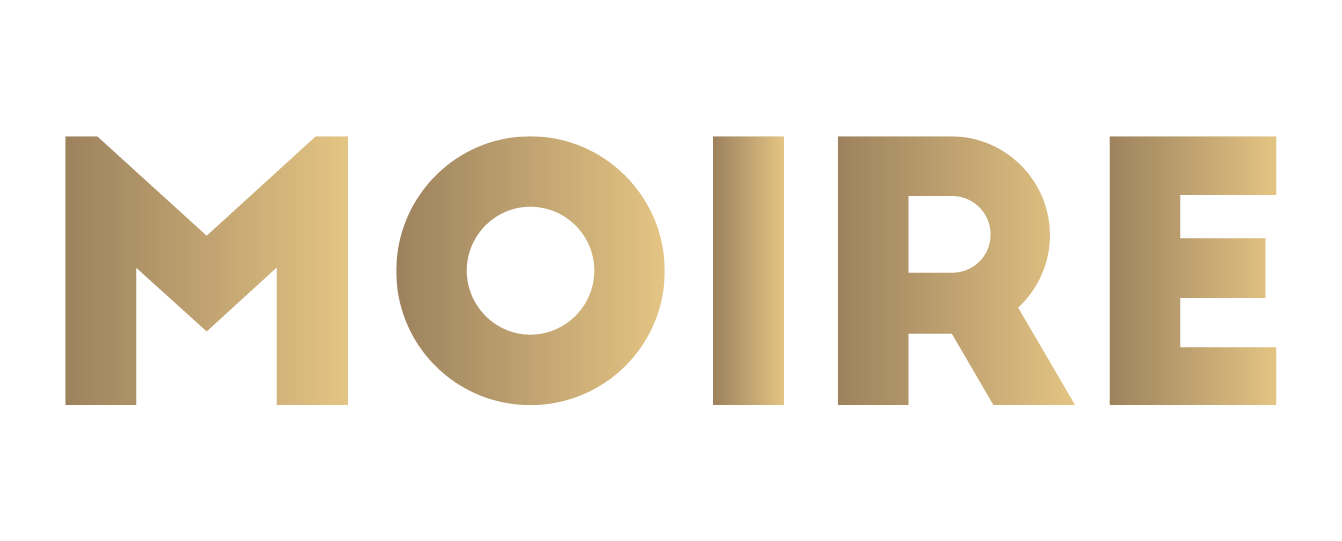 MOIRE X JIE : THE LAUNCHING OF TIKAR RUGS BY YUNI JIE
Published by Sugar & Cream, Wednesday 21 September 2022
Image courtesy of MOIRE Rugs
Come & explore the new collection of Moire x Jie: Tikar by Yuni Jie
In parallel with The Colours of Indonesia's interior exhibition titled Chapter V at Senayan City Mall in Jakarta from 20-30 September 2022, Moire x Jie presents an exhibition of "The Launching of Tikar" by Yuni Jie on September 22, 2022.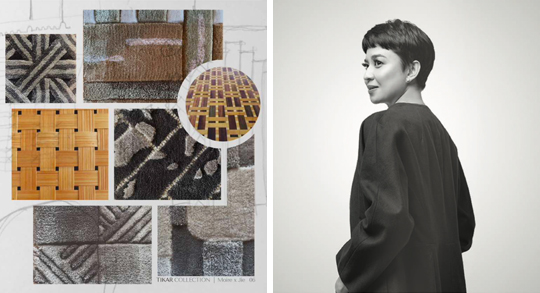 Tikar Collection is designed around traditional Indonesian weaving techniques. From classic rattan webbing system of Dayak Region to herringbone bamboo motifs of West Java.
This collaboration has produced 9 patterns with titles from Tikar 01 to Tikar 09. Each title represents a modern interpretation of the traditional 'tikar' motifs into particular patterns dan effects on the rugs.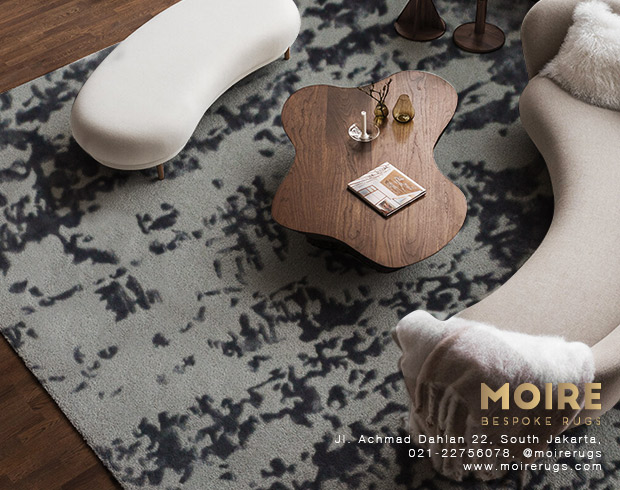 Presented by MOIRE Rugs
Exhibition and talk show: "The Launching of Tikar"
Date                              : September 22, 2022
Time                             : 16.00 – 18.30 PM
Venue                          : Senayan City GF no.F #10(ex. Salvatore Ferragamo)
Special activity         : Introduction of Rug Labs (Easy&Fun Tufting Workshop by Moire)