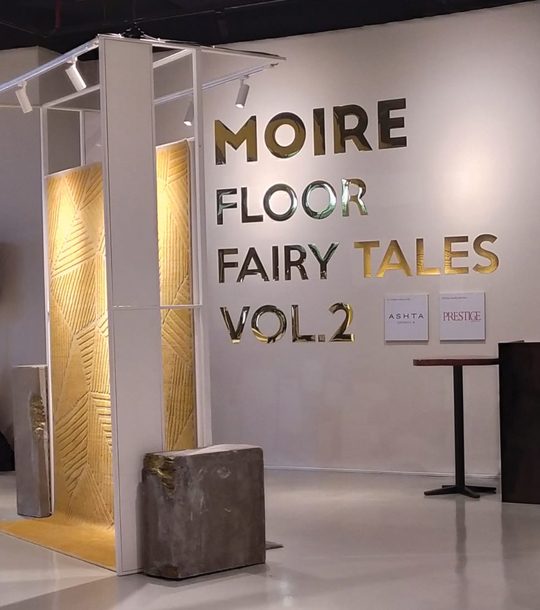 presented by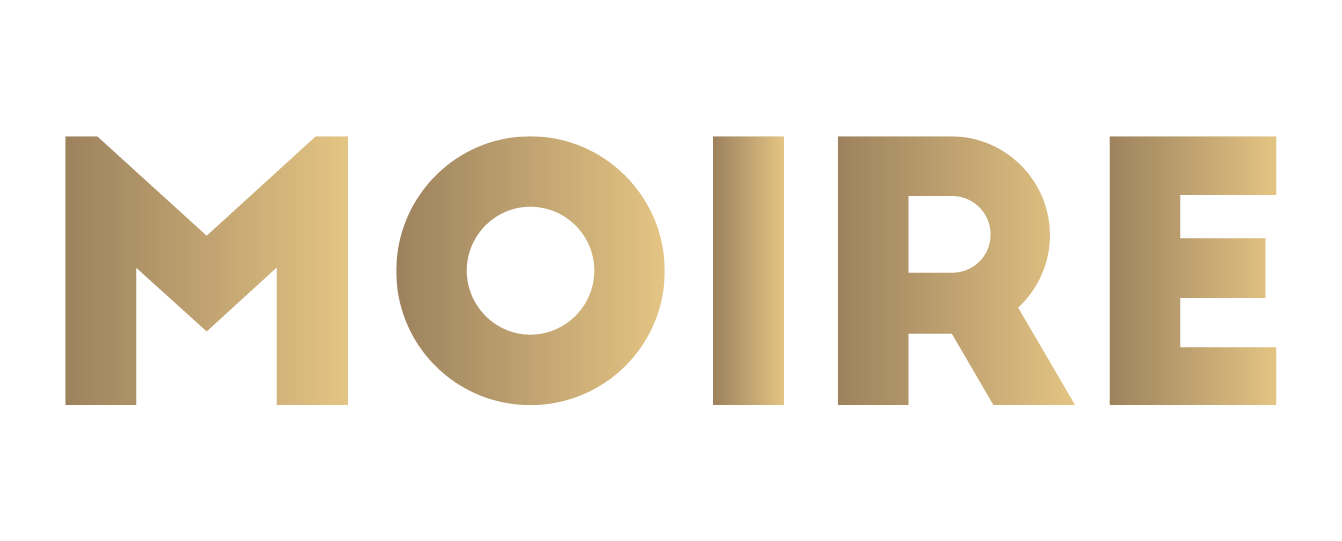 MOIRE RUGS WITH 8 DESIGNERS CREATES 'FLOOR FAIRY TALES VOL.2 EXHIBITION'
Published by Sugar & Cream, Monday 10 January 2022
Image courtesy of Moire Rugs
8 Amazing Rug Designs, Equals Indulgence Visual Effect
Moire Bespoke Rugs, label karpet kelas atas yang berbasis di Jakarta telah meluncurkan 'Floor Fairy Tales Vol. 2' yang menampilkan 8 persona kreatif  di dunia desain bersama 6 desainer Indonesia ternama dan 2 desainer internasional. Melalui kolaborasi unik ini tepatnya pada 5-21 November 2021 di Astha District 8, Lobby Senopati, SCBD Jakarta, Moire Rugs  mempersembahkan beragam karakteristik dari masing-masing desainer dengan cara pendekatan desain yang berbeda, dan tentunya melalui kecanggihan teknik produksi serta detail craftsmanship.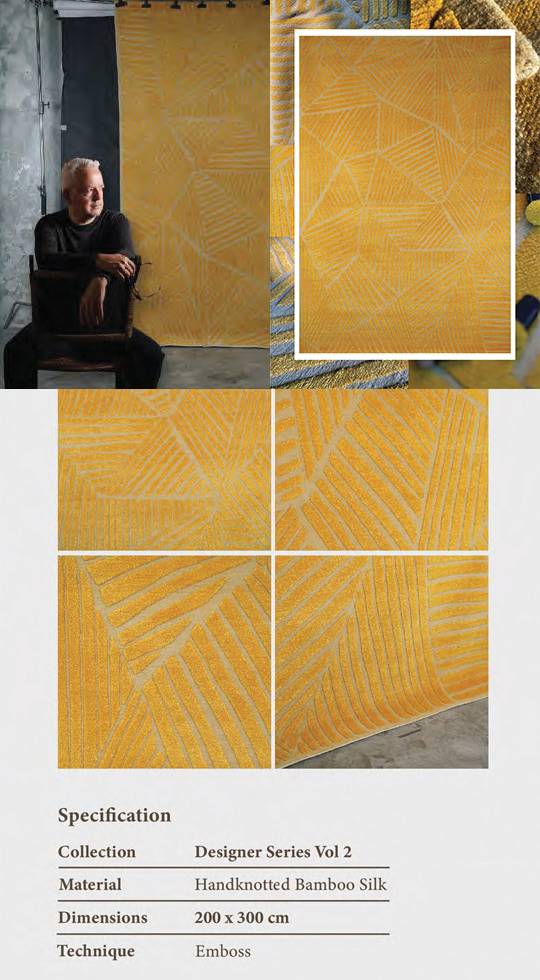 Alexander Lamont, Founder and Designer of www.alexanderlamont.com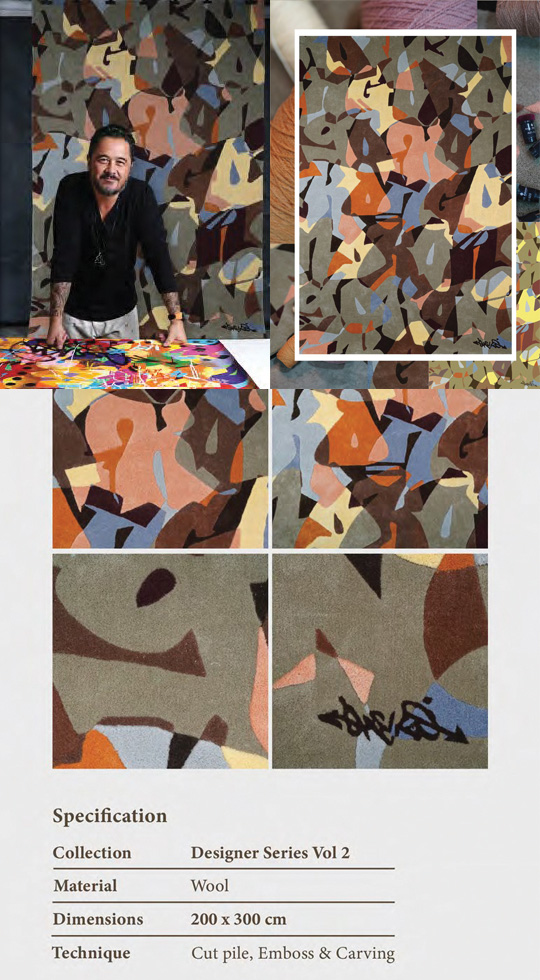 Cyril Kongo
Nama-nama yang sudah begitu dikenal di industri desain tanah air yang terlibat kali ini adalah Shirley Gouw (desainer interior), Nelson Liaw (arsitek), Randy Halim (arsitek), Severiano (desainer interior), Sandy Karman (desainer grafis), and Ong Cen Kuang (lighting designer). Menurut para desainer, walaupun karpet bukan media untuk berkarya yang biasa mereka kerjakan, ternyata perjalanan dalam merancang dan memproduksi menjadi  tantangan yang menyenangkan.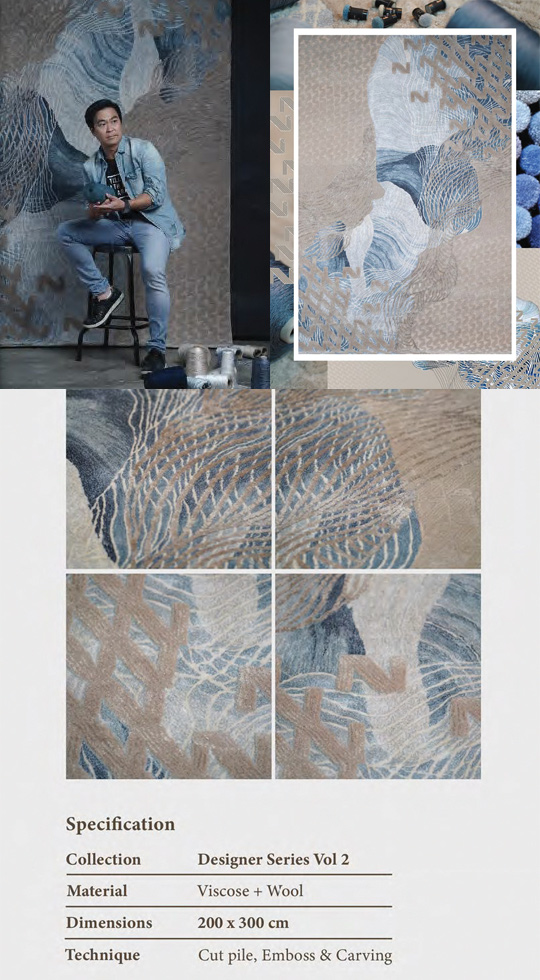 Nelson Liaw (www.nelsonliaw.com)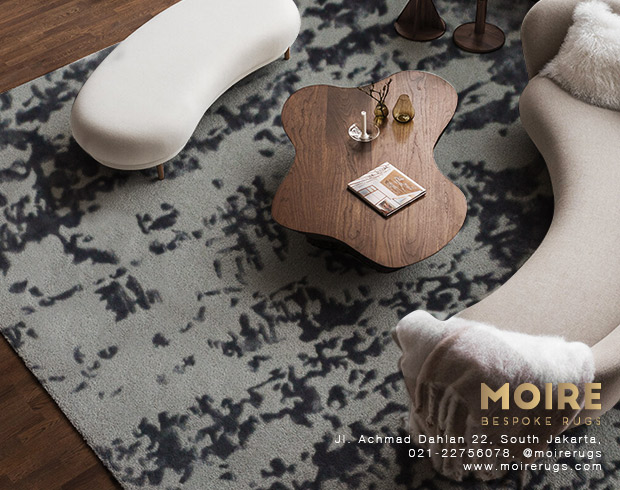 Presented by MOIRE Rugs
"Floor Fairy Tales vol.2 by Moire Rugs" menyuguhkan bahwa karpet  tidak hanya sebagai 'penghias' lantai namun langsung bergeser menjadi bidang bagi karya kreatif dan seni di beragam bidang lain. Bagaimana awal mula ide dan konsep, pemilihan warna, bahan, dan juga teknik produksi menjadi sangat menentukan bagaimana hasil akhirnya. Masing-masing desainer memiliki sudut pandang sendiri dan pada akhirnya juga memiliki 'signature' berbeda  sehingga membuat pameran Floor Fairy Tales Vol.2 ini memamerkan keragaman yang atraktif.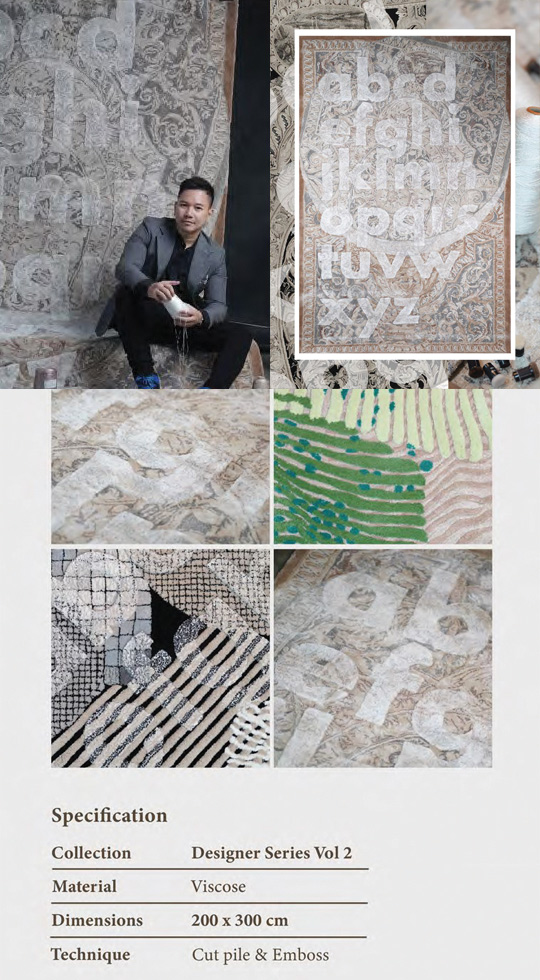 Sandy Karman (www.sandykarman.com)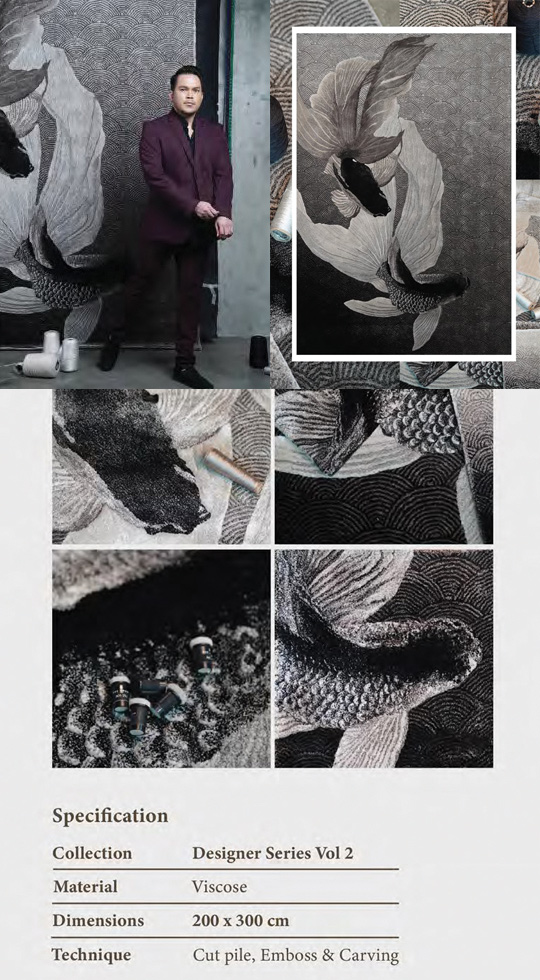 Severiano, principal of Domus Living Studio
"Moire Rugs gives all designers the freedom to express their creative and personal interpretations. This makes the collection exhibited in Vol. 2 feels more intimate, feels closer to the thoughts of the designers. For us, it is this diversity of backgrounds and perspectives that always inspires us and opens our eyes about the meaning of taste through the confluence of design and art in our products." –  Tama Florentina, Creative Director of Moire Rugs  –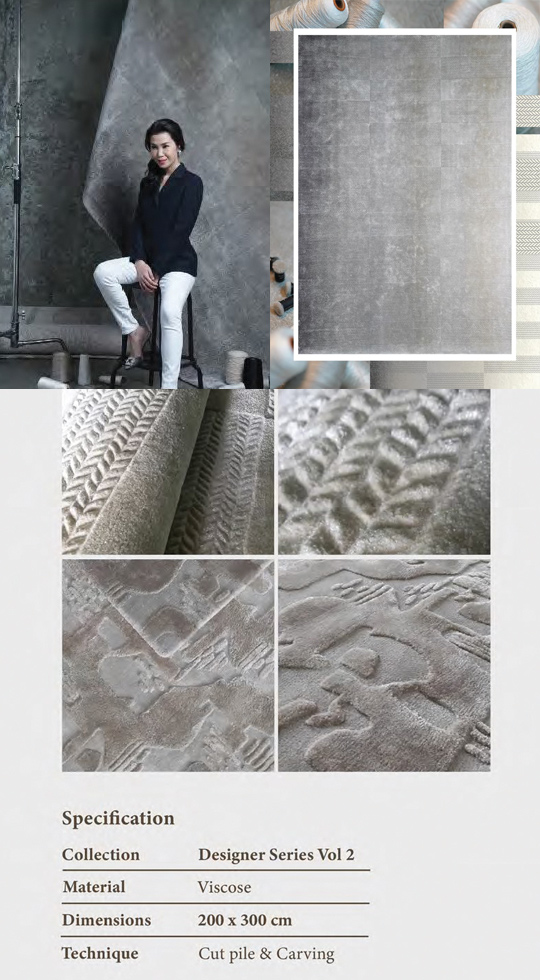 Shirley Gouw (Shirley Gouw Interior)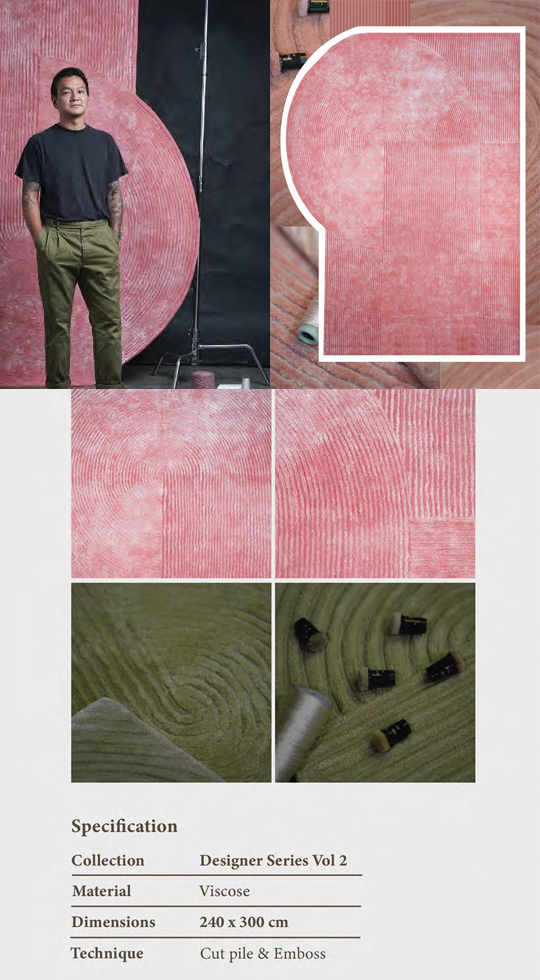 Randy Halim, founder of Rand Hal Architecture & Int Design (www.randhal.co.id)
Melalui kolaborasi yang intens, seluruh karya yang ada dalam Floor Fairy Tales Vol.2 ini adalah sebuah persembahan dan apresiasi terhadap seluruh proses kreatif dan petualangan desain dan bagaimana mereka menyarikan kehidupan dalam ide kreatif. Sebuah kebanggaan bagi Moire Rugs  kali ini bisa menyapa audience yang lebih luas, memperkenalkan ke publik tentang Moire Rugs dan karya-karya desainer yang mengagumkan. Nikmati, dekati, raba, dan rasakan cerita mereka masing-masing menarik hati dan memikat jiwa. Efek visual ketika didekati, tekstur yang terlihat dan juga teraba oleh tangan, ikut memperkaya pengalaman menarik yang  dinikmati publik dalam pameran ini. (DB)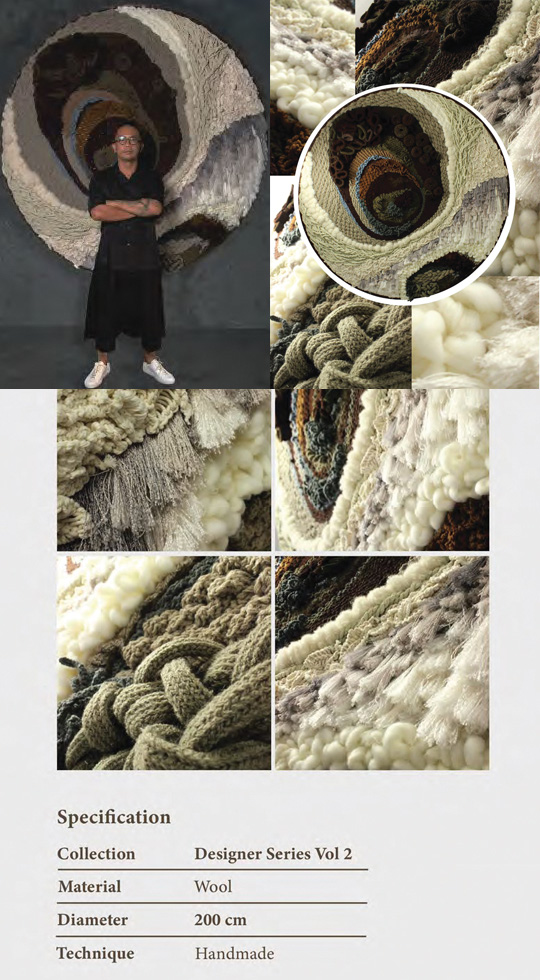 Ong Cen Kuang, Lighting Designer (www.ockdesigns.com)