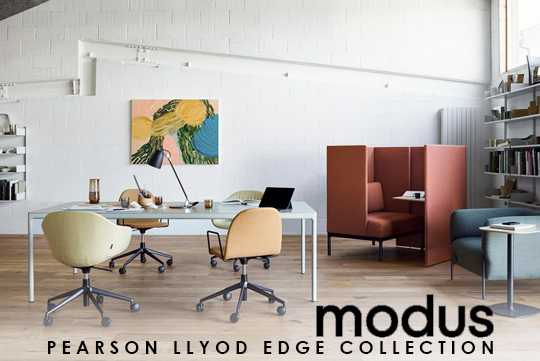 presented by
MODUS – PEARSON LLYOD EDGE COLLECTION BY PEARSON LYYOD
Published by Sugar & Cream, Friday 03 September 2021
Text by S&C, images courtesy of Modus
Space To Think, Room To Gather, A Place To Share.
Selamat datang di era baru dari kerja hibrida. Hidup seperti yang kita sudah ketahui sebelumnya tidak akan sama lagi. Kondisi membuat kita semua lebih banyak waktu dihabiskan dirumah. Konsep 'bekerja dan bermain' teradopsi menjadi bagian dari kita semua.
Modus memperkenalkan koleksi terbarunya melalui Pearson Llyod Edge, kreasi terbaru desainer Pearson Llyod. Pearson Lloyd Edge adalah kreasi terbaru Modus yang dikembangkan kembali untuk menyesuaikan era baru pekerjaan hibrida.
Koleksi Pearson Llyod Edge dibagi menjadi 3 kategori cerdas menyesuaikan kondisi dan situasinya.
Space To Think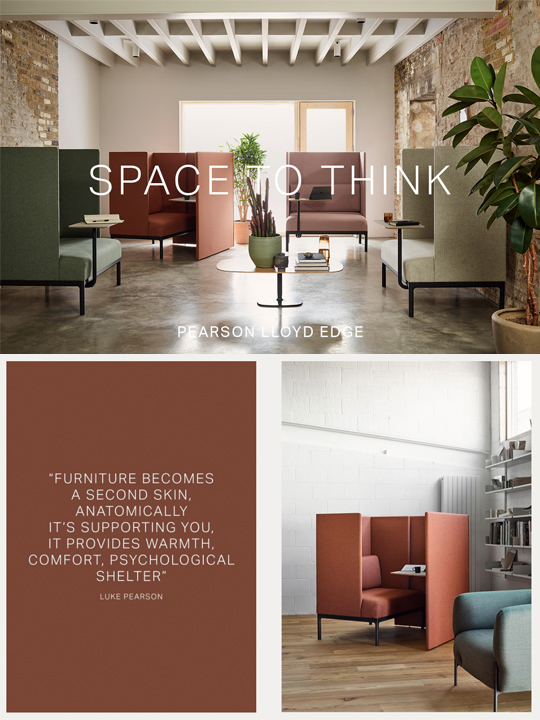 Setelah ketenangan bekerja dari rumah, kembalinya ke kantor menimbulkan beberapa tantangan baru. Koleksi ini menawarkan ruang tenang privasi yang sempurna untuk berpikir dan berkonsentrasi penuh melalui bilik yang menyatu sebagai sandaran kursi. Fungsi implisitnya membantu menciptakan zona berbeda dan privasi.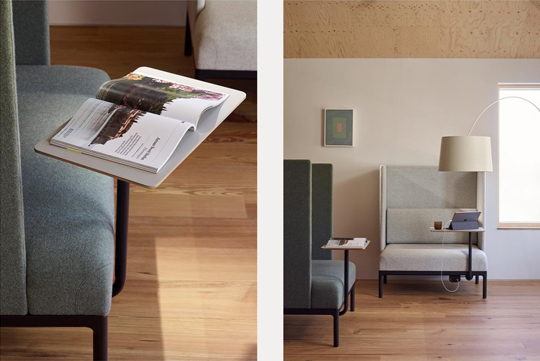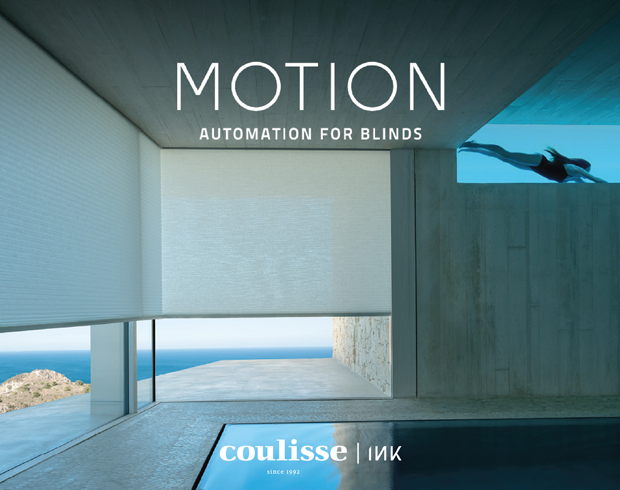 Presented by Coulisse | INK
Room To Gather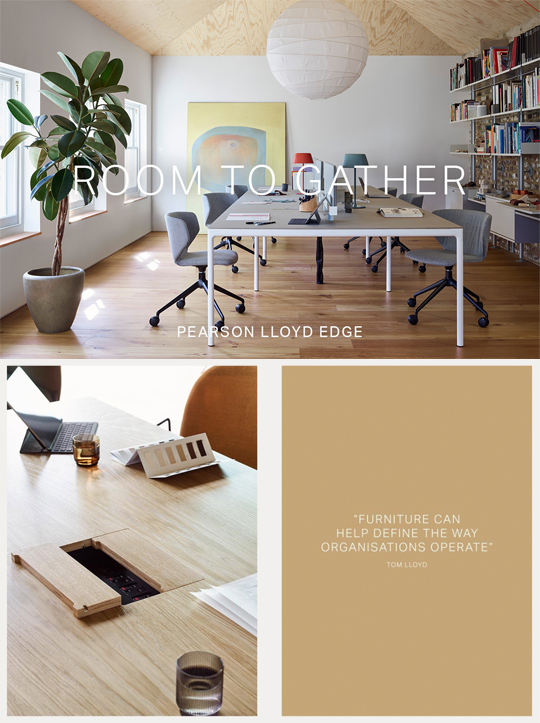 Sebuah ruang berkumpul yang terstruktur baik didukung dengan teknologi menjadi ruang kultivasi ide-ide baru bagi individu maupun tim. Modus menawarkan meja meeting dengan garis elegan yang bersih dan halus tampil dengan siluet yang cantik. Didukung dengan berbagai opening untuk kerapian kabel-kabel.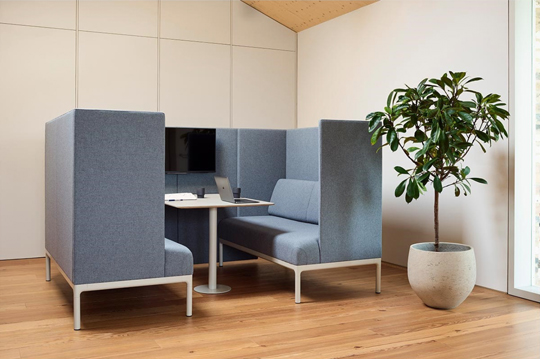 A Place To Share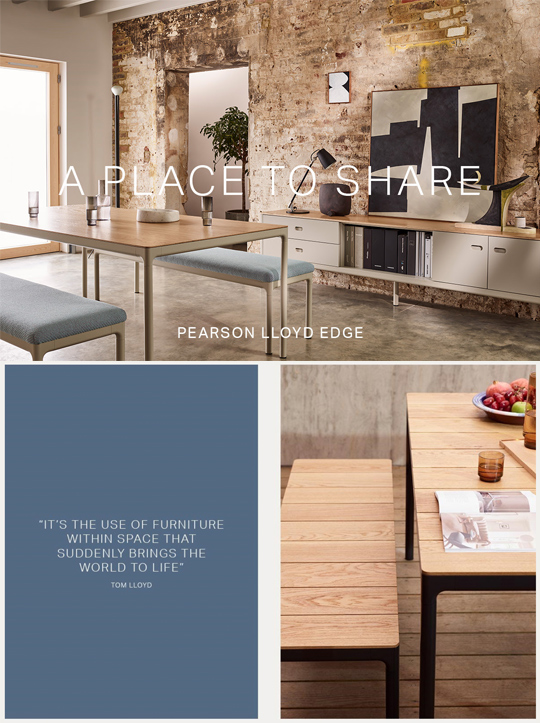 Ruang bersama mendorong pertemuan yang mengarah pada ide-ide terbaik, percakapan yang tidak direncanakan, koneksi kreatif, interaksi manusia yang dinamis yang sangat berkurang saat pandemi ini.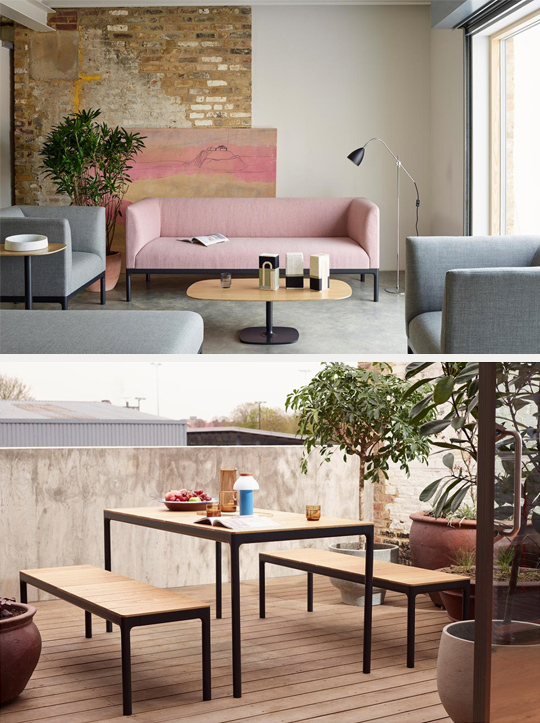 Koleksi Pearson Llyod Edge 2021 dilengkapi dengan dukungan teknologi yang memberdayakan fleksibilitas individu untuk berkerja dimana saja dan juga mengatur pertemuan yang menginspirasi.