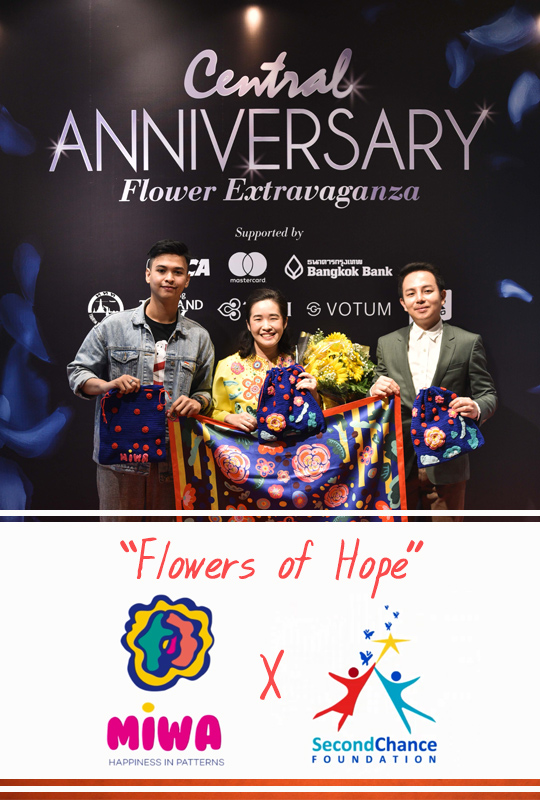 MIWA x Second Chance Foundation Hadirkan Koleksi Khusus dengan 35 Wanita Binaan Permasyarakatan Lapas Malang
Published by Sugar & Cream, Monday 01 October 2018
Available at Central Indonesia Department Store – @centralstoreid
Hari jadi Central Indonesia Department Store yang ke-4 pada 3 September lalu turut dimeriahkan oleh kehadiran koleksi khusus yang diciptakan oleh desainer Mira Hoeng melalui brand-nya, MIWA Pattern bekerja sama dengan Second Chance Foundation. Hal istimewa dari koleksi adalah misi sosial di baliknya, yakni pemberdayaan manusia, khususnya penghuni lapas wanita Malang.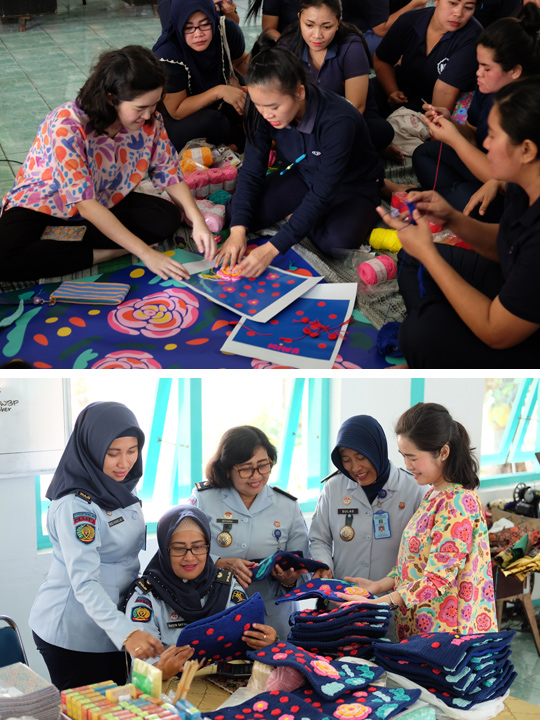 Tahun ini, MIWA Pattern meluncurkan satu buah textile art bertema "Flowers of Hope" ("Bunga Harapan") berupa rajutan sebesar 1,5 meter x 1,3 meter dan 40 buah koleksi pouch yang terbuat dari rajutan dengan warna dan detail khas MIWA Pattern, hasil karya 35 warga binaan permasyarakatan yang secara eksklusif tersedia hanya untuk Central Flower Anniversary Extravaganza.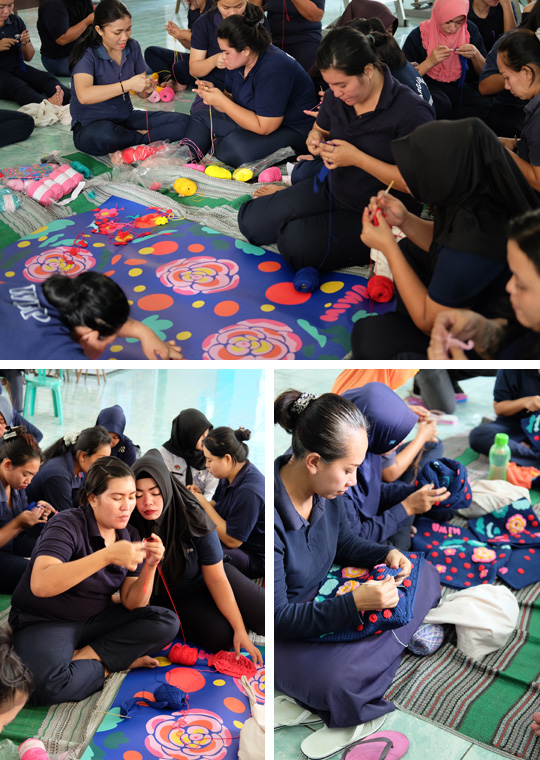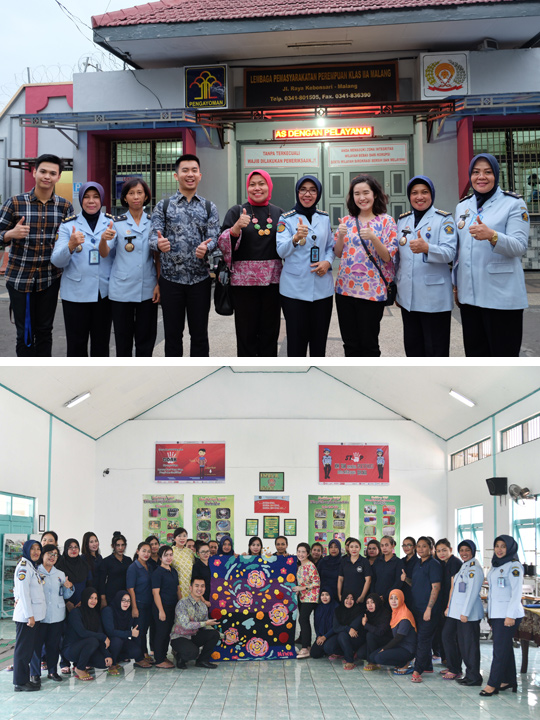 Tujuan pameran ini sendiri adalah untuk mengubah pandangan negatif dari masyarakat umum terhadap para wanita ini. Dengan pembinaan dari Mira Hoeng dari segi desain, mereka mampu memperlihatkan bahwa mereka pun anak bangsa Indonesia yang berprestasi. Seperti kata Evy Amir Syamsudin, founder Second Chance Foundation, "Kami fokus kepada pemberdayaan warga binaan di seluruh Indonesia, agar mereka dapat menjadi manusia produktif dan dapat diterima kembali di masyarakat begitu mereka selesai menjalani masa tahanan," Mira pun menambahkan, "Kami ingin menghapus stigma masyarakat yang negatif mengenai warga binaan permasyarakatan. Di Lapas Malang sendiri, sebenarnya banyak yang sudah bisa merajut, namun mungkin konsep-konsep dasar seperti mendesain belum bisa. Maka, saya sebagai desainer tekstil mencoba memberikan beberapa arahan untuk membantu mereka."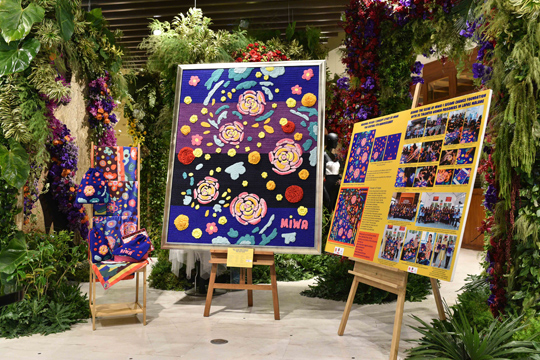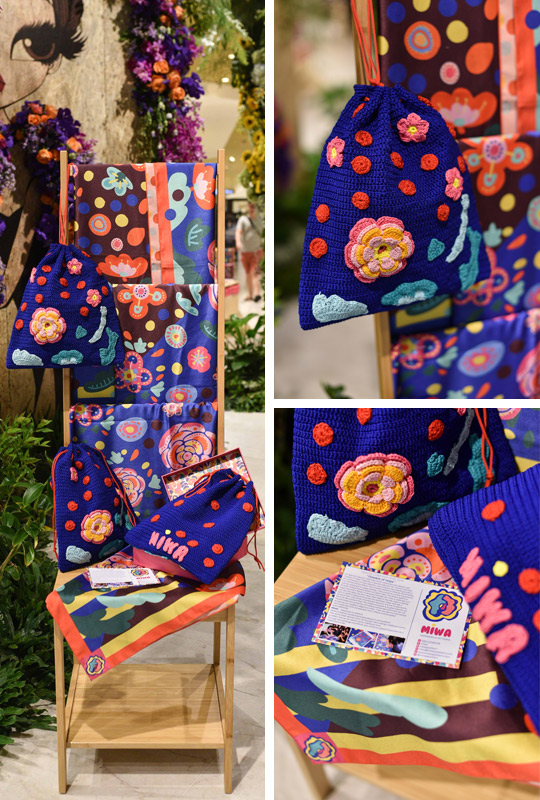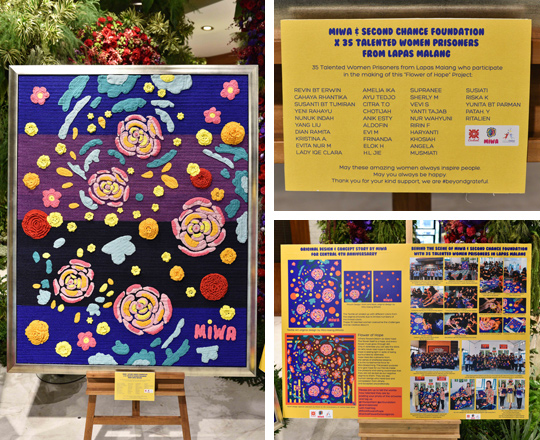 Pameran "Flowers of Hope" ini sendiri telah dipamerkan pada 3–9 September 2018 lalu di Lobby Ayodya Central Department Store Grand Indonesia.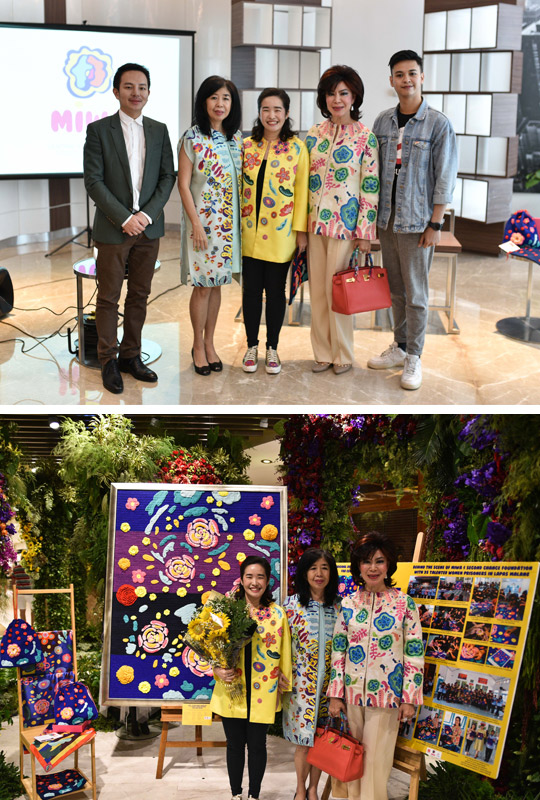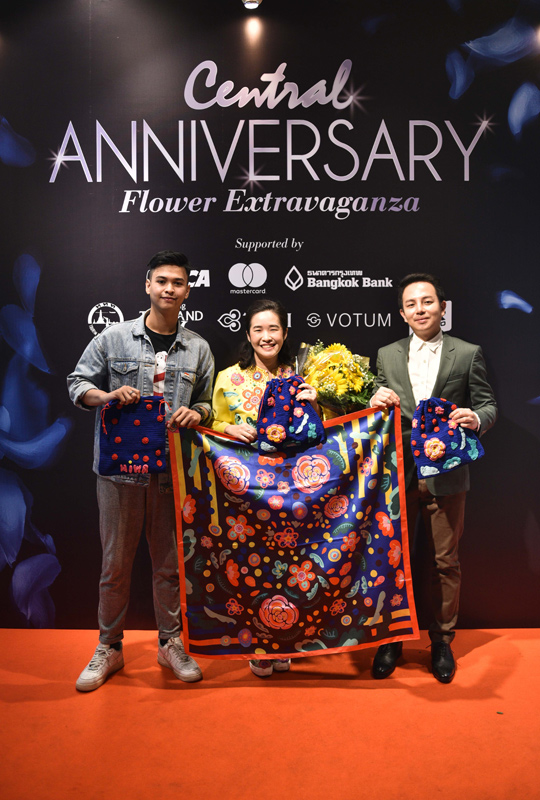 Brian Satria (Second Chance Foundation),Mira Hoeng, Kong Surapongpracha (Central Indonesia Department Store)