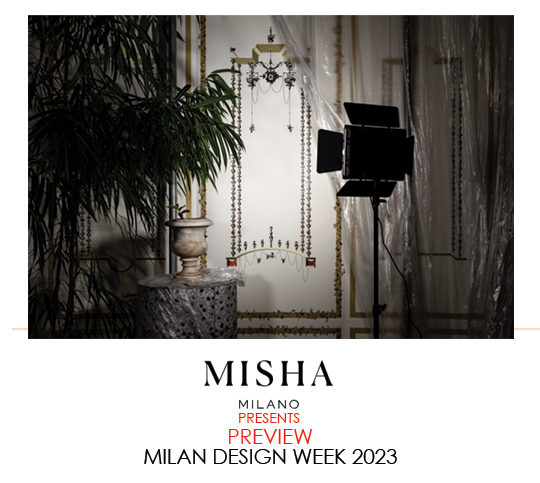 presented by
MISHA PRESENTS PREVIEW MILAN DESIGN WEEK 2023
Published by Sugar & Cream, Monday 13 March 2023
Images courtesy of Misha
Nuova Pompei by Vito Nesta
Sebuah perjalanan antara masa lalu dan masa kini, melewati budaya dekat dan jauh, mewakili kembali ke akar jenama: Misha mempersembahkan Nuova Pompeii Collection dirancang secara eksklusif oleh Vito Nesta untuk Salone del Mobile. Milano 2023.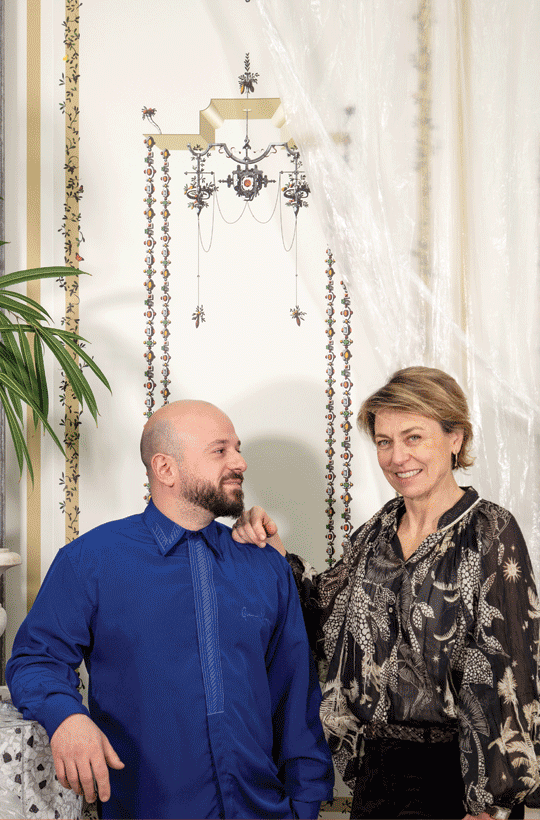 Misha kembali ke Italia dengan koleksi baru yang memunculkan sketsa kehidupan di Pompeii, setelah melakukan perjalanan metaforis di seluruh dunia chinoiserie dan sentuhan oriental serta berjalan di sepanjang Jalur Sutra. Beragam pola Vito Nesta  memberi 'kota kuno' ini – yang tergantung pada waktu dalam imajinasi kita –  sebuah dimensi yang dinamis dan kontemporer.
Empat wallpaper yang unik dengan motif garland, pohon buah-buahan yang mekar, mosaik, dan marmer menciptakan kembali keajaiban tempat mistis yang 'samar-samar' dan abadi. Dengan detail dilukis dengan tangan meningkatkan desain, mengelevasi keahlian luar biasa dari Misha.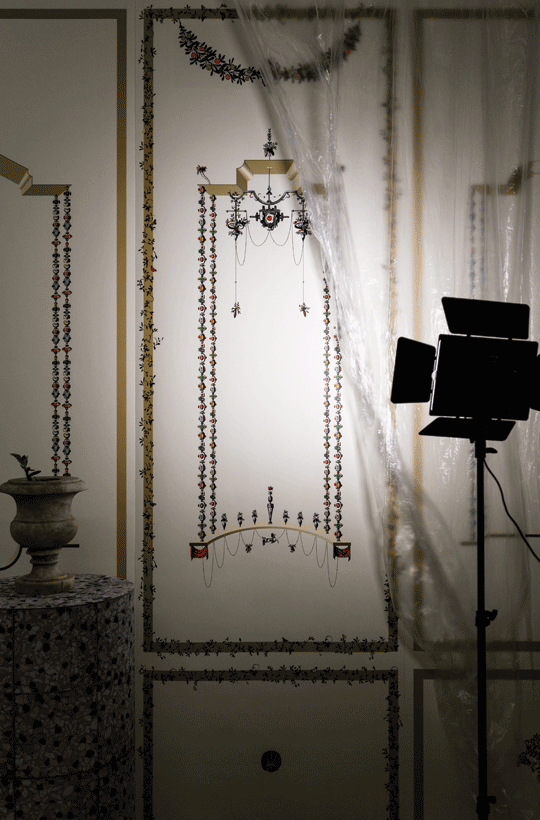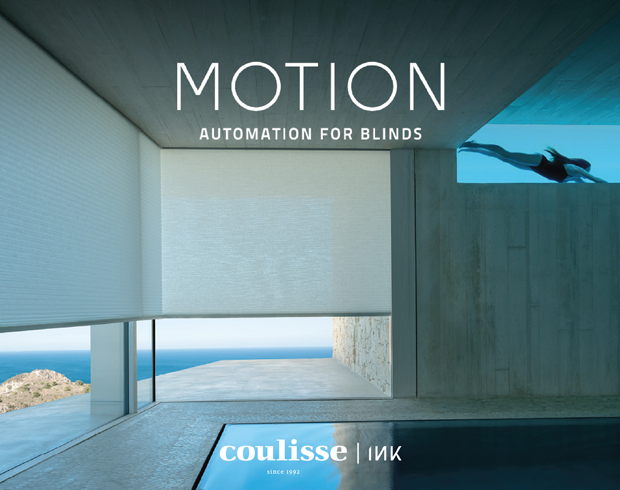 Presented by Coulisse | INK
Misha menghadirkan pola Architetture Grottesche, sebuah reinterpretasi dekorasi dinding Pompeii kuno, sebagai pratinjau koleksinya. Wallpaper memiliki tampilan boiserie berdetail terinspirasi oleh "grotesques", sejenis dekorasi bercat yang berasal dari periode Augustan Roma dan ditemukan kembali serta dipopulerkan pada akhir abad ke-15.
Vito Nesta telah menata ulang keanehan klasik dalam visi seperti mimpi yang ada di suatu tempat antara realitas dan imajinasi. Hiasan dalam hal ini adalah gambar perhiasan abad ke-19, yang diukir dengan sangat detail, dengan permata yang memberikan aksen warna-warni berlatar belakang monokromatik. Desain arsitekturnya seringan bulu dan hampir halus, dengan balok warna yang menyimpan kilasan berharga dari miniatur burung berwarna cerah.

"Misha's DNA and experimentation have a lot in common with my world. We both have a stylistic focus on decoration, and we're drawn to the refined, exotic look of Chinoiserie, the figurative evocativeness of Japanese art and the sense of adventure of the Grand Tour. We also like decoration that's not just decoration, but a means to tell a story. By sheer luck, we were both dreaming about a hypothetical project based on Pompei, as we're charmed by the history and beauty of a civilisation that laid the foundations of our aesthetic culture."  – Vito Nesta –
Nuova Pompeii akan ditampilkan dalam pameran khusus – kreativitas Vito Nesta – di kediaman pribadi di Via Canova, n 7, dekat dengan Milan Triennale dan Arco della Pace. Misha memulai debutnya di Fuorisalone dengan pementasan teatrikal spektakuler yang membawa pengunjung dalam perjalanan untuk menemukan konsep koleksi baru dan keahlian artisanal di balik produksinya.