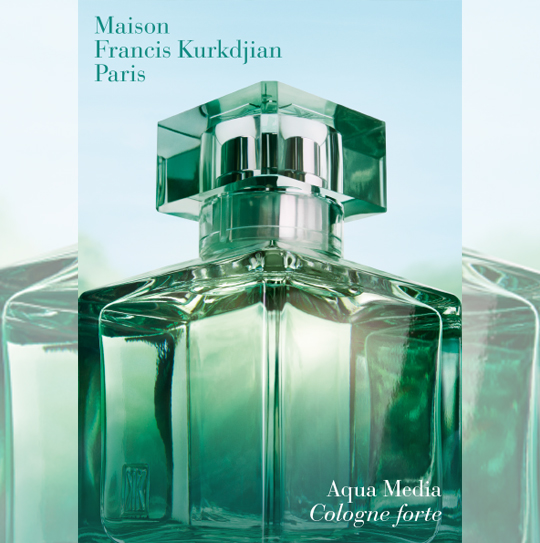 presented by

MFK PARIS – AQUA MEDIA COLOGNE FORTE
Published by Sugar & Cream, Tuesday 27 June 2023
Images courtesy of MFK Paris
The Effervescence of Nature
Nature makes up pure bliss. Seperti yang diungkapkan oleh perfumiest ternama Francis Kurkdjian bahwa kebahagiaan terletak pada hal-hal sederhana yang disediakan alam, seperti merasakan sinar matahari di wajah, merenungkan warna langit yang selalu berubah, atau belaian angin sepoi-sepoi di kulit.
Setelah sukses dengan ketiga kreasi dari lini eau de Cologne – Aqua Universalis, Aqua Vitae, dan Aqua Celestia – membawa kita ke tempat-tempat yang diterangi matahari penuh warna dan kesegaran, sang perfumiest dengan label MFK (Maison Francis Kurkdjian) meluncurkan kreasi keempat terbaru yaitu : Aqua Media Cologne forte yang merupakan titik tengah antara cahaya dan kesegaran.
Peluncuran Aqua Media Cologne forte di Jakarta oleh Living at The Papilion berlangsung meriah dihadiri oleh para media pada tanggal 10 June 2023.

Seperti wewangian Aqua lainnya, untuk koleksi terbaru ini Francis Kurkdjian memberikan aksen warna khusus yaitu hijau cerah yang merupakan warna tengah dari spektrum pelangi; fenomenal alam yang spektakuler tercipta dari refraksi dan defraksi cahaya dalam tetesan air.
Aqua Media Cologne forte terbaru berwarna hijau segar ini membuka jendela ke lanskap yang tak terbatas, segar, dan indah, di mana angin di rerumputan liar tampak berdialog dengan riak-riak air putih yang tenang. Perwujudan dari keseimbangan dan harmoni mengalir dengan nada segar yang tajam, berkilau, dan hampir menggiurkan yang penuh dengan kehidupan. Aksen adas manis yang sangat disukai Francis Kurkdjian menjadi pusat perhatian, bersinar di taman nada jeruk ini.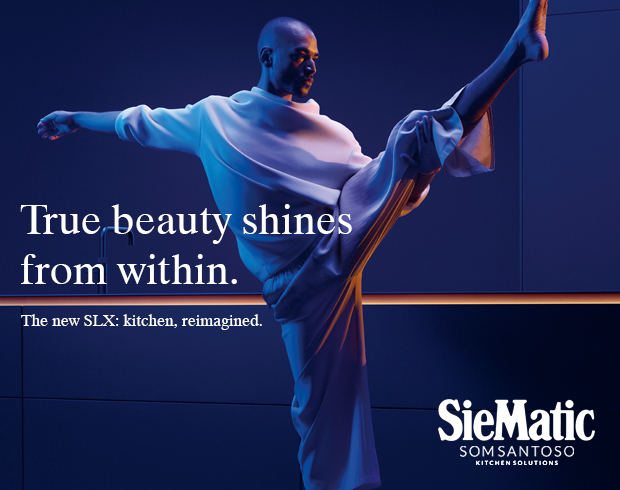 Presented by Som Santoso
Nada teratas adalah bergamot cerah yang terbentang perlahan dari Italia – benang merah yang ada di seluruh koleksi Aqua Cologne forte. Ini dikombinasikan dengan hedione note kristal yang terkenal dengan cahaya bunga yang lapang, dalam harmoni yang sempurna untuk menambah nafas dan volume pada adas manis. Aromatik hijau yang kuat ditimbulkan oleh woody musks yang menggaris bawahi sensualitas wewangian.
Yang menarik juga adalah aksen baru hijau cerah dan segar dari Aqua Media Cologne forte ini menjadi bagian yang belum pernah ada sebelumnya di lemari wewangian Maison, dan peran aksen adas manis dibawa ke permainan cahaya.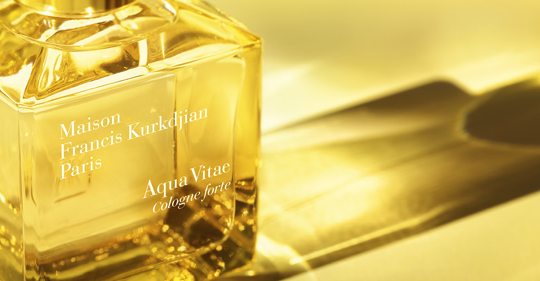 "Aqua Media Cologne forte smells like happiness and caring, vitality and energy, reassuring in its apparent simplicity. It puts me in a good mood, that's all. I have nothing else to add, everything is already there, written in the formula," Francis Kurkdjian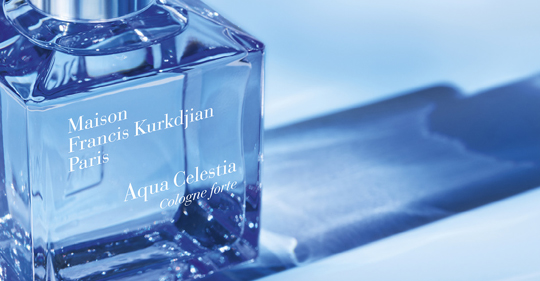 Aqua Media Cologne forte, kreasi cantik terbaru dari MFK (Maison Francis Kurkdjian) dengan aksen warna hijau terang yang menarik ini tersedia di Living at The Papilion (Kemang dan Pacific Place, Jakarta).