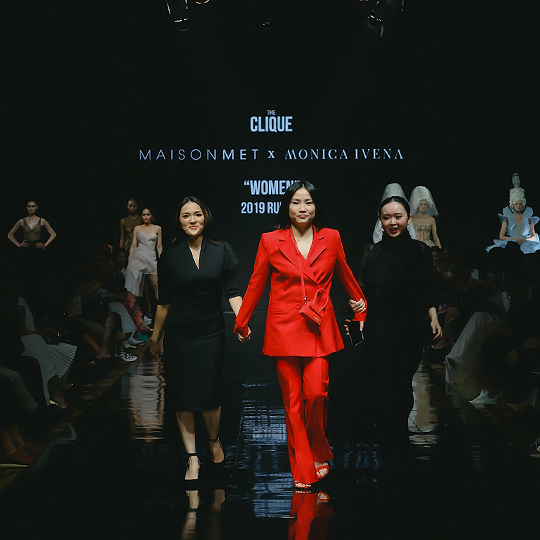 presented by

Mety Choa (Maison Met) X Monica Ivena : "Women" Fashion
Published by Sugar & Cream, Tuesday 24 December 2019
Text by Astrid L, images courtesy of Mety Choa & Monica Ivena
'Ignite' by Mety Choa and 'Le Marie' by Monica Ivena
Bertajuk "Women" dua desainer Indonesia, Mety Choa dan Monica Ivena yang dibawah brand management The Clique HK menyelenggarakan fashion show bertajuk "Women" yang mempersembahkan koleksi baru mereka yang terinspirasi dari legacy para perempuan. Sebuah peragaan terbilang bergengsi dari desainer terbaik Indonesia menutup tahun dengan lembaran-lembaran kreativitas busana yang membekas kuat dalam memori.
Fashion show "Women" diselenggarakan di Grand Hyatt Jakarta pada awal Desember lalu sebagai dedikasi bagi para perempuan dari berbagai latar belakang dan profesi, serta merupakan kolaborasi dengan brand management The Clique HK dan Permata Bank.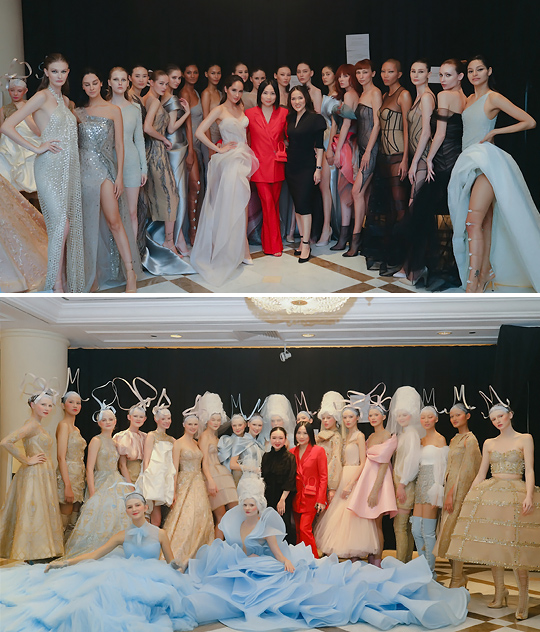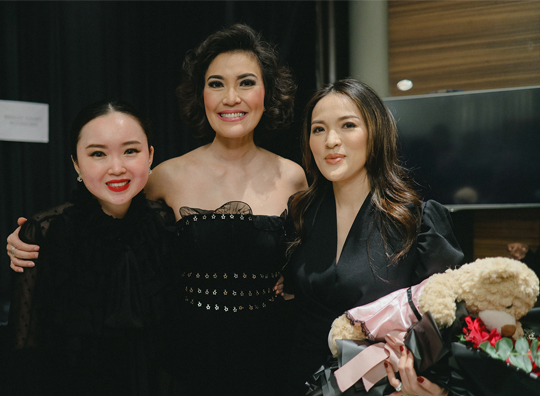 Dengan latar belakang layar video kobaran api dan bunga mawar, sejumlah model cantik dalam variasi balutan busana terbaru Maison Met menjadi pusat perhatian di awal peragaan koleksi ini. Sedangkan Monica Ivena menawarkan 20 busana fantasi anggun dari sosok Marie Antoinette.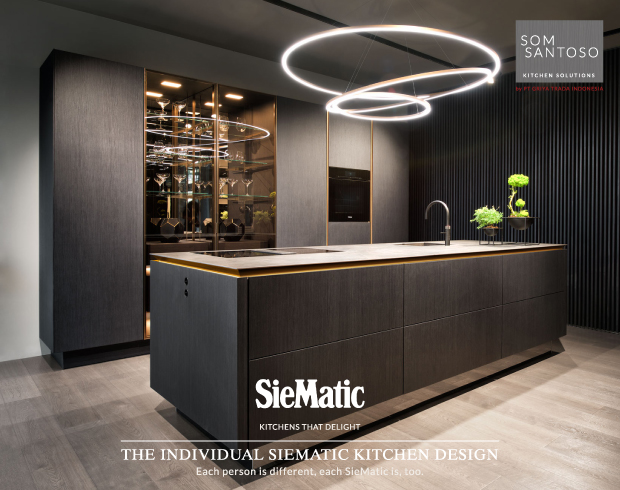 Presented by Som Santoso
Desainer Fashion Mety Choa memperkenalkan koleksi brandnya, Maison Met, yang berjudul "IGNITE", terdiri dari drapery dalam berbagai interpretasi. Rose hadir melalui gaun berstruktur dengan dominasi warna baby pink dan light green, serta aksen unik seperti tekstrur rose petal sebagai detail aplikasinya. Diamond merupakan implementasi desain dalam pulasan warna lebih gelap, seperti ice blue dan silver dengan paduan sentuhan biru. Sedangkan Fireworks hadir dalam nuansa warna bold berdetail glittered tulle dan pleats. Koleksi kali ini menonjolkan keseksian bagian atas tubuh para model yang diperlembut dengan siluet tulle. Kompleksitas detil rancanganpun untuk bagian belakang maupun bagian depan tak kalah memesona perhatian.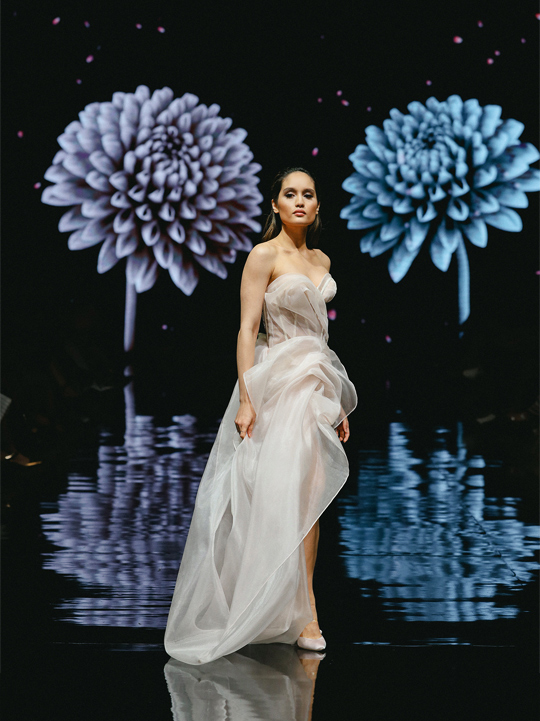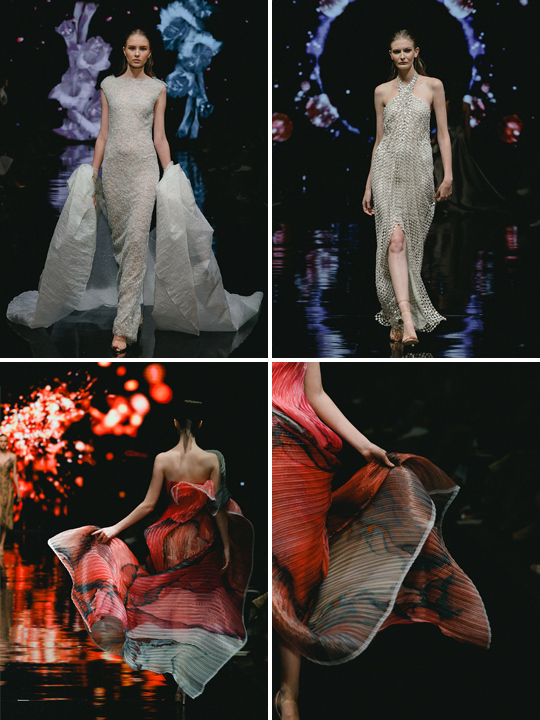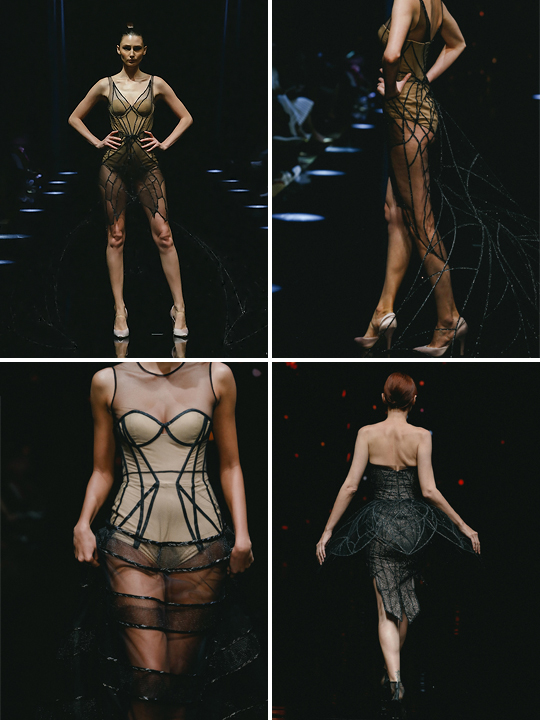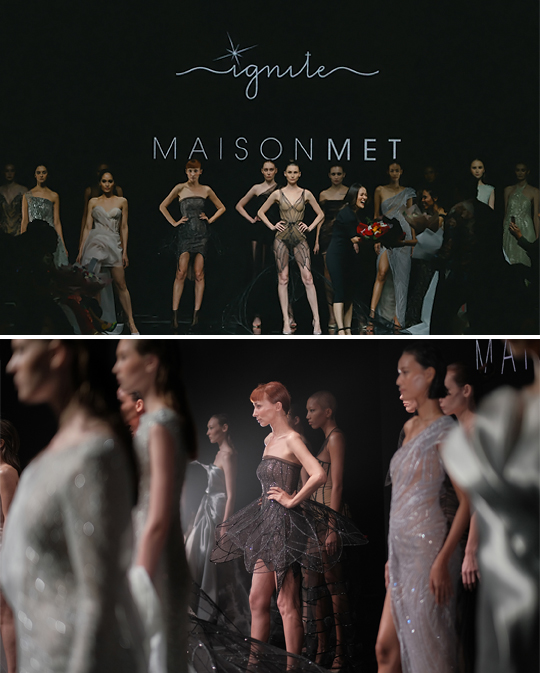 Dalam ajang yang sama, Monica Ivena meluncurkan koleksi bertema Le Marie, terinspirasi dari sosok Marie Antoinette. Esensi elegan sang ratu diterjemahkan Monica ke dalam 20 look desain yang didominasi oleh potongan korset, siluet ballgown, dan permainan komposisi volume. Detail yang tampil identik dengan kesan feminin, seperti pemilihan bahan tulle dan warna pastel. 'Paillette', volume dan tumpukan layer dikombinasi dengan variasi komposisi tidak dipungkuri menjadi highlight dari peragaaan busana malam itu.