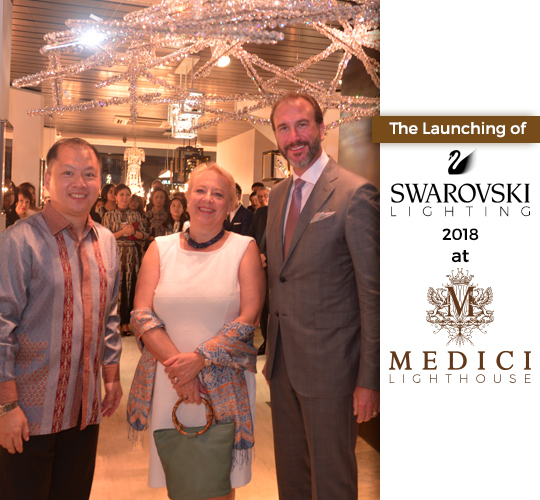 Medici Lighthouse – Swarovski Lighting 2018
Published by Sugar & Cream, Wednesday 25 July 2018
Text by S&C, images courtesy of Medici Lighthouse and S&C
Swarovski and Schonbek
Aristokrasi pedaran lampu kristal memang tidak pernah pudar. Apalagi dari dua nama ternama dunia yang melegenda seperti Swarovski dan Schonbek. Kini koleksi lampu kristal ternama tersebut tersedia secara resmi melalui Medici Lighthouse yang dipimpin oleh Ardi Joanda, Managing Director.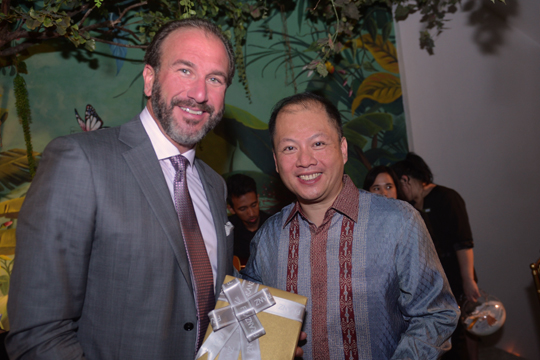 Daniel J Cohen & Ardi Joanda
Koleksi lampu kristal Swarovski dan Schonbek tersedia di Medici Lighthouse, Jakarta.
Tepatnya pada tanggal 12 Juli lalu, kecerian meliputi showroom baru Medici Lighthouse yang menempati kompleks Duta Merlin, Jakarta. Dipenuhi para tamu undangan yang terdiri dari para desainer Indonesia termasuk tamu khusus yaitu H.E Austrian Ambassador untuk Jakarta yaitu Mdme. Helene Steinhausl dan Daniel J Cohen, Member of Executive Board, Swarovski AG.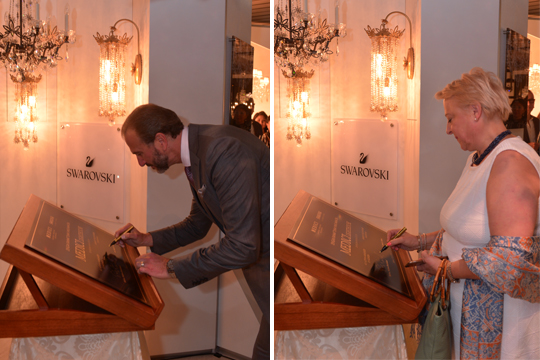 Daniel J Cohen & Mdme. Helene Steinhausl
Medici Lighthouse melansir untuk pertama kalinya koleksi lampu kristal Swarovski 2018 dalam acara bertajuk 'A Journey to Infinity'.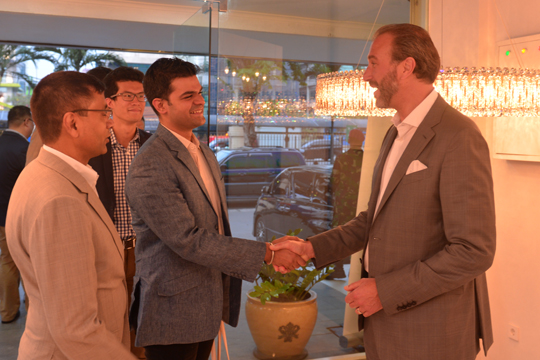 Daniel J Cohen
Pada malam itu terlihat pedaran cahaya bening dari sejumlah koleksi terbaru lampu kristal Swarovski. : Infinite Aura, Frya, Glissando, Madison dan Vega.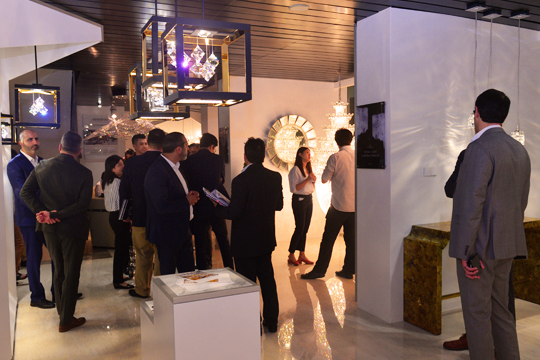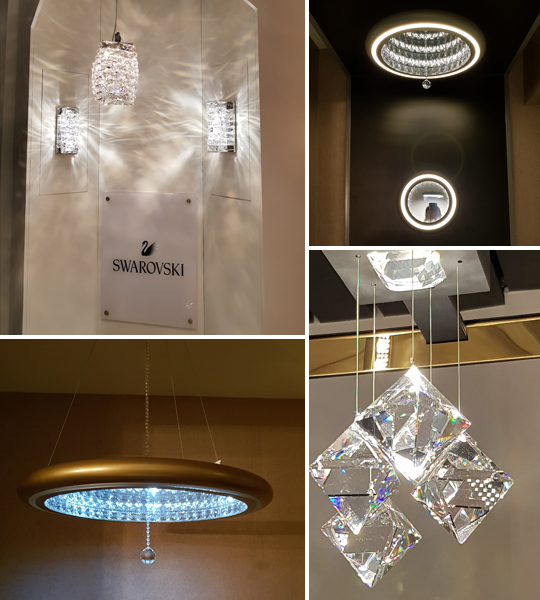 Salah satu yang mencuri perhatian adalah 'Infinite Aura'. Sebuah lampu kristal gantung : sebuah lingkaran berbentuk cincin dimana bagian sisi dalamnya dilapisi oleh presisi potongan kristal dengan LED Swarovski. Pedaran cahaya dan refleksi terlihat tanpa batas, hasil efek ilusi optik yang cantik. Tidak hanya soal pedaran, perihal teknologi tidak terlewatkan. Khusus untuk 'Infinite Aura'. tersematkan teknologi pengontrolan yang mudah dan luwes melalui gawai  dengan aplikasi 'Apps' tersedia.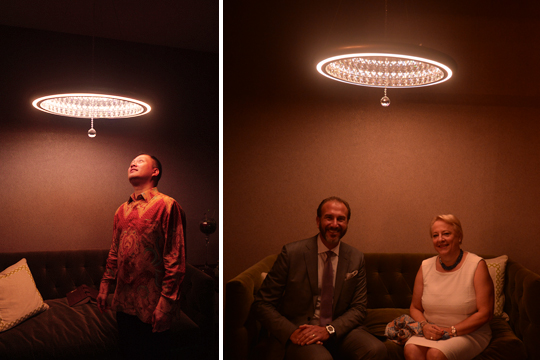 Ardi Joanda, Daniel J Cohen & Mdme. Helene Steinhausl
Bagi yang menyukai eleganitas bentuk kristal dan opsi ukuran, flesibilitas komposisi dan bingkainya, koleksi Frya bisa menjadi pilihan.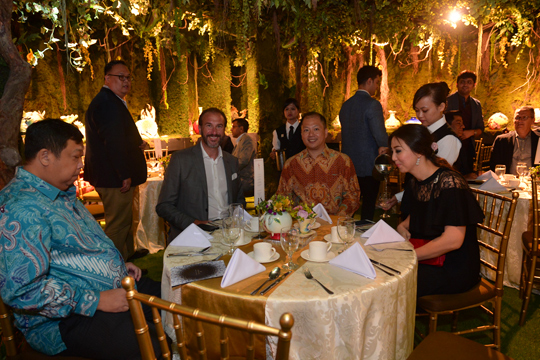 Daniel J Cohen & Ardi Joanda
Seperti yang diungkapkan oleh Ardi Joanda, bahwa para undangan adalah tamu kehormatan yang pertama kali menyaksikan koleksi 2018 terlebih dahulu.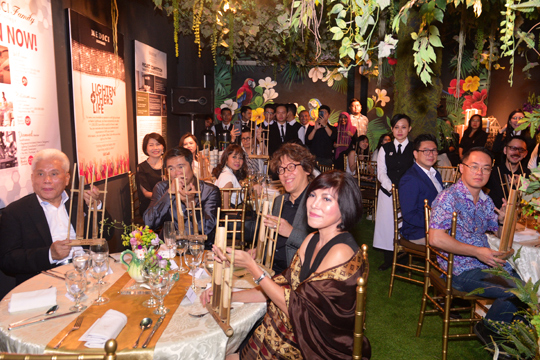 Suanana Jamuan Makan