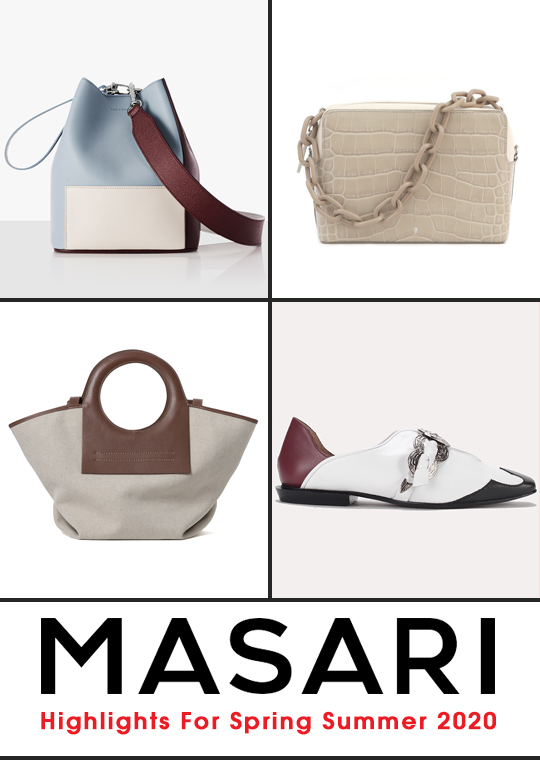 presented by

MASARI Highlights For Spring/Summer 2020
Published by Sugar & Cream, Tuesday 24 March 2020
Text by Dinda Bestari, Image courtesy of Masari
Brand Highlights of Masari
S&C can't wait for something exciting this season! Yes, there is a line up for the hottest handbag and shoes brands that are in the Masari collection! Untuk edisi Spring/Summer 2020 kali ini, Masari mempersembahkan tiga jenama ternama untuk handbag yang cantik, mulai dari gu_de, Hereu, dan Find Kapoor. Serta, koleksi sepatu terbaru Toga Pulla dan Yuul Yie  dan sneakers, Veja dan Golden Goose.
gu_de yang berbasis di Korea Selatan yang dilafalkan ke dalam bahasa Inggris ''good'', jenama ini menjadikan sumber inspirasi terbesarnya adalah gaya ala 1970-an. gu_de dirancang khusus, dengan pilihan menawan dalam lini produk untuk setiap musim, tanpa melupakan filosofi timeless beauty yang tercermin oleh siluet feminin dan keunikan dari koleksinya. Pada Spring/Summer 2020, jenama ini meluncurkan tiga seri tas Demilune, Gbox, dan Play dengan warna-warna netral cerahnya.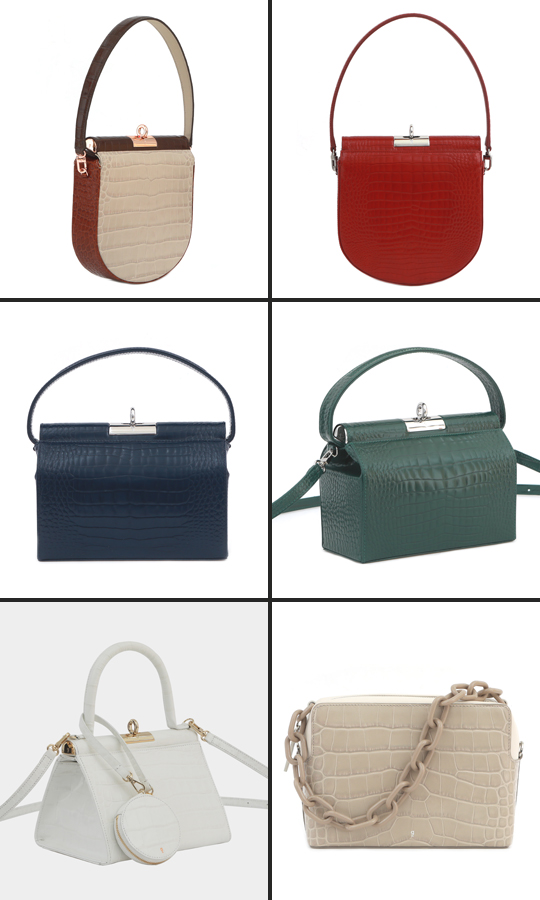 Demilune Beige | Demilune Cherry | Milky Navy | Milky Green | Play White | Gbox Beige
Selanjutnya, HEREU. Daerah Mediteranian telah lama menjadi inspirasi dari kedua founder-nya, Jose Luis Bartolome dan Albert Escribano. Keduanya merancang desain yang membangkitkan rasa nostalgia dari Mediterania Spanyol. Koleksi HEREU mencerminkan gaya masa depan yang lebih baik di mana inovasi – tradisi, lokal – tradisional berkolaborasi melalui desain fungsional, serta mengekspresikan timeless tradition.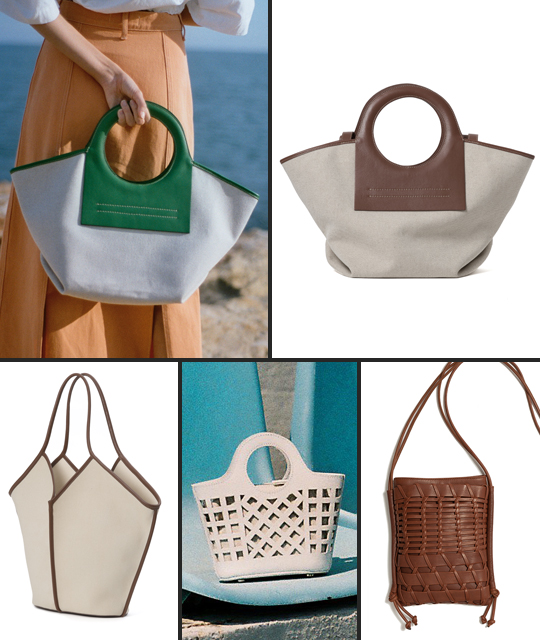 Cala Small in Beige – Green | Cala Small in Beige – Chestnut | Calella in Tan – Chestnut | Colmado Mini in White | Trena in Chestnut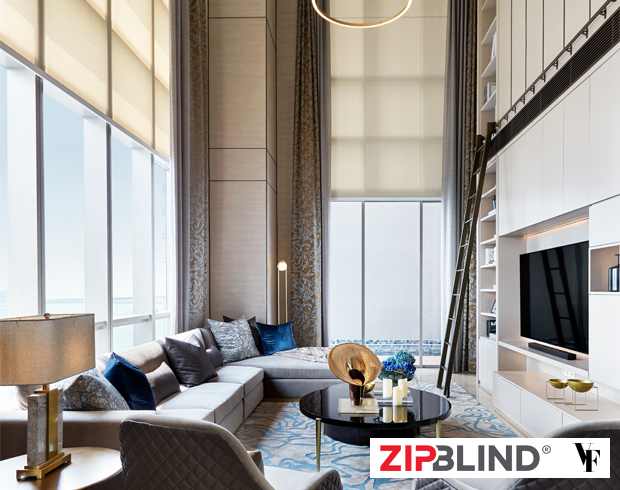 Presented by Zipbind & Vivianne Faye
Dan yang terakhir Find Kapoor. Jenama ini menghadirkan koleksi tas yang digunakan untuk keseharian namun memiliki durabilitas tinggi, tanpa pernah keluar dari tren. Jenama ini menjadi jembatan antara mode, gaya hidup, dan kecantikan. Untuk musim ini, Find Kapoor membawa nuansa artistik dengan keseimbangan warna serta siluet yang sempurna. Mereka tetap setia pada identitas desain minimalis, dengan menambahkan sentuhan warna menarik serta fun pada koleksinya.


Mini Pingo Bag Croco White | Pingo Bag New Khaki | Pingo Bag Blue Combi | Collection Line 04 Check Brown | Collection Line 01 – Mustard | Three Bag – Pink
Pada Spring/Summer 2020 ini, Masari juga berkolaborasi dengan beberapa jenama ternama, seperti Toga Pulla dan Yuul Yie serta koleksi sneakers, Veja dan Golden Goose. Toga Pulla memiliki produk desain berkarakter dan cukup mencolok,  dengan elemen vintage seperti gesper logam, dan logam timbul. Bentuk sleek dan modern seperti squared toe, yang banyak digunakan pada produk sepatu ini, demi menciptakan tampilan yang kasual namun penuh gaya, dan sentuhan berani untuk melengkapi segala jenis pakaian yang Anda kenakan.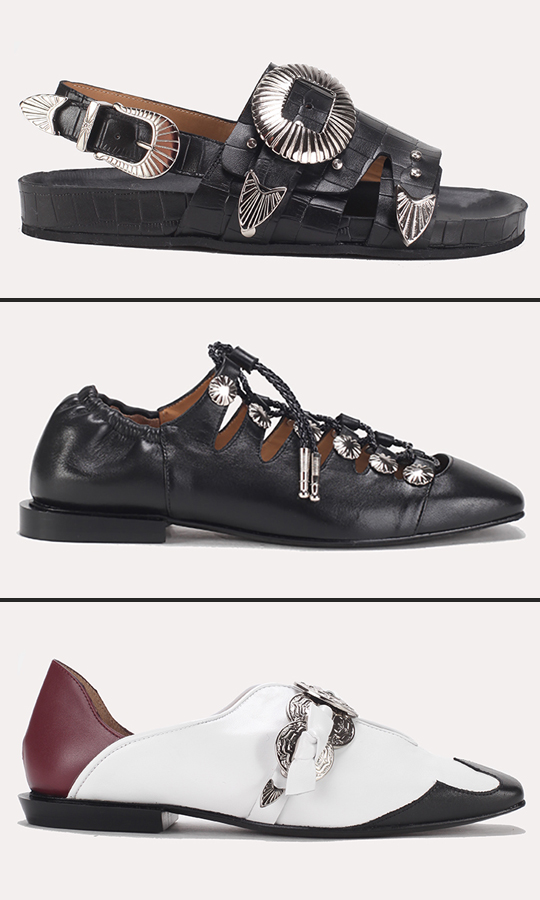 Black Croc Embossed Leather | Black Leather | White Mix Leather