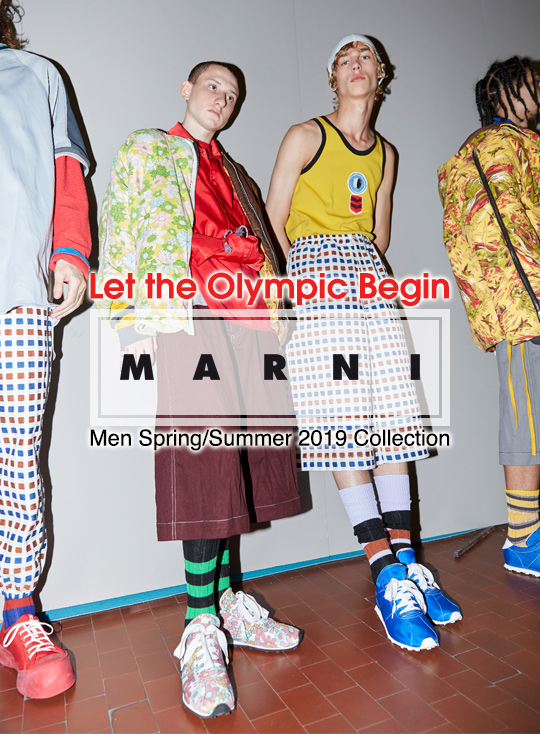 Marni Men Spring/Summer 2019 Collection: Let the Olympic Begin!
Published by Sugar & Cream, Thursday 28 February 2019
Text by Astrid L, images courtesy of Marni/Karla Otto
Let's Play A Game
Musim panas identik dengan keceriaan dan aktivitas seru. Marni menerjemahkan hal tersebut lewat koleksi yang sporty, terinspirasi dari kemeriahan Olimpiade.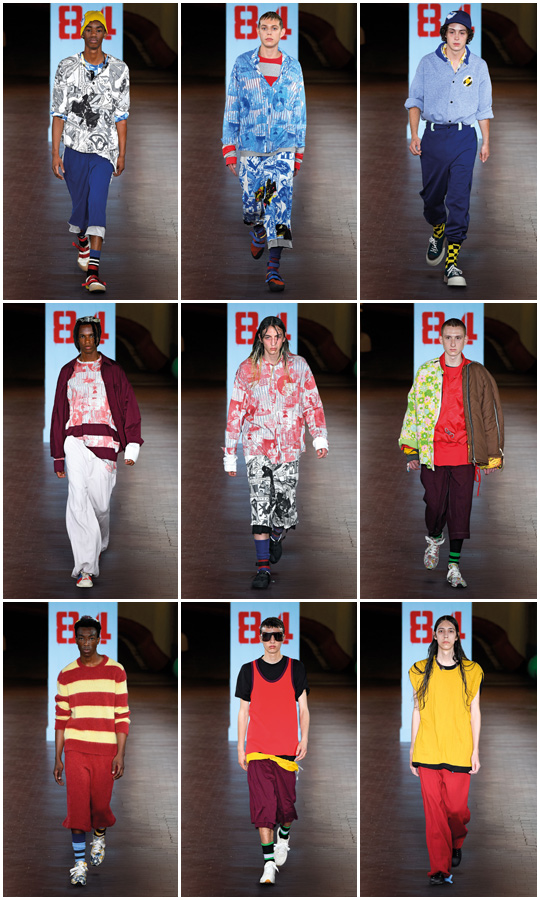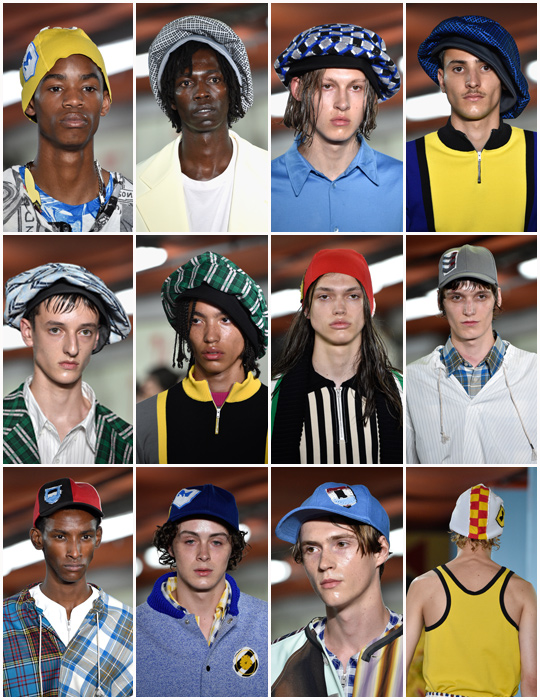 Marni Men SS19 details
Hanya desainer Francesco Risso yang bisa menghadirkan keseruan unik di Milan Men's Fashion Week, lewat koleksi musim panas Marni. Namun di balik rangkaian pakaian dan aksesori yang serba quirky, terdapat konsep yang serius dan amat relevan, termasuk persepsi terhadap body image.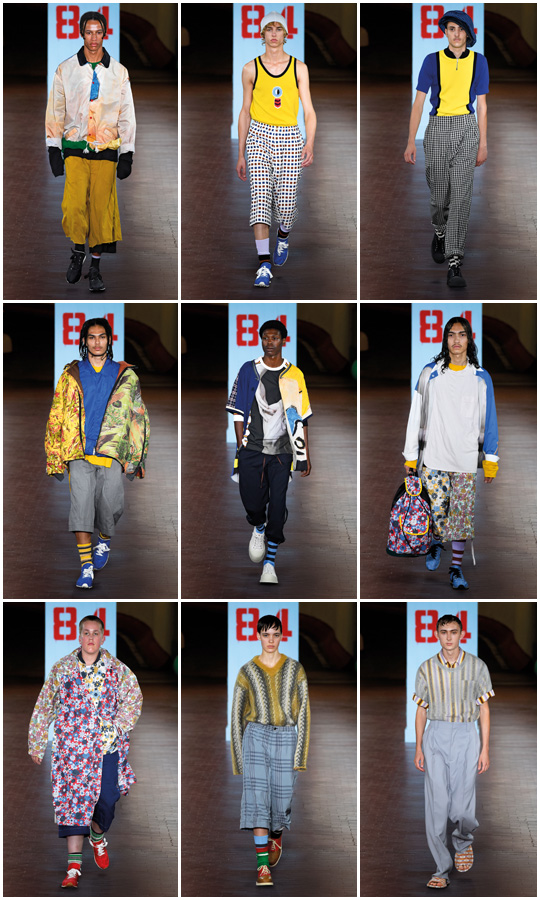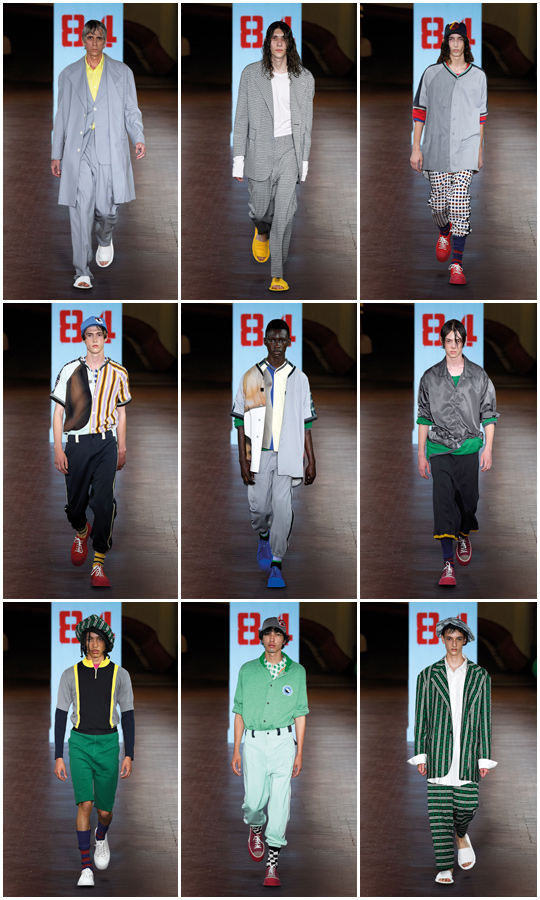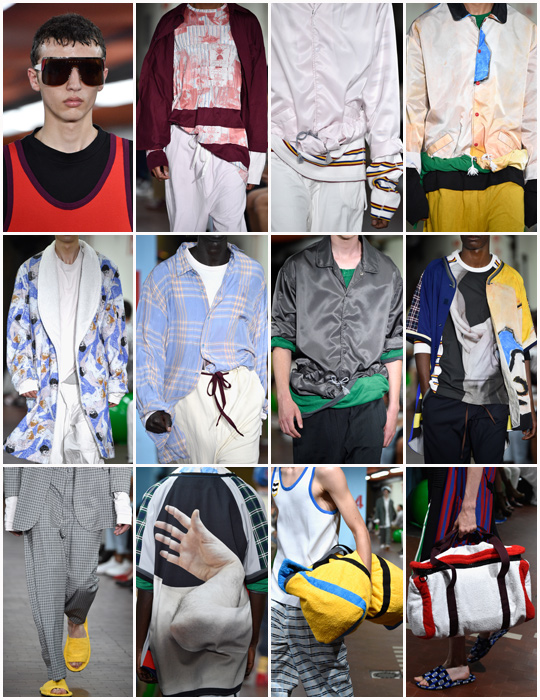 Marni Men SS19 details
Show digelar di lapangan parkir Torre Velasca, bangunan bergaya brutalist di tengah kota Milan yang didirikan di akhir tahun 50-an, di mana para penonton duduk di bola gym berukuran besar. Risso terinspirasi menghadirkan pertunjukan Olimpiade yang unik, dengan para atlet "tidak sempurna" – ada yang bertubuh tinggi, pendek, gemuk, kurus- mewakili berbagai cabang olahraga, dari mulai yang modern hingga yang sudah terlupakan.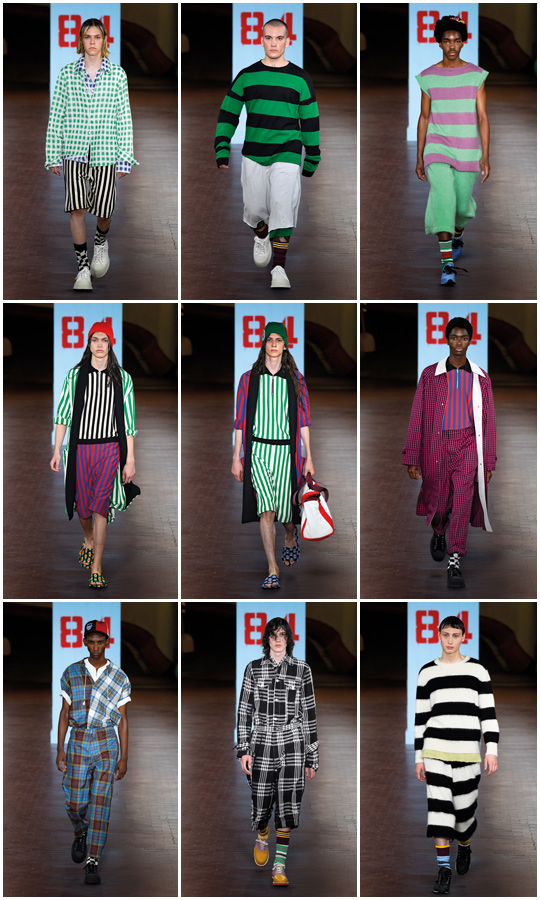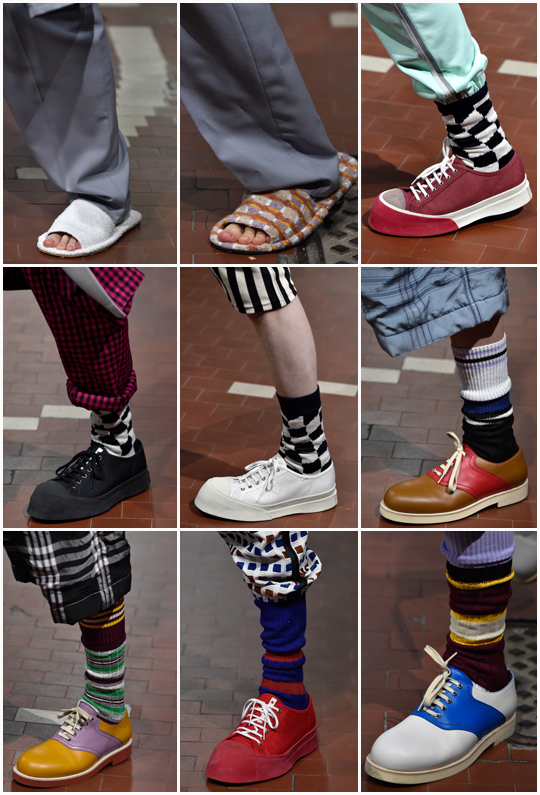 Marni Men SS19 details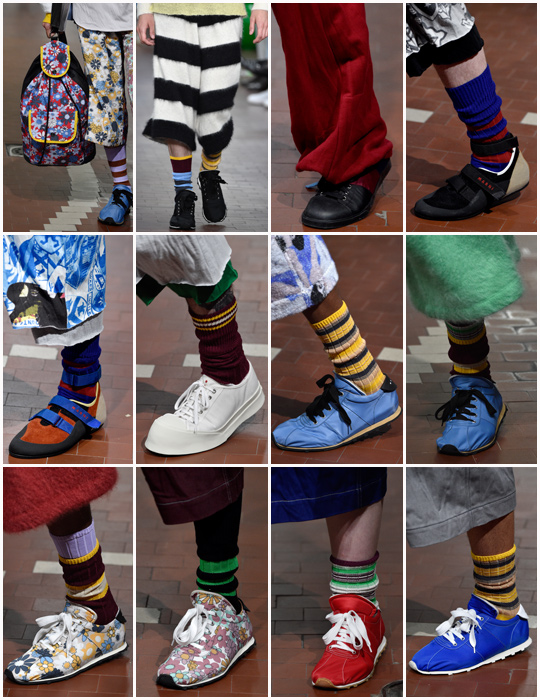 Marni Men SS19 details
Hasilnya adalah show yang seru dan mengesankan, dengan rangkaian pakaian termasuk high waist skater shorts dari bahan mohair seperti piyama anak, yang dipasangkan dengan windbreakers nilon berukuran super besar dalam motif abstrak karya Florian Hetz. Ada juga jubah mandi dengan nuansa feminin dalam motif lembut yang terinspirasi dari seniman Betsy Podlach – seolah datang dari loker gym anak sekolah.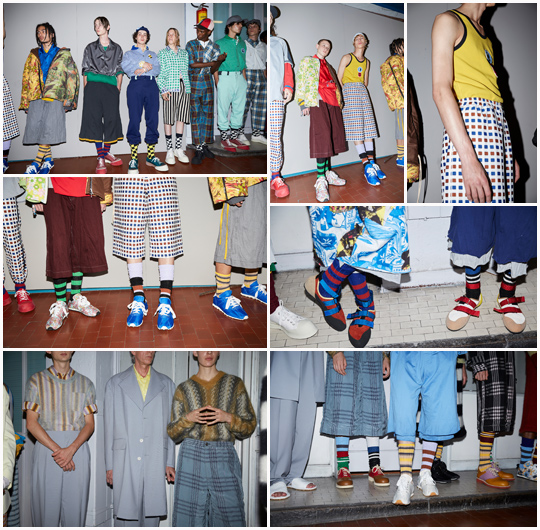 Marni Men SS19 backstage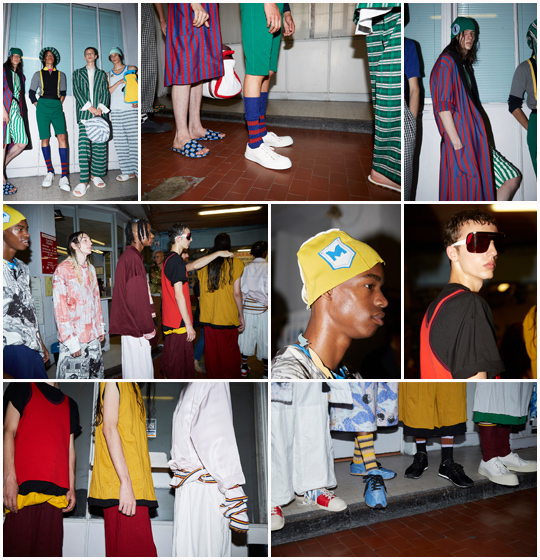 Marni Men SS19 backstage
Celana pendek baggy, T-shirt bergaris, tank top, celana panjang fluid dengan berbagai motif unik, blazer dan suits dalam ukuran besar dan bentuk yang tidak proporsional. Semuanya membawa aura eklektik yang charming dan menyenangkan.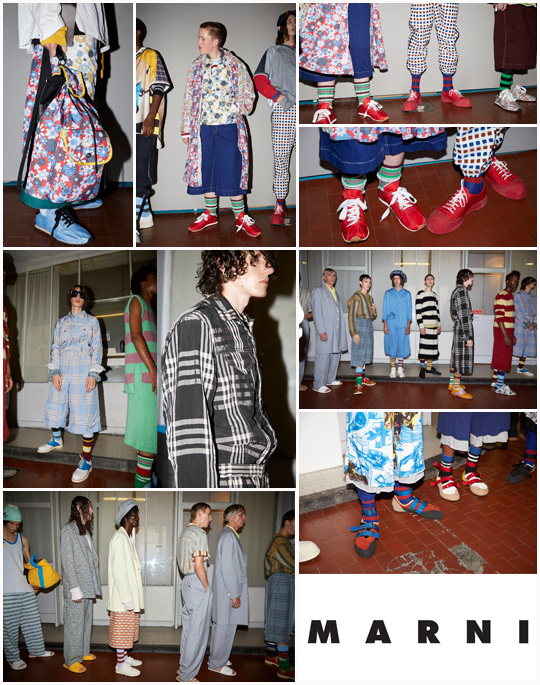 Marni Men SS19 backstage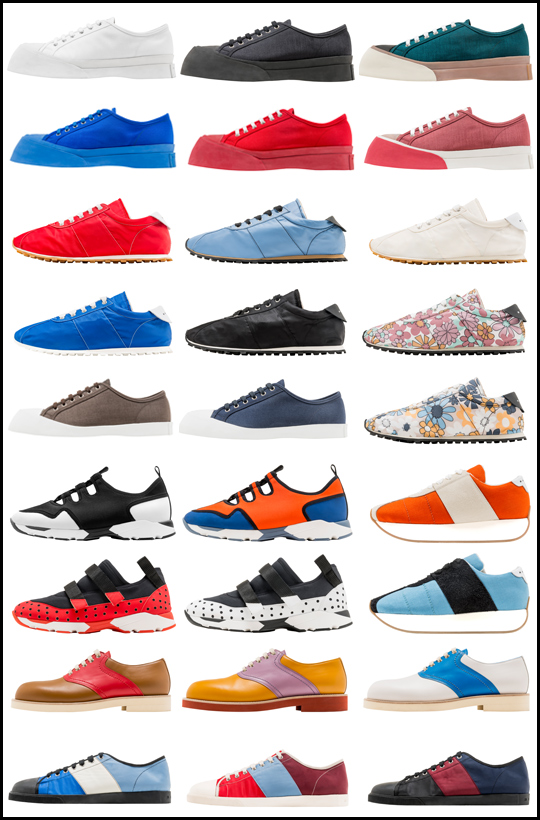 Marni Men SS19 accessories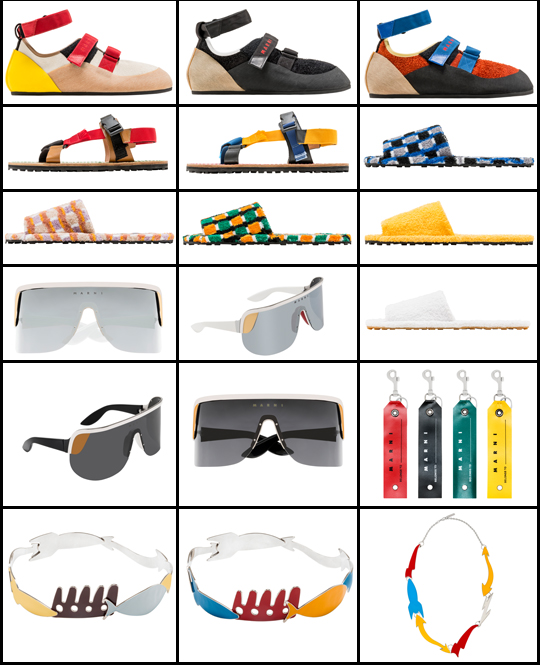 Marni Men SS19 accessories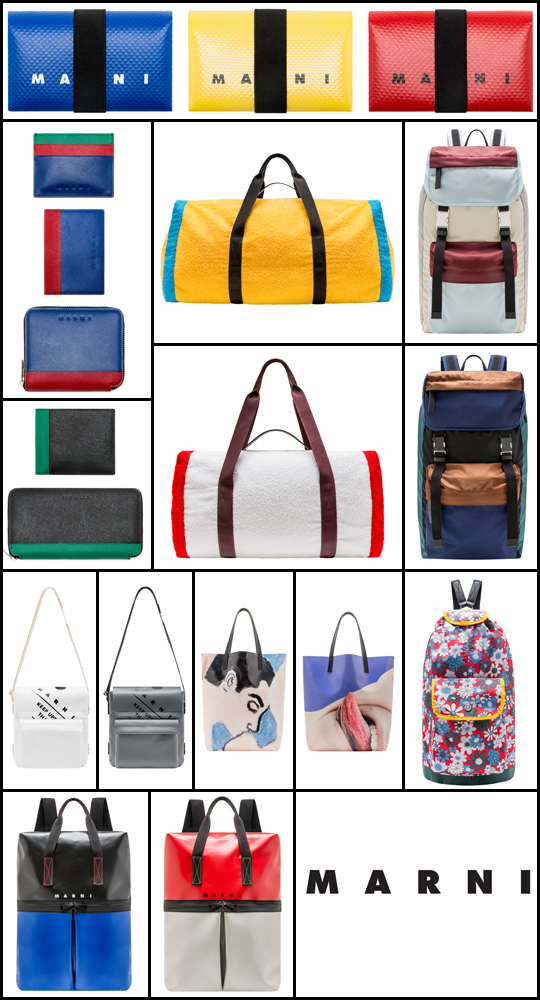 Marni Men SS19 accessories