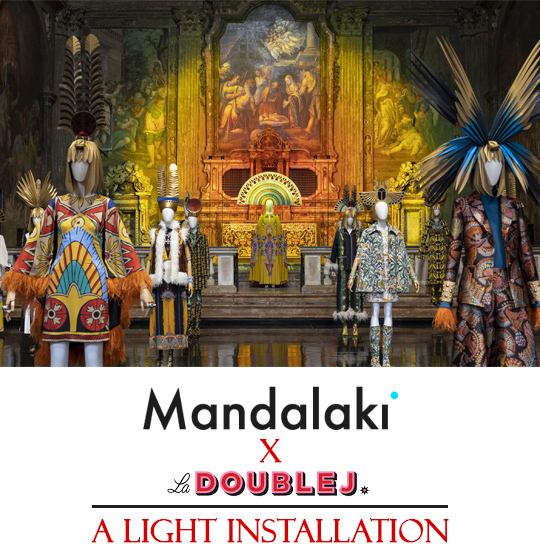 presented by

MANDALAKI STUDIO X LA DOUBLEJ – A LIGHT INSTALLATION
Published by Sugar & Cream, Thursday 16 March 2023
Text and images of Gabriella de Biase & Mandalaki Studio
A Light Installation To Showcase The FW 2023/2024 Collection La DoubleJ
The Milan-based independent studio carries on a dialogue with entirely new realities and comes straight to Milan Fashion Week. With a site-specific installation, Mandalaki Studio illuminates MFW23 on the occasion of the La DoubleJ Fall/Winter 2023-2024 fashion show and thus marks its collaboration with J.J. Martin's Milan-based brand.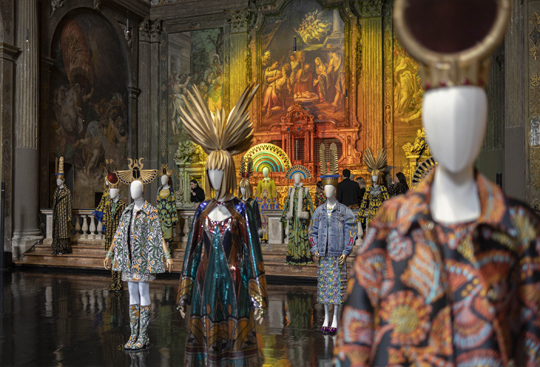 This light with great evocative power is able to adapt to ever-changing scenarios, and here, in the Baroque setting of the deconsecrated Church of San Paolo Converso, it lends an aura of holiness to the entire scenography. And here the warm and comforting light embraces the mannequins, protagonists together with Halo of this impressive installation, with their inspired and elegant clothes and headgears reminiscent of gods far away in time and space.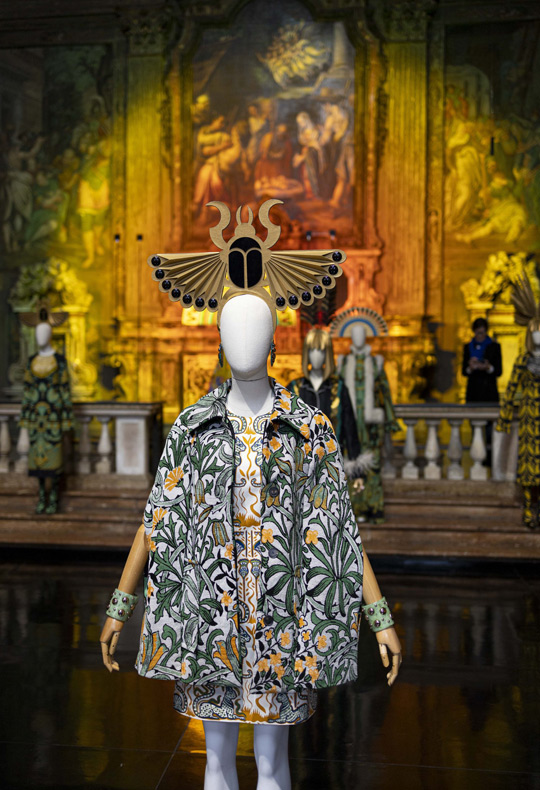 Presented by Interni Cipta Selaras
The "Luce Sacra" art installation allows visitors to dive themselves in a surreal dimension in which they can admire and contemplate the architectural beauty of the era in contrast with the innovative new visions of La DoubleJ collection, and enjoy an immersive, unique sensory and spiritual experience.