presented by
MALKA INDONESIA  – LET'S GO OUTSIDE: LUAR
Published by Sugar & Cream, Monday 31 October 2022
Images courtesy of MALKA INDONESIA
Extraordinary, Fun, Energetic, and Unexpected
Pandemi membuat kita semua lebih apresiasi terhadap alam dan suasana outdoor. Perhatian kita pada suasana suasana alam dan mendekatkan diri dengan ruang terbuka kian menjadi keharusan dalam suasana hunian. Perubahan ini membawa MALKA INDONESIA mengekspasikan bisnisnya fokus pada furnitur untuk outdoor.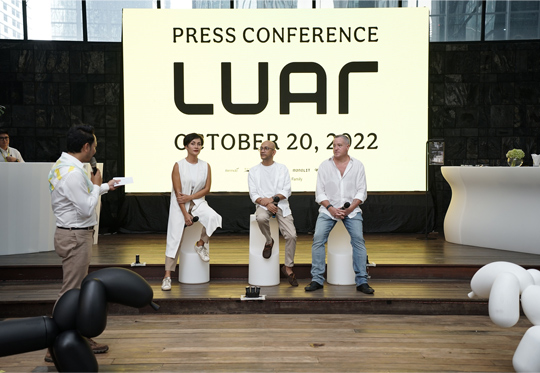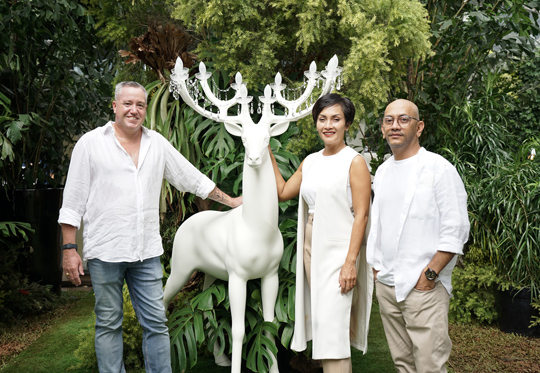 MALKA INDONESIA memperkenalkan LUAR pada jumpa pers yang diadakan pada 20 Oktober 2022 di The Hampton Garden, The Langham Hotel Jakarta. Suasana The Hampton Garden dipercantik oleh Amalya Hasibuan, Interior Landscaper ternama Jakarta menjadi sebuah taman yang rindang dengan pohon dan tanaman hijau lainnya. Dalam taman rindang ini bertebaran furnitur outdoor dari jenama ternama seperti fermob (Perancis), TUUCR (parasol dari Amerika), plus+ Outdoor, queebo (Italia), Monolit dan djabla. Deretan nama jenama terbaru hadir melengkapi kebutuhan furnitur dan aksesori outdoor baik untuk residential maupun commercial. Sebagian hadir dengan kesadaran berkelanjutan. Jenama fermob misalnya hampir semua furnitur dibuat dengan aluminum yang berbasis berkelanjutan. Sedangkan plus+ sebagian besar terbuat dari PE yang bisa didaur ulang. Kehadiran 6 jenama dengan ragam desain yang kontemporer dan modern tersebut tidak saja melengkapi kenyamanan kita semua dalam menikmati suasana ruang terbuka tapi juga menawarkan petualangan fantasi yang berbeda melalui bentuk-bentuk desainnya yang unik-unik. Ada bangku yang terlihat berbentuk anjing mirip anjing Daschshund dan karya Jeff Koons.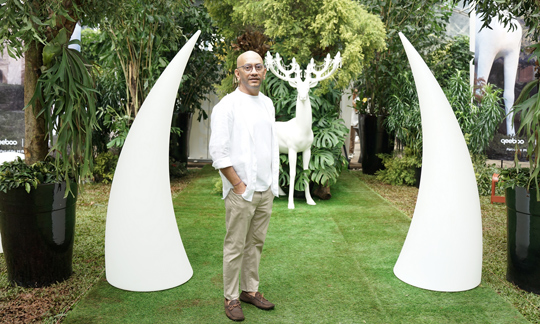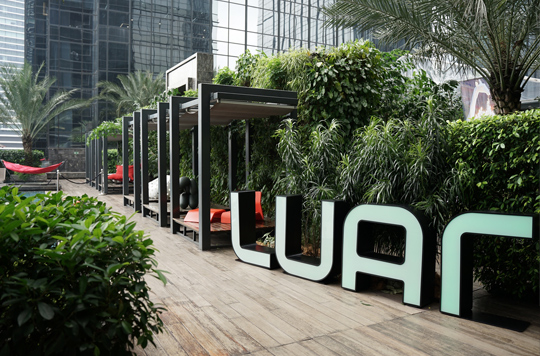 Dengan seruan "Let's Go Outside", LUAR mengajak kita untuk bersenang – senang untuk mengeksplorasi area outdoor.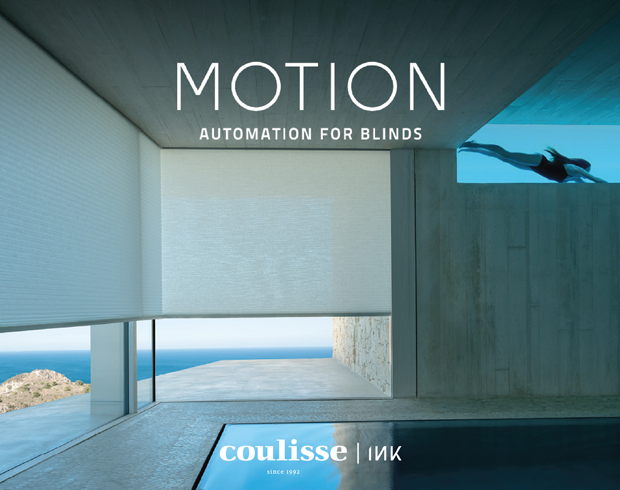 Presented by Coulisse | INK
"LUAR salah satu lini bisnis yang baru di bawah naungan MALKA INDONESIA. Kami ingin menghadirkan sesuatu yang beda, yang mungkin belum pernah ada di Indonesia berkonsep outdoor, dan akan kami sajikan dan perkenalkan. Konsep utama LUAR adalah salah satu jenama outdoor yang extraordinary, fun, dan energetic. Showroom kami berlokasi di Indonesia Design District Pantai Indah Kapuk dan display product secara lengkap akan ada showroom baru kami, dan rencananya akan dibuka Maret 2023", papar Zaky Makarim, Sales Director.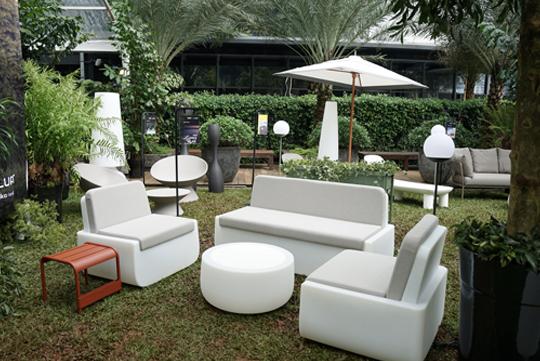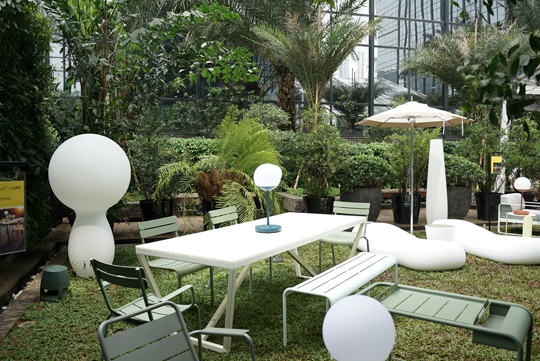 "LUAR hadir sebagai furnitur eksterior untuk menjawab kebutuhan masyarakat yang beragam akan perangkat furnitur yang extraordinary, fun, energetic, serta unexpected", tambah DJ Mear, Director of Marketing and Product Development.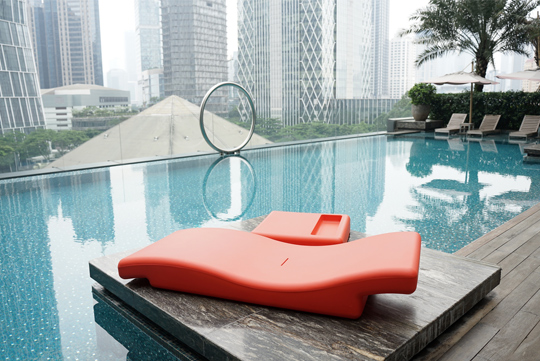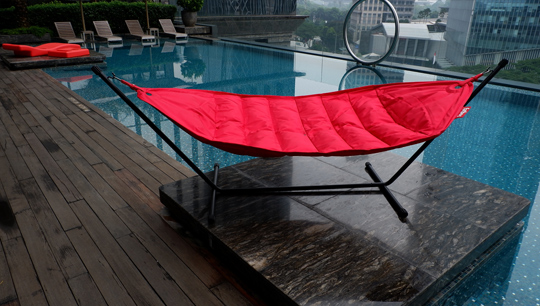 Ini terbukti dengan beberapa koleksi yang unik karena diciptakan oleh perangkat khusus di dalamnya, sehingga dapat menyala dan tampak menjadi lebih cantik terutama pada malam hari.  Dengan menggunakan material berbahan polyurethane dan aluminum yang memiliki endurance tinggi terhadap cuaca,  desain pilihan LUAR berkualitas dan teratas demi menyeterakan selera pasar yang demand-nya tinggi serta kritis.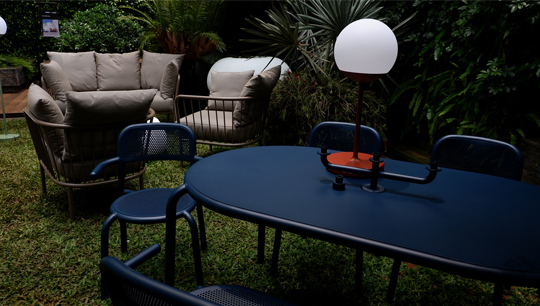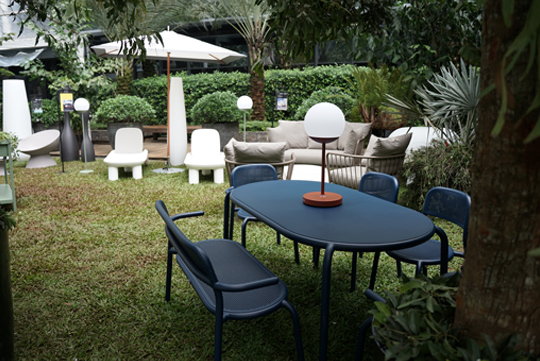 "Saya ikut bergembira atas kehadiran LUAR, karena koleksinya berkualitas prima yang berdesain variatif dan sejalan dengan tren furnitur eksterior masa ini. Sehingga memudahkan saya untuk memenuhi tuntutan selera pasar yang beragam", ujar Amalya Hasibuan, Landscape Designer sekaligus founder Eshcol Gardening & Landscape yang berkolaborasi untuk mempresentasikan LUAR.  (DB)