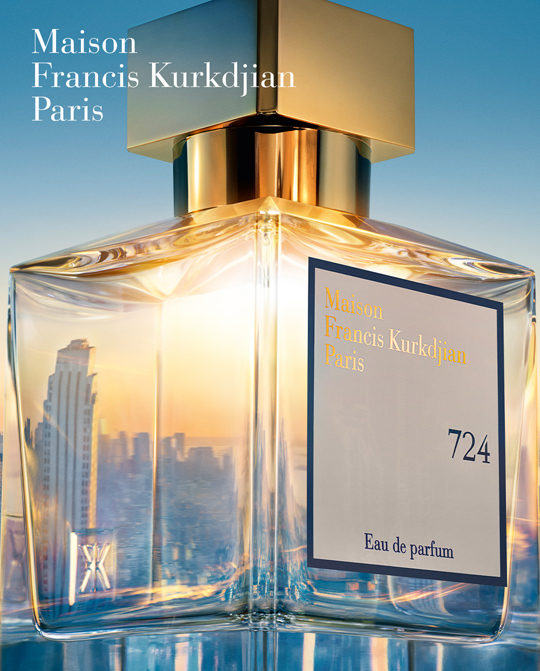 presented by
MAISON FRANCIS KURKDJIAN (MFK) PARIS: 724
Published by Sugar & Cream, Friday 25 November 2022
Images courtesy of MFK
724: Feel The City Rhythm
"There is something about big cities that sweeps over you, electrifies you, elevates you. I translated that communicative energy, that life pulsating in unison, into a musky, floral, urban fragrance that I named 724, for 24 hours of scented living, seven days a week." – Francis Kurkdjian.
Melalang buana ke berbagai belahan benua dan tinggal di beberapa kota metropolis bukanlah hal yang asing bagi Francis Kurkdjian, salah satu perfumiest disegani dunia. Bagi dirinya setiap kota meninggalkan esensi cerita yang harum dan unik untuk diekspresikan. Kali ini kota besar New York yang pernah menjadi rumah yang jauh dari rumahnya di Paris menjadi sumber inspirasi untuk menawarkan cerita harum kepada dunia melalui parfum terbaru yaitu 724.
Eau de parfum MFK 724 tersedia resmi di Living at The Papilion (Kemang dan Pacific Place Mall)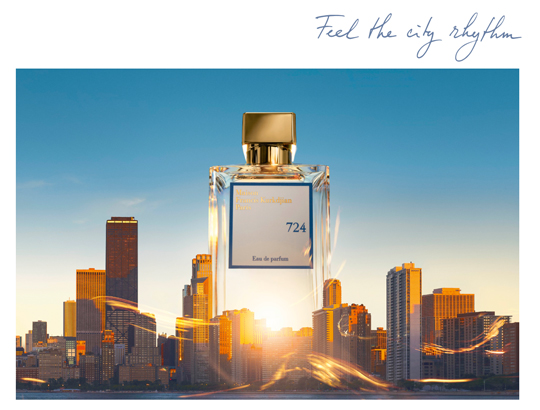 724 menawarkan tema penciuman yang benar-benar abstrak yang terdiri dari nuansa putih bercahaya dan bersemangat dengan teksturnya tumpang tindih dalam ritme yang energik dan mengalir. Mengilustrasikan energi terpancar dari denyut-denyut aktivitas siang malam diantara gugusan lanskap arsitektural gedung-gedung.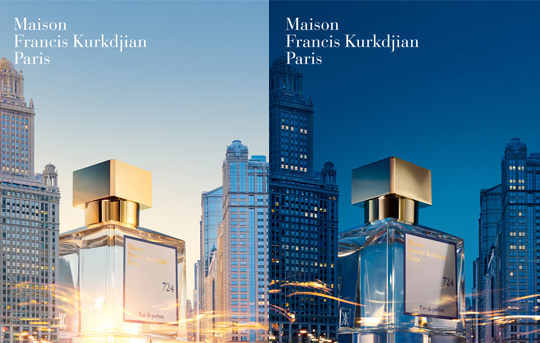 Di nada teratas 724, keselarasan perkotaan yang segar dan tidak terdefinisi dirasakan. Ini adalah sensasi kesegaran yang bersih dan berenergi seperti yang terpancar dari binatu New York pada siang hari, terbentuk dari bergamot dari Italia dan vertikalitas aldehida dengan sisi effervescent yang canggih, sedikit metalik. Di jantung arsitektur vertikal ini terletak aura lapang yang disampaikan oleh karangan bunga berstruktur melati mutlak dari Mesir, kacang manis dan jeruk tiruan. Pada nada dasar, alam semesta putih ini menyerah pada sensasi yang menyelimuti dan nyaman berkat kesepakatan musk putih cendana.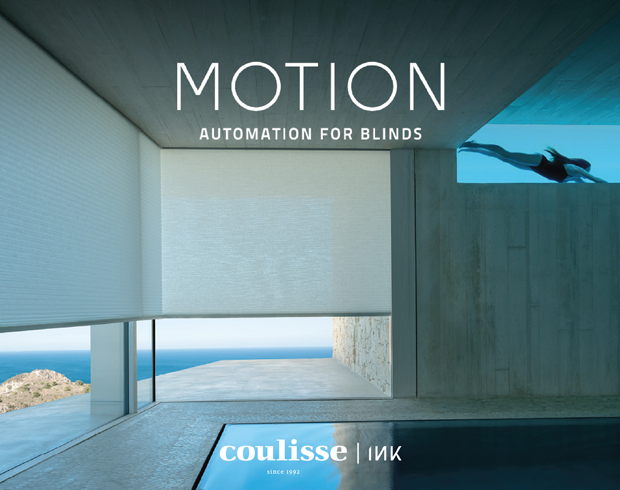 Presented by Coulisse | INK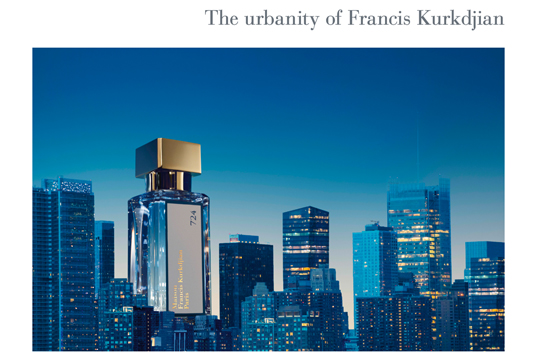 Cairan bening eau de parfum 724 yang bercahaya dengan sensasi wangian cukup abstrak ini siap mengundang Anda untuk hidup dalam harmoni dengan kota. Sebuah wangian urban terbaru persembahan Maison Francis Kurkdjian.
"724 is a soothing eau de parfum with a vibrant yet enveloping urban spirit. It brings a sensation of comfort and protection, like that of cleanliness, that I crave when I'm wandering around in the city." – Francis Kurkdjian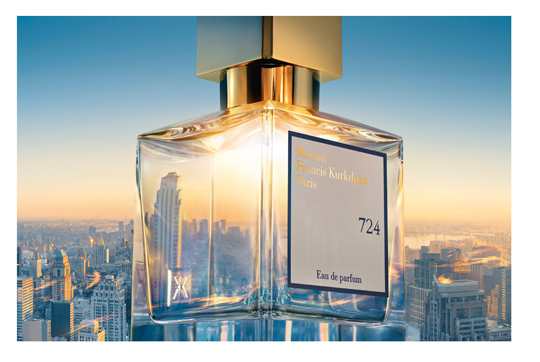 Olfactory family: Musky floral
Ingredients.        : aldehydes, bergamot from Italy, abstract white floral accord,
jasmine absolute from Egypt, sandalwood-white musk accord
Recommended retail price:
200ml (6.7 fl.oz) bottle
70 ml bottle (2.3 fl.oz) – (emblematic bottle) 35 ml bottle (1.1 fl.oz)
11 ml refill (0.37 fl.oz)
@maisonfranciskurkdjian #maisonfranciskurkdjian #franciskurkdjian #724 #feelthecityrhythm