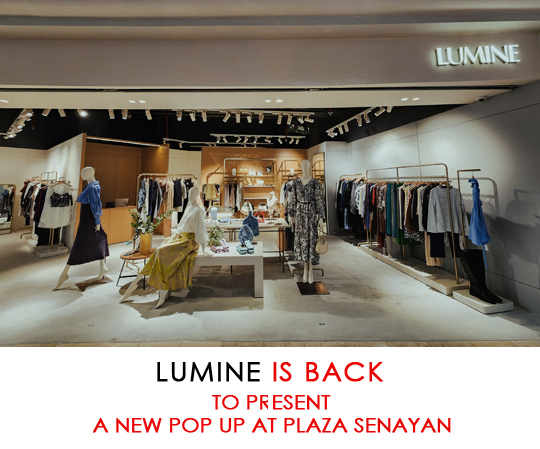 presented by

LUMINE IS BACK TO PRESENT A NEW POP UP AT PLAZA SENAYAN
Published by Sugar & Cream, Monday 20 November 2023
Images courtesy of LUMINE
Celebrates The Beauty of Japanese and Indonesian Fashion Perspectives

Menyusul kesuksesan pop-up shopnya di ASHTA District 8, kini  LUMINE menjelajah Plaza Senayan dengan pop-up store terbarunya di lantai dua. Open store tanpa batas di bagian luar dan memiliki kepribadian yang berbeda dari pop-up di ASHTA District 8, dengan tampilan menarik perhatian terlihat dari tatanan serta pencahayaan yang rapi dan stylish. Dari segi koleksi, LUMINE Plaza Senayan menawarkan koleksi hasil kurasu yang telah dielevasi.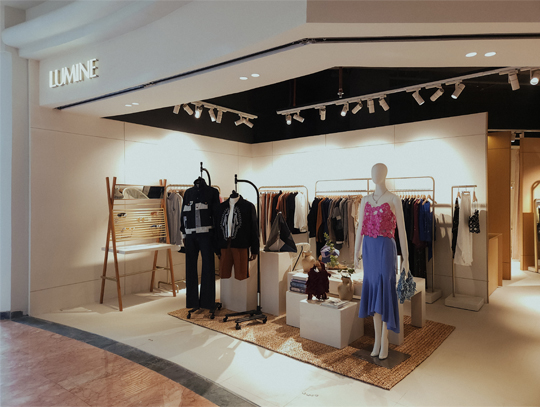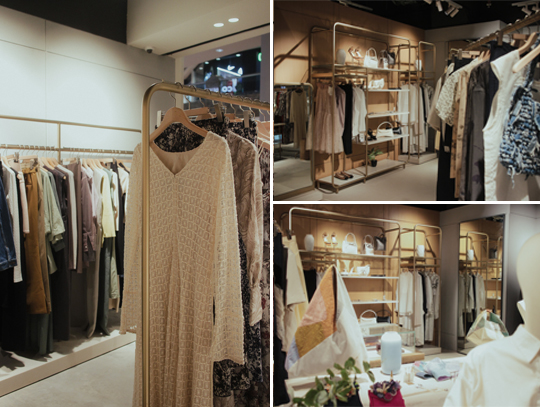 Ekspansi LUMINE menjadi langkah strategis untuk terhubung dengan basis konsumen yang lebih besar di Jakarta Selatan, sekaligus memperkenalkan versi baru yang lebih kecil dari toko utama di Plaza Indonesia. Konsep "Re-edit" dimaksudkan untuk memberikan pengalaman berbelanja yang unik dan menarik bagi semua orang.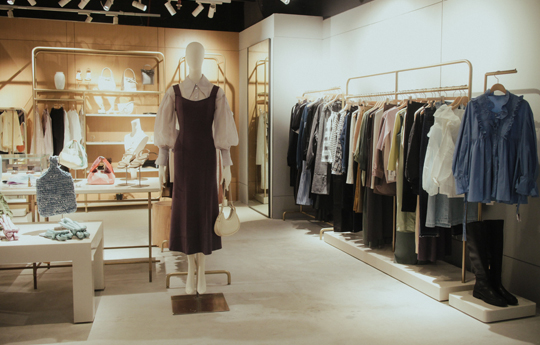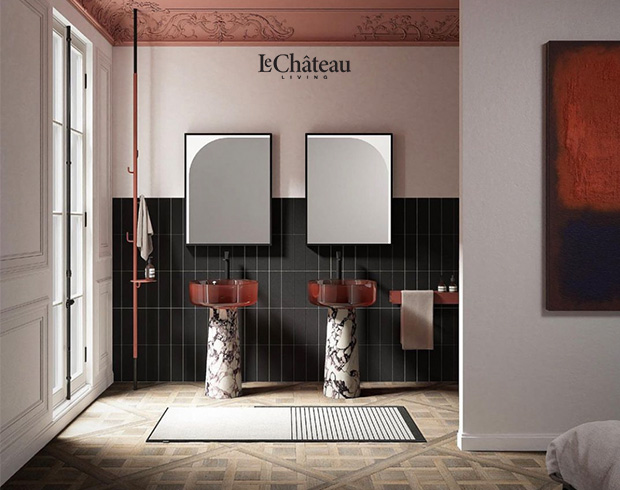 Presented by Le Chateau Living
LUMINE menyuguhkan ciri khasnya yaitu perpaduan antara sentuhan budaya Jepang dan Indonesia, dan juga sangat mementingkan menjaga hubungan kuat dengan jenama lokal yang secara aktif berkontribusi pada pengembangan dan peluncuran koleksi unik dan ekslusif lainnya, yang mencakup jenama Jepang dan lokal.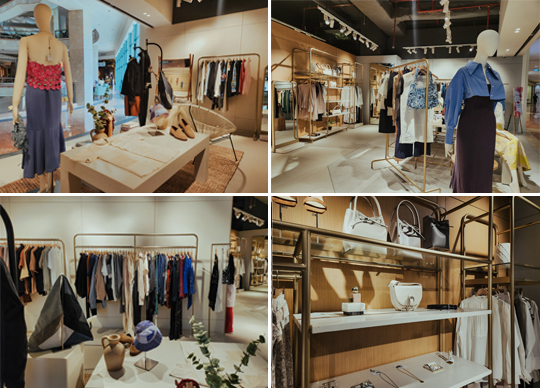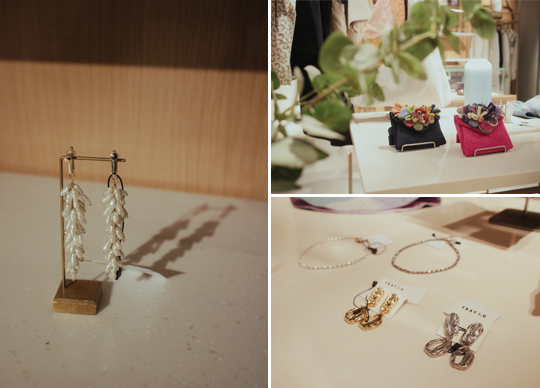 Jenama lokal yang ditampilkan di   LUMINE Plaza Senayan antara lain, SukkhaCitta, Tanah Le Sae, SAKA, The Story Of, Jan Sober, Open Quarter Tailor, Bluesville, Gelap Ruang Jiwa, Isshu, Noor 8, Cool Uncle Eyewear, Vherkudara Eyewear, Nappa Milano, Jescher, Christin Wu, BYO, Not So Serious, Fuguku, Gui, dan S.RW. Sedangkan untuk jenama Jepang, Diana, Elendeek, Fray I.D, Jouetie, Le Talon, Mila Owen, Tomorrowland Womens, Zoff, Kokuu, dan Priveve.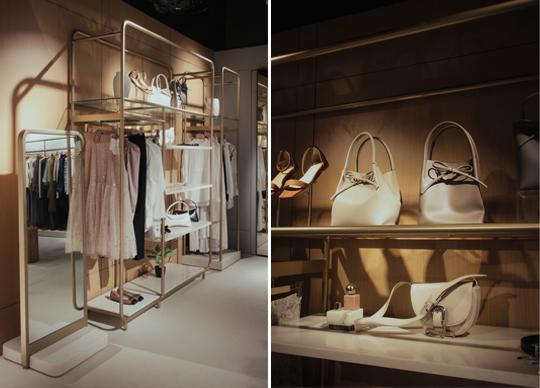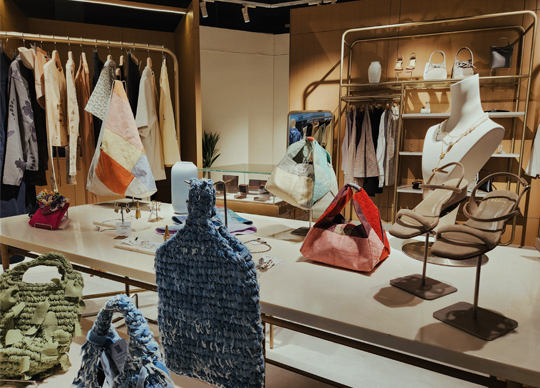 So, aren't you curious? Come on let's take a look the latest Pop-up store of LUMINE at Plaza Senayan!