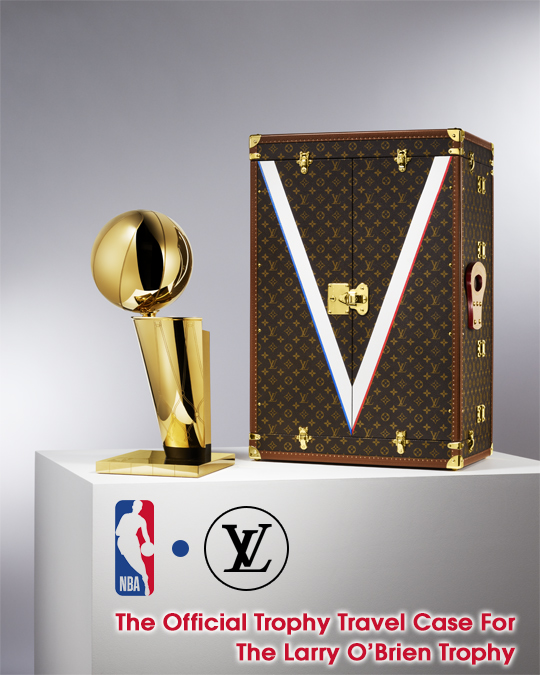 presented by

Louis Vuitton X NBA : The Official Trophy Travel Case For The Larry O'Brien Trophy
Published by Sugar & Cream, Tuesday 28 January 2020
Text by S&C, images courtesy of Louis Vuitton
The Premiere Partnership With NBA (National Basketball Association)
Piala bergengsi 'The Larry O'Brien' untuk kejuaraan NBA tahun 2020, 2021 dan 2022 akan dikemas istimewa dengan travel case dari Louis Vuitton. Menandai sejarah baru perjalanan panjang rumah mode Louis Vuitton dengan NBA di awal tahun 2020 ini.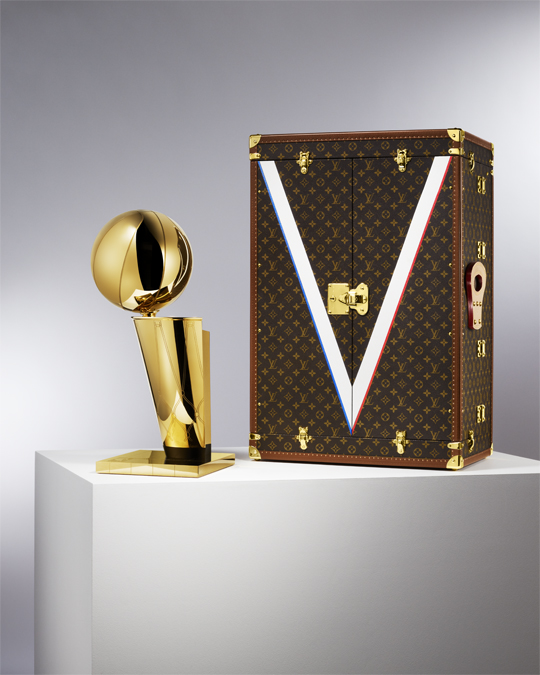 Kabar gembira ini diumumkan saat berlangsungnya pertandingan perdana NBA Paris Game antara Charlotte Hornets and Milwaukee Bucks di Paris tanggal 24 January 2020 lalu.
Keistimewan dari Travel case ini adalah proses pembuatannya yang dipercayakan pada para pengrajin handal dari bengkel bersejarah Louis Vuitton di Asnières, pinggir kota Paris. Pesona dari travel case ini terlihat dari lapisan kanvas dengan monogram Louis Vuitton dan dipercantik dengan aksen kuningan yang juga kerjakan secara traditional.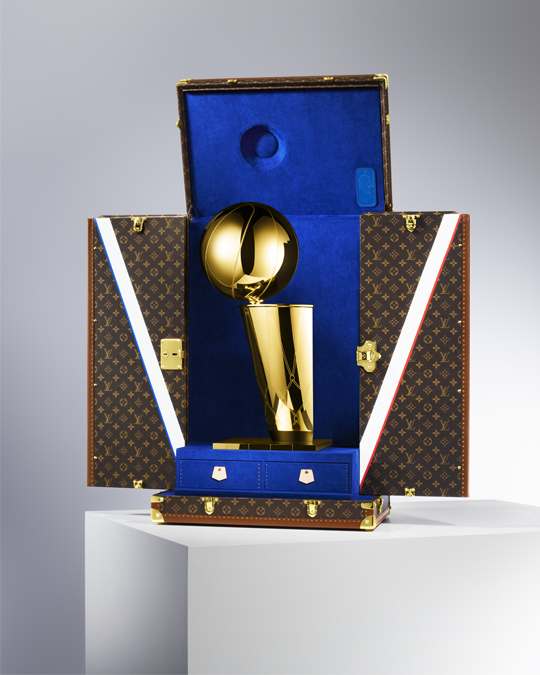 "Louis Vuitton and the NBA are both icons and leaders in their respective fields, and the joining of the two promises exciting and surprising moments, forging historic memories together," said Louis Vuitton Chairman and CEO Michael Burke. "Louis Vuitton has long been associated with the world's most coveted trophies, and with this iconic partnership the legacy continues – victory does indeed travel in Louis Vuitton!"  
"The tradition, heritage and identity of Louis Vuitton create a natural synergy with the NBA, and this partnership provides a unique and befitting way to showcase our championship trophy to our fans around the world," said NBA Deputy Commissioner and Chief Operating Officer Mark Tatum.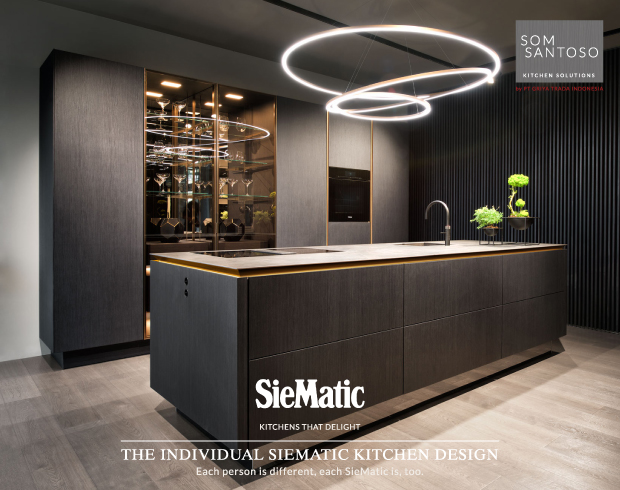 Presented by Som Santoso
Bagi yang penasaran, travel case perdana dari Louis Vuitton akan diserahkan kepada juara utama NBA di bulan June 2020 nanti.
Kabar gembira lainnya, masih bagian dari kemitraan perdana dengan NBA ini, Louis Vuitton juga akan menyiapkan koleksi kapsul edisi terbatas. Kita tunggu kejutan koleksi kapsul perdana dari LV x NBA ini.