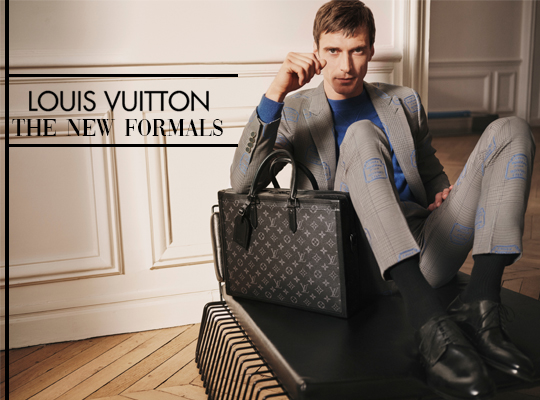 presented by

Louis Vuitton The New Formals
Published by Sugar & Cream, Friday 31 January 2020
Text by Dira Rohmatun, images courtesy of Louis Vuitton
Stylish, Elegance, and Modern
Louis Vuitton selalu merangkul semua kalangan untuk tetap tampil modis di segala suasana. Salah satunya, pada pria yang ingin selalu tampil stylish di setiap aktivitas mereka. Melalui kelihaian Virgil Abloh yang sebelumnya telah sukses meluncurkan The New Classics – kini, Louis Vuitton kembali melansir The New Formals untuk koleksi tas kulit formal pria yang ciamik.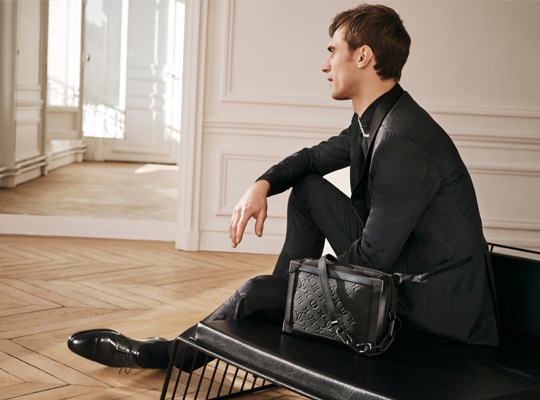 Terdiri dari tiga jenis bahan kulit terbaru seperti, The Soft Trunk Briefcase, The Sac Plat Horizontal Zippé, dan Cabas Bussines – The New Formals memoles bentuk tas LV yang lama menjadi tas bisnis yang lebih modis. Dengan tujuh variasi model mulai dari classic style seperti Armand Briefcase hingga Clutch Box dalam warna hitam pekat, yang siap menemani para pria untuk tetap tampil stylish dalam pakaian formal di setiap perjalanan bisnis mereka.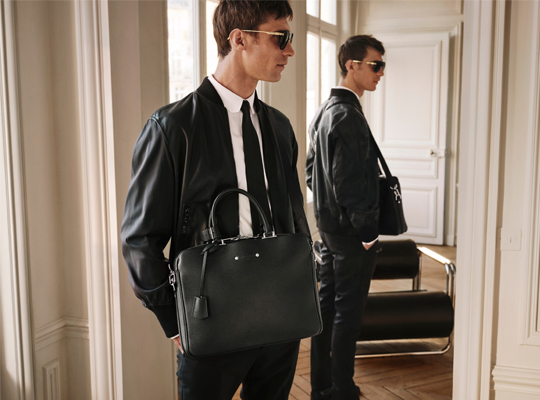 The Soft Trunk Briefcase dalam edisi The New Formals menawarkan cara paling elegan untuk membawa keperluan bisnis. Hadir dengan tetap mempertahankan detail khasnya seperti lozine dan lapisan logam, tas ini memiliki saku tempelan eksternal yang berfungsi untuk mengambil atau menaruh dokumen secara mudah. Tak ketinggalan, name tag kulit yang dapat dilepas serta tali bahu yang bisa diatur sesuai keinginan – memudahkan Anda menentukan gaya yang diinginkan.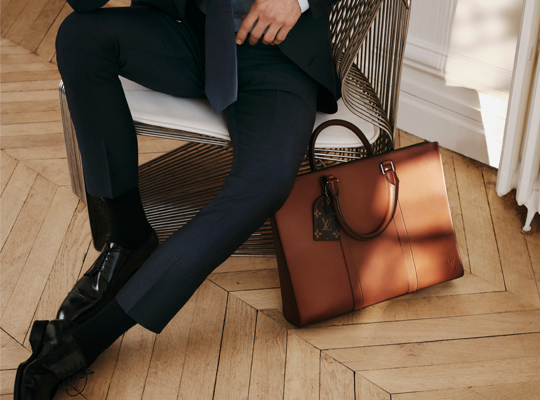 Sementara, The Sac Plat Horizontal Zippé hadir dalam dua variasi dengan sistem penutupan zip. Salah satunya, terdapat versi Ombre Acajou leather dengan aksesori buatan tangan yang indah dilengkapi name tag kanvas Monogram. Tersedia juga dalam model Monogram Eclipse dengan name tag berkulit hitam. Memiliki handle atas yang kecil dan signature LV yang halus, tas elegan ini sangat cocok untuk menyimpan barang-barang pribadi dengan aman.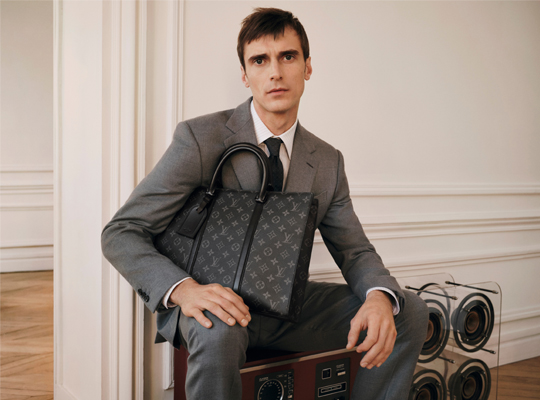 Sedangkan, untuk Cabas Bussines dalam edisi kali ini terbuat dari kulit Taurillon berwarna hitam. Memiliki desain yang ramping dan modis dengan name tag berlapis kulit Monogram Eclipse, Cabas Bussines mampu melengkapi penampilan dalam setiap gaya. Dirancang untuk memberikan kenyamanan bagi penggunanya, Cabas Bussines memiliki handle yang pas di tangan dengan tali bahu yang dapat dilepas. Untuk fitur dalamnya, tas ini memiliki banyak kantong multifungsi yang dapat digunakan untuk menyimpan laptop. Serta saku depan yang memungkinkan untuk akses langsung menaruh dokumen secara mudah.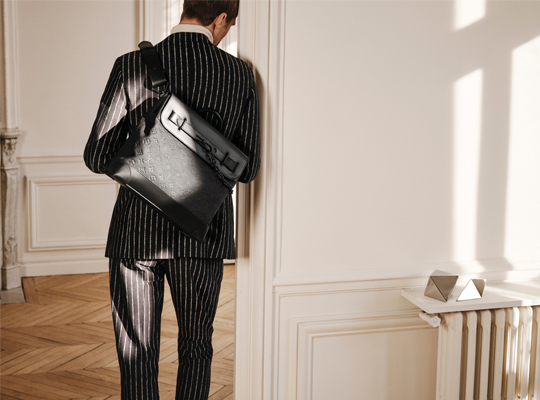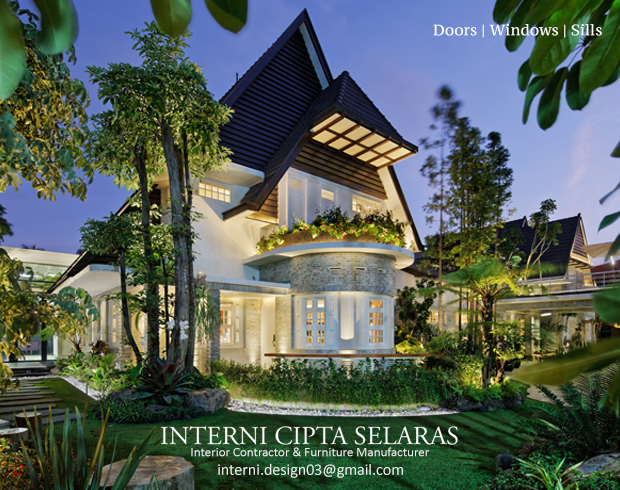 Presented by Interni Cipta Selaras
Serangkaian tas bisnis terbaru "The New Formals" ini mampu membawa semangat baru untuk selalu siap pergi bekerja dengan tampilan yang semakin modern.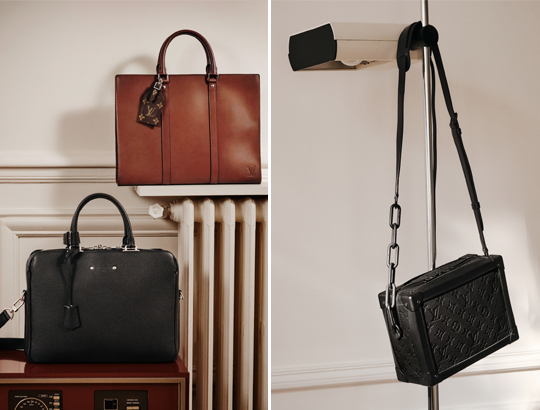 Koleksi ini tersedia mulai 28 Februari 2020 mendatang.