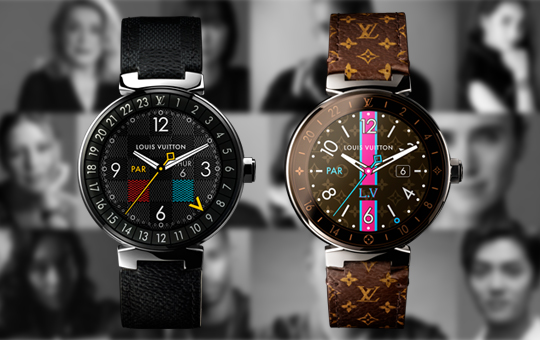 Louis Vuitton – Tambour Horizon
Published by Sugar & Cream, Thursday 13 July 2017
The New Wristwatch – A Genuine Art of Travel
Percepatan teknologi dan dunia digital tak terbendung. Merangkul teknologi dan inovasi terkini dengan personalisasi yang kuat dan dinamis, Louis Vuitton baru saja memperkenalkan sebuah jam tangan digital terbaru : Tambour Horizon.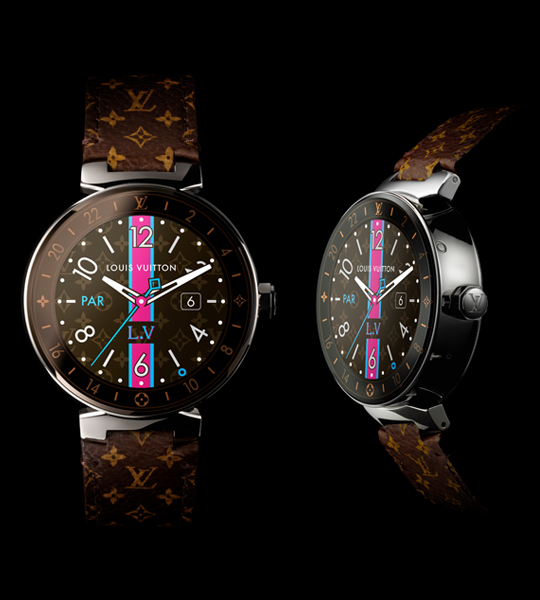 Sebuah jam tangan pintar dan sangat ideal bagi traveller kontemporer. Dengan diameter 42mm, kompak, stylish, anggun dan kontemporer, Tambour Horizon membuat pertualangan perjalanan Anda kian menyenangkan dengan sejumlah fitur-fitur cerdasnya. Jam cerdas ini memang dirancang dengan konektivitas tinggi ; konektivitas pemakainya dengan dunia informasi baru. Ada beberapa fitur sangat eksklusif yang disematkan membuat jam cerdas ini jauh berbeda. Fitur "My Flight" menginformasikan waktu penerbangan, terminal, pintu penerbangan, penundaan, durasi dan banyak lainnya. Fitur eksklusif terbilang sangat istimewa lainnya adalah "City Guide". Memuat tempat-tempat terbaik, destinasi dengan pemandangan spektakuler sayang untuk dilewatkan, tempat bersejarah, restaurant dan hotel di beberapa kota popular dunia.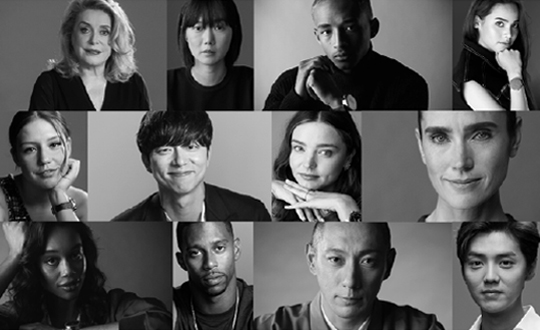 An Homage to Time : 12 Talents, Friends of the House reading a poetic manifesto which is an illusion to a connected world and the spirit of time and travel.
Dengan maneuver sederhana, Anda dengan mudah menjelajah kota yang Anda inginkan melalui sebuah jam tangan cerdas dan anggun di pergelangan tangan Anda.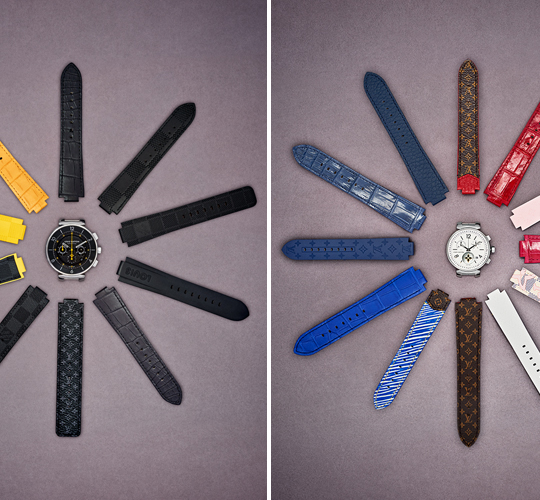 Interchangeable Straps
Jangan lupa untuk menyempurnakan personalisasi yang kuat dalam segala kesempatan, Louis Vuitton menyediakan ragam desain tali strap 30 untuk wanita dan 30 untuk pria.
Label legendaris Louis Vuitton ini memang ahli dan perintis dalam merayakan seni perjalanan yang orisinil. Tambour Horizon yang inovatif ini tidak dipungkiri lagi akan menyempurnakan gaya seni perjalanan Anda yang kreatif dan dinamis. (JW)