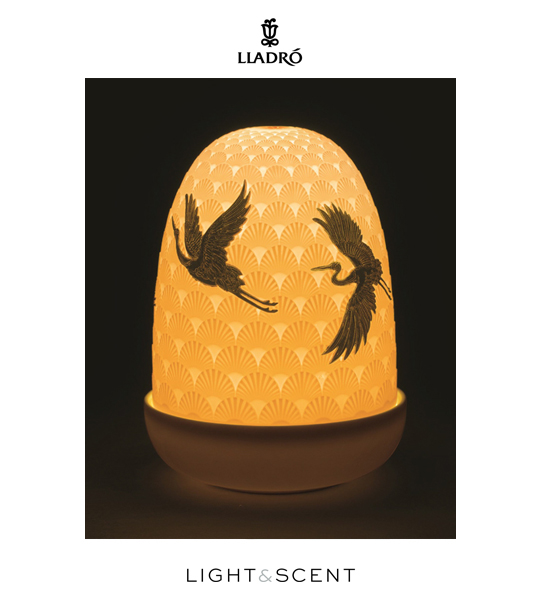 Lladró Unveiling The New Collections 2018
Published by Sugar & Cream, Thursday 22 February 2018
Text by Auliya Putri, Images Courtesy of Lladró
A Lifestyle Through Innovation And Design of Porcelain
Label porselen artistik bersejarah asal Spanyol, Lladró, menyambut pergantian musim dengan meluncurkan koleksi terbarunya untuk Spring/Summer 2018. Koleksi ini juga sudah lebih dulu di pamerkan dalam festival desain Maison&Objet 2018 di Paris pada bulan Januari lalu.
Masih berfokus pada inovasi desain, Lladró menyajikan pilihan kreasi terbaru dalam berbagai kategori yang terinspirasi dari gaya hidup sehari-hari. Koleksi mewangian terbaru ini dengan aroma menawarkan multisensory ambience. Pilihan wewangian tersebut meliputi Cactus Fragrance – koleksi pertama Lladró untuk liquid porcelain diffuser -, 1001 Lights, Lee & Lane, Echoes of Nature dan Heavenly Dreams. Disusul dengan rangkaian lampu cordless yang luar biasa seperti Dome, Lithophane dan Firefly. Intimate light source and home fragrance yang memancarkan kelembutan dan menstimulasi indera penciuman, penglihatan serta sentuhan.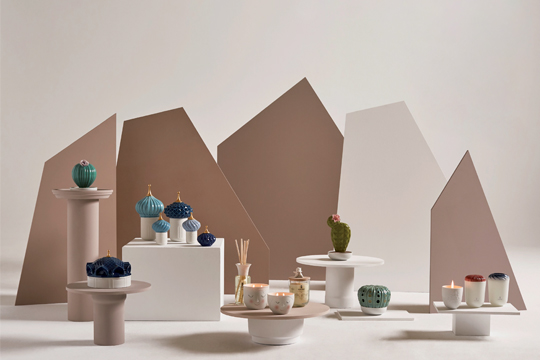 Scents
Salah satu produk terbaru lain yang diperkenalkan juga adalah Jamz. Koleksi lampu yang menawan ini terinspirasi dari musik jazz dimana Lladró membentuknya menjadi pilihan lampu gantung, lampu lantai dan lampu baca dengan desain yang unik. Kombinasi logam dengan porselen putih menciptakan atmosfer berbeda, melambangkan esensi kebebasan dari musik jazz itu sendiri.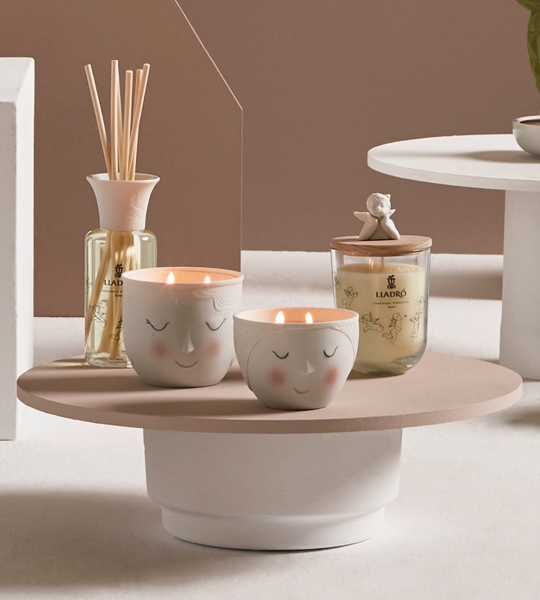 L&L Collection
For the first time ever, Lladró merancang meja yang bisa disesuaikan dengan segala jenis ruang, baik di dalam maupun di luar, diusung dengan nama Moments. Sebagai bukti dari inovasi yang dilakukannya, Lladró menggunakan teknik kristalisasi yang mengubah setiap bagian meja ini menjadi karya yang unik.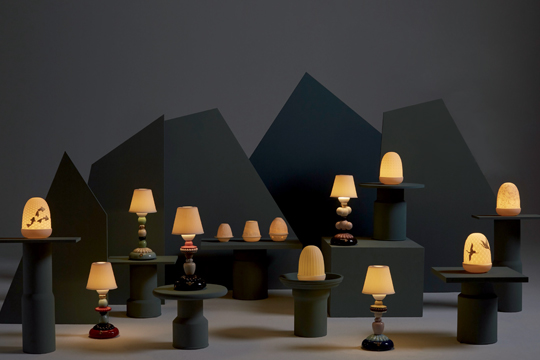 Lights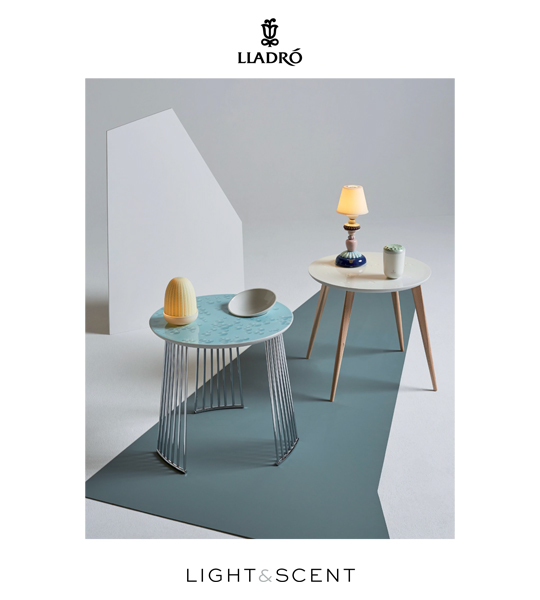 MOMENT Collections by LLADRO LABS