LLADRO-New Home Fragrances
Published by Sugar & Cream, Tuesday 09 February 2016
Heavenly Dreams Collection & Porcelain Candles
Musim baru, aroma baru. LLADRO, rumah porselen legendaris dari Spanyol baru saja merilis koleksi home fragrances terbarunya dengan nama Heavenly Dreams Collection dan Porcelain Candles. Sudah dipastikan ornamen porselen menjadi pelengkap cantik setiap koleksinya dan siap mengharumkan ruang hunian Anda.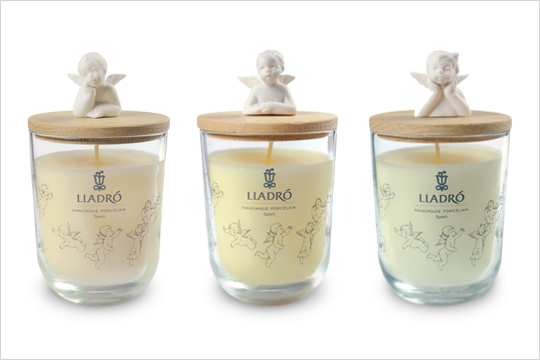 Scented candles : Garden of Valencia, Mediterranean Beach dan I Love You Mom.
Koleksi Heavenly Dreams tidak lain adalah scented candles yang dipresentasikan dengan anggun dalam sebuah gelas yang didekorasi grafis bunga-bunga dan malaikat anak kecil. Setiap gelas memiliki penutup terbuat dari kayu Oak. Penutupnya dihias dengan ornamen miniature porselen dalam bentuk malaikat anak kecil bersayap dengan tiga ekspresi tubuh yang berbeda. Untuk aromanya, koleksi Heavenly Dreams terdiri dari 3 aroma berbeda yaitu 'Garden of Valencia' , 'Mediterranean Beach' dan 'I Love You Mom'.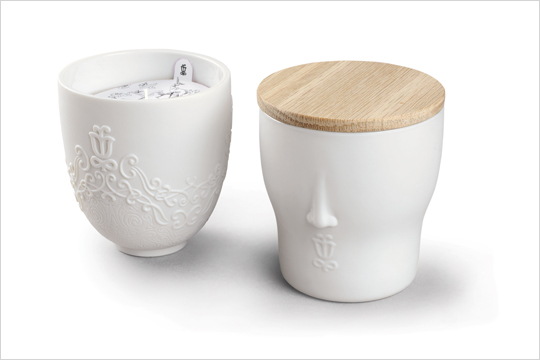 Porcelain Candles : The Nose Candle & The Volutes Candle.
Koleksi Porcelain Candles tersedia dalam dua wadah porselen yang berbeda dengan nama The Nose Candle dan The Volutes Candle. The Nose Candle mengekspresikan kejenakaan dengan bentuk indra penciuman (hidung) sebagai dekorasi wadahnya. Sedangkan koleksi The Volutes Candle, wadah porselen dipercantik dengan relief /ukiran. Koleksi Porcelain Candles tersedia dalam 3 aroma yang sama seperti koleksi Heavenly Dreams. Sensasi arome koleksi home fragrances tersebut diharapkan dapat membangkitkan relaksasi dan kenyamanan yang intim. Koleksi terbaru lilin aroma terapi dari LLADRO kini tersedia di Elite Grahacipta. (JW)