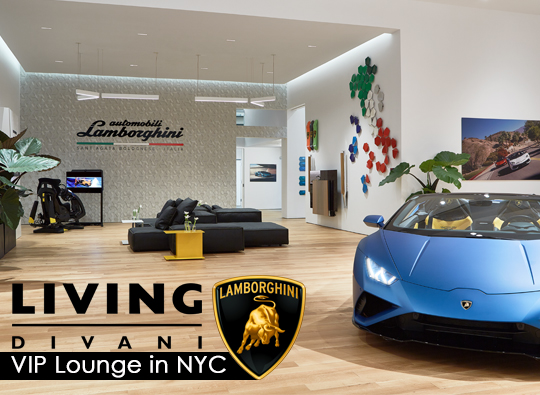 presented by
Living Divani Partnership with Lamborghini for VIP Lounge in NYC
Published by Sugar & Cream, Friday 25 June 2021
Text by Auliya Putri, Images Courtesy of Living Divani
100 percent "Made in Italy"
Dua label ternama asal Italia menggabungkan kekuatan untuk memberikan 100% "Made in Italy" dalam sebuah kolaborasi apik. Ialah Living Divani dan Lamborghini yang menciptakan tampilan eksklusif pada sebuah VIP Lounge yang berada di New York City.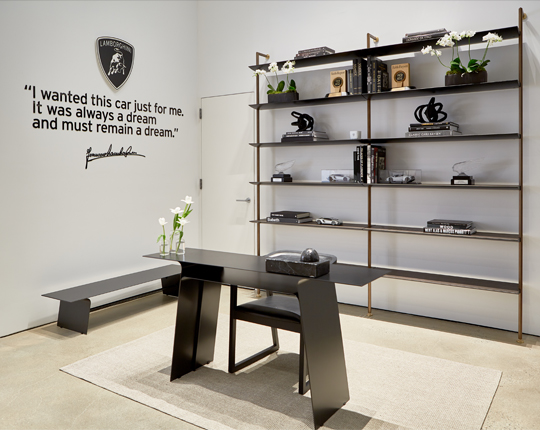 The Welcome Room. Sailor bookcase by David Lopez Quincoces, Inari bench by Mist-o, the Frog armchair by Piero Lissoni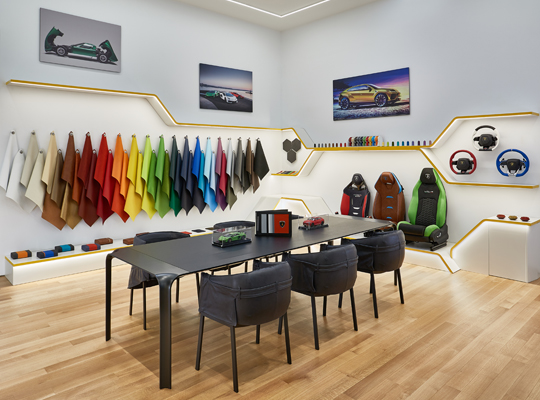 Ad Personam Room. The Brasilia table designed by David Lopez Quincoces, Grace chairs by Giopato & Coombes,
Ruang ini menawarkan perjalanan mendalam pada DNA Lamborghini melalui koleksi kendaraan premiumnya hingga kelebihan Living Divani melalui produk furnitur andalannya. Menggabungkan produk ikonik mereka untuk pengalaman tak terlupakan dengan daya pikat unik dari duta besar sejati dengan budaya dan gaya hidup Italia.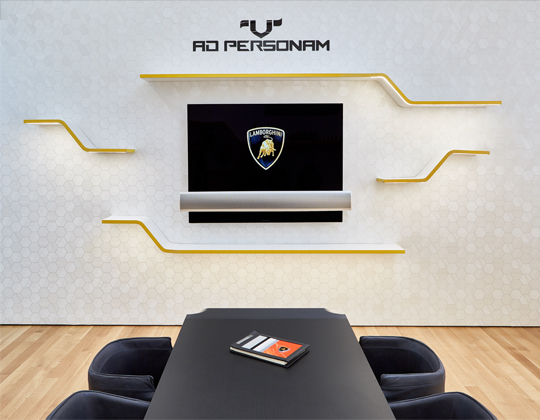 Ad Personam Room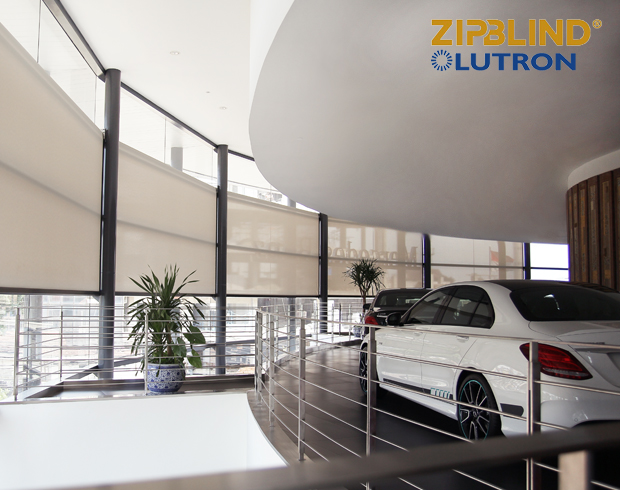 Presented by Zipblind
Produk Living Divani sendiri tersebar di seluruh ruang, mulai dari welcome room yang dilengkapi mulai dari rak buku Sailor sampai Frog armchair karya ikonis dari Piero Lissoni. Lalu pada activation room, terdapat valet stands Aero V  dan coat hanger Cieba. Sementara di dalam ruang pameran, Living Divani menyematkan bangku Track yang ditemani oleh meja Family dan glass-holder Vizio.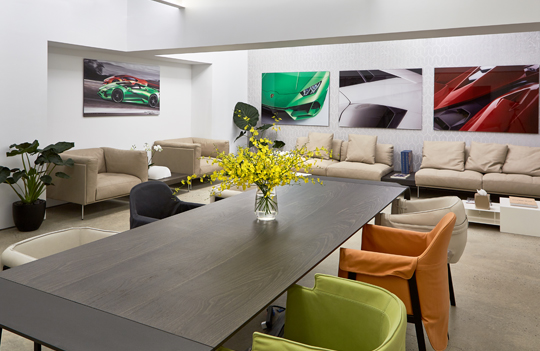 Conference Room. The Rod System sofa & Rod System armchair by Piero Lissoni, B2 low tables by Victor Vasilev.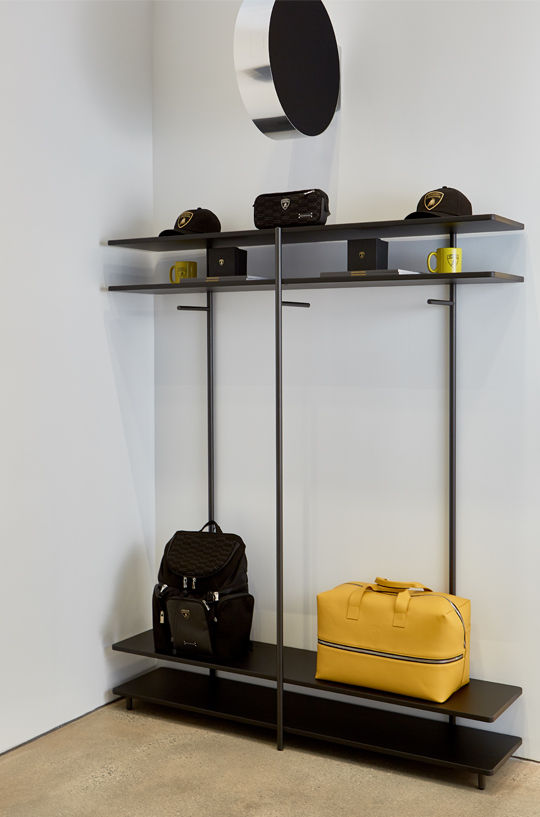 Merchandise Area. The Shibuleru's Aero V valet stands offer function and form
Ruang tamu dihiasi dengan sofa modular ikonis, Extrasoft dalam warna kulit hitam dan kuning yang dilengkapi dengan Family Lounge Table dan Ile Pouf. Ad Personam Room yang menjadi ruang kustomisasi dilengkapi dengan meja Brasilia dan kursi Grace. Sedangkan ruang pertemuan Olimpo dilengkapi oleh meja B3 dan B2, rak buku Bukva, hingga sofa dan bangku Rod.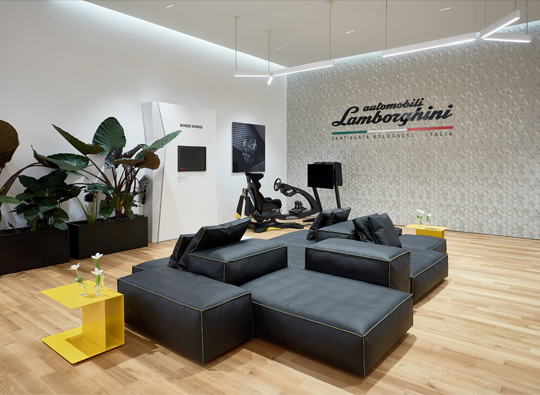 Logo Wall. Extrasoft Modular sofa by Piero Lissoni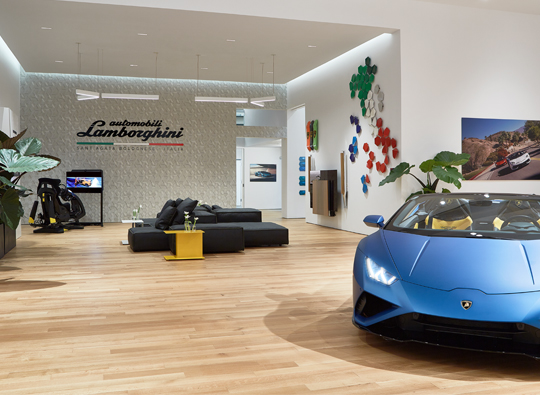 Logo Wall