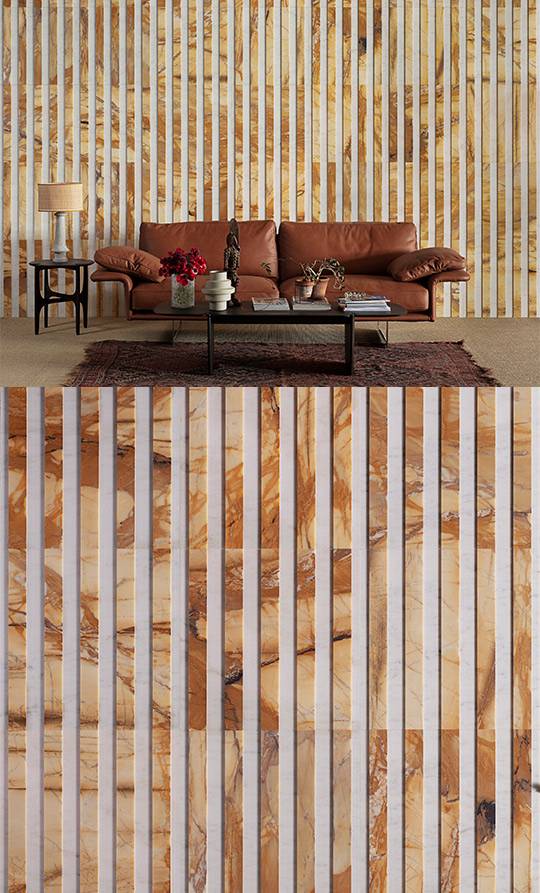 presented by

LITHOS 2023 COLLECTION – MILAN DESIGN WEEK 2023
Published by Sugar & Cream, Monday 19 June 2023
Images and Text Courtesy of Lithos
Pietre Chiaroscure & Pietre Incise (Bugna, Agra, Crystal, Plissé)
At Milano Design Week 2023, Lithos Design showcases the width of its Pietre Incise line by displaying four brand-new wall covering models – Bugna, Agra, Crystal, Plissé – and unveils a new collection of backlit walls: Pietre Chiaroscure, with a choice of two textures, Tweed and Stripes.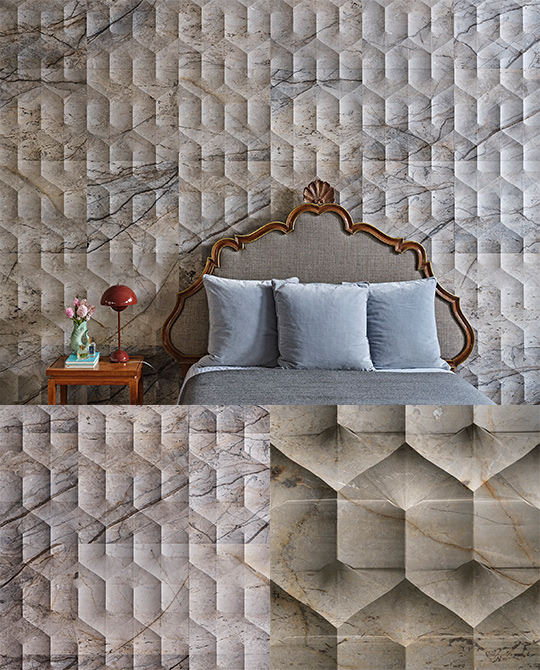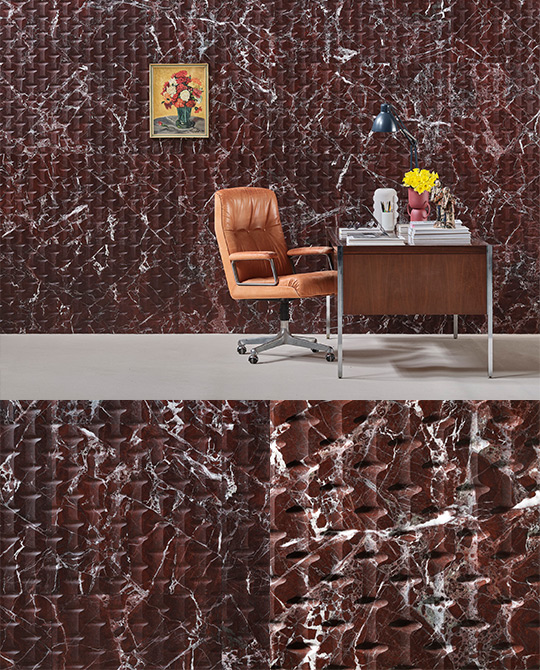 In terms of aesthetics and functionality, the latest models designed by Raffaello Galiotto draw their inspiration from techniques used in architecture and fabric manufacturing.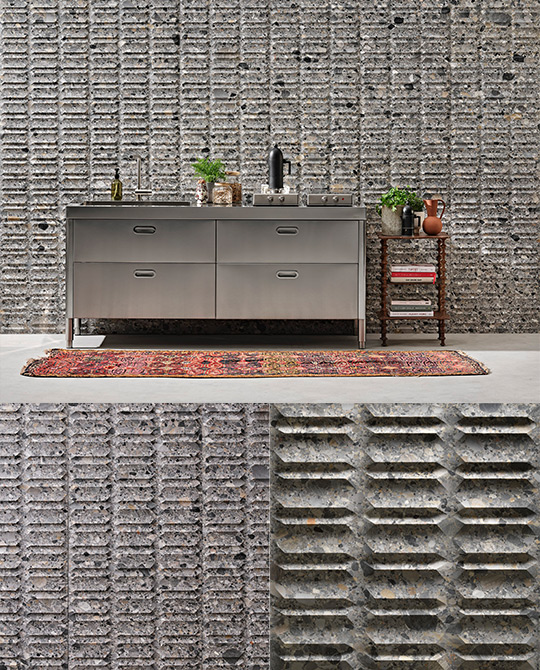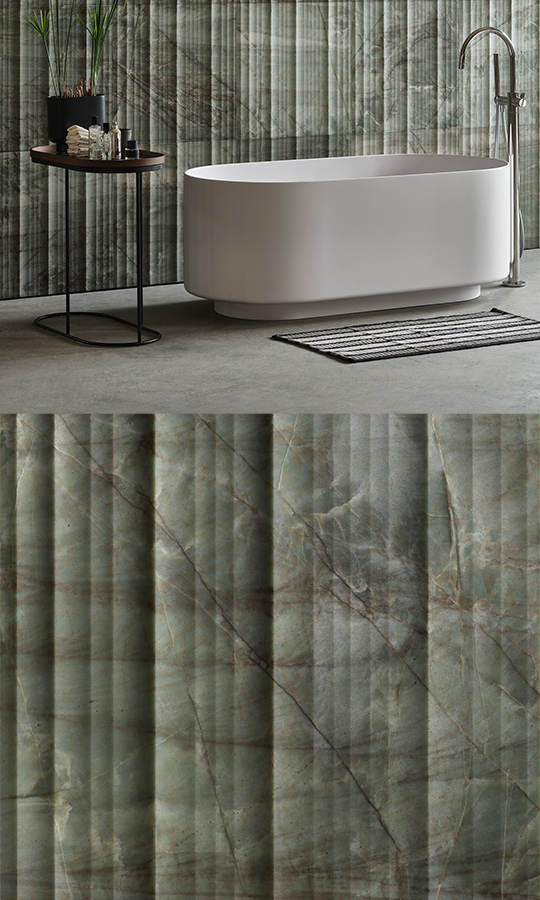 Pietre Incise. The design of Bugna wall covering revisits the rustication technique used since antiquity to lend majesty to building facades. Exotic and influenced by Oriental art, Agra takes its inspiration from the architecture of the city that is home to the Taj Mahal. With its regular geometric structure, Crystal's motif is repeated in an endless pattern evoking the spellbinding structure of a crystal. The fashionable Plissé achieves a pleated effect through a skilful arrangement of the lines.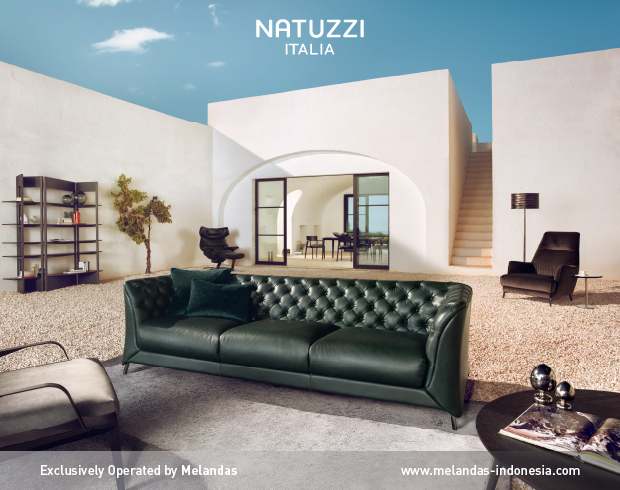 Presented by Melandas Indonesia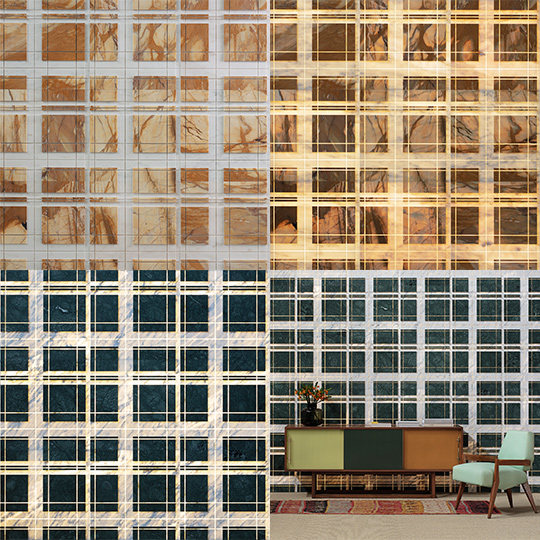 Pietre Chiaroscure. The design of the Tweed and Stripes backlit walls takes its cue from the sgraffito technique: the modules are made of two layers of marble on top of one another and parts of the matt upper layer are carved away to delineate a decorative motif and let the light filter through the translucent surface of the layer underneath.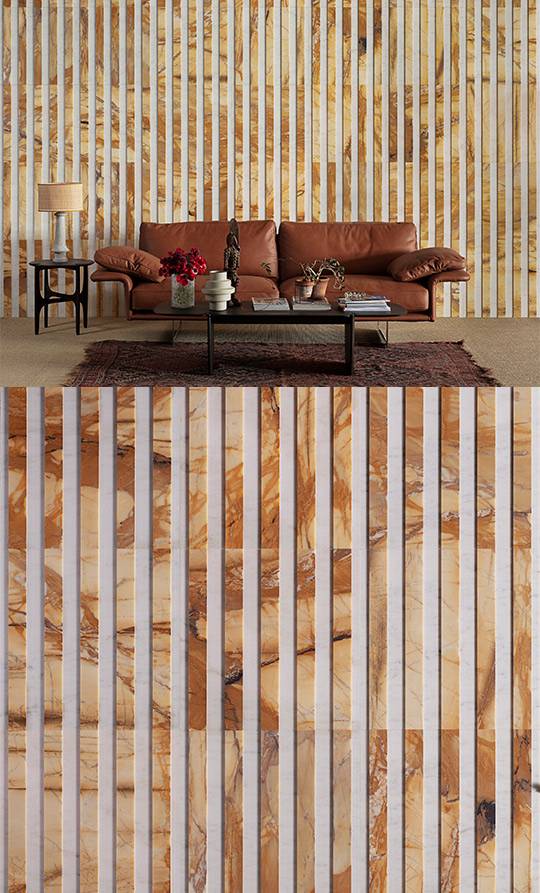 With Lithos Design, marble goes beyond the concept of matter and becomes a means to get across the company vision: an industrial approach to the processing of natural stone, a thorough knowledge of the properties of marble, production processes organised according to sustainable criteria.