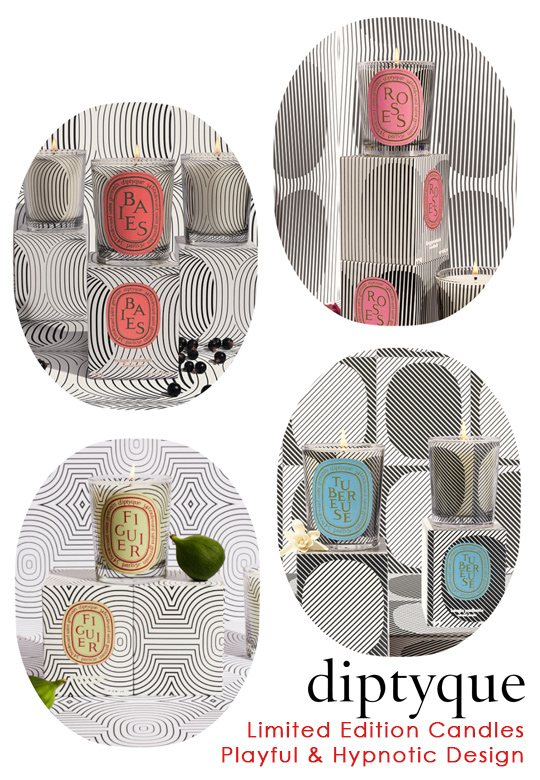 presented by

Limited Edition Candles – Playful & Hypnotic Design
Published by Sugar & Cream, Friday 22 January 2021
Text by S&C, images courtesy of diptyque
Diptyque's Emblematic Scents: Baies, Roses, Tuberose, and Figuier
Tahun baru, mind set baru!. Ciptakan suasana relaksasi dan pengalaman sensori yang menyenangkan melalui aroma terapi seperti lilin pengharum ruang dari diptyque ternama asal Paris.
Diptyque menawarkan kembali 4 aroma ikonis kebangggan rumah parfum legendaris ini sebagai perayaan ulang tahun yang ke 60. Aroma tersebut hadir dalam edisi khusus terbatas dikemas dengan rancangan grafis terbaru siap mengundang Anda ke jendela fantasi dunia kreatif diptyque.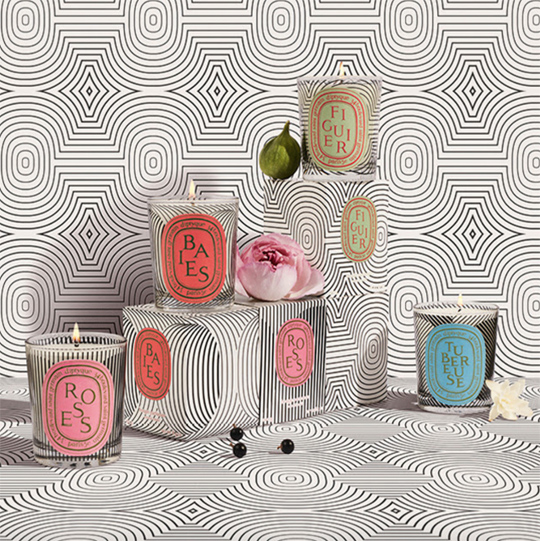 Aroma andalan tersebut tidak lain adalah Baies/Berries, Roses, Tuberose dan Figuier/Fig tree. Setiap kemasan tampil dengan permainan ilusi dan ritme optis hipnotis yang berbeda sehingga menawarkan pengalaman visual dan sensoris yang berbeda pula. Bagi pencinta diptyque, tidak dipungkiri lagi akan eksklusivitas setiap aroma yang diciptakan oleh diptyque.
Ready for exploration?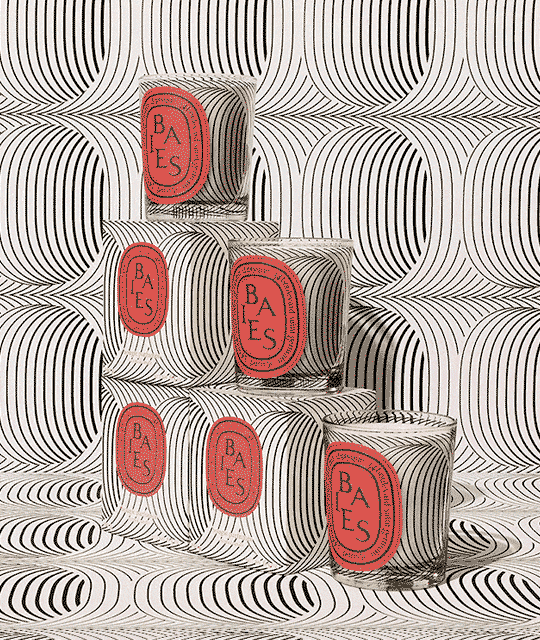 Berries Candle
Family: Fruity
Descriptions: This scent evokes the tangy freshness of freshly picked blackcurrant berries. Some bunches still have their leaves, their green, aromatic perfume mixing with the strong floral scent of rose.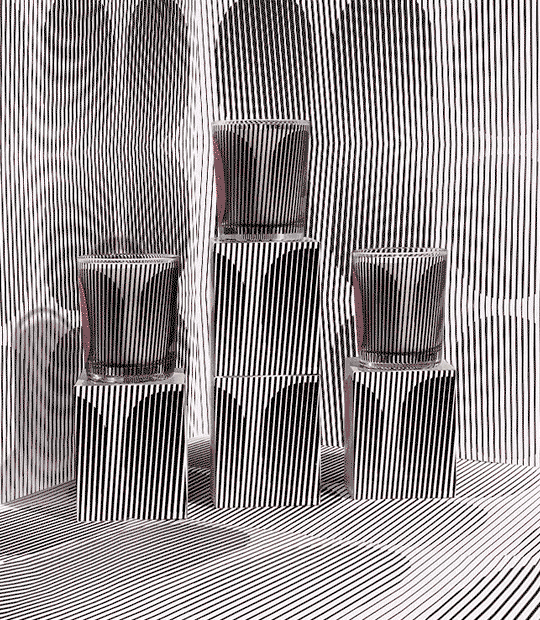 Roses Candle
Family: Floral
Descriptions:This scent evokes rose bushes overflowing with flowers. Some are still opening, others are blooming, their petals still beaded with dew. Their fragrance saturates the air with fresh, floral notes.

Presented by Interni Cipta Selaras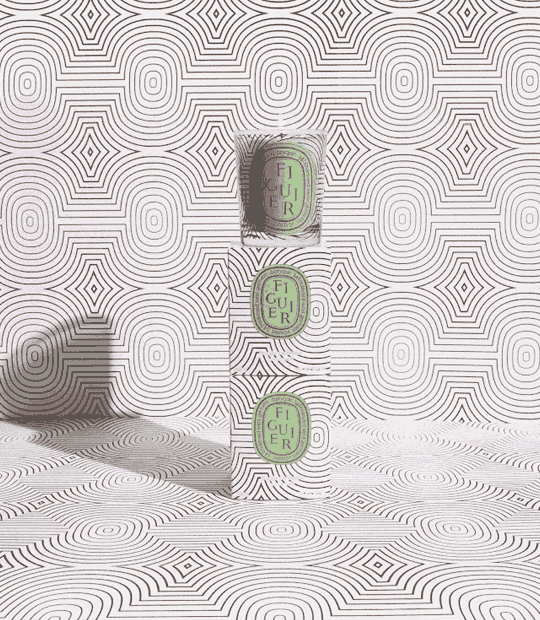 Fig Tree Candle
Family: Fruity
Descriptions: The woody scent of fig trees stretching endlessly across a Mediterranean landscape. The sun is at its peak and the warm wind carries with it the intense fragrance of the trees mingled with the green, delicately fruity accents of a handful of figs on the cusp of ripening.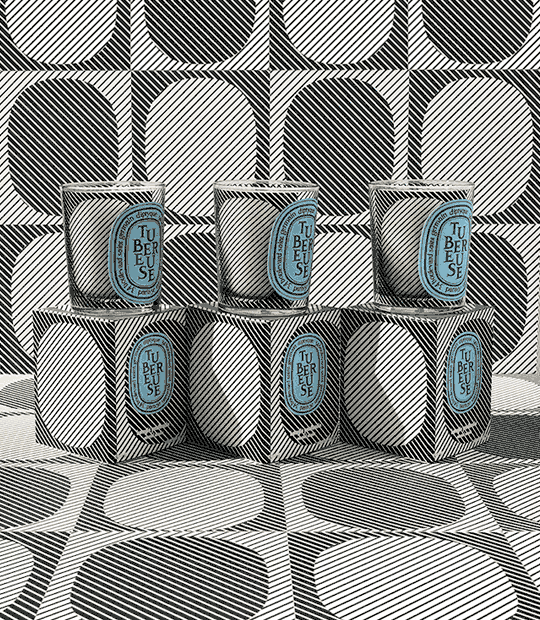 Tuberose
Family: Floral
Descriptions: This scent transcribes the scent of tuberose trees in the large fields of Southern India, where these fragrant white flowers are grown. From the top of their long, slender stems, they reveal their heady but fresh, green scent, barely tinged with fruity and milky notes.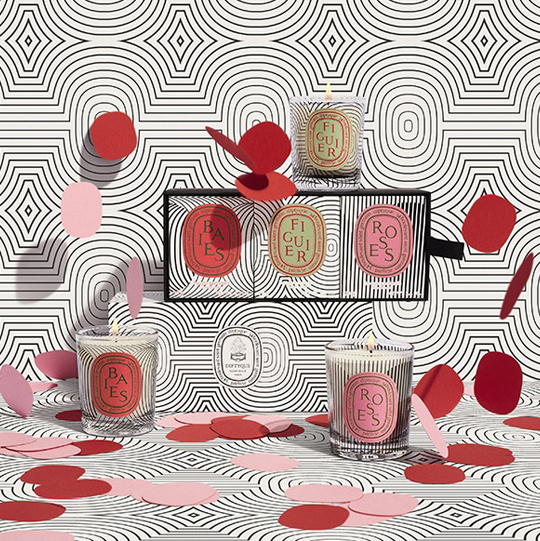 A gift box of the three limited edition scents decorated in hypnotic motifs.