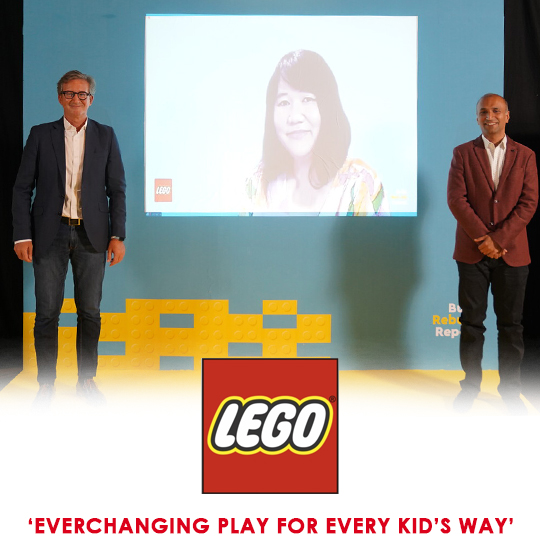 presented by

LEGO NEWEST CAMPAIGN 'EVERCHANGING PLAY FOR EVERY KID'S WAY'
Published by Sugar & Cream, Monday 28 November 2022
Images Courtesy of The Lego Group
Power of Play
Bermain merupakan salah satu cara untuk melatih tumbuh kembang anak, bahkan untuk menjalin ikatan antara orang tua dan anak. Begitu penting waktu bermain bagi anak inilah yang menjadi ide dasar The Lego Group meluncurkan kampanye "Everchanging Play for Every Kid's Way" atau "Permainan Terus Berubah" dalam bahasa Indonesia.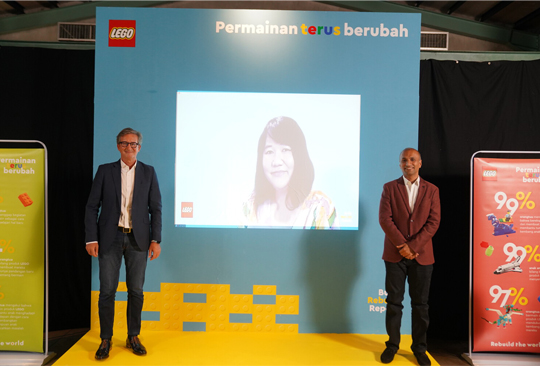 Cesar Ridruejo, Nikki Hartomo, Rohan Mathur
Kampanye ini memperlihatkan serunya waktu bermain antara orang tua dan anak bersama Lego bricks. Dimana mereka bersama membangun dan merakit Lego dengan bebas mengikuti kreativitas dan imajinasi. Menunjukan bahwa The Lego Group siap membantu setiap orang tua dan anak-anak untuk build, rebuild, dan repeat Lego sets agar dapat dimainkan dengan keseruan dan kegembiraan.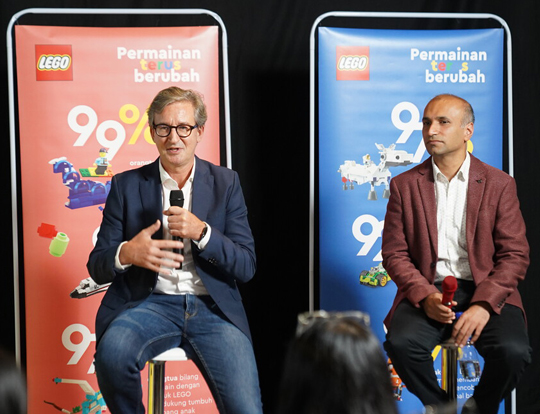 Cesar Ridruejo – General Manager, The LEGO Group in Southeast Asia & Rohan Mathur – Marketing Director, The LEGO Group in Southeast Asia
Rohan Mathur, Marketing Director, South East Asia, The Lego Group mengungkapkan, Berapapun umurnya, Lego bricks sangat menyenangkan untuk dimainkan sendiri ataupun bersama keluarga. Kami ingin memberikan dampak positif untuk anak-anak dan keluarga, dalam menginspirasi kreativitas, menciptakan momen bermain yang berkesan untuk anak-anak, dan berani mencoba hal baru."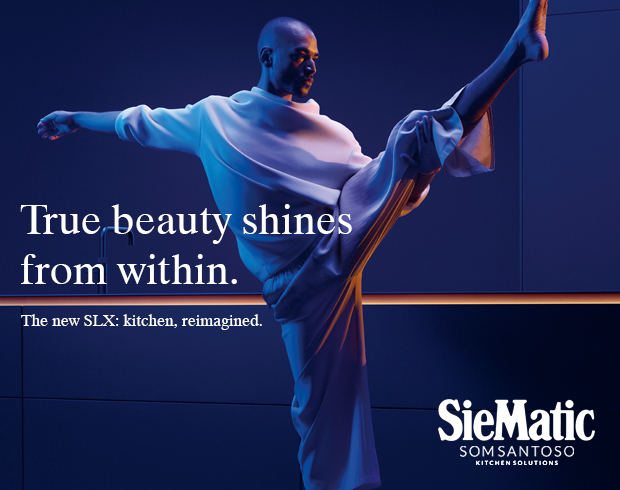 Presented by Som Santoso
Play Well Study mengungkapkan bawa bermain Lego bricks memberikan manfaat dari segi ikatan keluarga yang berkualitas, mendorong keterampilan anak dalam memecahkan masalah, menciptakan kesenangan dan kegembiraan, maupuan menciptakan momen mendidik sekaligus emosional saat bermain.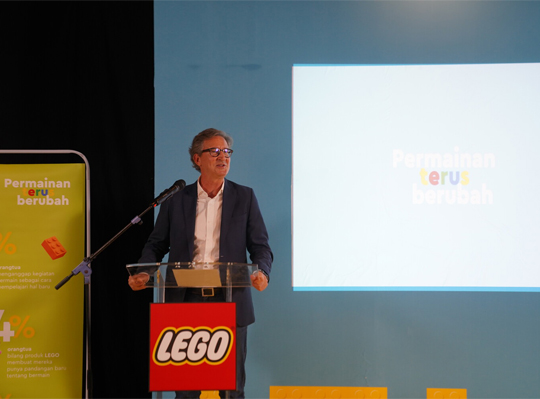 Cesar Ridruejo – General Manager, The LEGO Group in Southeast Asia
Sejalan dengan kampanye ini, The Lego Group turut menghadirkan Lego Playhouse yang menawarkan beragam aktivitas permainan. Dimana anak bisa meningkatkan keterampilan hingga menambah waktu berkualitas bersama keluarga. Instalasi ini bisa ditemui di Tunjungan Plaza 6 Surabaya hingga 27 November 2022, Gandaria City Jakarta pada 1 Desember 2022 – 8 Januari 2023, Supermal Karawaci Tangerang pada 9 Desember 2022 – 8 Januari 2023, dan Ciputra World Surabaya pada 15 Desember 2022 – 8 Januari 2023.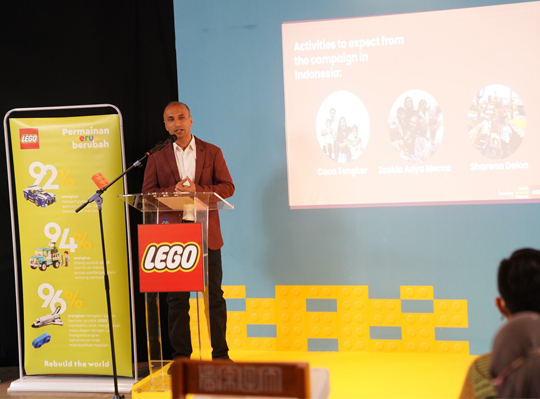 Rohan Mathur – Marketing Director, The LEGO Group in Southeast Asia
Selain itu, Lego juga menyajikan video kampanye bersama Caca Tengker, Zaskia Adya Mecca, dan Sharena Delon yang memperlihatkan secara langsung bagaimana orang tua mengintegrasikan permainan Lego menjadi bagian dalam waktu bermain sehari-hari. (AP)