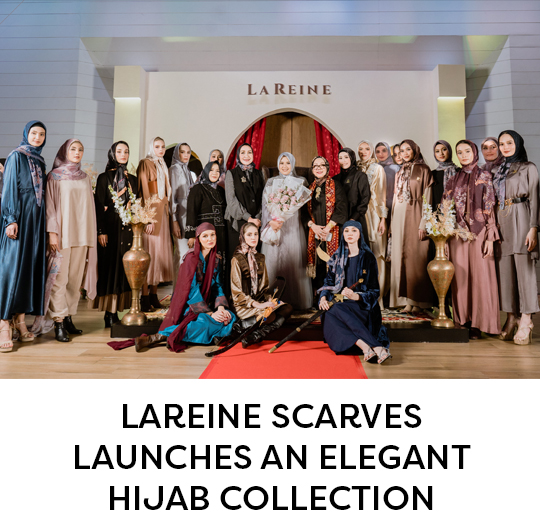 presented by

LAREINE SCARVES LAUNCHES AN ELEGANT HIJAB COLLECTION
Published by Sugar & Cream, Thursday 22 December 2022
Images courtesy of LaReine
You Are Queen
Currently, the modest fashion trend of wearing the hijab is growing, especially in local fashion brands that are starting to establish their names in this field. Dan, kehadiran LaReine Scarves membawa warna yang memesona dalam rangkaian koleksi terbaru yang baru saja diluncurkan.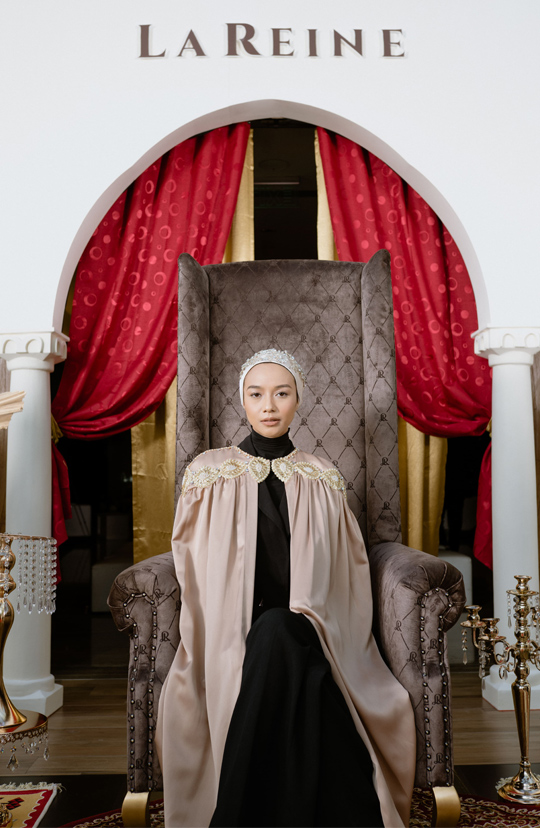 LaReine Scarves menjadi jenama fashion muslim lokal asli hasil karya anak Bandung. Dengan mengusung konsep elegan dan premium koleksi jenama ini tertuang dalam tiap desain koleksinya. LaReine Scarves berkomitmen untuk menjadi pionir dalam industri modest fashion yang saat ini semakin berkembang, dengan meluncurkan koleksi hijab premium yang siap menemani para muslimah menjadi trendsetter dengan penampilan yang terbaik.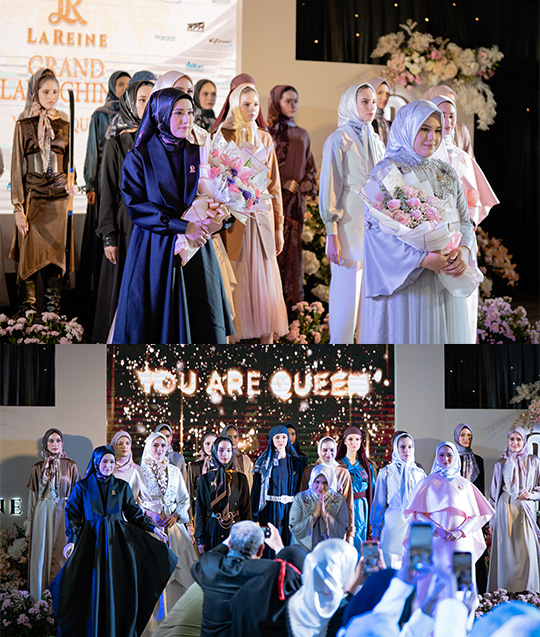 Sang desainer sekaligus founder dari LaReine Scarves, Citra Irene, percaya bahwa setiap wanita adalah ratu untuk dirinya sendiri. Dengan mengenakan hijab premium dari LaReine Scarves dengan desain yang luks dan  kenyamanan ekstra, sehinga aura kecantikan pun akan semakin terpancar dan dengan kepercayaan diri itulah para wanita dapat menjadi versi yang terbaik dari dirinya.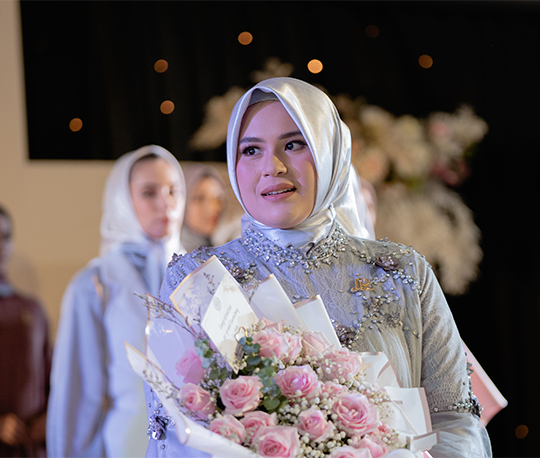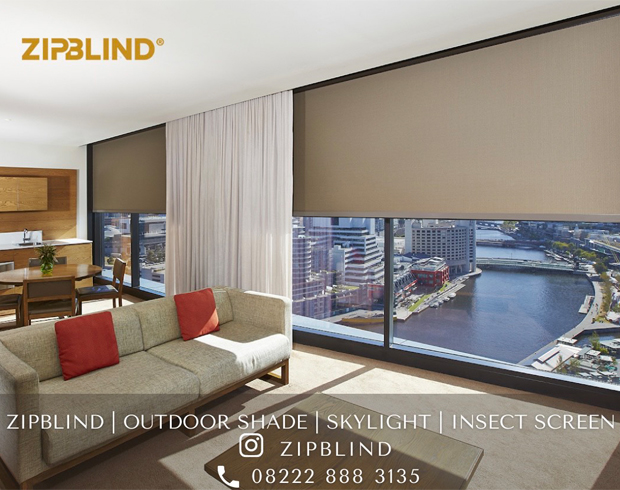 Presented by Zipblind
Pada 21 November 2022 lalu di Jakarta, tepatnya di The Residence OnFive Grand Hyatt,  LaReine Scarves meluncurkan dua koleksi perdananya yaitu seri hijab voal premium, Kralice Series, dan seri hijab satin premium, Lumiere Series. Kralice Series  merupakan hijab voal premium yang terbuat dari kain ultra-fine voal signature dengan finishing laser cut. Desain mewah terinspirasi dari energi positif tiga ksatria wanita Turki yaitu, Aygul Hatun, Balla Hatun, dan Halime Hatun. Untuk masing-masing varian Kralice Series terdapat 3 pilihan warna yang cantik dengan total ada 9 warna yang bisa dipilih. Hijab satin dikenal sebagai hijab yang bahan yang cantik, terkesan mewah dan indah. Namun sayangnya, hijab satin kerap menimbulkan rasa gerah dan tidak nyaman jika dipakai beraktivitas dalam jangka waktu yang lama. Lumiere Series dari  LaReine Scarves merupakan koleksi hijab satin premium dari bahan ultralight satin dengan teknologi AIRify yaitu lubang mikroskopis yang ada pada permukaan kainnya memungkinkan sirkulasi udara yang lebih baik sehingga pemakainya akan merasa lebih nyaman dan adem meski memakai hijab sepanjang hari. Hijab dari Lumiere Series hadir dalam 3 pilihan warna.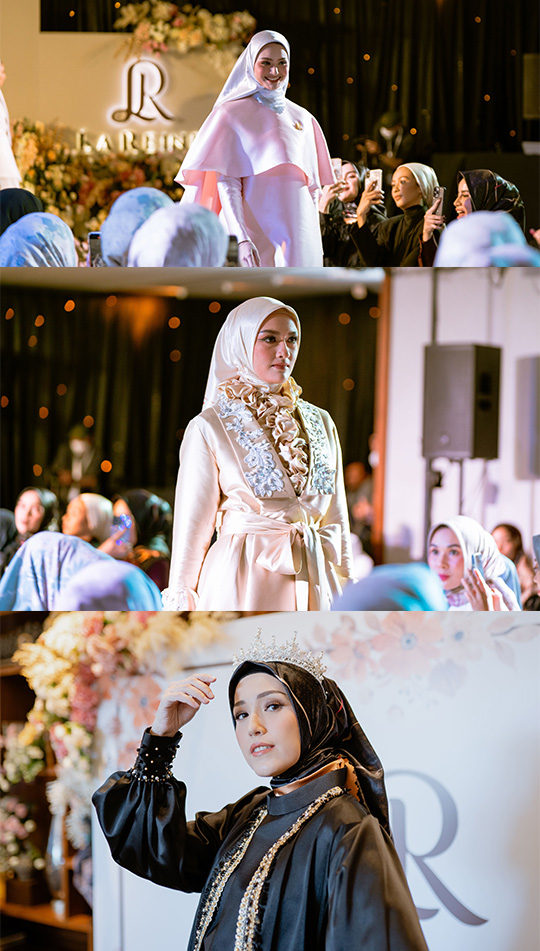 "Kepercayaan diri adalah kunci agar kita bisa menampilkan versi terbaik dari diri kita. Hijab premium dari LaReine siap menemani para wanita muslimah Indonesia dengan penampilan terbaiknya yang bagaikan seorang ratu," ungkap Citra Irene.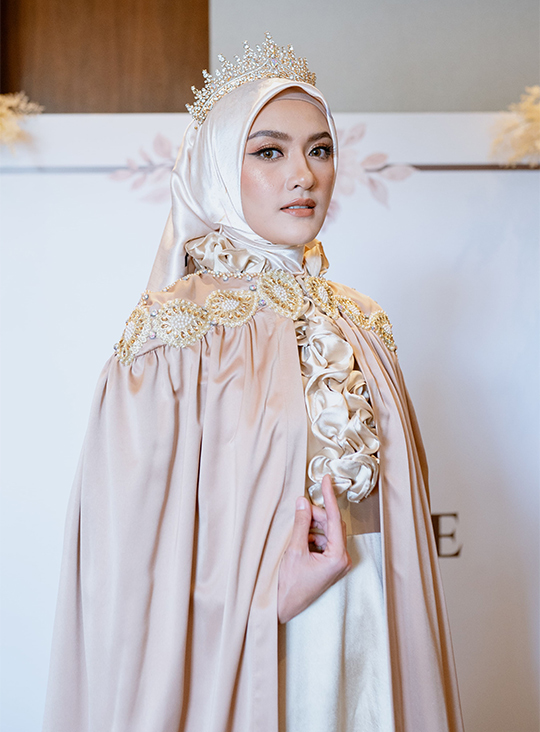 Hijab premium LaReine Scarves  sudah dapat dipesan melalui situs resminya www.lareineofficial.com dengan harga mulai dari Rp 229.000 atau bisa kunjungi official instagram @lareinescarves. (DB)