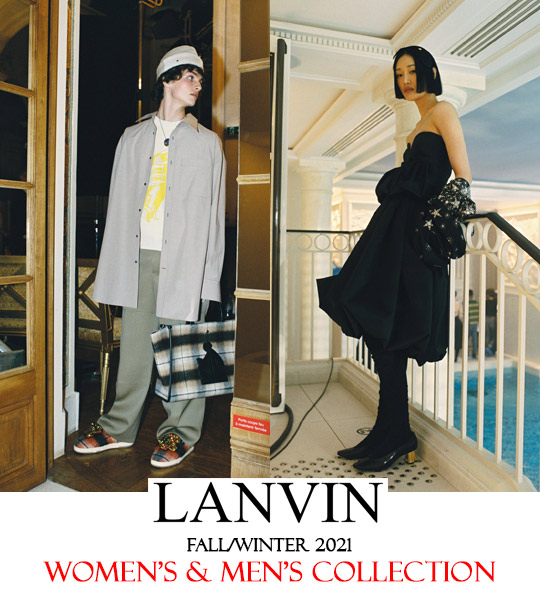 presented by

LANVIN FALL/WINTER 2021 WOMEN'S & MEN'S COLLECTION
Published by Sugar & Cream, Monday 13 September 2021
Text by Dinda Bestari, Image courtesy of Lanvin
Inspiration From The Past, Reinvented For The Present, Calibrated For The Future
Lanvin membawa kita kembali ke era 90 – an, dan 'menceritakan' koleksi terbaru Fall/Winter 2021 yang diluncurkan di Paris Fashion Week tahun ini.  Kali ini, Creative Director dari Lanvin, Bruno Sialelli, mencoba melihat ke belakang dan ke depan dan  mengambil inspirasi dari masa lalu, diciptakan kembali untuk masa kini, serta dikalibrasi untuk masa depan. Serta, menggemakan glamor yang luar biasa – joie de vivre –  keanggunan, dan 'kenakalan' masa lalu dan visi masa depan yang berakar pada optimisme.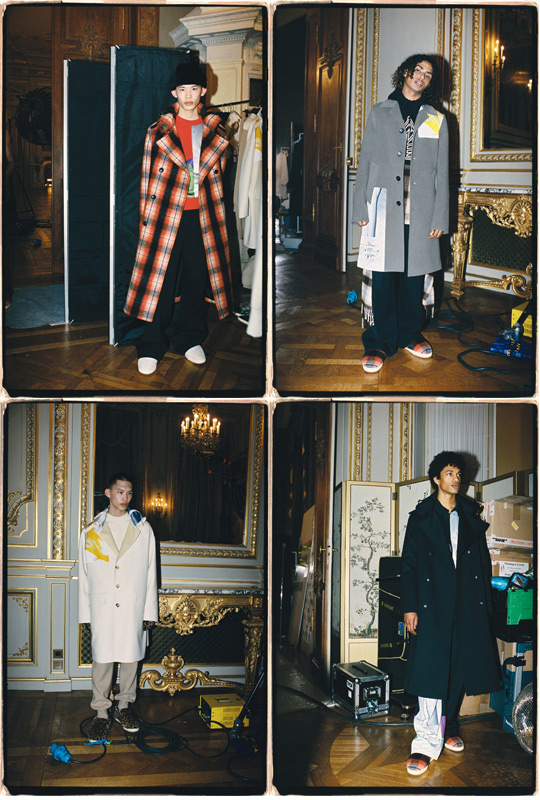 Bruno Sialelli memamerkan Fall/Winter 2021 Collection untuk Lanvin, dalam ode ironis dan jenaka seakan seperti video musik MTV. Diambil di Shangri-La Hotel di Paris, video tersebut menampilkan pemeran para model dan ditemani musik  'Rich Girl' oleh Gwen Stefani ft. Eve.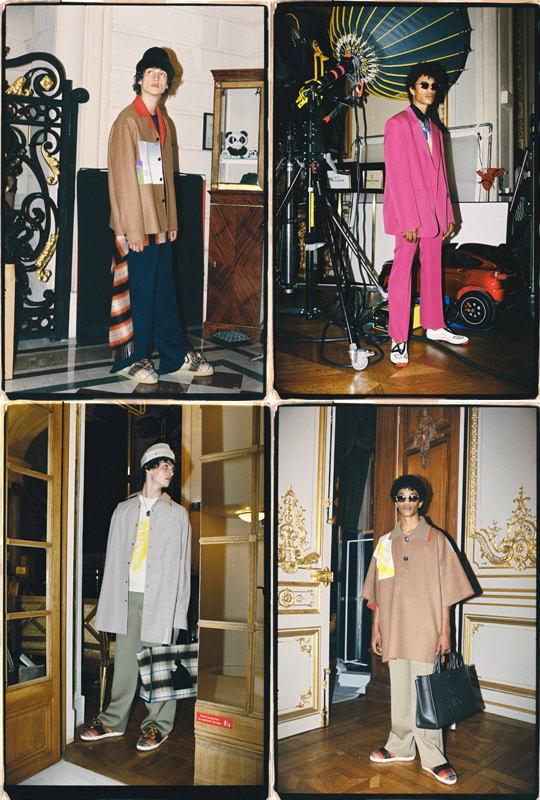 "I wanted to project optimism and some kind of humor. Fashion still allows that to me, especially now. 'Rich Girl' is about fantasizing, dreaming of fabulousness, of being another version of yourself. Lanvin is all about that! So, the best way, in today's context was to tell this season's story was a music video clip – directly inspired by the ones from the noughties – especially Gwen Stefani's. It is a condensed format, immediate and explosive."
– Bruno Sialelli –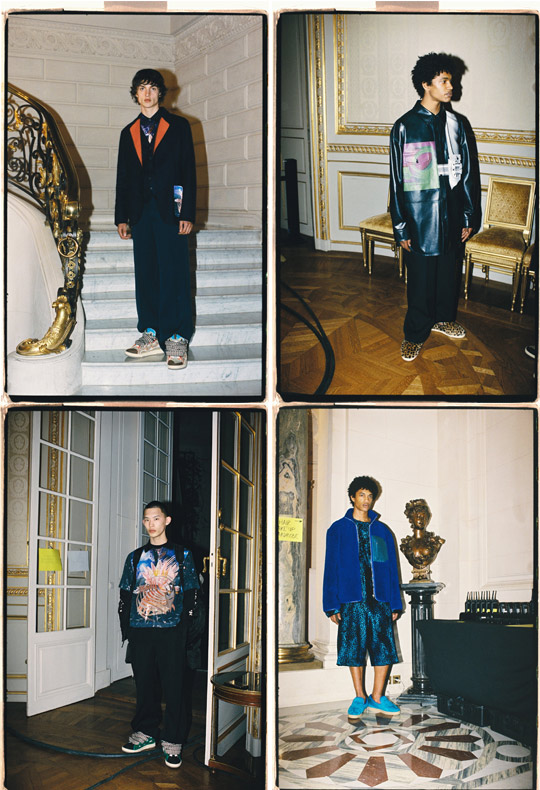 Women's Collection Fall/Winter 2021. ini melihat ke masa lalu sebagai inspirasi, tetapi tentu saja mereka juga 'disuntik' sebagai inspirasi untuk kehidupan setelah pandemi. Koleksi ini memancarkan suasana hati positif, ceria yang  bisa dikenakan untuk acara malam maupun sehari-sehari. Dengan kain yang berkilau, taktik, dan sensual: duchesse satin, taffeta, silk charmeuse, silk crepe, dan pesona animal-print faux fur, setiap gaun dan coats melekat di tubuh, ditemani cape lembut, memberikan keindahan elegan di setiap gerakan, dan menampilkan suasana adibusana dari Maison Paris tertua ini.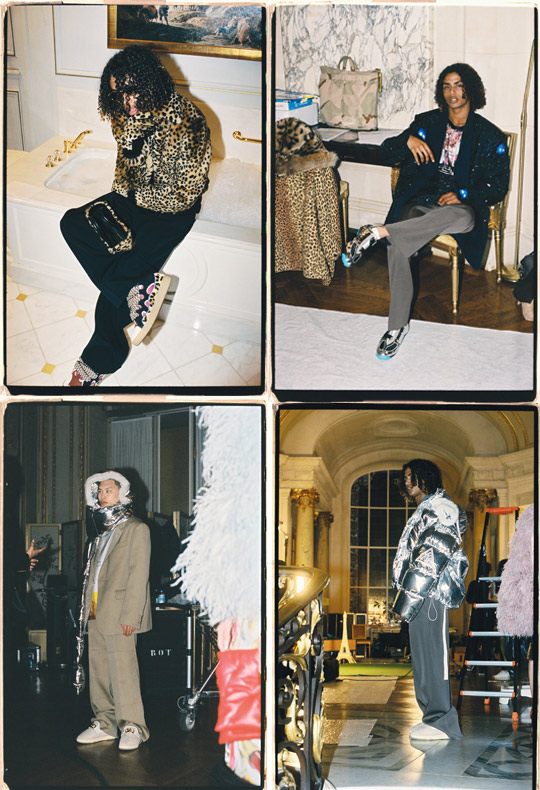 Presented by Interni Cipta Selaras
Mengacu pada arsip Lanvin, Sialelli  mengambil ide dari gaun malam 'Jewelry' dan perhiasan dari pendiri rumah mode ini,  Jeanne Lanvin. Gaun ini diubah menjadi gaun koktail, aksen pita ditambahkan untuk sentuhan feminin.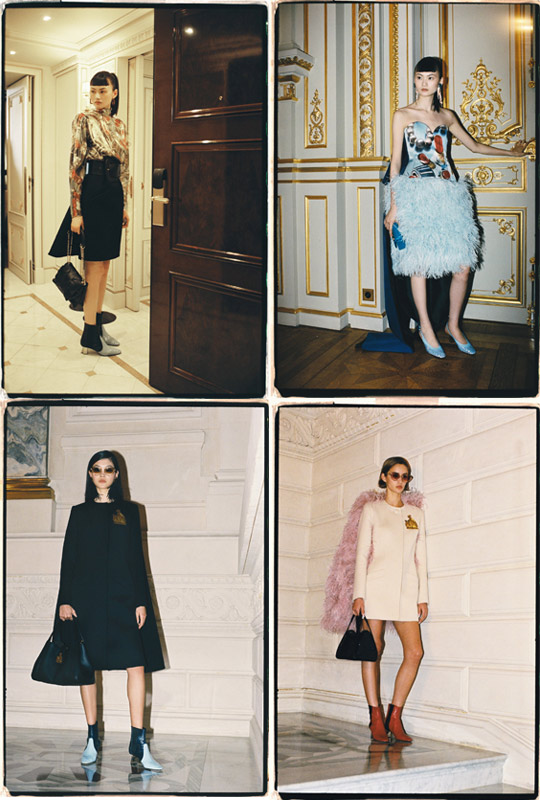 Dan, padanan dan kontras hadir dalam Men's Collection Fall/Winter 2021.  Koleksinya juga mencakup garis maskulin yang dilekatkan pada tampilan streetwear kasual, berdasarkan warisan dan identitas Lanvin dalam tailoring, menciptakan tampilan mewah untuk pria. Melanjutkan tren  cocoon shapes ini, Sialelli telah merancang coats yang menawarkan perlindungan dan kenyamanan. Jaket berpotongan lebar yang pas dengan bahu, dipasangkan dengan sepatu kets Lanvin 'Curb' menghadirkan gaya maskulin yang maksimal. Kontras, namun ada korelasi couture –  percakapan antara pria dan wanita.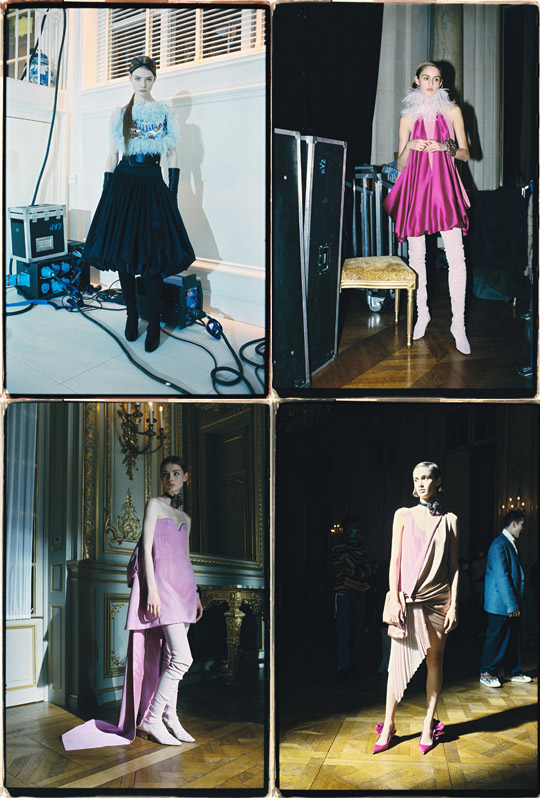 Menggaungkan Women's Collection Fall/Winter 2021, koleksi tersebut sebagian menjadi kanvas untuk karya seniman pop Amerika James Rosenquist. Kilauan duchesse satin dan silk twill menggemakan halaman iklan mengilap yang membentuk inspirasi Rosenquist – di sini, karya-karya tersebut menjadi koleksi tersendiri yang luar biasa seperti  layaknya karya seni.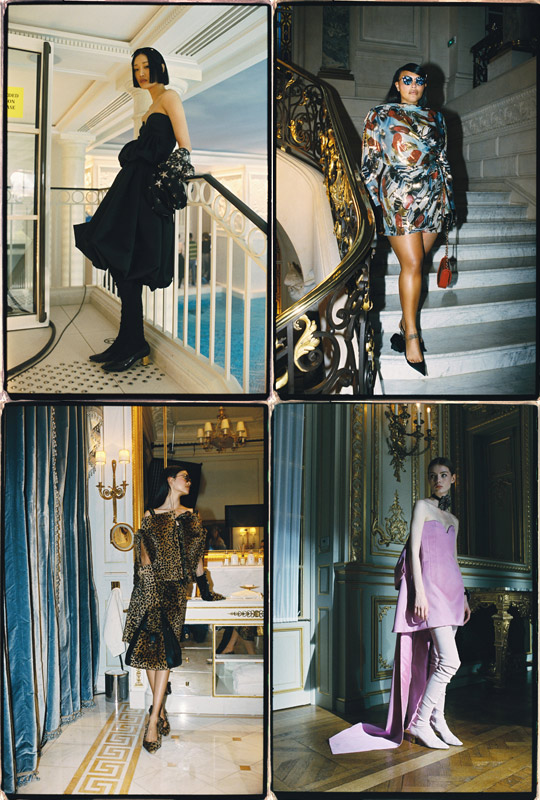 Sebuah kontras, namun ada korelasi couture – percakapan antara homme (pria) dan femme (wanita). Perspektif yang berbeda tentang Lanvin, namun bahasa inti yang sama.