presented by

Lancôme: L'absolu Mademoiselle Shine & The Iconic Blush Subtil
Published by Sugar & Cream, Wednesday 10 July 2019
Text by Dinda Bestari, Image courtesy of Lancôme
Available in Early July on Selected Counters
Tidak  dapat disangkal bahwa wanita Prancis memiliki je ne sais quoi tertentu. Faktanya, tips make-up dari Paris terletak pada lapisan tipis dari perona pipi dan sentuhan lipstik yang memikat. Itulah sebabnya Lancôme meluncurkan dua produk yang berani: L'Absolu Mademoiselle Shine dan Iconic Blush Subtil. Kedua produk ini sengaja diluncurkan untuk meningkatkan kecantikan setiap wanita, sehingga setiap wanita bebas menjadi Mademoiselle.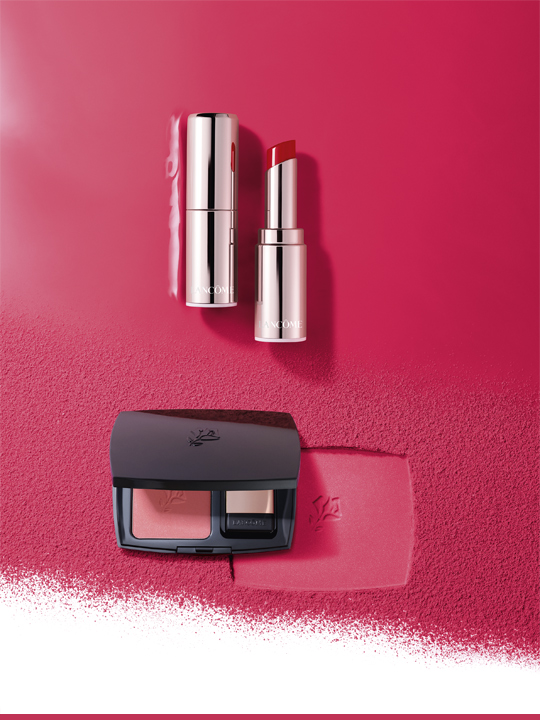 L'Absolu  Mademoiselle Shine sangat ideal untuk wanita yang memiliki semangat kebebasan. Dengan formula pelembab sebagai dasarnya, warna-warna cerahnya menyatu ke bibir Anda serta memberikan aroma lembut, bunga, dan buah. Diperkaya dengan proxylane dan minyak mawar, lipstik ini bekerja sempurna dalam hitungan detik untuk aplikasi yang mudah.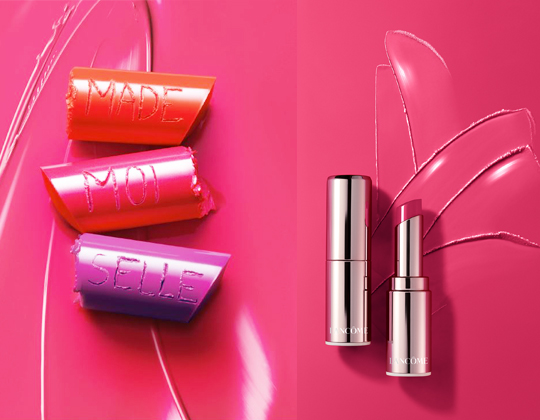 Saat Mademoiselle Shine mewujudkan setiap wanita dengan caranya sendiri yang unik, Lancôme menawarkan berbagai 14 warna berbeda di Indonesia. Koleksi warna pop yang akan menjadi signature terbaru, menjadikannya sempurna untuk menciptakan bare-skin look. Lipstik L'Absolu Mademoiselle Shine hadir dengan top-coat edisi terbatas, L'Absolu Shine # 301 Oh My Smile dan L'Absolu Shine # 302 Oh My Shine, untuk diaplikasikan pada bibir dengan  sentuhan pop menjadikan Anda lebih percaya diri dan hasil akhir yang memesona.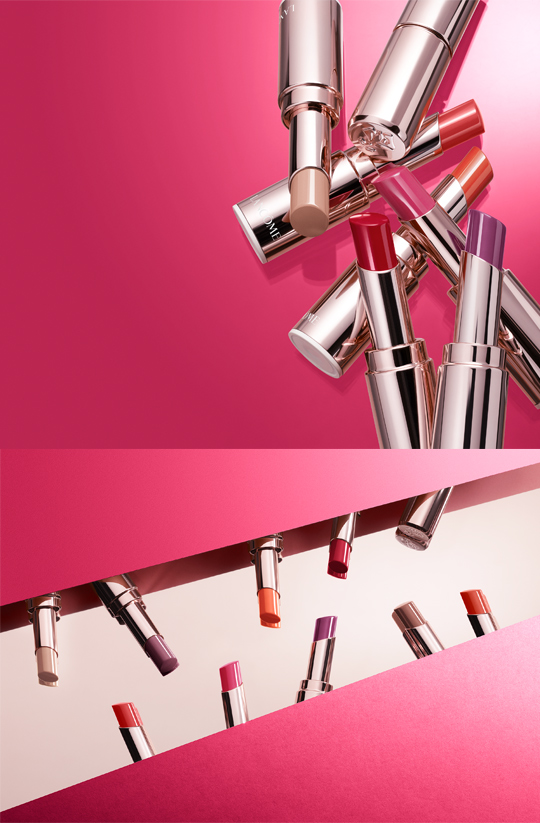 Favorit wanita Prancis lainnya adalah blush on yang bagus untuk menonjolkan penampilan sehat alami mereka. Berhati-hati dan tidak perlu terlalu agresive, campurkan satu bagian lipstik L'Absolu Mademoiselle Shine dengan setetes Blush Subtil. Lancôme meluncurkan tujuh nuansa baru Blush Subtil yang diperkaya dengan formula baru untuk kulit yang segar dan alami. Cocok untuk dipakai semua wanita, meningkatkan kecantikan kulit mereka yang memakainya, Anda dapat memilih warna matte atau bercahaya.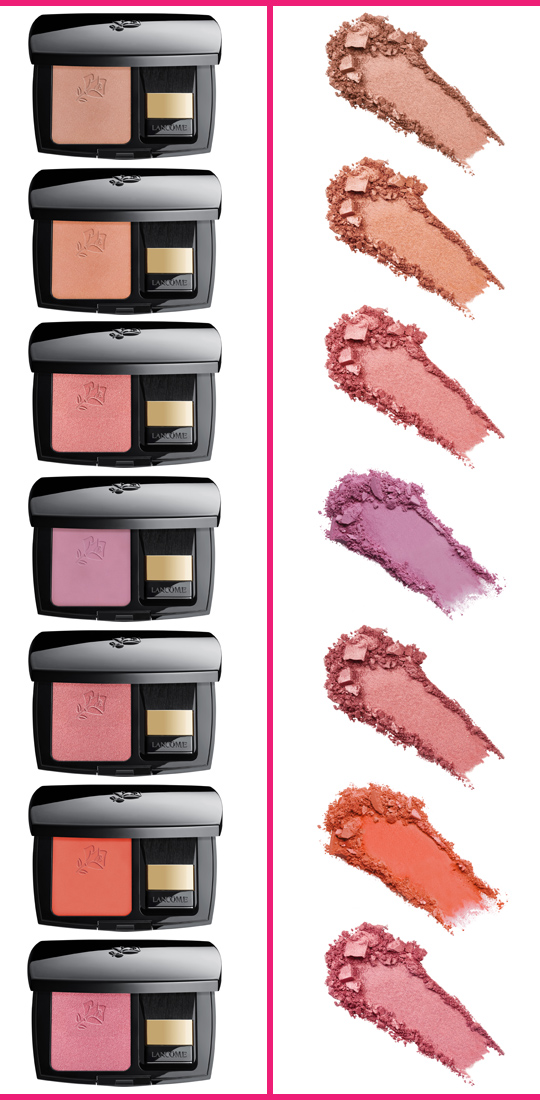 L'Absolu Mademoiselle Shine & Blush Subtil hadir pada awal Juli pada konter tertentu. L'Absolu Mademoiselle Shine: IDR 485,000, Blush Subtil: IDR 630,000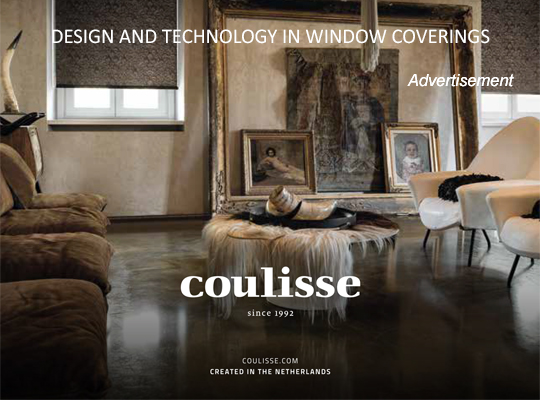 Presented by Coulisse
TAYLOR HILL, A UNIQUE MADEMOISELLE
With her dazzling complexion and colourful lips, Taylor Hill displays her "Mademoiselle" side in her own way. Walking down the streets of Paris with her friends, she stands out as a leader in the movement that's all about applying your make-up with simplicity and freedom – and that self-assured pop! Because in the end happiness is as simple as Mademoiselle Shine free spirit is, driven by pleasure.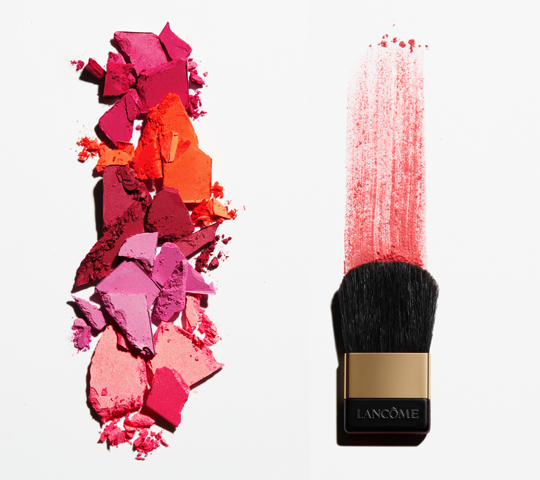 CHIARA FERRAGNI, A SHINING BEAUTY
Lancôme's muse Chiara Ferragni, embodies the modern woman, who is constantly on the go. Powerful fashion entrepreneur and recently mother, her beauty look reflects her lifestyle. She embodies Lancôme's Mademoiselle Collection in three short films, which show a glimpse of her everyday looks.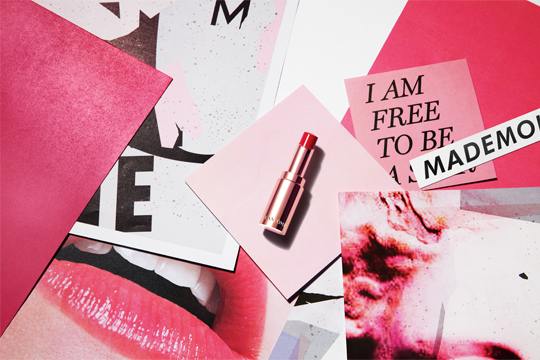 Before leaving her house, she enjoys applying as much lipstick as she wants, as long as it's fresh, juicy and balmy! Shine with pleasure, not with measure! As she is always juggling with her family, her followers and her travels, she can rely on L'Absolu Mademoiselle Shine lipstick's mirrorless and effortless application… Keep going, keep shining! And what better than trying out new things and mixing colours on the lips and on the cheeks? With Blush Subtil and L'Absolu Mademoiselle Shine, Chiara can be Free to mix, free to shine!