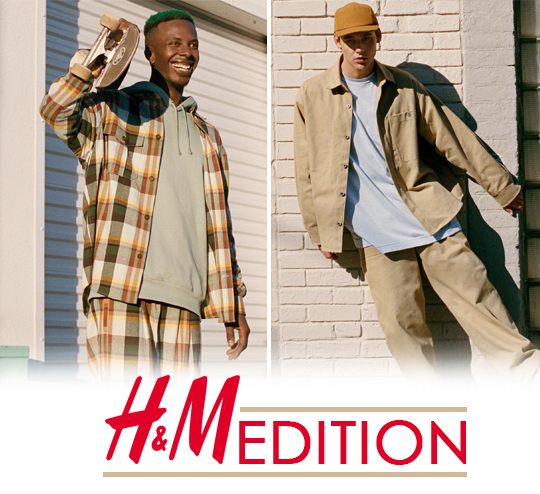 presented by

KOLEKSI H&M EDITION: MERAYAKAN KEKUATAN EKSPRESI PRIBADI
Published by Sugar & Cream, Friday 01 July 2022
Images courtesy of H&M
Koleksi Ketiga dari the Edition by Concept
Berkomitmen dengan misi berkelanjutan, H&M terus menggunakan inovasi baru dalam hal desain dan teknologi yang digunakan untuk produksi setiap koleksinya. Tak terkecuali pada koleksi Edition terbaru kali ini, menawarkan sebuah kumpulan pakaian yang merayakan gaya pria pemberani dan otentik. Inovasi terbaru khusus pada koleksi ini berupa sebuah pakaian utilitarian yang dibuat menggunakan bahan organik dan daur ulang serta pewarna dari tanaman.
Koleksi ketiga dari the Edition by concept ini mengajak semua orang untuk ikut menentukan masa depan pakaian pria. Menampilkan para model di jalanan yang diambil oleh fotografer Matt Jones di jalan-jalan yang semarak di New Orleans, kampanye ini adalah perayaan individualitas progresif dan kekuatan ekspresi pribadi.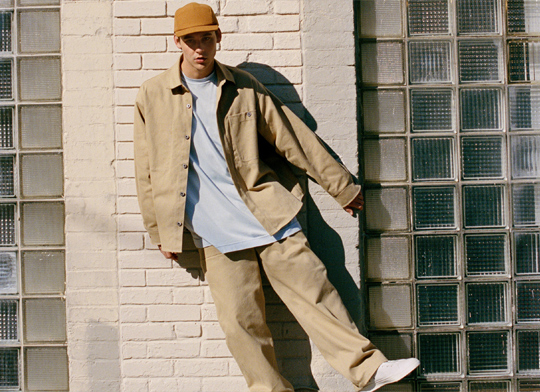 "Titik awal untuk setiap koleksi Edition adalah untuk menantang dan berinovasi dalam misi keberlanjutan kami. Salah satu kunci musim ini adalah memasukkan teknik pewarnaan alami dan nabati. Koleksi yang terdiri dari pakaian pria klasik, referensi luar ruangan dan utilitas yang luar biasa digabungkan untuk menciptakan tampilan modern yang sangat kami banggakan.', kata Ross Lydon, Head of Menswear Design H&M.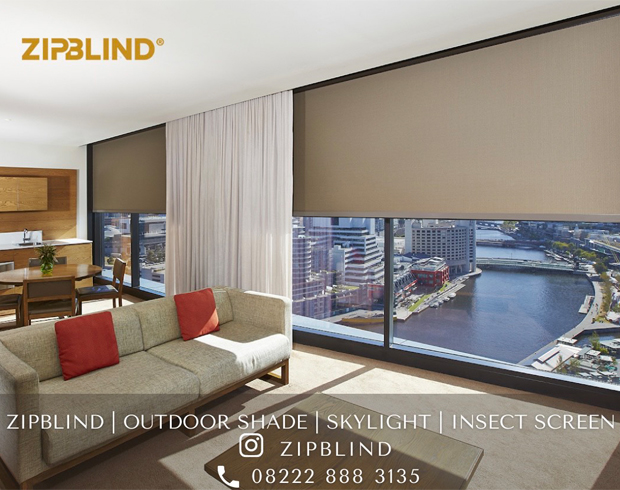 Presented by Zipblind
Koleksi ini menggabungkan elemen work wear, pakaian outdoor yang fashionable dan streetwear dengan fokus pada desain utilitarian yang membawa nilai tambahan melalui estetika maupun fungsionalitas. Palet warna ditentukan oleh penggunaan pewarna tanaman yang inovatif. Teknik baru tersebut ialah kain diberikan pewarna dengan ekstrak tumbuhan, tanah liat alami, bio-resin, dan enzim alami untuk menciptakan warna organik yang indah tanpa menggunakan bahan kimia keras. Melanjutkan misi berkelanjutan H&M menuju masa depan yang lebih sirkular, sebagian besar koleksi menampilkan komposisi bahan tunggal yang dapat dengan mudah didaur ulang menjadi pakaian baru di akhir masa pakainya.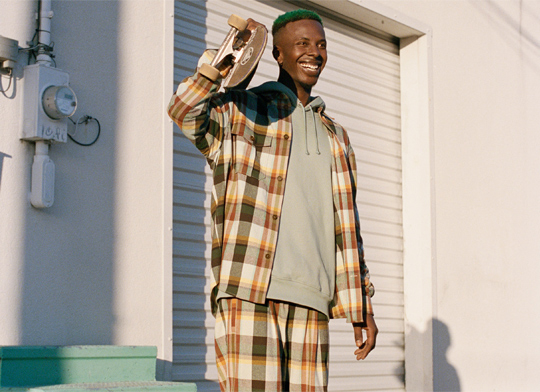 Hadir dalam bentuk jaket, jeans, dan setelan boiler, denim dalam koleksi ini dirancang ulang untuk masa depan menggunakan campuran katun organik dan daur ulang yang lebih berkelanjutan. Salah satu yang menonjol adalah jaket cagoule; terbuat dari 100% nilon daur ulang dalam warna oranye terang dengan kantong kargo besar. Dengan ukuran yang pas, nuansa warna nila yang lembut, dan kancing perak berlapis alami — pakaian kerja tradisional ini diperbarui dengan cahaya kontemporer. Sementara, Overshirt dan kaus yang juga seluruhnya terbuat dari katun organik dan daur ulang diwarnai menggunakan pewarna tanaman alami. (DR)