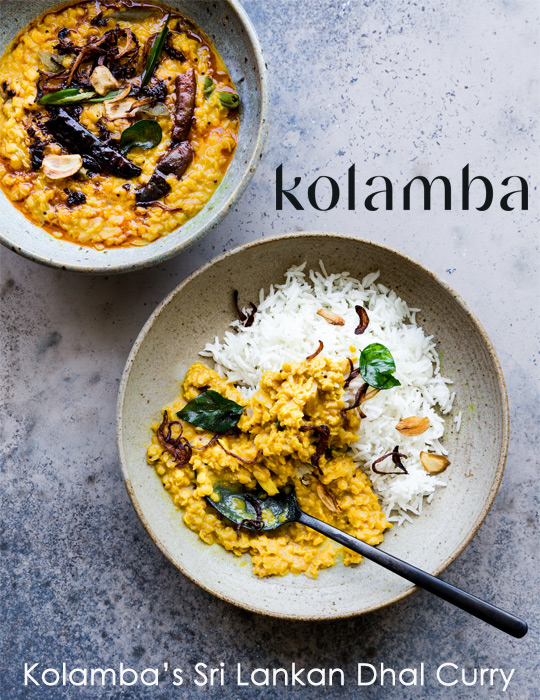 presented by

Kolamba's Sri Lankan Dhal Curry
Published by Sugar & Cream, Tuesday 14 April 2020
Text, Recipe and Images courtesy of Kolamba (London) and Gemma Bell & Co
The Restaurant Recipe To Make At Home
It would be wrong to talk about the hospitality industry and not mention the media. The kindness, creativity and incredible support that journalists have shown to restaurants, chefs, hotels and bars has helped to make the last couple of weeks bearable.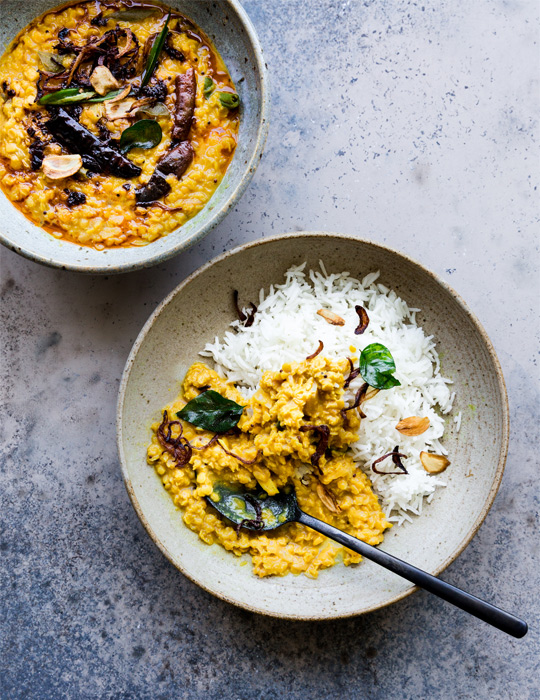 Kolamba's Parripu (Daal)
As soon as the government asked us not to eat and drink out (the unprecedented Covid-19 days), journalists immediately started asking for recipes to take the hospitality industry to readers in their own homes.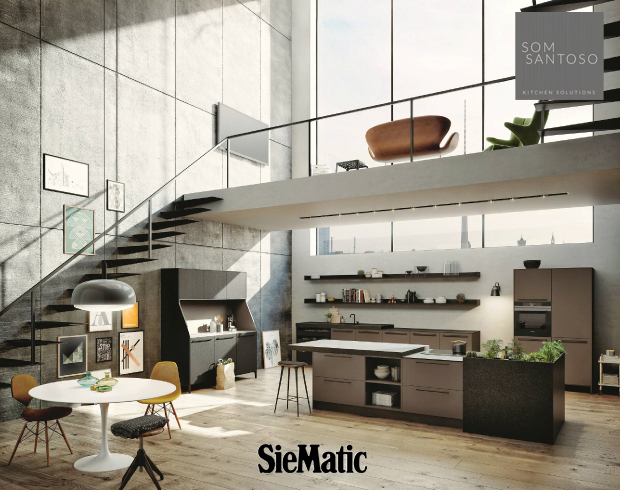 Presented by Som Santoso
Here is one of the favourite recipes that you may wish to try at home.
Ingredients
•3/4 cup red lentils masoor dal – these are split lentils (red/pink)
•1tsp Sri Lankan curry powder (can use 1tsp coriander powder and 1/2 tsp cumin powder)
•1/2 tsp Chili powder
•1/4 tsp turmeric powder
•1 tsp oil
•1/2 tsp mustard seeds
•6 to 8 curry leaves fresh or frozen or dried
•1/2 small red onion chopped
•2 inch cinamon stick
•1 cup water
•3/4 tsp salt or to taste
•1/2 cup coconut milk
Instructions
•Wash the red lentils
•In a saucepan, heat oil over medium heat. When hot, add the mustard seeds and let them start to pop. Add the onion and curry leaves and mix in. Add the Chili powder, curry powder and turmeric powder and stir and cook for 5 to 10 seconds.
•Add the cinnamon stick and a pinch of salt. Mix to coat with spices. Cook for about 3 minutes.
•Drain and add the lentils to the saucepan. Add water and Partially cover and cook for 10mins.
•Add the coconut milk, salt and simmer 12-15mins until the lentils are cooked.
•Adjust the salt
•To serve, you may add some rice
Enjoy!
Find other exciting recipes from few famous restaurants here (http://www.gemmabellandcompany.com/news/)