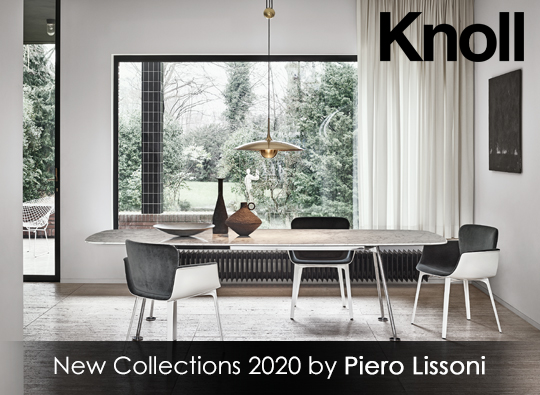 presented by

Knoll New Collections 2020 by Piero Lissoni
Published by Sugar & Cream, Wednesday 07 October 2020
Text by Auliya Putri, Images Courtesy of Knoll
Matic Sofa & KN06 Chair
Garapan desainer Piero Lissoni tidak pernah luput dari setuhan estetika yang manis dengan pembaruan bentuk yang mengejutkan kita semua. Seperti tahun ini, bersama Knoll, sang desainer meliris produk dengan estetika tinggi dan inovasi terkini yang didorong dengan semangat kontemporer label. Terciptalah dua furnitur andalan terbaru yaitu sofa Matic dan kursi KN06.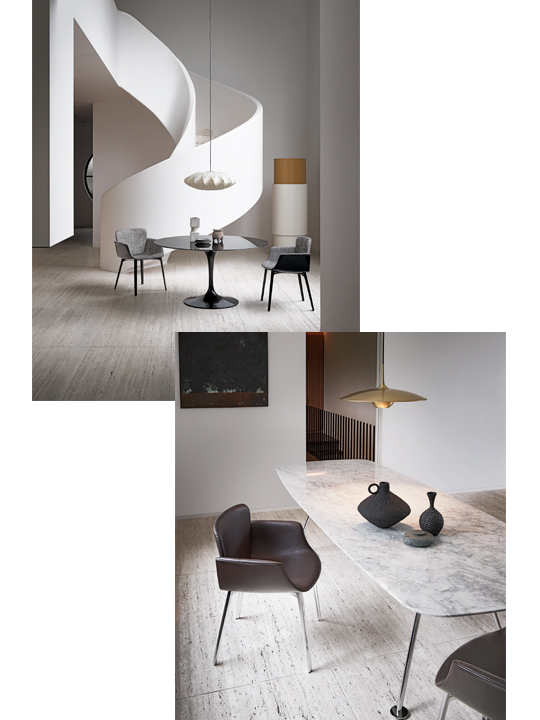 KN06 Chair
"The visible form is the synthesis, the transparency; the invisible part, the work that makes it possible for the visible to come to life. The success of a sofa, of a chair, of an arm-chair depends on the way in which the visible and invisible speak to each other." – Piero Lissoni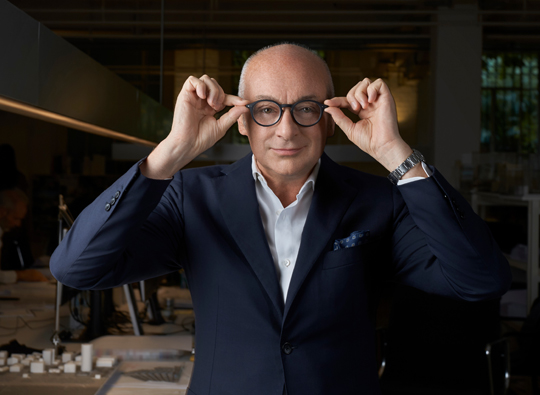 Piero Lissoni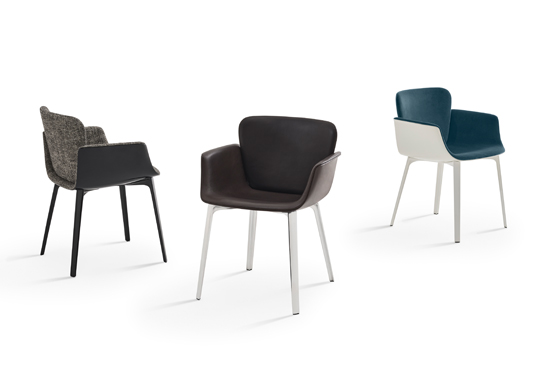 Matic Sofa & KN06 Chair
Sofa Matic mempunyai ciri khas pada bentuknya yang lebar. Sistem komponen inovatif yang memungkinkan Anda untu memilih modular atau linier. Sofa yang dilapisi dengan kulit premium atau kain ini memiliki mekanisme sedemikian rupa untuk memberikan kenyamanan. Dengan desain minimalis namun berkarakter kuat, sofa ini mampu menyatu bersama latar belakang dengan bijaksana. Mau sebagai tempat duduk sambil bercengkerama, atau mengistirahatkan badan sambil minum kopi, bisa juga sebagai tempat untuk merebahkan tubuh yang lelah, sofa Matic ideal untuk segala gaya ruangan.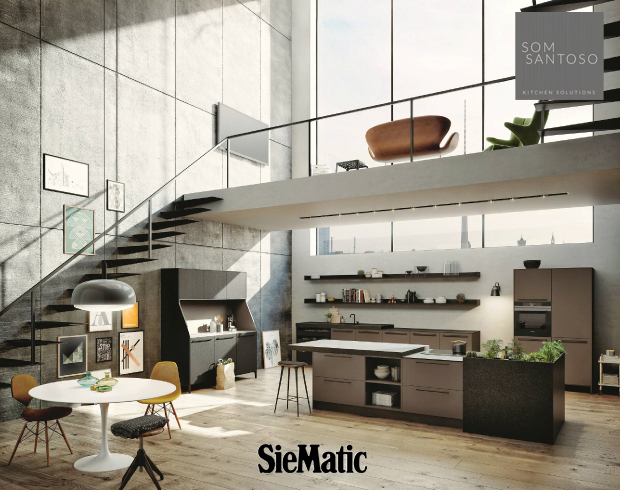 Presented by Som Santoso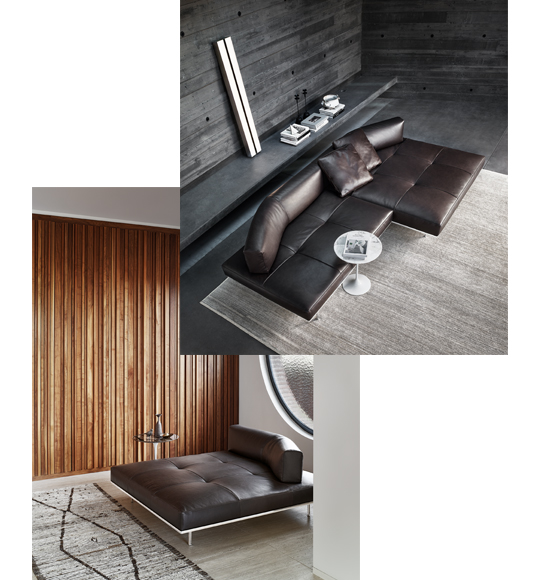 Matic Sofa
Sebuah perkawinan sempurna antara modernitas dan tradisi terlihat pada koleksi kursi KN06. Dengan bentuk melengkung dan sandaran tangan yang tinggi layaknya sebuah pelukan bagi mereka yang duduk di atasnya. Harmoni kelembutan menyelimuti desain minimalis dalam kesatuan struktur yang sempurna. Juga dilapisi dengan kulit premium atau kain, kursi ini memiliki empat kaki aluminium yang siap menopang dengan kokoh. Perpaduan antara keunggulan industry dan teknologi memberikan kursi ini kemampuan untuk bertahan tak lekang oleh waktu, juga mampu beradaptasi dalam berbagai konteks desain ruangan.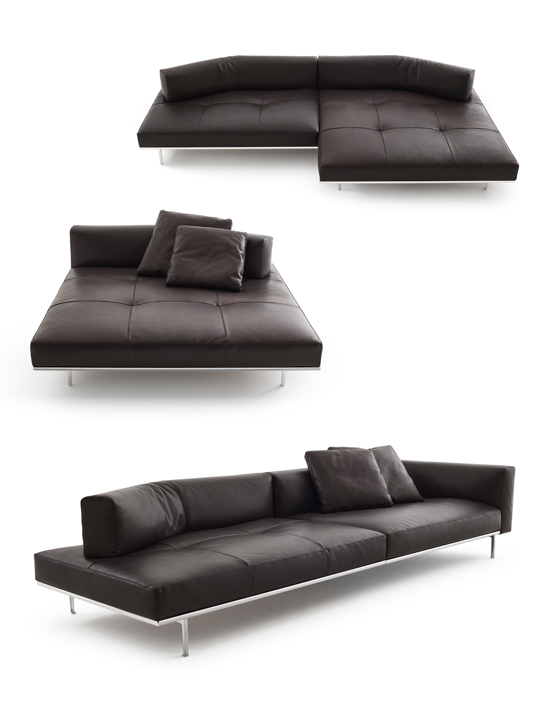 Matic Sofa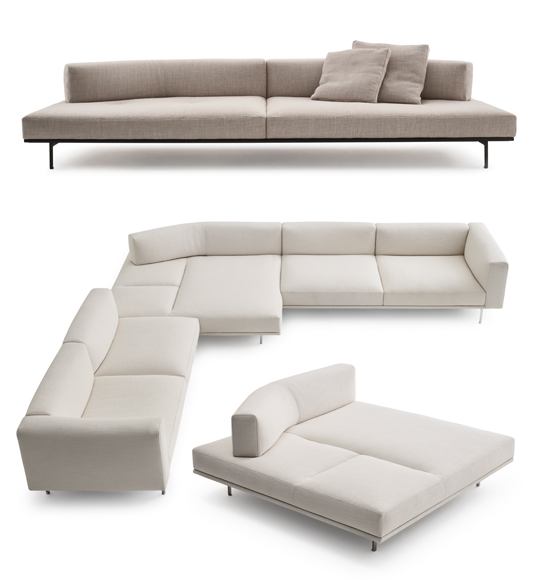 Matic Sofa