presented by

KETTAL – GRAND BITTA BY RUDOLFO DORDONI
Published by Sugar & Cream, Thursday 20 October 2022
Image courtesy of Kettal
Outdoor Collection Featuring Braid Polyester
Bespoke outdoor brand Kettal has just released a new collection called Grand Bitta by Rudolfo Dordoni. Grand Bitta is a warm, comfortable collection which features a combination of aluminium frames with braided polyester cords, teak and stone table tops.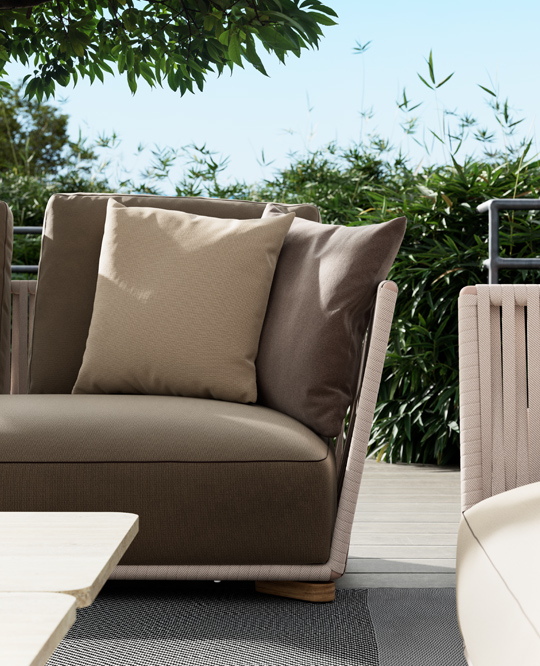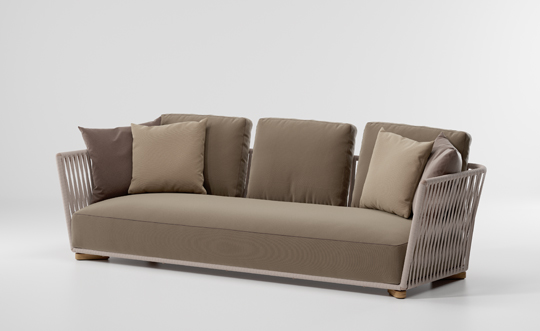 The collection consists of sofa ( a two-seater or a three-seater sofa) and a modular sofa (centra, left and right module) for a flexibility arrangement.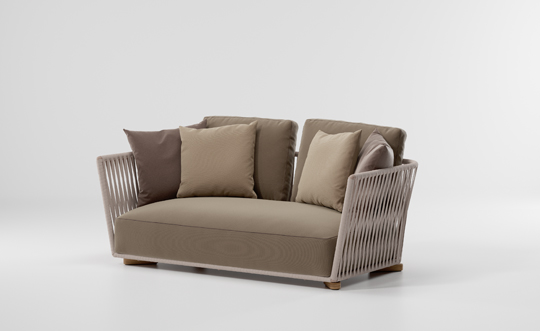 Presented by Le Chateau Living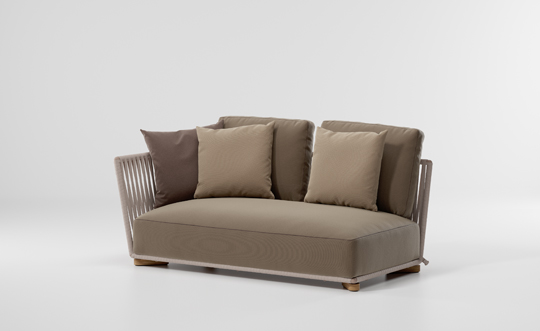 'My aim was to create dense braiding that would still let the air through, reminiscent of the braiding of the ropes used to moor boats (hence the name Bitta, which means "mooring" in Italian), which makes the pieces look lightweight but, at the same time, they look just like cosy nests in natural colours to sit back and relax in' – R. Dordoni.