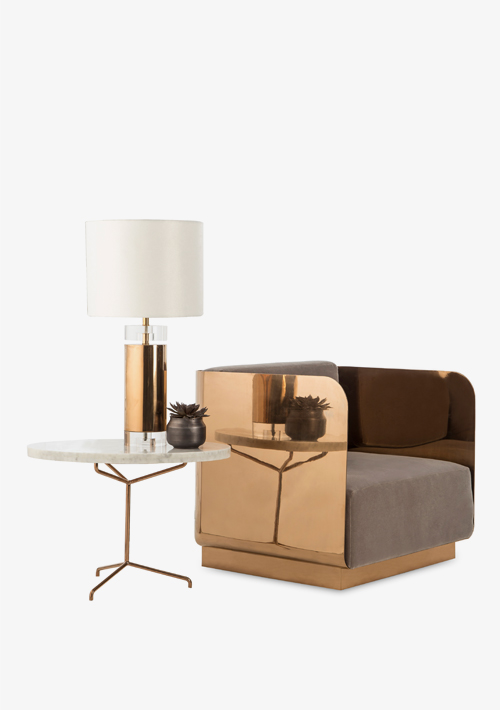 Kelly Hoppen for Resource Décor
Published by Sugar & Cream, Thursday 28 April 2016
Kelly Hoppen MBE Celebrates the 40 Years in Design
Merayakan 40 tahun kiprahnya di dunia desain, Kelly Hoppen MBE berkolaborasi dengan Resource Décor untuk menciptakan sebuah koleksi furnitur eksklusif yang terinspirasi dari kehidupan, perjalanan, barang antik, dan hunian sensasional sang desainer interior yang terletak di London. Proses pengembangannya dilakukan Kelly bersama dengan Studio of Innovation and Design di Vietnam milik Resource Décor pada tahun lalu. Koleksi ini diluncurkan di Amerika pada bulan April ini.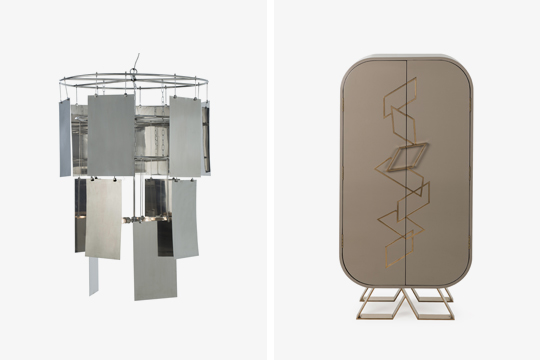 Marilyn Chandelier & Sting Cabinet
Kelly meyakini bahwa tekstur memiliki kekuatan untuk menambah kedalaman dan sensualitas pada sebuah ruangan. Dan secara elegan, ia bereksplorasi dengan ragam material untuk menghasilkan desain yang ikonik, retro, dan reflektif terhadap filosofi desainnya yang mempertemukan Timur dan Barat.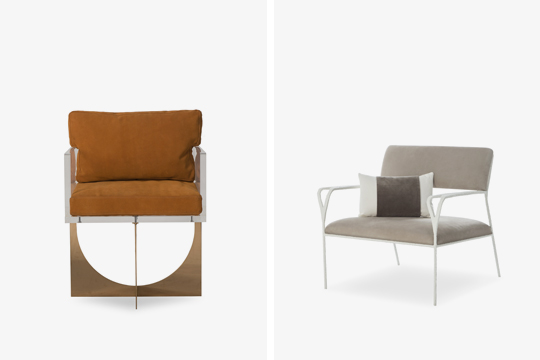 Degas Occasional Chair & Avalon Occasional Chair
Dalam koleksi yang terdiri dari 100 pieces ini, Kelly menghadirkan furnitur dengan beludru mewah, kulit yang kaya, dan linen. Desain modern dan vintage menampilkan ciri khas Kelly berupa skema warna netral dengan sentuhan rust orange, khaki, dan pastel pink. Metal finish yang digunakan meliputi rose gold, nikel, perunggu, kuningan, dan stainless steel dengan smoked glass, kayu, dan pernis berwarna untuk mencuatkan sudut pandang high fashion yang menjiwai keseluruhan koleksi.


Bessie Pendant & Retrospective Collection
"Akhirnya saya dapat membiarkan imajinasi saya berlari dengan bebas dan mendesain karya-karya yang telah saya impikan selama bertahun-tahun," ungkap Kelly yang juga seorang style influencer. "Saya membayangkan setiap produk akan menjadi seperti apa, dan berkat kerja keras yang didukung oleh workshop serta tim yang brilian, koleksi ini pun terlahir. Saya merasa sangat senang dengan hasil akhirnya – setiap kreasi adalah sebuah pernyataan kuat atas elegansi yang tak lekang oleh waktu. (HK)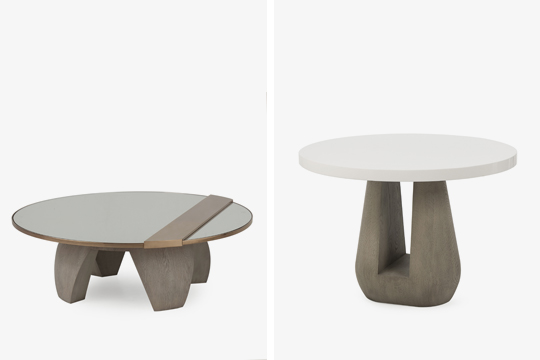 Titian Coffee Table & Gray Side Table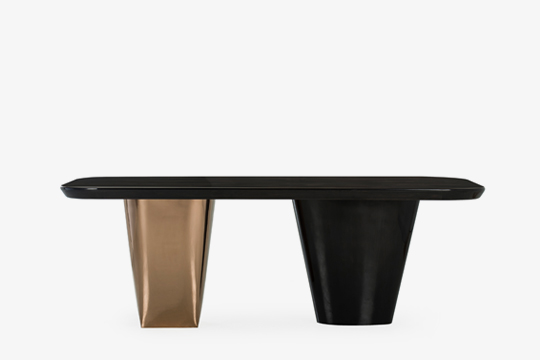 Shield Dining Table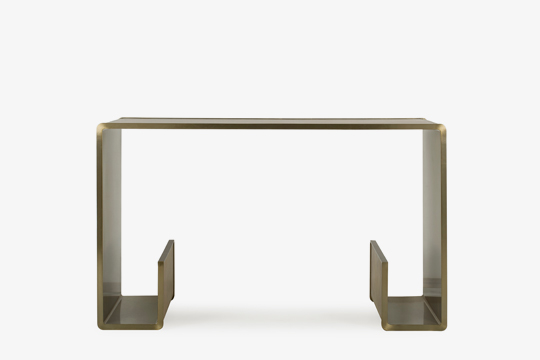 Degas Desk