presented by
KALL BY KETTAL STUDIO
Published by Sugar & Cream, Monday 09 October 2023
Image and text courtesy of Kettal
"Phonebooth"
We imagined that ideally a "Phonebooth" should simply be the door to a meeting room, nothing more. For this reason, we made the glass door the protagonist and the space of the "Phonebooth" corresponds to the projection in space of this door. The result is that, if you look at it from the front, the volume is not perceived and it could be understood to be embedded against the wall. We sought the minimum expression to fulfill the function, with no other pretension than that.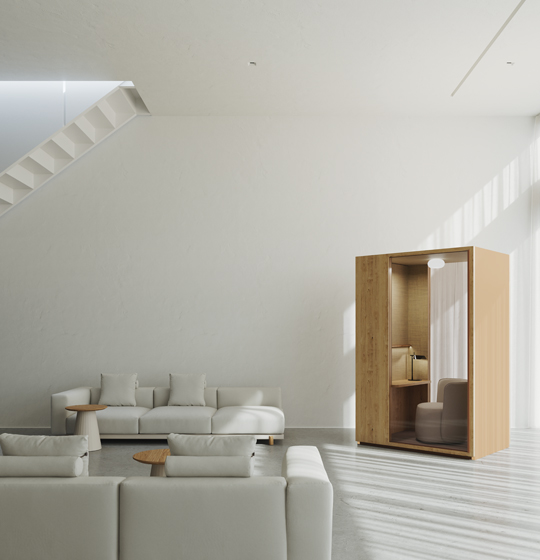 An important point is privacy. When the user is working inside one of these "Phonebooths" currently in existence, they could be having a meeting in a discreet place or it is just the opposite and they are exposed as if in a showcase. For this reason we created small side walls, which in addition to fulfilling an important structural function, keep documents, the screen of any device or even facial expressions private during conversation. These two elements create a certain privacy without losing the transparency of the object. We have also added a translucent curtain, which provides even more protection from prying eyes.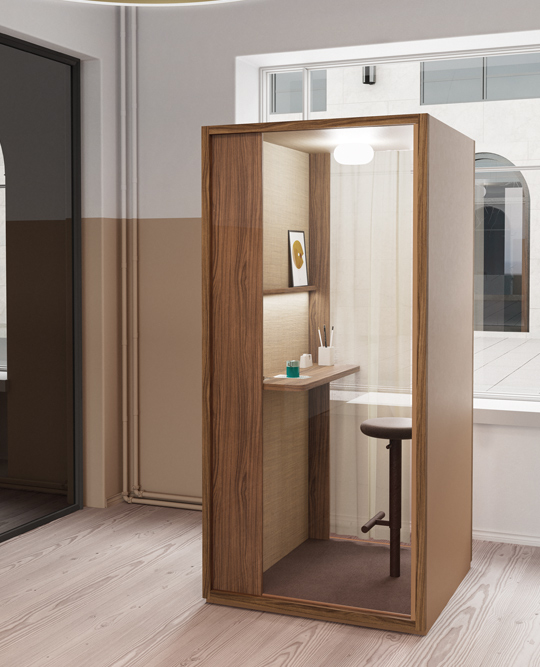 We have also worked on environmental and aesthetic aspects. We tried to flee from a cold space, to create a pleasant, warm atmosphere, closer to that of a meeting room or a room at home, rather than the coldness of an elevator car, as happens in many of these objects.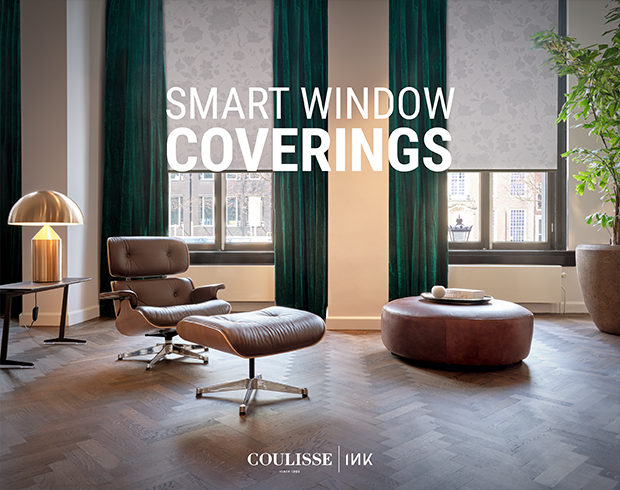 Presented by Coulisse | INK
Technology is an important factor. For Kettal, technology is not an end, but a means to facilitate use. Everything is electronically controlled: scene creation systems, table height adjustment, ventilation control, connectivity… everything is intentionally hidden. Even the interaction controls simulate the knobs on old Hi-Fi equipment. The reason in not nostalgic, but to emphasize that this cabin is a simple and pleasant space, where the main technology is provided by the user with his devices. However, a touch screen control system is also available for more tech-savvy users.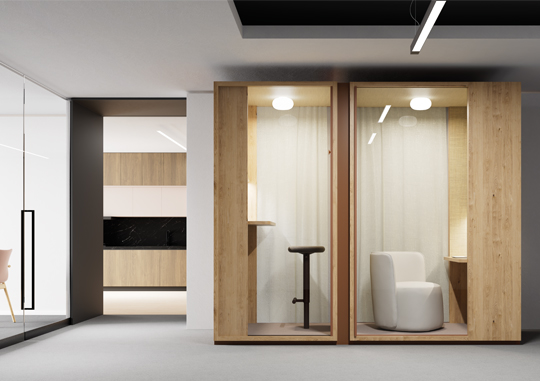 The Kall family is available in several sizes. "S" is the most basic and standard, with space for a stool, "M" accommodates a low armchair, and "L" is 30 cm wider and allows a swivel armchair to be installed as if it were a lounge room, for a much more relaxed working posture. And then there is the four-seater "XL" version. All of them are modular and can be joined together to create special configurations as required.