presented by

Jonathan Rachman – My first book, a memoir: The Garlic Peanut Story
Published by Sugar & Cream, Wednesday 14 October 2020
Text by Dira Rohmatun, images courtesy of Jonathan Rachman
Tribute A Beloved Sister
Kapan Anda terakhir kali membaca buku sebuah memoir? Memoir yang memuat kenangan tak terlupakan diwujudkan dalam bentuk narasi tulisan, kerap menjadi daya tarik kekuatan inti dari cerita tersebut. Mari menyambut buku terbaru dari Jonathan Rachman, interior desainer asal Indonesia yang berdomisili di San Francisco. Sebuah memoir yang didedikasikan sang desainer kepada kakak perempuannya di Indonesia. Besar di Indonesia, Jonathan dengan tekad bulat memutuskan meneruskan kariernya di beberapa negara, hingga akhirnya Ia memilih berdomisili di San Francisco dan mendirikan firma interior dan sebuah butik home accessories bernama Jonathan Ranchman Design (JRD).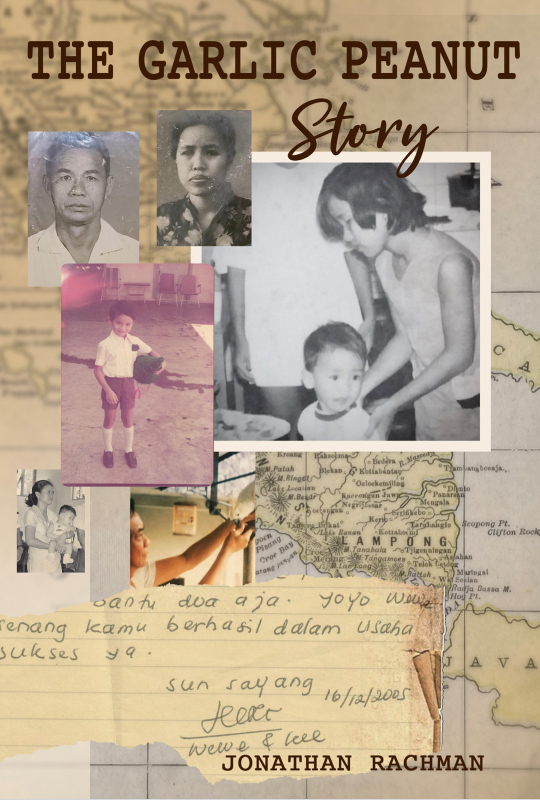 Melalui memoir yang berjudul The Garlic Peanut Story, Jonathan mengisahkan dua kehidupan yang sangat berbeda, mengejar jalan yang berbeda pula dalam perbedaan waktu, geografi, dan dislokasi kehidupan modern. Jonathan merangkai surat yang ditulis untuk anak-anak saudara perempuan angkatnya. Sebuah rasa syukur dan terima kasih Jonathan atas cinta penuh kasih dari sang kakak, yang terus menopangnya melalui masa kecil yang begitu menyakitkan.
The Garlic Peanut Story dapat dimiliki dengan cara mengikuti Pre-Order di sini.


Presented by Interni Cipta Selaras
"I am dedicating this book to my sister Wewe and her two children, Grace and Zef …and to all the sisters and angels in my life, di sini and di sana: I am the person that I am because of you, I promise to pay it forward…". Jonathan Rachman.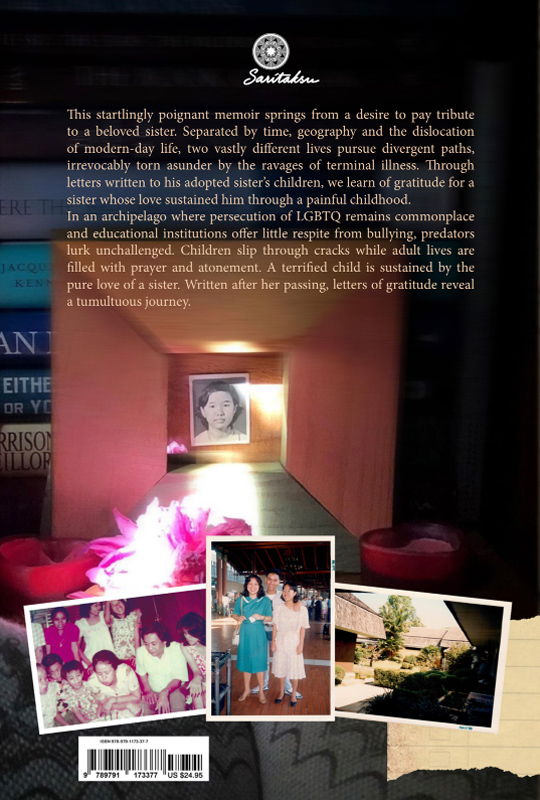 Dalam buku yang ditulis selama 13 tahun lamanya, Ia mendokumentasikan kepedihannya ketika dilahirkan berbeda dan berada di tengah konflik hiruk pikuk rumah tangga yang seakan tidak terlihat. Namun sesungguhnya, terdapat seorang anak yang ketakutan jatuh melalui celah ke dalam neraka pribadinya sendiri. Di tengah ketakutannya, Ia ditopang oleh kasih sayang yang tulus dari sang kakak perempuannya. Dalam memoir ini, Anda dapat merasakan perjalanan kehidupan sang desainer yang penuh gejolak dan masa kecil yang penuh cinta dari seorang saudara.