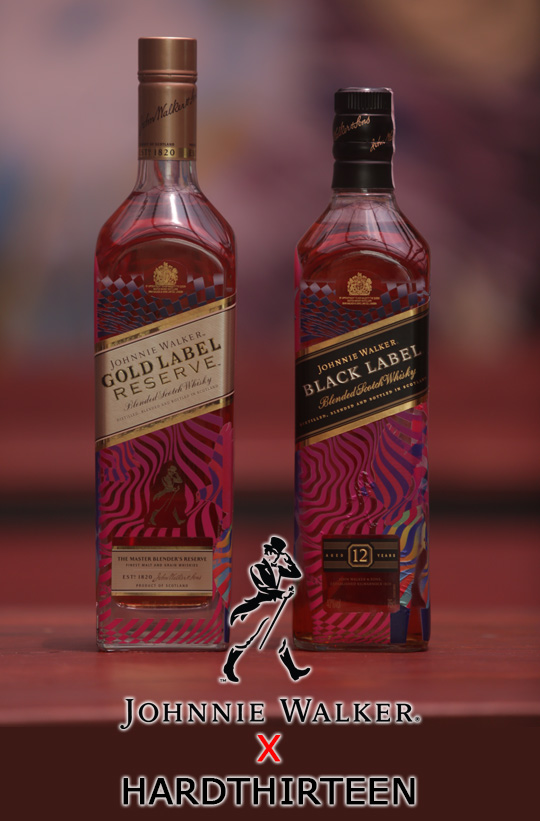 presented by

JOHNNIE WALKER® X HARDTHIRTEEN : THE WALKERS EDITION
Published by Sugar & Cream, Tuesday 28 September 2021
Text by Dira Rohmatun, images courtesy of Johnnie Walker
Kolaborasi The Walkers Pertama Yang Membawa Karya Seni Grafiti Ke Level Berikutnya
Mendobrak kreativitas selama masa pandemi ini, Johnnie Walker® berkolaborasi dengan Hardthirteen dalam rangka merayakan semangat mendorong batasan dalam berkespresi dengan memperkenalkan edisi The Walkers. Dalam kolaborasi ini, Johnnie Walker® dan Hardthirteen menantang diri untuk keluar dari kebiasaan seni grafiti tradisional di atas kanvas dan dinding, menggantinya dengan menggunakan botol ikonik Johnnie Walker® sebagai medium karya. Hasilnya ialah 120 botol Black Label dan Gold Label dalam edisi terbatas yang mulai tersedia pada tanggal 28 September 2021 melalui minuman.com ataupun Tokopedia.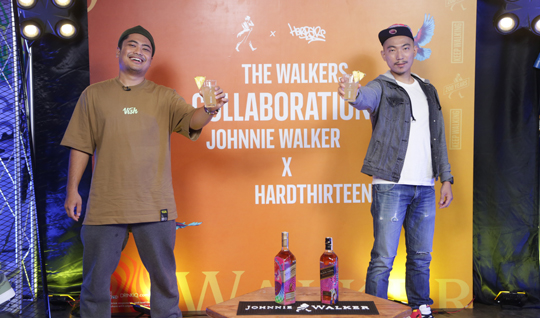 Hardthirteen dan Dannies Hendrato 
"Johnnie Walker® menempatkan inovasi sebagai hal utama dalam menghadirkan cara-cara baru dan menciptakan pengalaman yang modern bagi konsumen untuk menikmati scotch whisky kami. Dengan semangat terus berinovasi, tahun ini kami memperkenalkan The Walkers, personifikasi dari semangat dan keberanian untuk menantang kebiasaan-kebiasaan lama dan menerobos batas-batasan yang kabur, semangat yang menjadi DNA Johnnie Walker® dalam perjalanannya selama dua abad," ujar Marketing Manager Diageo Indonesia untuk Portofolio Wiski, Dannies Hendrato.
Ilustrasi Hardthirteen yang terus membangun persepsi positif dan menjadikan seni graffiti sebagai bagian dari budaya dan seni Indonesia ini, tertuang pada botol Johnnie Walker® Black Label dan Johnnie Walker® Gold Label, yang mengekspresikan semangat mendorong batasan yang dinamis dipadu dengan tradisi Johnnie Walker® yang klasik. Sehingga menghadirkan koleksi seni yang eksploratif dalam warna-warna menyala yang bersemangat dengan simbol-simbol yang penuh makna. Selain itu, karya kolaborasi Johnnie Walker® x Hardthirteen ini juga menghasilkan merchandise edisi The Walkers eksklusif berupa kaos lengan panjang dan topi.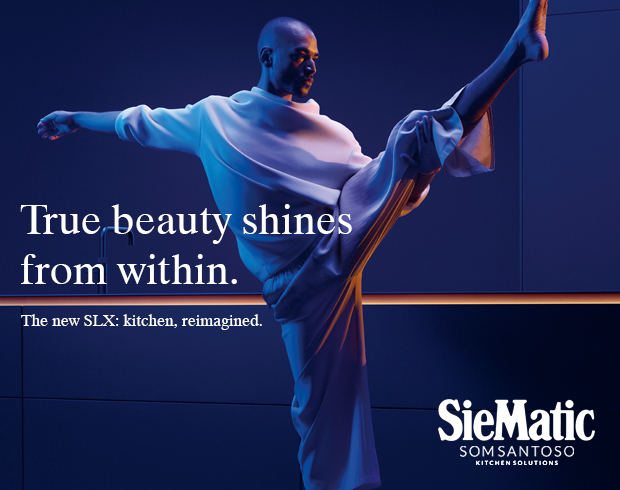 Presented by Som Santoso
Hardthirteen menyambut kolaborasinya dengan Johnnie Walker® sebagai kesempatan yang luar biasa. "Saya sangat bersemangat terlibat dalam kolaborasi ini yang menjadi wujud dari keinginan saya untuk tampil bersama merek dunia, apalagi dengan merek yang sangat ikonik seperti Johnnie Walker®. Yang sangat saya hargai adalah kolaborasi kami berlandaskan pada semangat dan nilai yang sama, yakni 'mendorong batasan.' Dalam kolaborasi ini saya bisa mengekspresikan kreativitas dan 'siapa'. Kolaborasi ini juga menjadi babak baru dalam perjalanan street culture dan bagaimana karya lokal Indonesia hadir bersama merek global. Saya berharap karya ini dapat menginspirasi lebih banyak orang untuk terus berkarya dan melampaui batasan-batasan yang ada," kata Hardthirteen.
Dalam kolaborasi ini, Johnnie Walker® berharap dapat membawa karya lokal Indonesia ke level berikutnya, dan menginspirasi bahwa siapapun punya jiwa The Walkers serta kekuatan untuk mendorong batasan-batasan yang ada, untuk menghasilkan karya-karya hebat seperti The Walkers Edition.