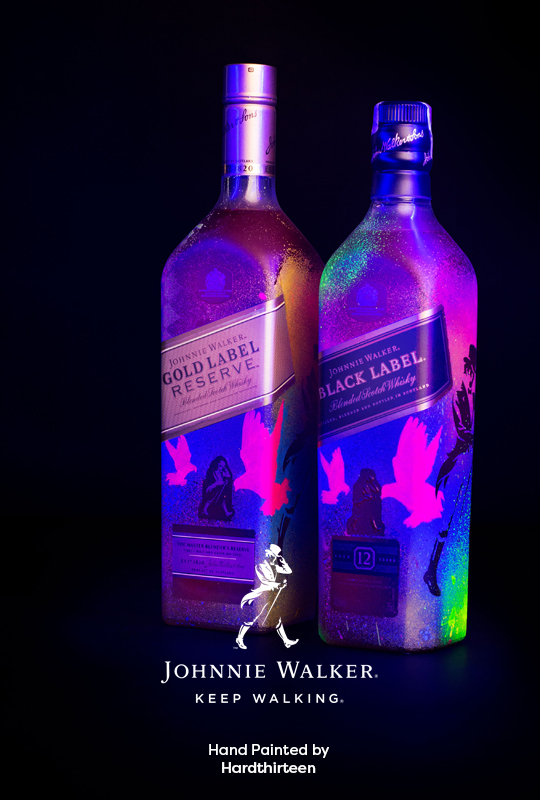 presented by

JOHNNIE WALKER: LELANG 2 BOTOL THE WALKERS COLLECTION EDITION
Published by Sugar & Cream, Monday 14 February 2022
Images Courtesy of Johnnie Walker
Hand Painted by Hardthirteen
Melalui moto "#BeTheWalkers – jadilah The Walkers dengan terus mendorong batasan-batasan yang ada dan mengambil bagian dalam niat mulia", jenama wiski scotch Johnnie Walker® Walker meluncurkan 2 botol istimewa The Walkers Collector Edition. Dimana kedua botol ini; Johnnie Walker® Black Label The Walkers Collector Edition dan Johnnie Walker® Gold Label Reserve The Walkers Collector Edition, merupakan koleksi langka yang dilukis langsung oleh Hardthirteen, seorang artis visual ternama Indonesia.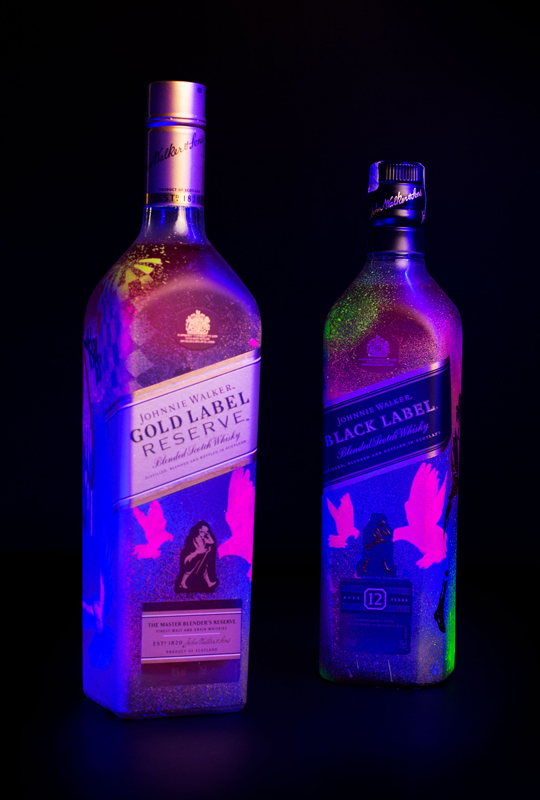 Kedua botol langka ini adalah botol wiski pertama yang dilukis menggunakan cat yang bisa menyala untuk mengobarkan semangat dan harapan. Teknik unik pun dilakukan seniman dalam menyempurnakan setiap detail demi mempersembahkan karya masterpiece. Desain karya seni yang hidup dan berwarna mengungkapkan interpretasi sang seniman tentang perayaan keberhasilan. Elemen burung terbang berlatang bola dunia dan kisi-kisi merepresentasikan tantangan untuk mencapai tujuan untuk maju menghadapi perubahan.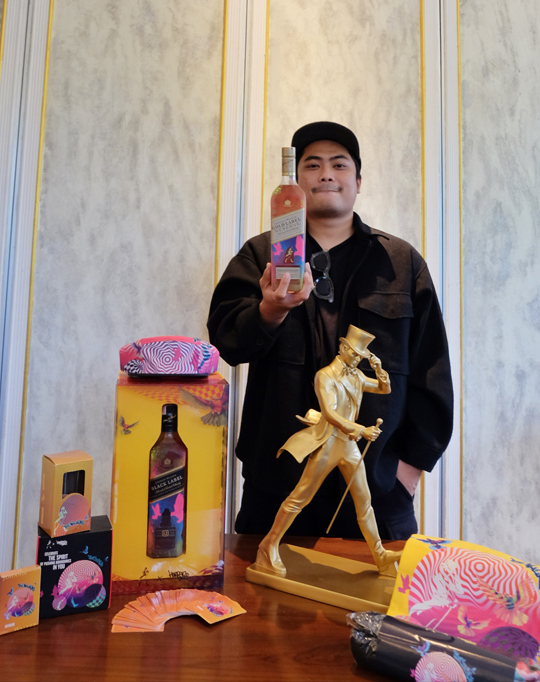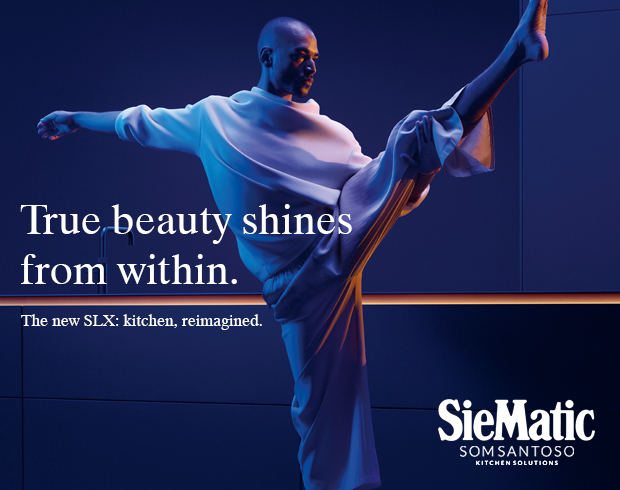 Presented by Som Santoso
Dan dua botol istimewa ini telah dilelang pada 3 – 6 Februari 2022 lalu melalui platform lokal @kickavenue ditawarkan mulai harga IDR 2.000.000. Dimana hasil lelang akan diserahkan untuk LSM Kopernik demi untuk mendukung mata pencaharian masyarakat di tengah perkembangan situasi yang tak terduga di Indonesia, khususnya bagi pelaku industri kreatif.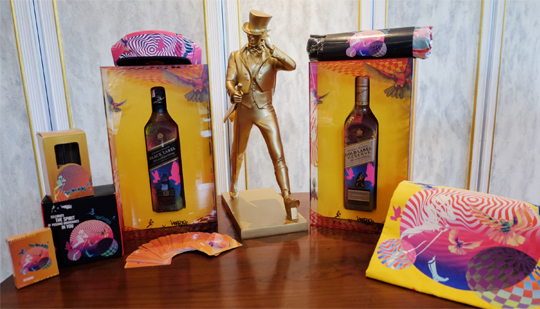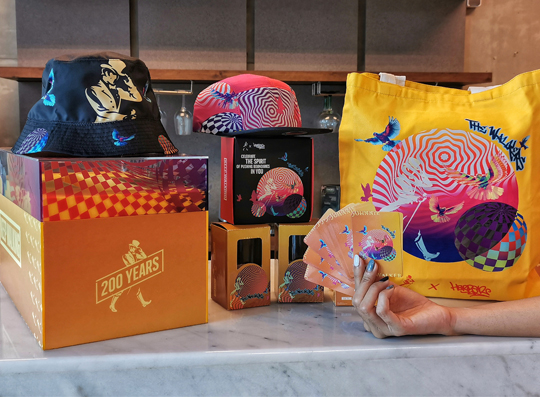 "Kami ingin memberikan dukungan kepada LSM lokal seperti Kopernik yang menjawab kebutuhan komunitas terdampak di saat Indonesia sedang mengalami pandemi seperti sekarang ini. Sebagai bagian dari komunitas, tugas kita adalah selalu memberikan dukungan dan bersatu untuk membuat perubahan yang berarti. Bergabunglah dalam kampanye #BeTheWalkers ini dan mendukung komunitas-komunitas lokal yang terdampak dengan mengajukan penawaran terbaik Anda. Kontribusi Anda akan sangat berperan dalam niat mulia ini," tutur Puneet Narang, Managing Director Diageo Indonesia. (AP)