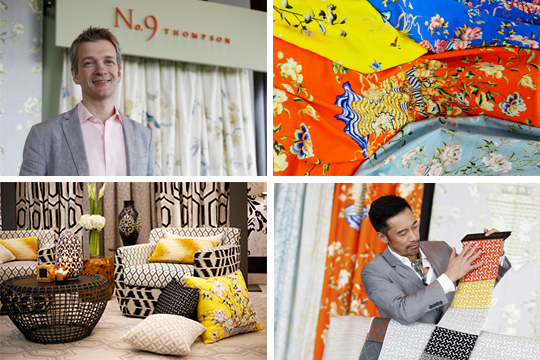 Jim Thompson's new fabrics and wallpapers
Published by Sugar & Cream, Tuesday 22 March 2016
A Journey of Artistry with Jim Thompson's New Collections
Di tahun 2016, brand terkemuka Jim Thompson mengilustrasikan sebuah perjalanan estetika yang menawan melalui koleksi wallpaper dan home fabric terbarunya yang diluncurkan dalam ajang Paris Déco Off 2016 di Perancis. Koleksi ini merupakan buah kreasi dari Noppadol Ou Baholyodhin, Creative Director untuk Home Furnishings, dan Richard Smith, desainer Inggris untuk No.9 Thompson.


Noppadol Ou Baholyodhin

Untuk koleksi Spring 2016, Noppadol Ou Baholyodhin menggali inspirasi dan bereksplorasi dari arsip-arsip lama Jim Thompson serta koleksi pribadi Royal Palace. Dan terciptalah Bonsai of the Vanities Collection. Jajaran fabric lahir dari simbiosis unik antara Timur dan Barat, menggunakan motif-motif bernuansa Eropa era lampau dengan sentuhan artistik yang tak terbantahkan dari Timur. Terdapat 19 kreasi desain yang seluruhnya mengimplementasikan teknik menenun yang sangat elok, di antaranya adalah Chaparral, Conrad, Cedros, Ariana, dan Hogan.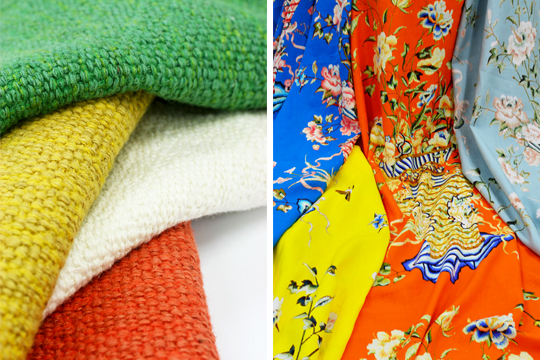 Sementara koleksi wallpaper The Scarlet Letter menampilkan 14 pola cantik yang terinspirasi oleh seni visual, pahat, dan tekstil dalam koleksi pribadi Jim Thompson, di antaranya adalah Chaparral, Ylang, Sena, dan Aragon.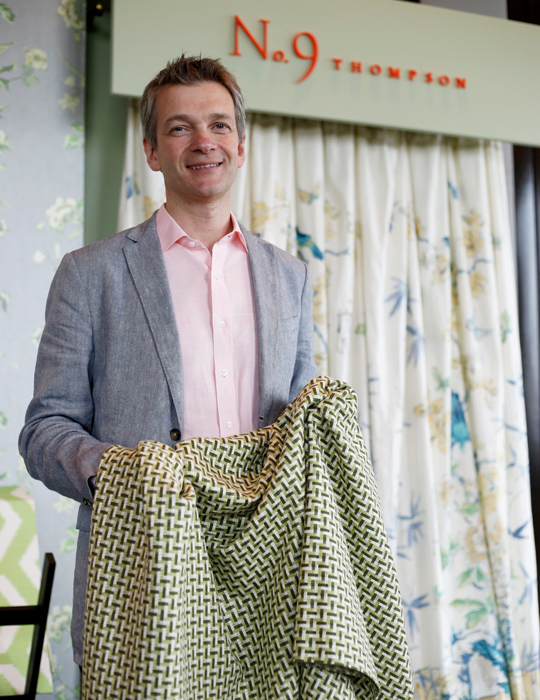 Richard Smith
Apa yang dipresentasikan Richard Smith melalui dua koleksi home fabric pun patut menuai apresiasi. Koleksi bertajuk Promenade yang menampilkan varian tekstur, terdiri dari lima desain, antara lain Riva, Stitch in Time, dan Shaker Chic. Koleksi lainnya adalah Pageant Fabrics, yang menghimpun inspirasi dari berbagai wilayah Asia, menciptakan limpahan motif memikat serta kontras tak terduga dari skala dan bentuk. Terwujud pada delapan kreasi desain, seperti Pomegranate Tree, Marigold, Harlequin, dan Chinese Panel.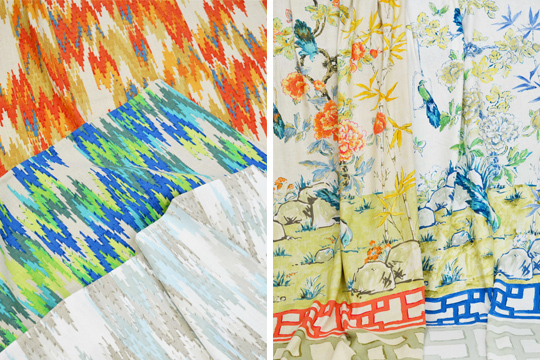 Richard Smith juga melansir Pageant Wallpaper yang merujuk pada Pageant Fabrics. Kombinasikan koleksi wallpaper dan fabric untuk membawa daya pukau ke tingkatan berikutnya. Pageant Wallpaper terdiri dari 10 desain, antara lain Wedding Parade, Dragon Dance, Agra, dan Pavilion. (HK)