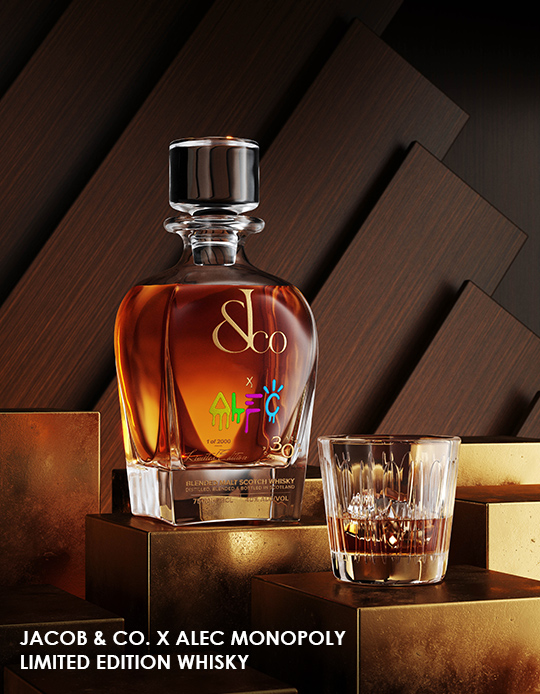 presented by

JACOB & CO. X ALEC MONOPOLY LIMITED EDITION WHISKY
Published by Sugar & Cream, Tuesday 24 October 2023
Image courtesy of Jacob & Co. X Alec Monopoly
Two thousand decanters of Limited Edition Whisky will be made available
Jacob & Co delves into high-end spirits. This limited edition, extremely fine whisky comes on top of jewelry, high jewelry and high watchmaking collections, adding to its line of accessories, and after launching the Burj Binghatti Jacob & Co. Residences skyscraper in Dubai.
Jacob & Co. x Alec Monopoly Limited Edition Whisky is one of the most exclusive whiskies to be made available recently. Only two thousand decanters of the finely crafted nectar will be made available, at a retail price of 2,500 USD. The content is a 30-year old blend of Scotch whiskies. Which means the youngest spirit in the blend is 30 years old. The rest is even older.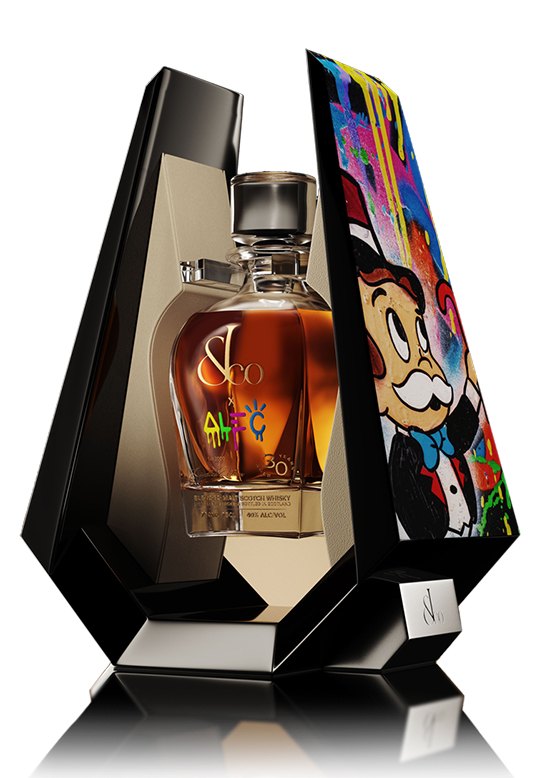 Jacob & Co. x Alec Monopoly Limited Edition Whisky was born in 2016, when ex-Bowmore Master Blender and Scotch whisky legend Andrew Rankin assembled the finest Scotch whiskies from 1st and 2nd fill ex-Bourbon American Oak. The blend was then 26 years old and was immediately refilled in new American Oak bourbon barrels. It spent the last four years marrying and aging as one, making Jacob & Co. x Alec Monopoly Limited Edition Whisky a 30-year-old blend.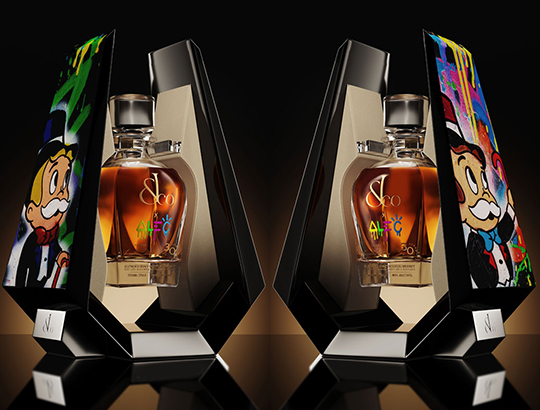 Presented by Interni Cipta Selaras
The decanter is a bespoke creation, designed by Constellation X and co-signed by street and contemporary artist Alec Monopoly. The NYC-born creator is a longstanding friend of Jacob & Co. He adds a graffiti layer to the existing complexity of this project. Making this whisky a true child of this day and age, he pimps it up with his signature colors, fonts and typeface. Decanter #1 is a special edition, individually and personally painted by Alec Monopoly. The artist left his mark on the decanter, holder and box, making it a piece of contemporary and tasting art. This bottle will be offered at auction.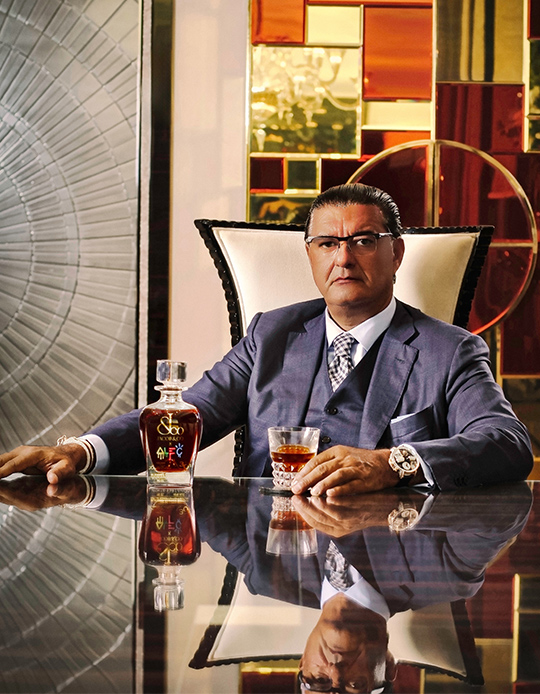 There is a common thread between the definition of the Jacob & Co. x Alec Monopoly Limited Edition Whisky and that of Jacob & Co.'s timepieces and jewels. Their original inspiration is Jacob Arabo's personal dynamic. He is a drinker and lover of Scotch whisky, almost exclusively. He is partial to the smooth, creamy, peppery and lingering oaky aspect of the spirit, which is a signature of this unique blend. The other aspect is that Jacob Arabo only works with the best materials available, the finest gems, the most elaborate mechanical constructions. The balance of extremely rare and old Scotch whiskies in this blend is that material.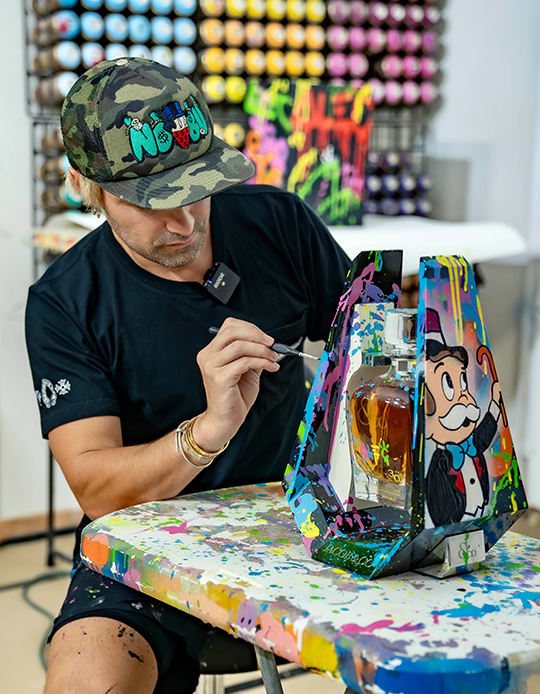 The creation of such a high-end spirit is a logical step in Jacob & Co.'s brand trajectory. The relentless acceleration of sales, store openings and number of social media followers is a testament to the establishment of Jacob & Co. as a luxury lifestyle company, above the status of hard luxury player. Its reach across product ranges through to the most demanding patrons keeps increasing. Being "Inspired by the impossible" gives birth to ever increasingly luxurious and finely crafted creations.