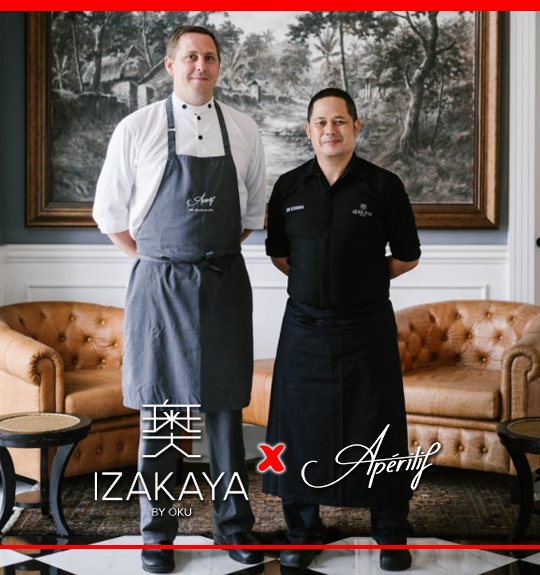 presented by

Izakaya by OKU x Apéritif : A Charming Collaboration of Japanese Degustation Journey
Published by Sugar & Cream, Wednesday 04 November 2020
Text by Dira Rohmatun, images courtesy of The Apurva Kempinski Bali
Ubud Meets Nusa Dua in This Exclusive Collaborative Dinner
Kolaborasi menarik antara dua chef berbakat dari Apéritif dan Izakaya by OKU menyajikan makan malam eksklusif dalam sajian perjalanan gastronomi menggiurkan, khusus untuk menyambut para pencinta kuliner di Ubud pada Sabtu, 10 Oktober 2020 lalu. Bertempat di Apéritif, Ubud, kolaborasi eksklusif ini menyatukan dua restoran favorit di Bali. Menyatukan sajian khas Jepang antara Ubud dan Nusa Dua yang istimewa oleh Chef Nic Vanderbeeken dari Apéritif bersama Chef Deni Koswara dari Izakaya by OKU. Memanjakan para pengunjung dengan cita rasa kuliner Jepang yang memuaskan indera perasa.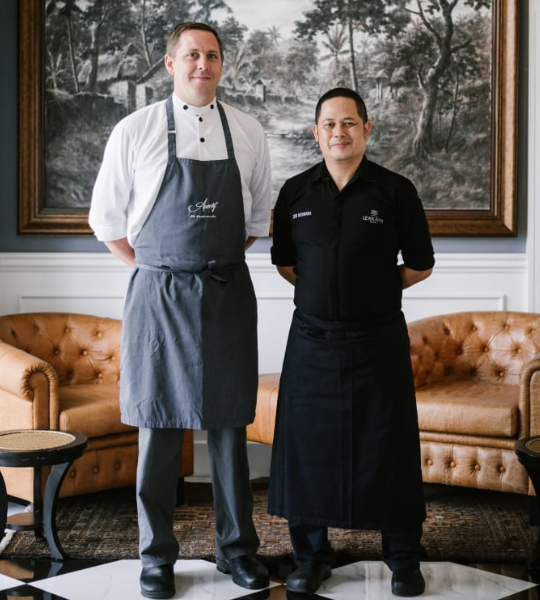 Chef Nic Vanderbeeken & Chef Deni Koswara
"We are thrilled to introduce Izakaya by OKU to Ubud's culinary scene," kata Chef Deni Koswara. "Chef Nic and his team at Apéritif have been a great force to work with. It is an amazing opportunity for us, and we are grateful that we have the chance to introduce Izakaya by OKU to Ubud's dining scene. It was a spectacular evening. People loved the experience, and we are very happy to see their enthusiasm," tambahnya.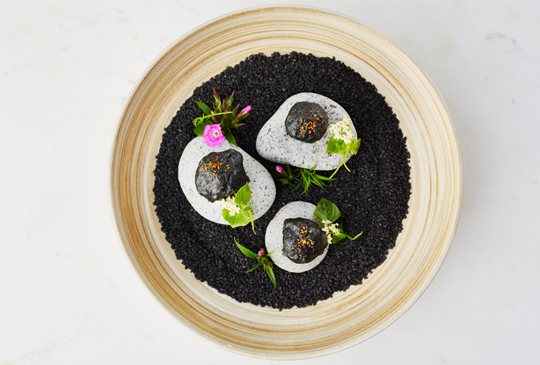 OKU Karaage
Dengan pengalaman lebih dari 20 tahun, Chef Nic Vanderbeeken memimpin tim Apéritif untuk memberikan pengalaman bersantap yang memesona. Sementara Chef Deni, figur di balik Izakaya dengan masakan khas Jepang OKU, sigap menyambut kolaborasi unik  bersama Chef Nic menghadirkan delapan menu makan malam yang lezat. Beberapa hidangan khas kedua chef tersebut seperti, Izakaya by OKU's OKU Karaage Karasumi Pasta, Truffle Gyu Don, dan Ishi Zen, serta Apéritif's Tsukemono, Tofu, Opu Fish, dan Matcha tampil spesial pada malam tersebut. Menyatukan sinergi dan keterampilan keduanya dalam mengolah hidangan yang tak tertandingi khusus untuk para tamu istimewa pada malam tersebut.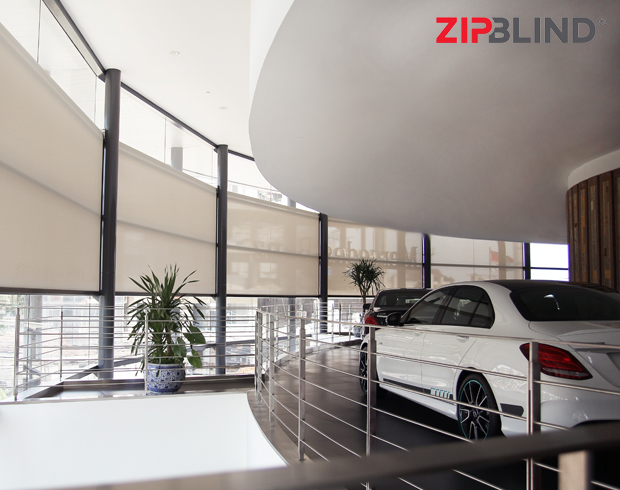 Presented by Zipblind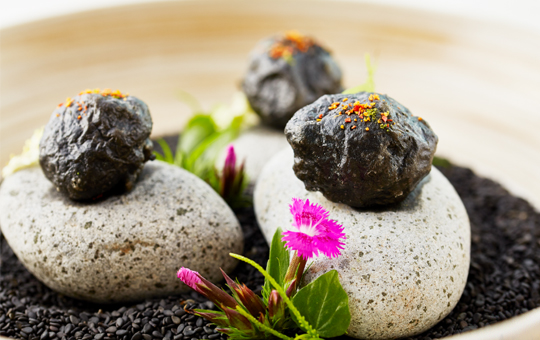 OKU Karaage
Para chef ternama ini menghibur para tamu di belakang cocktail cart sambil menyiapkan perpaduan unik antara traditional Japanese and modern western liquor. Melalui sake pairing ini, para tamu dapat merasakan pengalaman bersantap Jepang yang luar biasa. Acara ini membuktikan kolaborasi lintas budaya yang menyajikan masakan Jepang sebagai bagian dari masakan restoran dunia.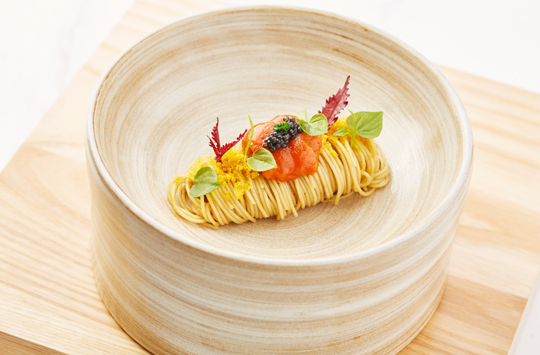 Botarga Karasumi Pasta