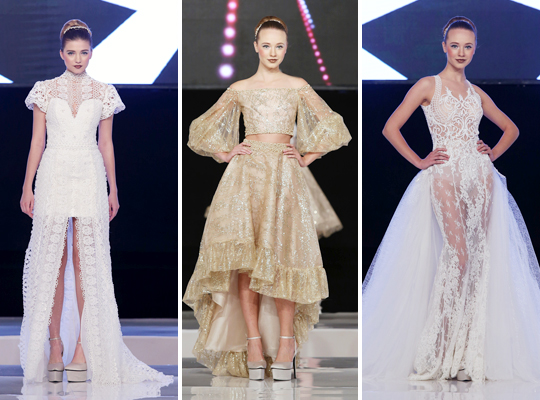 Infinite Wedding Moments Part II – JW Marriott
Published by Sugar & Cream, Wednesday 08 February 2017
Where You Find Everything To The Perfect Wedding 
Everybody needs a little too much of everything for their once-in-a-life-time event especially a wedding. Persiapan yang dilakukan bisa berbulan-bulan ditempuh untuk mencapai sebuah pesta pernikahan idaman dan menciptakan sebuah pengalaman yang tidak akan dilupakan oleh pasangan pengantin, keluarga maupun tamu.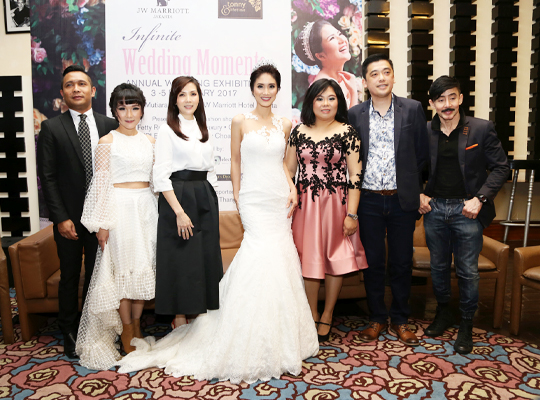 Dalam membantu grooms & brides mempersiapkan hari istimewa mereka, Tonny & Lifetime bekerjasama dengan JW Marriott Hotel Jakarta menyelenggarakan sebuah pameran pernikahan premiun dengan tema Infinite Wedding Moments Part II yang telah sukses dilaksanakan dari 3 Februari sampai 5 Februari 2017. Pameran ini memperkenalkan produk dan servis terbaru dari 40 vendor pernikahan termasuk diantaranya adalah tempat, katering, perancang gaun, fotografi dan videografi, serta kue hingga dekorasi.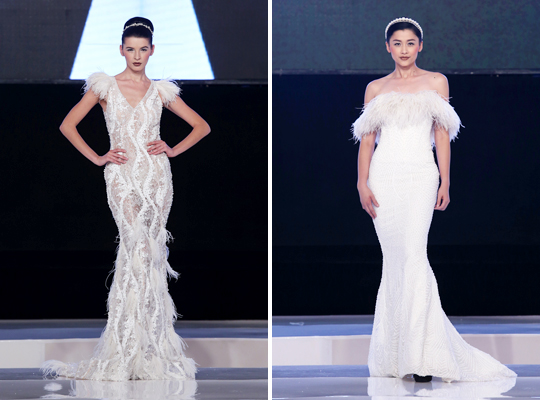 Tiap harinya pameran ini menampilkan beberapa fashion show menyoroti tren internasional terkini dari pakaian pernikahan. Sebagai pembuka, Fetty Rusli sebagai salah satu perancang fashion Indonesia mempersembahkan koleksi terbaru gaun pernikahan dengan judul "Retromantic" yang bernuansa retro juga romantis. Terinpirasi dari gaun yang dipakai oleh Princess Diana yang sederhana tapi terlihat sangat anggun juga klasik. Terdapat sentuhan feminin ala tahun 1980an dikombinasikan dengan finishing modern untuk menyesuaikan dengan gaya masa kini. Dari gaun bersiluet mermaid yang memeluk tubuh hingga gaun bersiluet A dan H yang klasik semuanya dikerjakan dengan sangat rapih dihiasi kristal, mutiara dan bebatuan mewah diatas bahan halus lace dan tulle.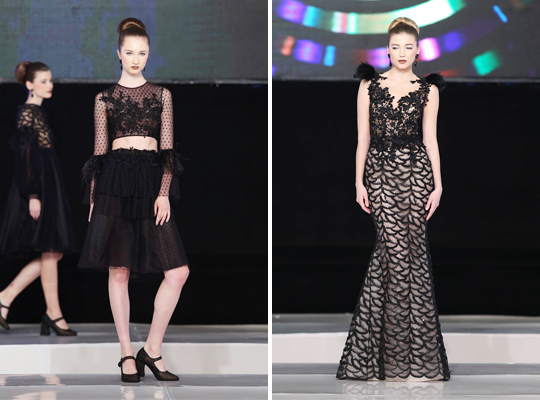 Beberapa gaun dari koleksi ini juga telah ditampilkan di Paris akhir Januari 2017 lalu pada ajang J Winter Fashion Show. Peragaan busana berlangsung di atas sebuah kapal pesiar yang berlayar mengitari Sungai Seine berlatar keindahan arsitektur kota Paris yang megah. Gaun-gaun Fetty akan melenggang bersejajar dengan karya desainer internasional lainnya dari berbagai negara seperti Perancis, Malaysia, Filipina dan Amerika Serikat.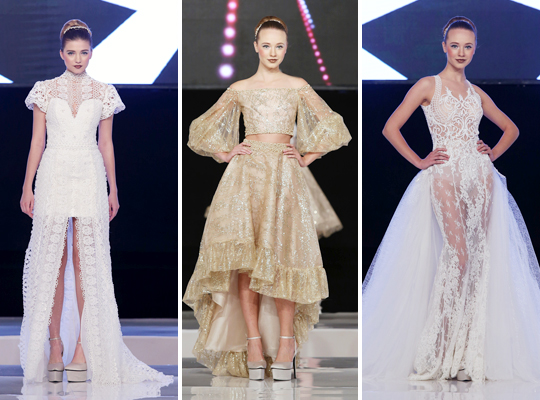 Pada hari kedua, desainer ternama Indonesia Devi Megasari bersama House of Luxury menampilkan sebuah koleksi gaun pengantin berjudul "Ingénue". Sederetan gaun pengantin berwarna putih yang diperagakan dipercaya Devi tetap menjadi sebuah tren di tahun 2017. Peragaan busana ini disusul dengan Chandbride dengan tema classic vintage oleh Hadi Chandra. Gaun dengan tema ini dipercaya Hadi tidak lekang oleh waktu dan sangat fleksibel. Dengan sedikit sentuhan material seperti organza silk, lace, chantily lace dan pattern tulle bisa menambah kesan modern cocok untuk tahun ini.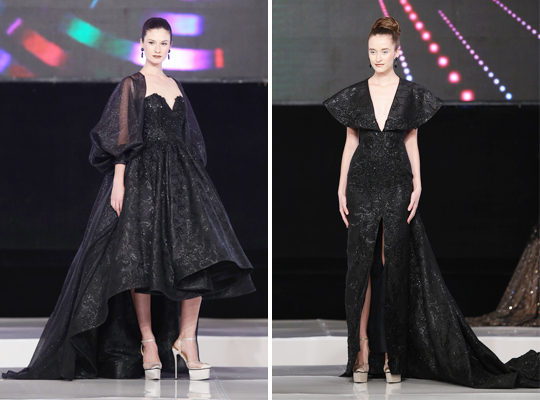 Pameran ini ditutup dengan peragaan busana kolaborasi dari Mety Choa dan DOUBLE 'L' UOMO. Mety sendiri mempersembahkan 15 set busana bertajuk "Opulent" yang glamor dari cocktail dress yang playful, gaun malam yang anggun hingga gaun pengantin yang sophisticated. Sedangkan  DOUBLE 'L' UOMO bersama desainer ternama Lawrence D.S menampilkan koleksi busana pengantin pria. Dimulai dari jas formal tuksedo sampai jas gaya modern slim fit yang selaras dipadukan dengan koleksi dari Mety Choa sebagai pasangannya. (AP)