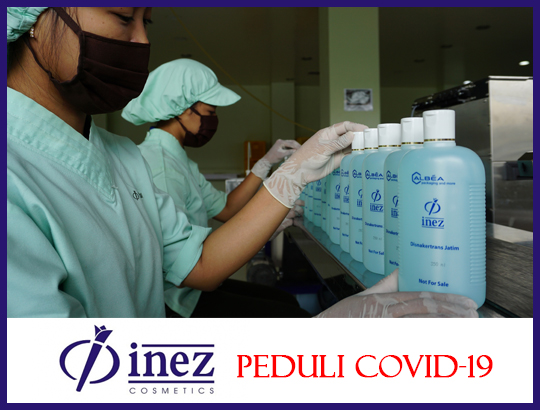 presented by

Inez Cosmetics Peduli COVID-19 : Donasi Ratusan Ribu Hand Sanitizer
Published by Sugar & Cream, Tuesday 05 May 2020
Text by Dira Rohmatun, images courtesy of Inez Cosmetics
#LawanCoronaVirus
Dalam memerangi pandemik Virus Corona, berbagai sumbangan terus mengalir sebagai bentuk act of solidarity of humanity. Kini giliran Inez Cosmetics, jenama kecantikan lokal yang melakukan aksi kepeduliannya dengan cara memproduksi ratusan ribu hand sanitizer untuk disumbangkan sebagai dukungan terhadap pemerintah dalam menanggulangi COVID-19.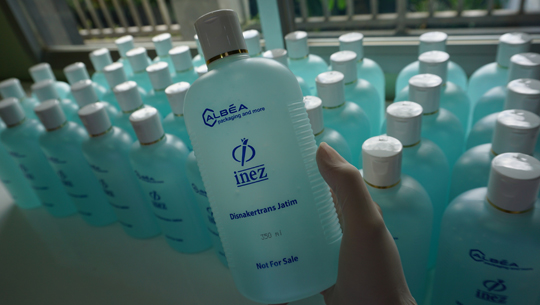 Ratusan ribu hand sanitizer ini diproduksi bersama PT. Multiplast Jaya Tatamandiri dan PT. Albea yang akan diserahkan kepada seluruh Pemerintah Provinsi, Tim Satgas COVID–19, tenaga medis, dan seluruh rumah sakit rujukan yang berjuang menangani wabah Virus Corona ini.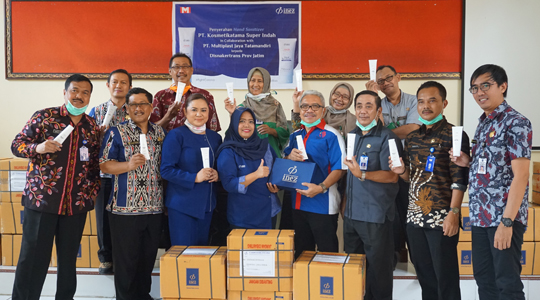 Penyerahan ke Disnaker Jatim
Seperti yang telah dilakukan pada Rabu, 15 April 2020 lalu, Inez menyerahkan 5.000 botol hand sanitizer kepada Gubernur Jawa Timur, Dra. Hj. Khofifah Indar Parawansa, M.Si. Secara simbolis, bantuan ini diserahkan oleh Direktur Utama Produsen Inez Cosmetics, Ir. Hernanto Wibowo di Gedung Negara Grahadi, Surabaya.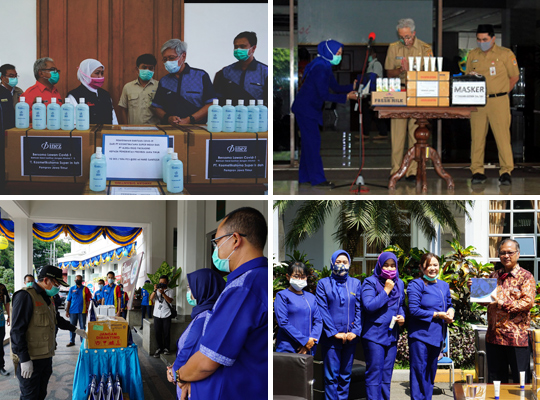 Penyerahan ke Gubernur Jawa Timur, Pemprov Jawa Tengah, Wali Kota Malang, dan Rektor UIN Malang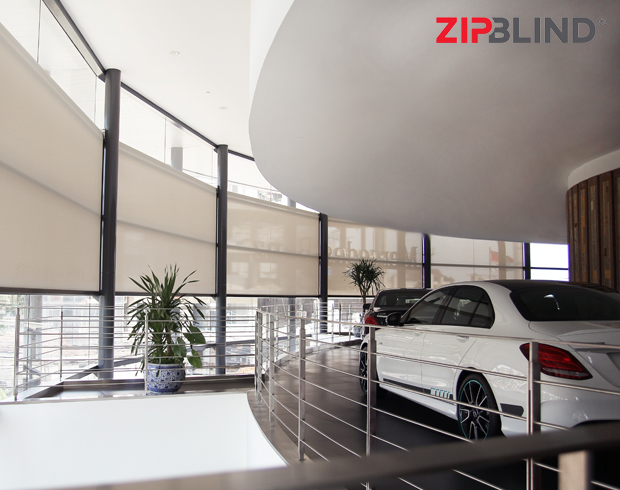 Presented by Zipblind
"Penyerahan hand sanitizer ini juga merupakan ajakan kepada masyarakat untuk berperan serta, bergotong-royong, dan ikut aktif untuk memberikan sumbangsih dalam upaya pencegahan dan penanganan Covid-19, sehingga pandemi COVID–19 dapat segera berlalu", ucap Direktur Utama produsen Inez Cosmetics, Ir. Hernanto Wibowo.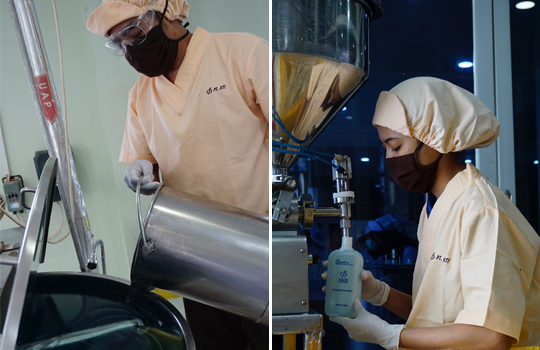 Terhitung sejak awal April lalu, Inez telah mendistribusikan ratusan hingga ribuan botol hand sanitizer ke berbagai daerah seperti di Jawa Timur, Malang, dan Jawa Tengah. Tak hanya itu, Inez pun akan terus berkontribusi memproduksi ratusan ribu botol hand sanitizer yang akan disebarkan ke penjuru Tanah Air melalui Pemprov di seluruh Indonesia.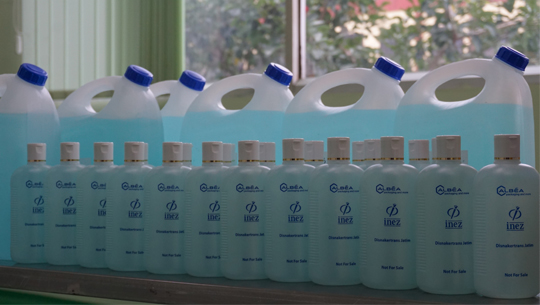 Dengan penyerahan hand sanitizer ini, Inez Cosmetics mengharapkan para Tim Medis dan Satgas Covid–19 dapat lebih terlindungi dalam menjalankan tugas mereka di lapangan.